loading...
Search
2,239 RESULTS FOR KOREAN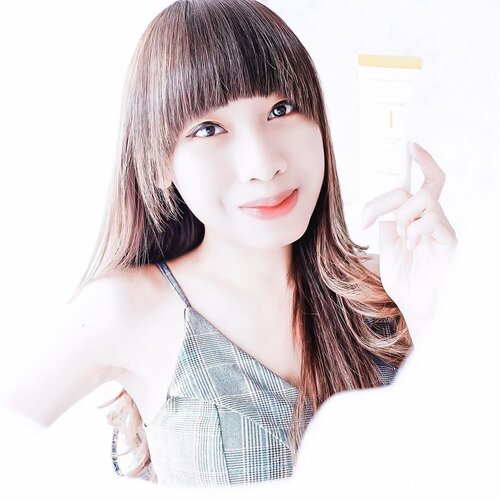 New skin care product
from @bellflower_official is here !
-
COCONUT DAILY MOISTURIZE CREAM
What's good?
High moisturizer
Good for dry to chronic dry skin
Creamy soft texture
Light wearing
Not sticky at all
Down side? No
-
IDEBENONE GLOWING FACE CREAM
What's good?
Good moisturizer
Liquid gel texture
Easy to absorb
Healthy glowing finish
Light-wearing
Suitable for all skin type
Oil skin approved
Down side? No
-
I RATE THOSE PRODUCT 4.5/5 !
Korean skin care product is always sensitive skin friendly and light to wearing. It doesn't causes any purging, breakout or acne. It help us to get a healthy, glowing and moisturize skin.
-
SLIDE TO WATCH THE TUTORIAL !
Thank you @bellflower_official ☘️
.
.
.
#clozetteid
#bellflower
#bellflowerskincare
#koreanbeauty
#koreanskincare
#skincare
#skincareroutine
#moisturizer
#glowingcream
#bloggersurabaya
#bloggerjakarta

+ View more details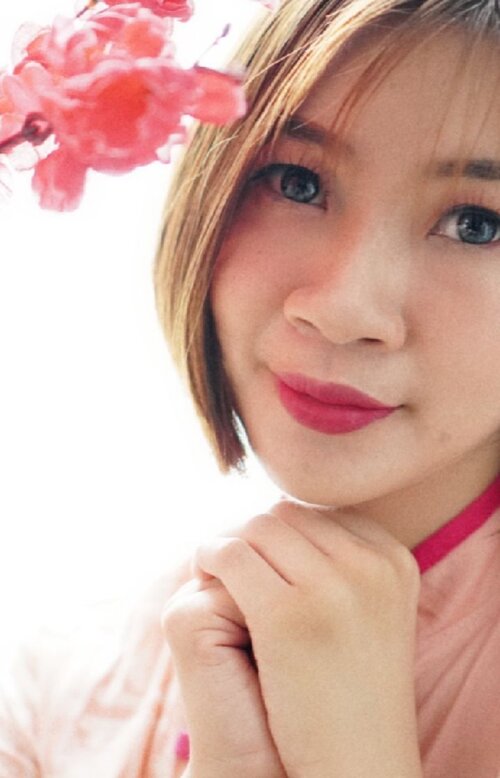 + View more details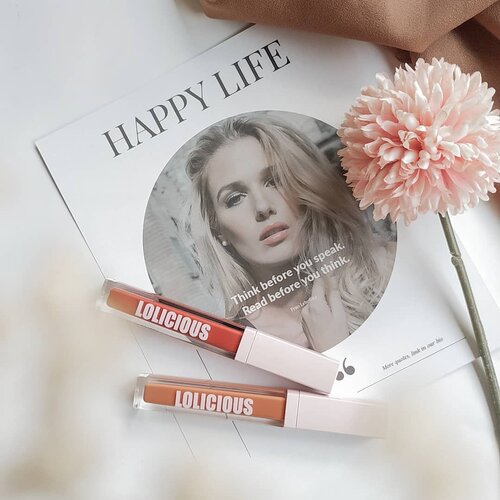 🚨 Local Brand Alerts 🚨
.
Hello everyone...how's life? Produk makeup apa yang menurut kalian nggak cukup kalau cuma punya 1??? Me, of course lipstick 💄💋.
.
Kali ini aku mau mereview lip product dari @lolicious_beauty Buat kalian yang mungkin belum tau, lolicious ini lokal brand yang formulanya terinspirasi oleh salah satu Korean Brand lip products yaitu 3CE. Selain itu Lolicious ini diproduksi oleh PT. Cosmax, jadi 1 manufacturer sama loreal, dll.
.
Lolicious Matte Lip Cream memiliki 5 pilihan warna yang menurutku semuanya cantik-cantik dan bikin bingung kalau cuma harus pilih salah 1 😂. Aku berkesempatan untuk mencoba warna Peach Pit & Brick Tea. Kalau di lihat dari instagram mereka kedua warna ini masih ada kesan nude & kecokelatan, tapi ternyata....ahh bahas warnanya nanti dulu aja hehe.
.
Sekarang kita bicara soal packaging, kalo dilihat di ig mereka kok ada 2 macam packaging? Yang satunya motif bunga berbentuk bulat dan satunya lagi yang ini polos berbentuk kotak. Jadi, mereka memang punya 2 macam kemasan guys, tergantung selera kalian suka yang gimana? Kalau aku lebih suka yang simple gini untuk sebuah kemasan lipstick, perpaduan warna baby pink dan transparan super cute, kalau yang motif bunga agak too much menurutku, tapi tetep tergantung selera sih.
.
Aplikatornya berbentuk runcing seperti kebanyakan lip cream, berfungsi cukup baik untuk mengaplikasikan dan meratakan produk dibibir.
.
Bagaimana tekstur produk ini? Baunya gimana? Tahan lama nggak? Swatches warnanya mana woyyy? Sabarrr...tunggu next post besok siang 😂😂😂
.
.
.
Produk lolicious ini tersedia di berbagai marketplace seperti Shopee, Tokopedia & Lazada, search aja namanya Lolicious Beauty atau klik link di bio mereka.
.
.
.
#lolicious
#loliciousbeauty
#loliciouslipstick
#peachpit
#bricktea
#lipstick
#makeup
#mattelipstick
#lipcream
#redlipstick
#nudelipstick
#koreanlipstick
#localbrand
#beauty
#beautycommunity
#clozetteID
#makeuplover
#beautyblogger
#lipsticklover
#lipstickoftheday
#motd

+ View more details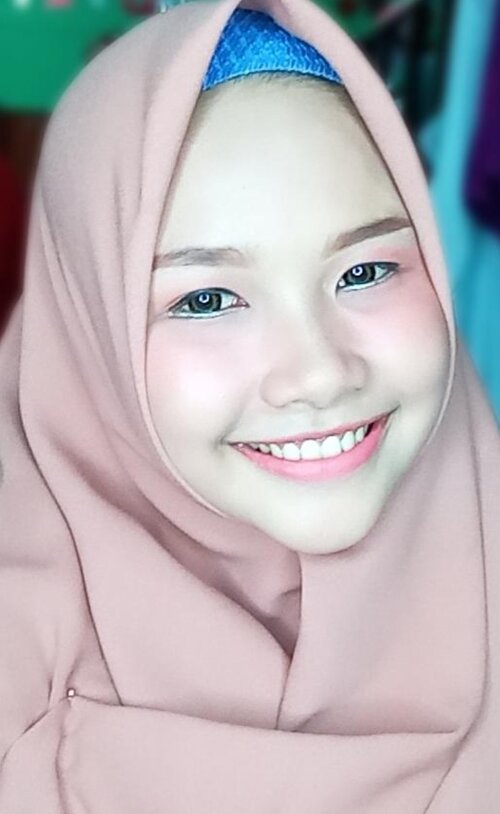 My korean look in the night party
+ View more details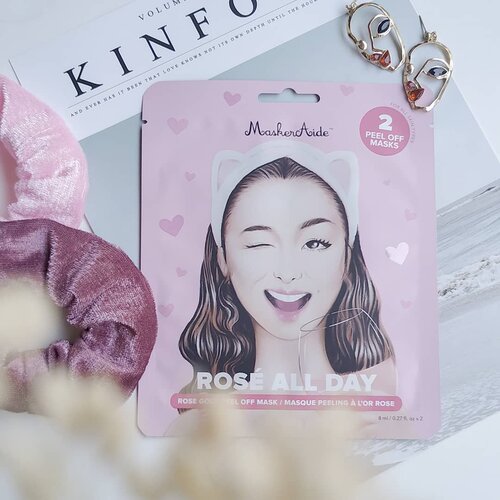 MaskerAide™ Rose All Day - Rose Gold Peel-Off Mask
.
Sebenarnya aku bukan orang yang suka peel-off mask, karena aku punya kulit sensitif dan seringnya kulitku jadi iritasi setelah pakai peel-off mask, so I prefer sheet mask or clay mask. Tapi.... Lihat deh masker ini super cute! Bukan sekedar kemasannya aja yang cute tapi tekstur dan warnanya juga bener-bener2 sesuai namanya, rose gold! So pretty ✨.
.
🍷MaskerAide is Canadian-Korean beauty brand, bingung nggak?? Jadi ini tuh brand Canada, diformulasikan di Canada but made in Korea, paham?
.
🍷Rose Gold peel-off mask ini mengandung honey extract, royal jelly extract, propolis extract, Rose water & Bergamot oil.
.
🍷 Tiap pack nya berisi 2 sachet masing-masing berukuran 8ml, 1 sachet bisa aku pakai 2x.
.
🍷Teksturnya kental berwarna rose gold, agak lengket tapi mudah diratakan. Gunakan agak tebal supaya mudah dikelupas.
.
🍷Baunya enak banget, kayak bau bunga gitu tapi bukan yang terlalu kuat. Sayangnya ketika dioleskan disekitar mata terasa agak pedih.
.
🍷Surprisingly, pas pakai masker ini ada soothing sensationnya, trus pas masker mulai kering tidak membuat wajah terasa ketat dan ketarik.
.
🍷Butuh waktu 15-20 menit untuk membuat masker kering seluruhnya. Ketika di kelupas tidak terlalu sakit dan masker yang mengering tidak mudah robek jadi bisa dikelupas secara utuh se-muka.
.
🍷Karena kulit mati ikut terangkat, wajahku jadi terasa halus, terlihat cerah & glowing setelahnya. Tidak ada tanda-tanda iritasi atau kemerahan.
.
🍷Agak takut jika kulitku bakal jadi kering, tapi ternyata nggak! Sepertinya kandungan madu, royal jelly & propolis extract yg membuat kulitku tetap lembap.
.
🍷Overall, ini masker yang bagus! Aku sarankan untuk menggunakannya seminggu 1x buat yang punya kulit sensitif, dan 2-3x buat yang kulitnya normal/berminyak.
.
.
Get yours now at my Charis Shop
https://hicharis.net/yourwilddaisy13/IvE
#roseallday
#maskpacks
#peeloffmask
#Maskeraide
#hicharis
@hicharis_official @charis_celeb @maskeraidebeauty .
#clozetteID
#bloggirlsid
#kbbvmember
#beauty

+ View more details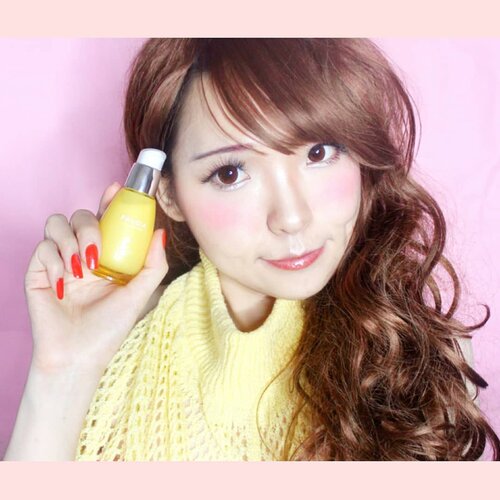 K-Beauty skincare alert - Vitamin serum for my skin to prevent aging. I do really care about my skin condition. I always do my best to keep my skin healthy and glowing. Skincare from the outside, and eat fruits & vegetable to give my skin nutrients from the inside..I also have a vitamin serum for my skin, with 71% vitamin extract from Jeju Citrus. Frudia Citrus Brightening Serum will restore my healthy skin, give a natural glow and make my skin bright and hydrating my skin..This vitamin serum containing Jeju Tangerine Peel Extract and natural fruits to brighten skin. This vitamin serum can be used on all skin type, especially for my sensitive skin. .I use Frudia Citrus Brightening Serum from @frudiaindonesia twice daily for the maximum result, after wakeup in the morning and before i go to bed. I apply on my face and neckline as a first step for my skincare routine. .Why i'm so concerned about my skin condition? When my skin is in the best condition, my skin will look flawless and healthy - the reflection of optimized vitamin and nutritions. That's why i always keep my skin healthy from the inside and outside....
#sbbxfrudia
#sbbreview
#sbybeautyblogger
#KoreanBeauty
#Kbeauty
#Korean
#KoreanMakeup
#BeautyBlogger
#BeautyVlogger
#clozetteid
#Makeup
#Cosmetics
#style
#Blogger
#Blog
#Beauty
#girls
#メイク 
#makeup
#style
#girl
#beauty
#kawaii
+ View more details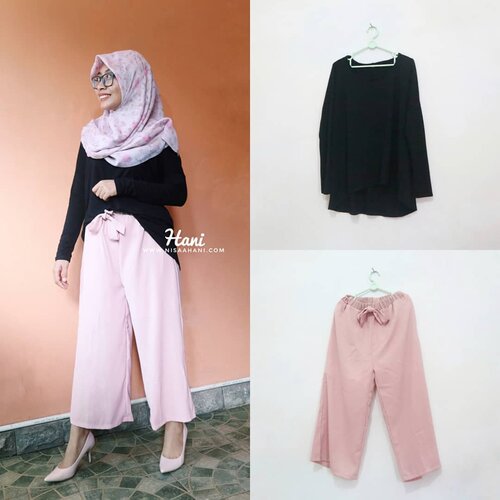 + View more details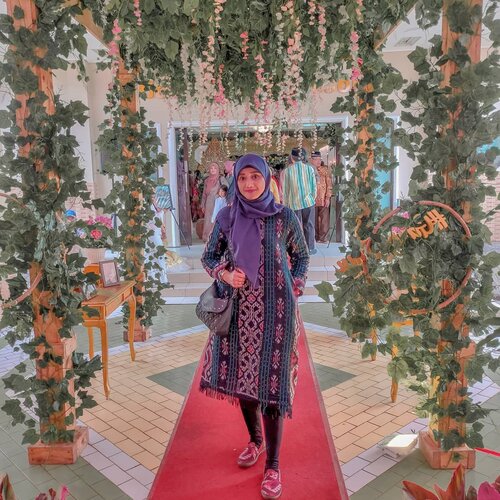 Kekondangan kali ini berbeda dengan biasanya karena para tamu undangan pake dresscode Batik / Baju Tradisional. Pas datang pernikahannya @rizwulandari_ dari pintu masuk sampai ke pelaminan memakai konsep adat jawa. Yang Paling happy adalah makanan di pondokannya banyak ada 10 macam ( zuppa sup,dimsum, somay, kambing guling,bakwan malang,es doger, aneka pasta, Korean BBQ, Soto, prasmanan, dan ada kopi janji jiwa ) ••Happy wedding yah Riz semoga menjadi keluarga samara dan selalu bahagia.aamiinYang Paling istimewa dipernikahannya dia ngadain giveway dengan hadiah voucher map 300 ribu untuk 3 pemenang dengan hastag
#gariztemu
semoga dapat hadiahnya lumayan buat beli baju 😂😊🤪
#2020
#adobelightroom
#tonekillers
#preset
#igotd
#FullSpeedFlagship
#DareToLeap
#clozetteid

+ View more details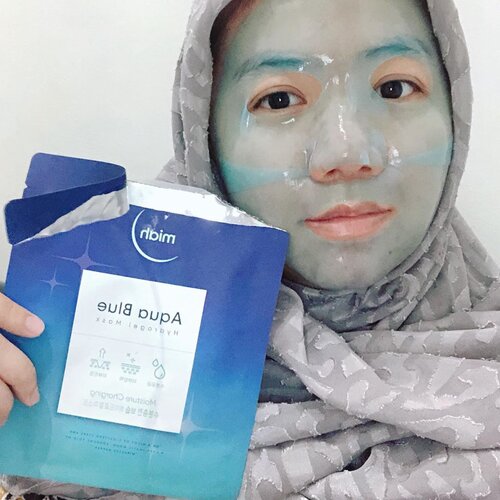 MIAH AQUA BLUE HYDROGEL MASK 💧 MOISTURE CHARGING @miah_ourtimetoshine ••••••Sheetmask's latest innovations in disposable masks. This hydrogel material is truly unique, because for the first time I used this type of hydrogel mask•••••••Hydrogel material that makes when used feels cold on the skin and fresh. The size is quite right in my face and feels very unique when used, the blue color makes me look like a fancy avatar 😆 •••••••This moisture charging series contains many good extracts of berries, Blueberries, Blackberry, Raspberries, Strawberry, Cranberries, and also Carob ❤ ••••••I use this mask 40 minutes and doesn't feel like it while I watch Korean drama 😆 after the mask is removed, I feel my skin instantly moist and well hydrated 😌 part that makes it hard to move on is when the mask is thrown into the trash because this mask is too cute and I can't bear to throw it away although in the end I threw it away 🤣 and this is the most unique sheet that I have ever tried and I was very impressed. •••••••Have you tried this type of mask? tell me•••••
#sheetmask
#hydrogelmask
#kbeauty
#skincare
#makeup
#selfie
#clozette
#clozetteid
#beautybloggerindonesia
#kbeautyblog
#kbeautybloggers
#idskincarecommunity
#abskincare
#abcommunity
#skincarecommunity
+ View more details

loading ...
Back To Top