loading...
Search
843 RESULTS FOR KOREANSKINCARE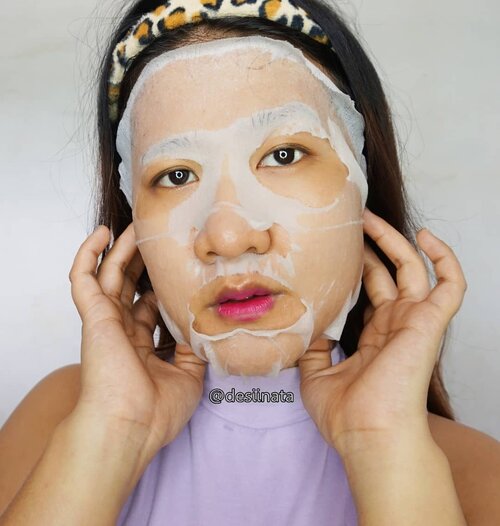 + View more details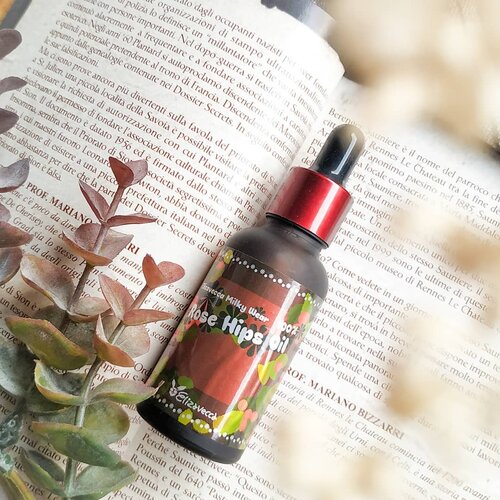 Elizavecca Milky Wear 100% Rosehip Oil
.
This is the first oil that I dare try to apply it on my face. I have read about how good rosehip oil is, some people said it works like magic for the skin. .
First, I'd like to highlights what are the benefits of rosehip oil as stated at littlediy.com
❤ Fades Wrinkles : It help stimulate collagen production & slows down aging.
❤ Fights Acne : The oil's acid content helps prevent blackheads & whiteheads.
❤ Evens Skin Tone : Using it at night to fade scars, spots & pigmentation.
❤ Fade Stretch marks : Massage oil into your stretch marks to help repair the damage skin.
❤ Hair Growth : Helps repair the damaged hair & promots healthy hair growth.
.
The oil housed in frosted amber glass dropper bottle. I think this is the old packaging, because they already have the new packaging with their cute piggy illustration on it.
.
Since it's 100% rosehip oil & there's no artificial fragrance added, so it's smell slightly musty.
.
It has clear & liquid texture, feels abrasive and greasy, so I chose to mix it with my moisturizer before applying it onto my face to reduce its uncomfortable greasy feeling and unpleasant scent.
.
This oil works pretty well for my seasonal dry patches. I frequently have dry patches due to weather changes or when my skin got bad reactions of a new products. By using this oil, I can see that my dry patches are slowly disappearing and my skin has become more moisturized.
.
I plan to use it for my thighs stretch marks. My weight increased dramatically, around 11 kg, so stretch marks appeared on my thighs. I will share how the results later...
.
This product was provided by
#elizavecca
in exchange for honest review.
.
.
#rosehipoil
#elizaveccarosehipoil
#clozetteID
#bloggirlsid
#kbbvmember
#beauty
#beautyblogger
#beautyreview
#beautycommunity
#skincare
#skincarereview
#skincarecommunity
#skincareroutine
#skincarediary
#skincarelover
#kbeauty
#koreanbeauty
#kskincare
#koreanskincare
#koreanmask
#koreansheetmask
#glowingskin
#glowskin
#acneproneskin
#antiacne
#acne
#sensitiveskin
#acnetreatment

+ View more details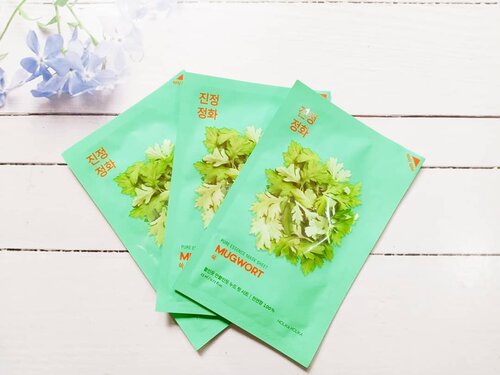 + View more details
Blooming Cell Dual Effect Mask "Red"
.
Containing 35ml of highly enriched milky essence, wow 😮 that's a lot! Is not the same as the regular mask!
.
This mask comes in 3 different variants, the blue mask for moisturizing, green for brightening and the red one that I have is for Improving elasticity.
.
Claims to make skin resilient from inside & repair damage skin barrier.
.
Main ingredients:
❤ Ceramide.
❤ Lotus Root Extract.
❤ Assai Extract.
❤ Pomegranate Extract.
❤ Gingseng Extract.
❤ Lotus Extract.
.
Material & Fit
The sheet was made from 100% ultra fine cotton, super soft & hypoallergenic. Has a great adhesion that wrapping up the skin. The fit actually was good, except the lip area, it was too small.
.
Essence & Scents
It has non-sticky milky essence that left velvety finish. The scent was quite nice, the combination of powdery & musk scent.
.
My experience
Even though the sheet material is very thick but it doesn't feel stuffy at all, it feels comfortable enough to use. I used it for 20 minutes, the sheet was drenched in essence when I took it off. It leaves a little bit oily, but after the essence fully absorbed it feels velvety smooth. My skin looks firmer & well moisturized.
.
.
Get yours now at my Charis Shop!
https://hicharis.net/yourwilddaisy13/IIT
Or click link on my bio ❤
#BLOOMINGCELL
#DUALEFFECTMASK
#MASKSHEET
#CHARIS
#CHARISSTORE
#charisAPP
@hicharis_official
@charis_celeb
.
#kbeauty
#sheetmask
#clozetteID
#koreansheetmask
#koreanbeauty
#kskincare
#koreanskincare
#sheetmaskaddict
#sheetmasklover
#sheetmaskoftheday
#maskoftheday
#MOTD
#sheetmaskreview
#maskreview
#beauty
#beautycommunity
#skincarecommunity
#beautyblogger
#instablog
#instabeauty

+ View more details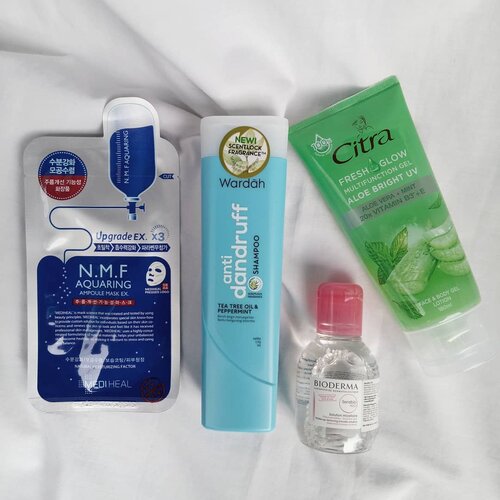 + View more details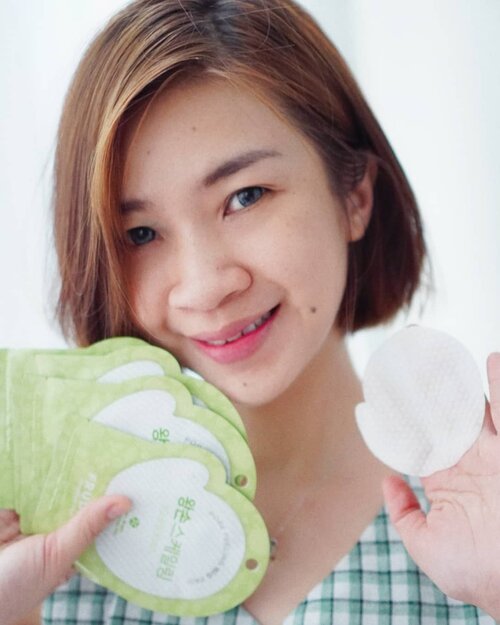 Punya kulit sensitif dan ga bisa menggunakan produk dengan butiran scrub?
Peeling pad ini bisa kalian jadikan pilihan, pad yang dua sisinya punya tekstur berbeda ini bangus banget untuk mengangkat sel kulit mati dan terutama produk dari @frudiaindonesia Green pore peeling pad ini: ♥️Mengandung hypoallergenic sehingga cocok untuk kulit sensitif
♥️Mengangkat sel kulit mati
♥️Mengontrol sebum
♥️Menghilangkan komedo
♥️Mengecilkan pori-pori
Peeling pad ini aman banget digunakan, ga ada sensasi perih atau panas, dan aroma nya tuch buat berasa relax dan tersedia dalam versi jar dan satuan loch.
#Shantyhuang
#beauty
#frudiagreengrape
#frudiaindonesia
#peeling
#peelingpad
#beautyreview
#koreanskincare
#Clozetteid
#Clozettedaily
#instagood
#instadaily

+ View more details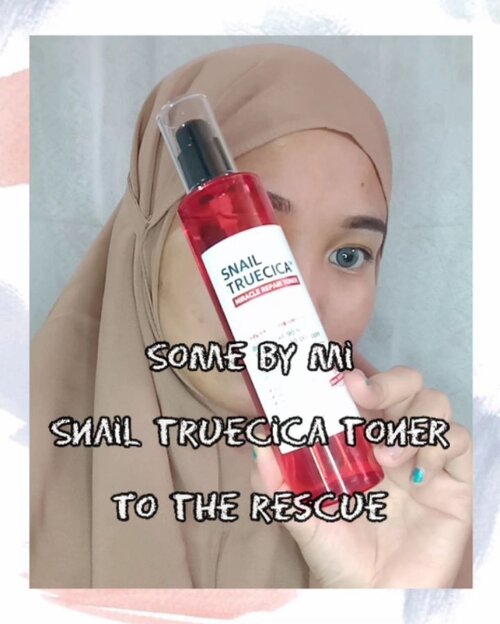 + View more details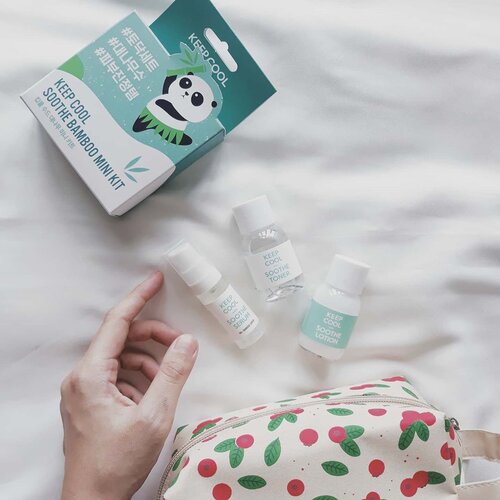 + View more details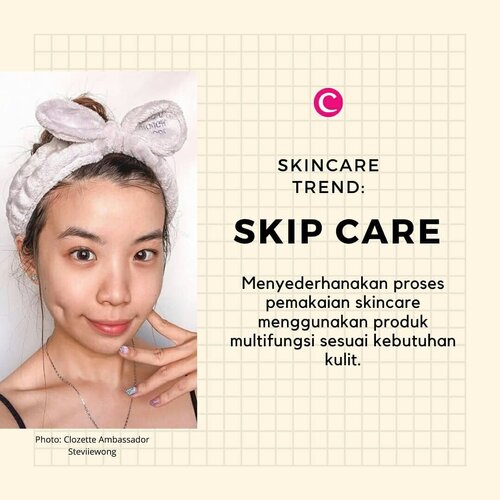 Sering mendengar istilah "skip care"? Untuk kamu yang enggak terlalu cocok dengan metode 10 step skincare routine, bisa coba tren skincare Korea yang satu ini. Jangan lupa swipe untuk lihat rekomendasi produknya, ya.​.​
#ClozetteID
#SkipCare
#KoreanSkincare

+ View more details

loading ...
Back To Top