loading...
Search
110 RESULTS FOR KOSE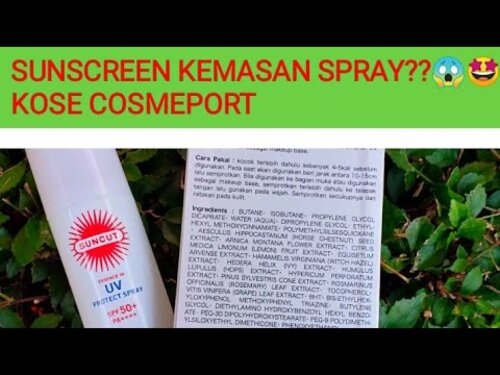 🌞 Review Sunscreen Spray KOSE COSMEPORT (SUNCUT UV PROTECT SPRAY) - YouTube
+ View more details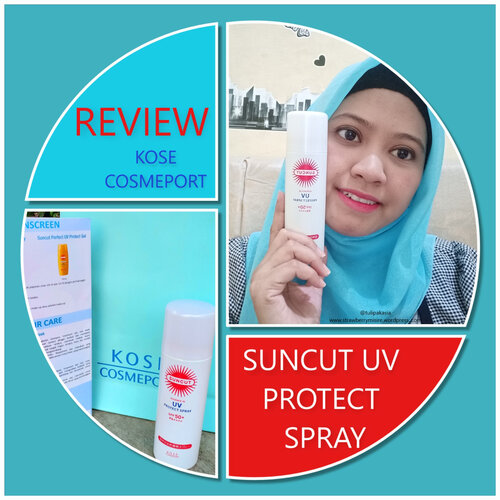 Welcome to my blog Hay beauties Musim kemarau (panas) telah datang, kalau buat jemur baju pasti cepat kering,hehhe, tapi gimana sama tubuh kita, apa juga cepat kering? tentunya akan menjadi bersisi…...
+ View more details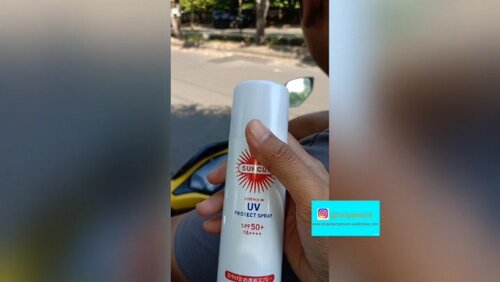 + View more details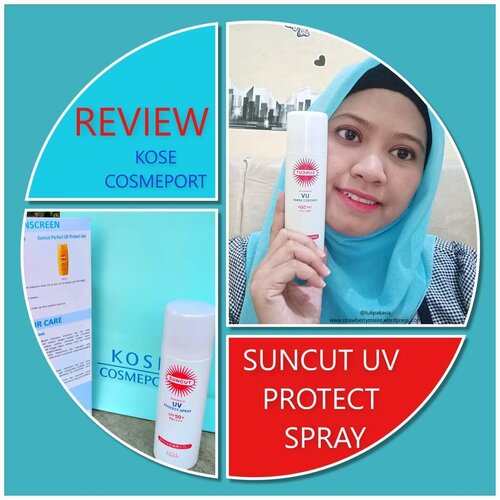 + View more details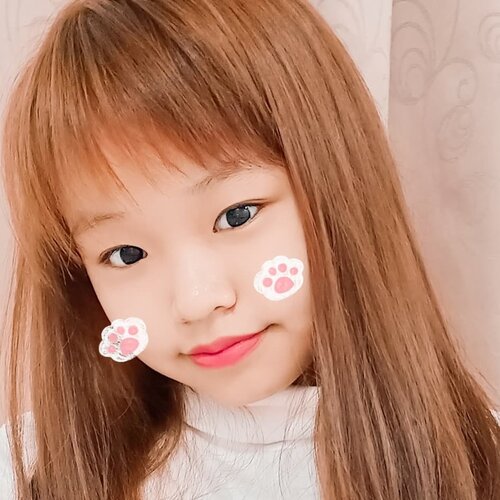 + View more details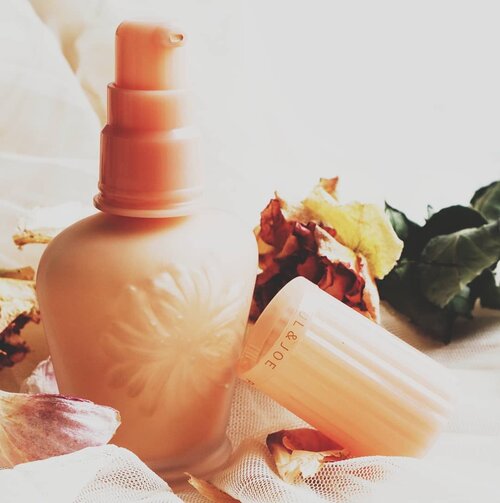 🧕 @paulandjoe_beaute Moisturizing Foundation Primer S (Shade 02).INGREDIENTS ANALYSIS.✨ Produk ini menggunakan bahan bahan dari tanaman dan bebungaan, sehingga insyaAllah muslim friendly.✨ Kamu akan tercengang mengetahui ada SLS di sini! Buat apa sih? Emangnya foundation pembersih? SLS dan keluarga sulphate lainnya, selain sebagai bahan pembersih, bisa juga lho memberikan efek mengilap ke wajah. Coba kamu cek posting saya soal SLS supaya kamu memahami apa itu surfaktan! ..✨ Hal yang membuat foundation ini muahal, salah satu faktornya adalah mereka menggunakan orange flower water.✨ Tidak fungal acne friendly .✨ Terdapat 3 jenis humektan yang ditonjolkan di sini, selain water dan Glycerin, yang bikin kulit lembap banget: Hyaluronic acid, Sodium hyaluronate, Sodium acetylated hyaluronate .ABOUT THIS PRODUCT.✨ Mau produk yang ringan banget? Paul&Joe sukses membuat saya tidak merasa sedang pakai foundation! Keberadaan cyclomethicone yang bikin sensasi "duh gampang banget sih baur foundie ini ke wajah!".✨ Sebetulnya ini lebih direkomendasikan jika kamu punya kulit normal-kering. Saya beli ini karena lagi diskon, dan adanya cuma ini saja.✨ Karena itulah, hanya dalam kurun waktu 3-4 jam, kalau enggak pakai bedak tabur, bakalan langsung hinyay parah. Sementara di bagian yang dehidrasi sedikit crack walau enggak kentara kalau enggak dipelototin orang.✨ Mengingat sangat sulit untuk mengakses informasi brand Jepang (yes, ini di bawah grupnya Kose) karena tidak begitu transparan dalam memberikan informasi cruelty free...ada lembaga khususnya bernama JAVA, tapi mengingat concern cruelty free enggak se-wah di Barat, informasi seputar Paul&Joe minim. Mesti dengar bisik tetangga, ini cruelty free. Setahu saya, Paul&Joe dijual hanya di Hongkong. Hongkong sendiri memiliki aturan yang berbeda dengan China.✨ Saya ingin jatuh cinta sama produk ini, tapi whitehead di bagian rahang membuat saya berpikir ulang: apa jangan jangan gara gara ini foundie dengan PAO ±6 bulankah, atau formulanya yang bikin kulit saya begini? .RATING3/5.WHERE TO BUY.Kamu bisa beli di Sephora dan Sogo. Saya beli cuma 160k, diskon bazaar kantor!
+ View more details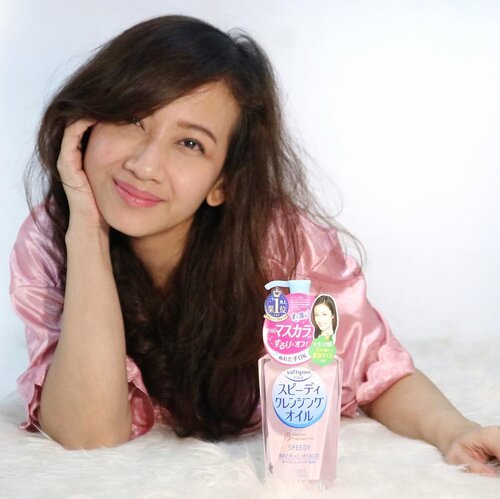 As far as I remember, I haven't tried many of Japanese's skincare products until I stumbled into this Kose Softymo Speedy Cleansing Oil. And trying out new brand's product always put me an interest. So here's my experience using of this product.The product enriches with mineral oil, PEG-8 Glyceryl Isostearate and other organics such as olive oil, sesame oil, safflower oil, sunflower oil and jojoba oil. I read some of the ingredient might trigger to acne, but not for me.It has lightweight consistency and no particular fragrance. This cleanser is good to be used for double cleansing method, as this is so effective to remove make up from eyeliner, eyebrow pencil to lip cream. I haven't yet tried for removing mascara as I quite seldom to use it in my daily.I use this cleansing oil only in the evening, 2 upto 3 pumps or depend on how heavy my makeup was. I then give a little massage to my face once cleansing (I do really enjoy this part) and follow with my usual face wash. I like how this product left on my skin, my face looks pretty clean, fresh and no dryness feeling.
#everydaybeauty
#kosecosmeportid
#softymo

+ View more details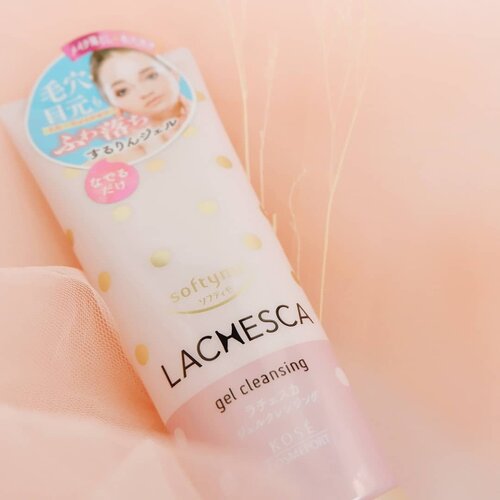 Apr 5, 2019Let me introduce you to my fav first cleanser right now ❤Lately, aku seneng banget pakai @kosecosmeportid
#Softymo
Series, khususnya Lachesca Gel Cleansing. Biasanya aku pakai ini pada pagi dan sore hari (apabila no make up / menggunakan make up ringan), untuk membersihkan debu dan kotoran yang menempel di kulit.Teksturnya gel berwarna putih dan cukup thick. Biasanya aku membaurkan produk ini dengan "circular motion" yaitu gerakan melingkar pada seluruh wajah. Surprisingly, tekstur gelnya lama kelamaan berubah menjadi lebih encer ! Psstt, bahkan komedo ku pernah terangkat loh saat membersihkan wajah, tekstur kulit jadi jauh lebih baik 😭 Highly recommend this ❤Psssttt, staycation kemaren aku bawa ini loh, karna beneran secinta itu 🙈Kalian udah pernah coba @maroonfreeday @heyyyyyjudeeeee @nands.id ? Share yuk di kolom komen 😉 Jangan lupa cuci muka setelah beraktivitas and get your
#EverydayBeauty
with
#KoseCosmeportid
💕
+ View more details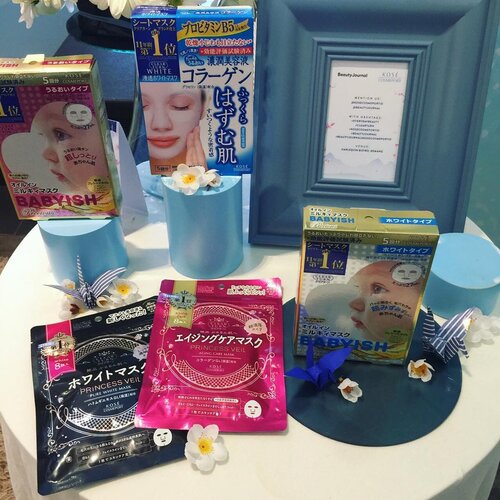 + View more details

loading ...
Back To Top