loading...
Search
8 RESULTS FOR KRAVE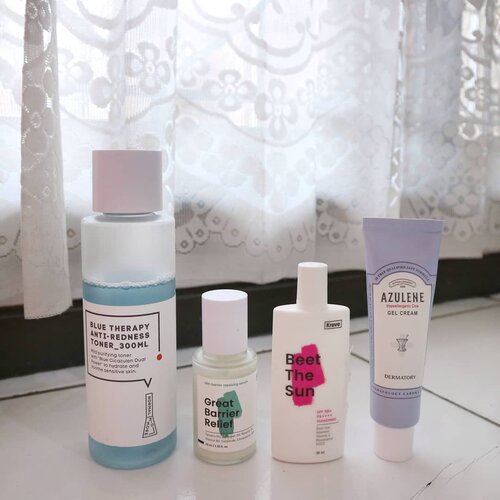 Current Morning Routine May 2019☀
It's been a long time since I update my skincare products, I'm trying to finish all the opened products before finally opening the new ones and it also applies when testing new products. My testing period is now longer before giving the finalize thought, hope you guys don't mind😄
.
.
Product details:
🌴
#KraveBeauty
Matcha Hemp Hydrating Cleanser (nip) — I have reviewed this, check the post!
🌴
#NormalNoMore
Blue Therapy Anti Redness Toner — my current fave toner, feels moisturizing and look at dat blue! Who can resist?
🌴
#KraveBeauty
Great Barrier Relief — my one and only option for a quick minimal routine. It provides you healthy glow. 🌴
#Dermatory
Azulene Gel Cream — I have emptied the first tube and still haven't made a dedicated post to it lol. It's a great gel cream even though it's not that "light" in my opinion.
🌴
#KraveBeauty
Beet the Sun* — I am very happy it doesn't break me out. I just wish they come in bigger size with same price.
Will share the night routine too this week.
Promise you, I'll update my routine as soon as possible.
—
*Gifted
PS: This review is based on my personal experience, all opinions are not influenced by the brand. But YMMV🙏
.
.
#gegeciellaskincare
#abbeauty
#skincare
#koreanskincare
#abbeatthealgorithm
#clozetteid
#idskincarecommunity
#abcommunity
#koreanbeauty
#beauty
#kbeauty
#asianskincare
#asianbeauty
#morningroutine
#skincareroutine

+ View more details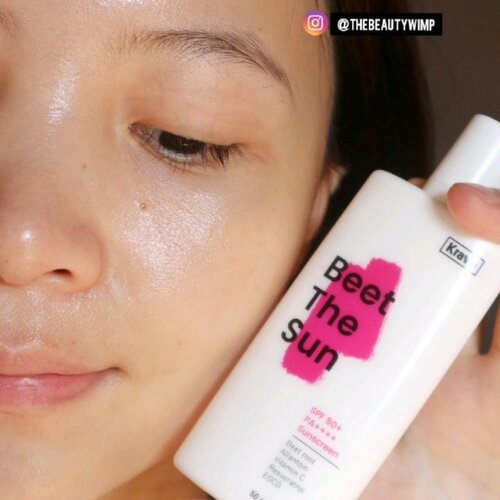 + View more details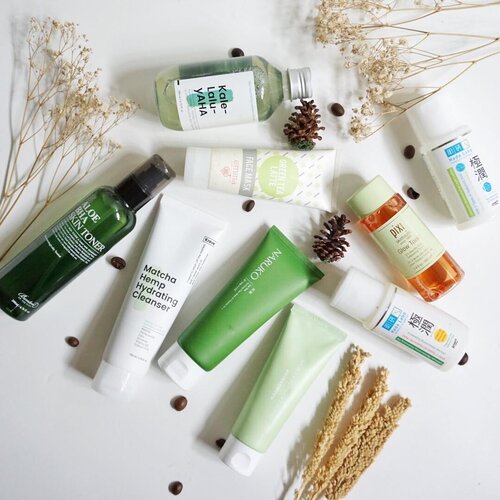 + View more details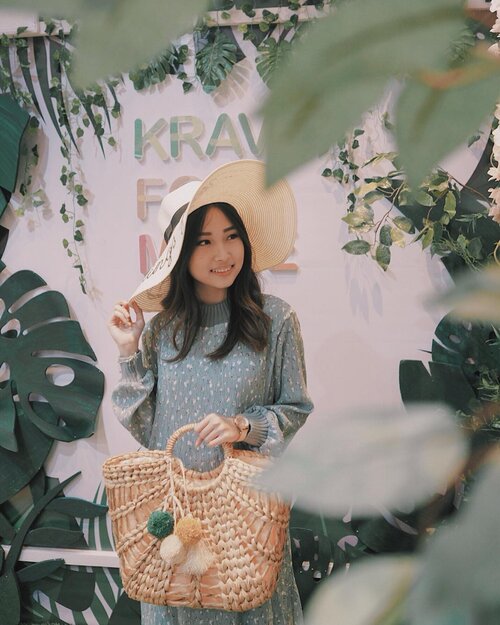 Again, congratulations @krave_formore & @arcycouture for the grand opening! 🎈
Ini pertama kalinya aku cobain salad dari Kraveformore dan sukaa 💛 kemarin aku coba yg seafood!
Di @krave_formore juga ada @punyamamasby overnight oats lho, ngga ada di foto soalnya udah terlanjur masuk perut 😝
#clozetteid
#kraveformoresalad
#punyamamasby
+ View more details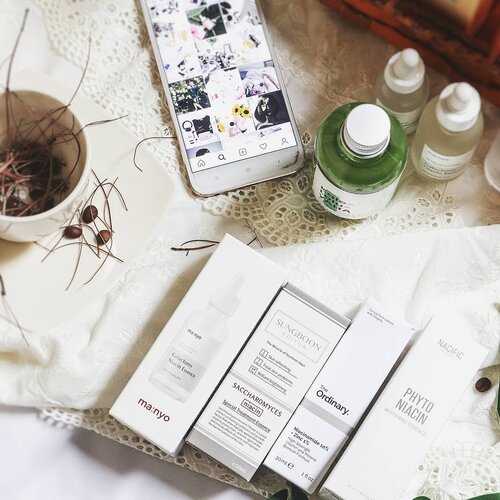 🇺🇸 I have a new plan next month! I've received a request to try several hype products sold share in jar! Hello skincare junkie, you won't be hesitate again to try the full size because...
.
.
🌾 These products can be purchased cheap compared to other online shops! I still can't reveal where to buy 🙊, just be prepared for the real testing!
.
🌾 And yes, I'll compare all niacinamide from west to east! It is kinda fun do some experiments
.
🌾 Not only niacinamide, the famed @kravebeauty Kale-lalu-yAHA will be battled with several AHA's I owned like The Ordinary Lactic Acid 5%, and Avoskin Miraculous Refining Serum! Stick around my feeds to eye up the result!
___________________________________
🇮🇩 Hi, hi, dalam rangka ngeracun skincare low dan mid end yang terjangkau, saya akan mengadakan program bernama
#shareinjareview!
.
Saya belum bisa bocorin di mana kamu bisa beli, tapi yang pasti sih saat saya bandingin dengan tempat lain, online shop ini murah. Saya beli 150 ribuan bisa dapet 5-6 jenis. Mayan banget kan buat sobat misqueen yang pengen berjiwa sosialita tapi tetep hemat 😜 .
Dan produk yang di-share tentunya yang nge-hype. Saya akan membuat analisis kasar yang bisa jadi pertimbangan kamu dalam mencoba full size product. Tapi inget ya, toh baru kelihatan ngefek kalo kamu nyoba sendiri
.
Saya enggak cuma ngebandingin niacinamide, tapi saya akan mencoba membandingkan AHA! Ada Krave, The Ordinary, plus Avoskin yang bisa saya bikin perbandingannya 😆😆
.
Mana yang bikin kamu mupeng coba?
#chemicalpeeling
#aha
#niacinamide
#skincarebattle
#skincareblogger
#skincareroutine
#skincareregime
#skinhealth
#koreaskincare
#skincaretutorial
#skincareblogger
#igbeautyblogger
#igbeauty
#abcommunity
#asianbeauty
#clozetteid
+ View more details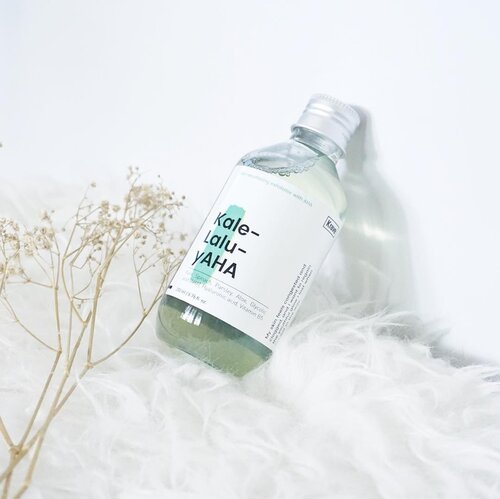 + View more details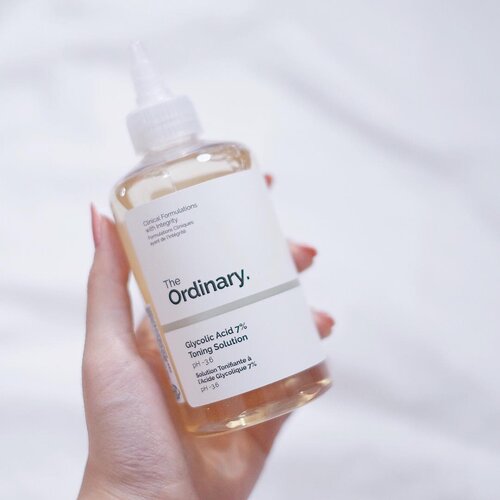 Lagi nyoba produk ini dari The Ordinary, Glycolic Acid 7% Toning Solution ✨.Sesuai namanya, ini chemical exfoliator α-hydroxy acid (AHA) yang berfungsi untuk memperbaiki tekstur permukaan kulit kayak bekas jerawat, kulit kusam, dan mengangkat sel kulit mati..Aku udah lumayan sering sih pakai produk AHA kayak KraveBeauty Kale-Lalu-yAHA, tapi ini yang % nya paling tinggi sejauh ini. Kerasa sih, produk ini waktu dipakai terasa cekit-cekit gitu. Tapi besok paginya kulit langsung mulus cling 🤣👌🏻 karena ini persentasenya lumayan, dianjurkan maksimal sehari sekali. Aku mungkin pakainya seminggu 2 kali ajalah, tak kuat kulitku pakai ini tiap hari 😂....
#jessicaalicias
#jessicaaliciasreview
#clozetteid
#theordinary

+ View more details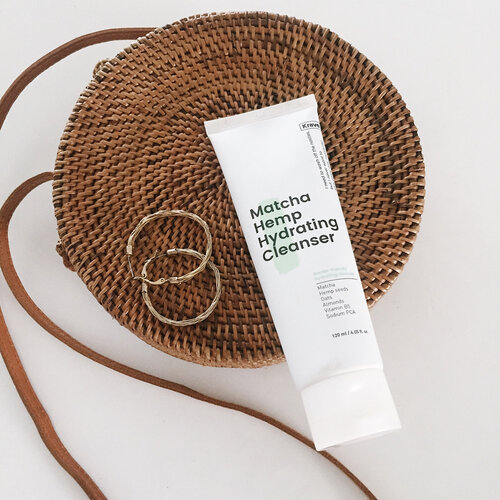 + View more details

loading ...
Back To Top