loading...
Search
66 RESULTS FOR LAMARAN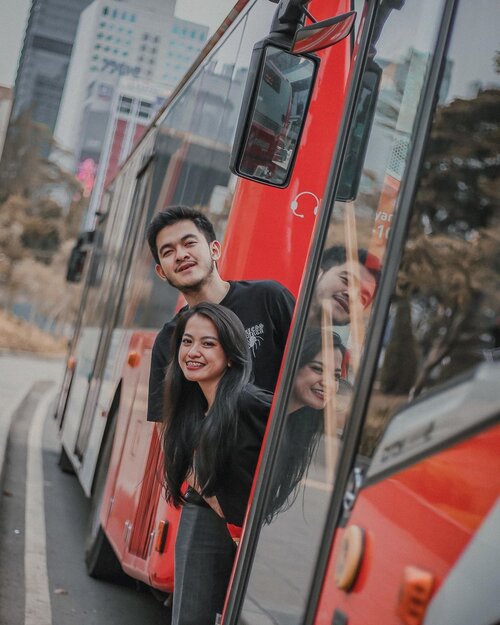 Curi2 foto prewed tapi kayak main. Sejak deket dari bulan April lalu, kita baru ketemu 3 kali. Ke-4 pas di hari H lamaran. Setelahnya, @anggiherl cuti 1 minggu. Akhirnya kita manfaatin buat Qtime dan foto. Duh, ternyata Anggi kaku juga kalo disuruh gaya😂.Karena kita berdua anak Betawi dan nanti biar inline sama adatnya, akhirnya kita foto2 aja keliling Jakarta. Salah satunya foto ini. Sejujurnya gue juga baru tau kalo wilayah ini udah makin bagus. Nyaman buat foto2 karena kendaraan yang lalu lalang juga terbatas. .Foto ini difotoin sama @aldodarm .Ada yang bisa tebak ini di mana?
#clozetteid
#CyndAnggi
#masihbelumpunyahesteg

+ View more details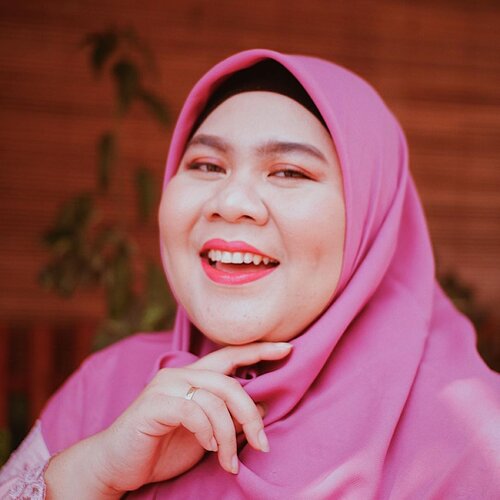 Pakai kebaya lamaran buat kondangan part sekian 🤗_Kebaya ku emang bisa dihitung jari banget, bahkan yang paling sering ku pakai cuma ada 2 sih: kebaya lamaran sama kebaya pas akad. Sisanya udah gamuat karena beli kebaya kayaknya cuma 3 tahun sekali dah 😂😅_Btw, hepi wiken gais. Luv yu! ❤️
#clozetteid
#biargedetapipede
#kebayabigsize
#inspirasikebaya

+ View more details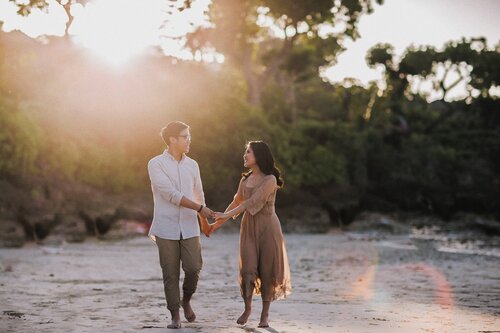 9.11.2019🧡...Foto lamaran jadi kaya prewedd😂
#Clozetteid

+ View more details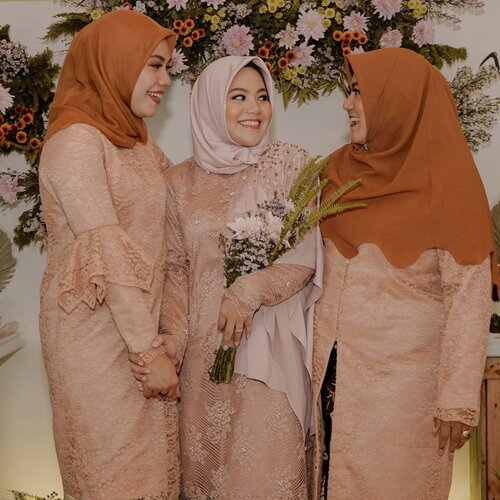 + View more details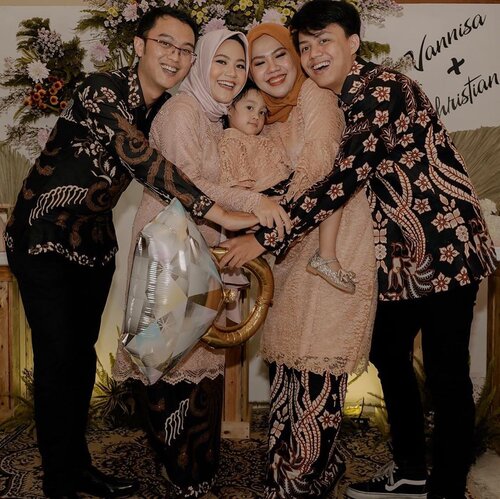 + View more details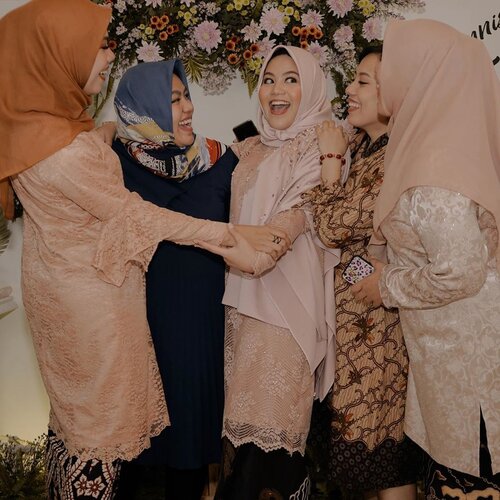 + View more details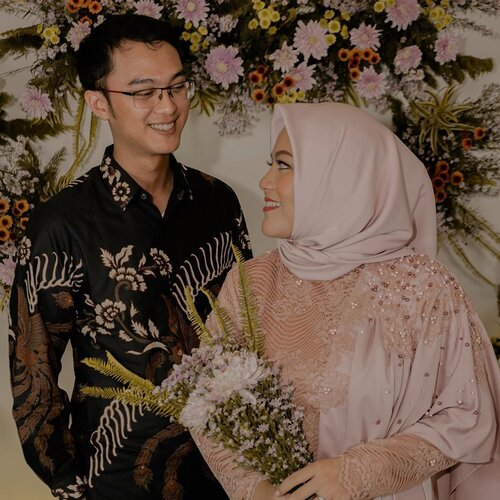 Gabisa buat caption yang sok sokan menceritakan perjalanan cinta gt 🤪🤪 Upload ini aja nguatin batiinn 🤣 sumpahh aku gelii banget liat poto berdua gini 🤣 segelii itu wooyy.. Soalnya kita selama tinggal beda provinsi wkwkwk gapernah ada contact sekalipun.. Karena klo contact an pasti ada perang batarayuda season 2 🤣🤣 jadi hubungan LDR tanpa komunikasi itu ada nyatanya. Beneran ada.. karena aksesnya beneran gada.. jd aku block, dr nomor2nya, sosmednya, email, dll 😅 smpe dia buat akun bodong hanya untuk ngepoin aku.. dan tetep ketauan akhirnya di block lgy 😅 Makanya geli banget pas udh smpe fase ini dan liat foto model begini.. bagi aku sangat amat menggelikan.. super jijay ilfil gt karena selalu flashback soal hubungan rumit ini yg isinya hanya pertarungan🤮😭🤣.But in here our battle ends peacefully ✌️😆 and from here we must begin to learn to budge with each other's ego, respect each other, n love each other 🥰Alhamdulillahi jaza Kallahu Khoiro Pi for everything.. for more than 6 years... let's plant these seeds and grow together in them 🌱 I love you and no one can separate us, even if death comes 💋 *tsaaaaaaahhhhhhh 🤪🤪
#VannyGotAPie
#RoadTWOtheAisle
#BerDUAselamanya
..
#clozetteid
#clozetteambassador
#engagementpartyideas
#sbybeautyblogger
#bloggerindonesia
#beautyinfluencer
#surabayainfluencer
#surabayablogger
#influencersurabaya
#indonesianbeautyblogger
#bloggerid
#훈녀 #훈남 #팔로우 #선팔 #맛팔 #좋아요 #셀카 #셀피 #셀스타그램 #얼스타그램 #일상
#lamaran
#lamaranoutfit
#engaged
#engagement
+ View more details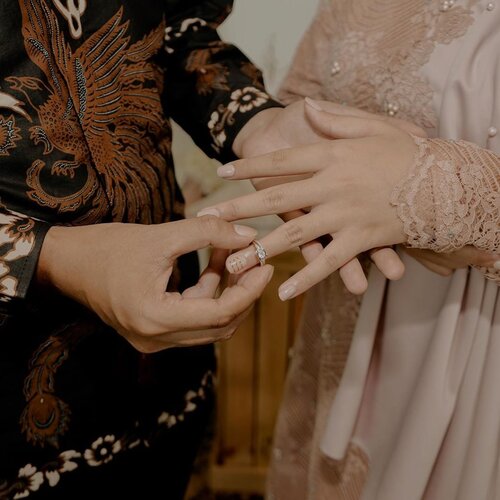 + View more details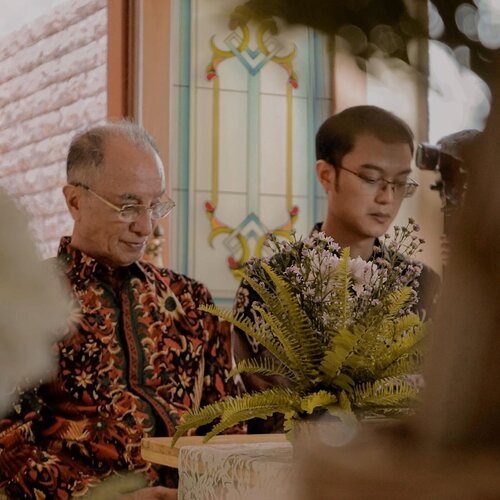 + View more details

loading ...
Back To Top