loading...
Search
3,487 RESULTS FOR LASHES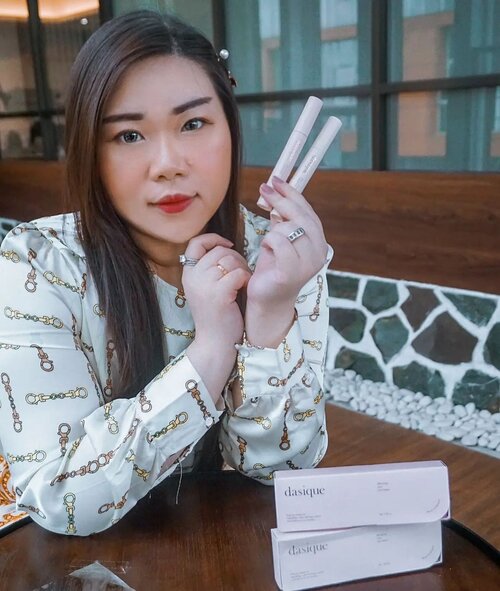 #Repost
from Clozetter @Mgirl83.
Mascara with the prettiest packaging ever!
I am definitely in love with @dasique_official 's aesthetic and even their mascara's no exception.
Been loving their Mood Up Mascara Long & Curl lately, it's the typical soft and natural type of Korean mascara (if you are obsessed with luscious lashes like me, you'd need 3 coats) and available in 2 shades :
* 01 Black
* 02 Choco Brown .
I was always hesitant about trying non black mascara, but the Choco Brown is actually dark enough to make me not feel weird but give the overall look a softer, more romantic look and i am starting to really like it too 🙈. It might not look too different to black when you apply it, but side by side comparison would make it obvious! (It's my first brown mascara, if you can't tell 😛)
With formula that is just right (not too wet, not too dry), the mascara has small fibres to make lashes looks longer and more voluminous - and it is able to hold curls all day long without smudging (no smudging is important for me!). The brush is small and curved, making application to be a breeze and precise.
The packaging is very extra, comes with a pretty box with floral design in the inside, the mascara tube's colors are in the nude family, which is very very pretty and aesthetic but honestly pretty easy to get dirty as the mascara can smudge around the opening 🙈, but still - for mascaras to impress me with their packaging is really something so if you are drawn to pretty things like me, you should really check this brand out.
Overall, i enjoy using Dasique's mascara (although i do use multiple layer everytime because i like va va voom lashes) and i am dying to get my hands on their eyeshadow palettes because they all look sooo pretty 😍😍😍.
You can grab yours at my Charis Shop (Mgirl83) for a special price or type
https://bit.ly/dasiqueMascaraMindy83
To directly go to the product's page 😉.
@hicharis_official @charis_celeb @charis_indonesia
#charisceleb
#charis
#hicharis
#reviewwithMindy
#beautefemmecommunity
#koreancosmetics
#clozetteid
#sbybeautyblogger
#makeup
#koreanmakeup
#dasique
#dasiquemoodupmascara
+ View more details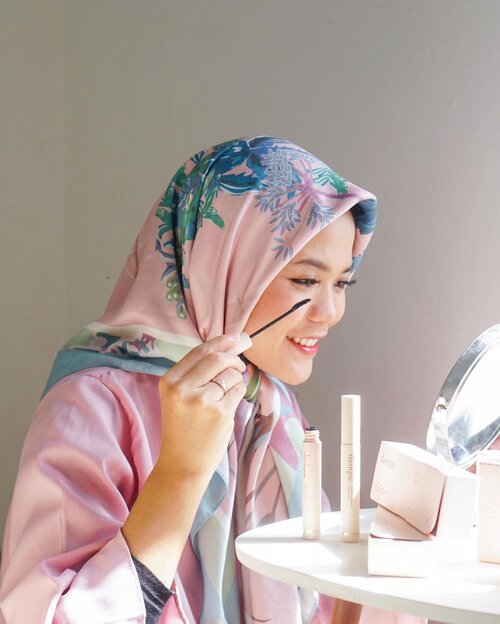 #Repost
from Clozetter @cicidesri.
Solusi tampil beda saat pakai masker ya dengan fokus di area mata, paling simpel adalah pakai maskara 💕
Yes, bulu mata terlihat lentik dan panjang tapi ngga lebay, natural look gitu emang solusinya.
Lagi cobain pakai Dasique Mood Up Mascara Long & Curl yang bikin long-lash dan lebih bervolume. Suitable for all eye types! Plusnya lagi, ngga smudging meskipun terkena air dan keringat jadi ngga horor mata hitam karena bleberan mascara ya.
Kamu tim black mascara atau choco brown nih?
@hicharis_official @charis_celeb @dasique_official
#dasique
#dasiquemascara
#hicharis_official
#hicharisindonesia
#clozetteid
#photocides
+ View more details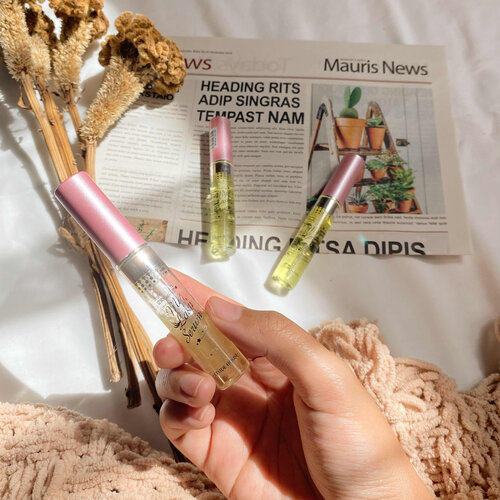 My current night routine pake My Lash Serum dari @etudeofficial 💕

+ View more details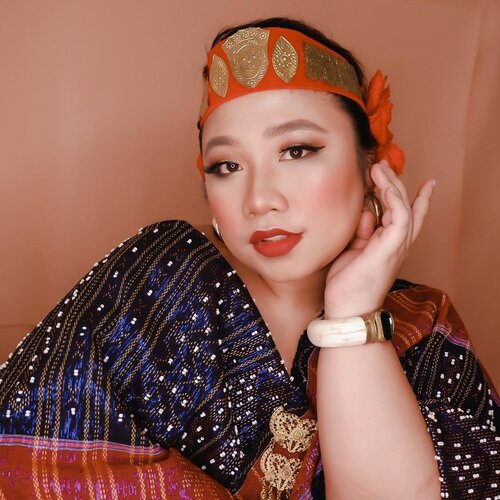 + View more details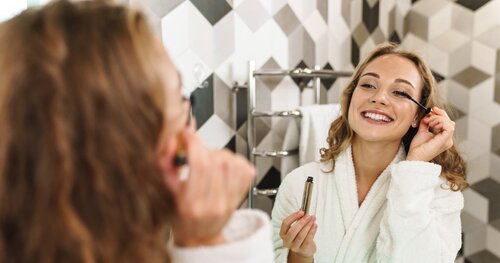 Four editors share how they successfully apply mascara to their bottom eyelashes.
Simak juga artikel menarik lainnya di Article Section pada Clozette App.

+ View more details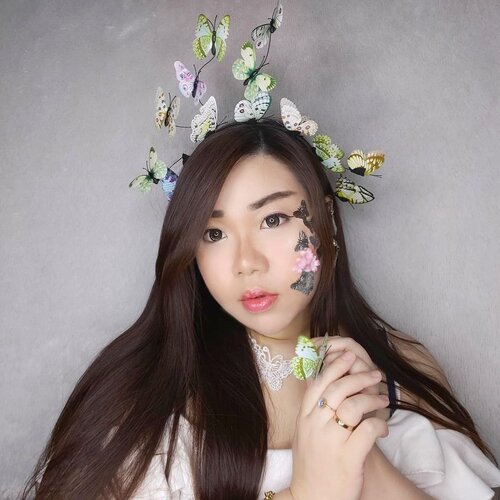 #Repost
from Clozetter @Mgirl83.
Madame Butterfly 🦋🦋🦋.
Wearing one of the most expensive head accessories i ever bought because usually i'm very cheap and won't pay more than a few bucks for my props but i fell in love with it (although it is very extra and i most probably won't ever get to wear it out 😂) so i decided to treat myself to it a while ago.
I made a green and dramatic makeup involving butterflies for our other collab before so this time round i want the look to be very clean, dainty, dreamy and ethereal.
Also for those of you who keeps on asking if i use face paint bla bla bla, i cannot draw and i don't do face art 😂, whenever i do thematic looks like these i would opt for deco so all the butterflies and flowers are 4D and just stick on.
I also got repeated (and endless) question on how i stick on the decos to my fave, the answer is : false lash glue, but then i got a tip from BFC fam that we can also use peel off mask, and i tried that for this look - it works wonderfully!
#thematicmakeup
#butterfly
#butterflymakeup
#butterflymakeuplook
🦋🖌️
#BeauteFemmeCommunity
#SbyBeautyBlogger
#clozetteid
#startwithSBN
#socobeautynetwork
+ View more details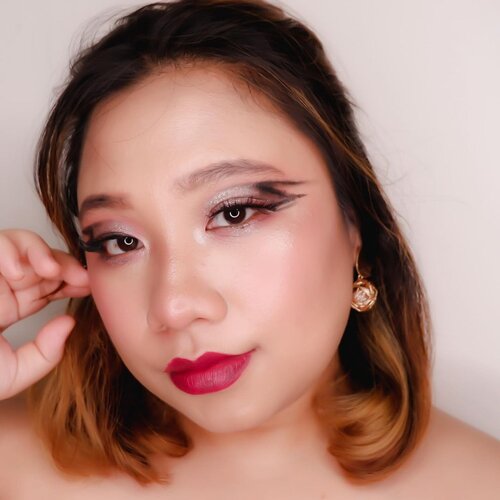 + View more details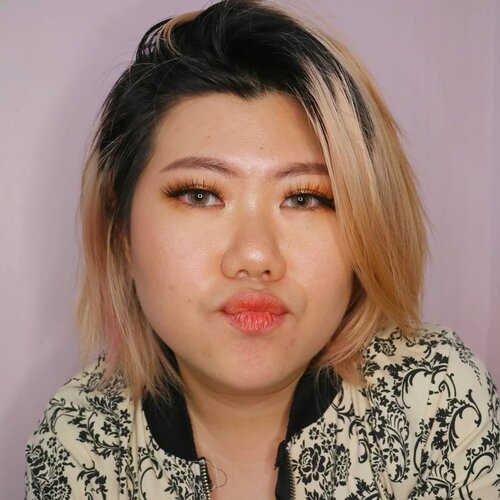 + View more details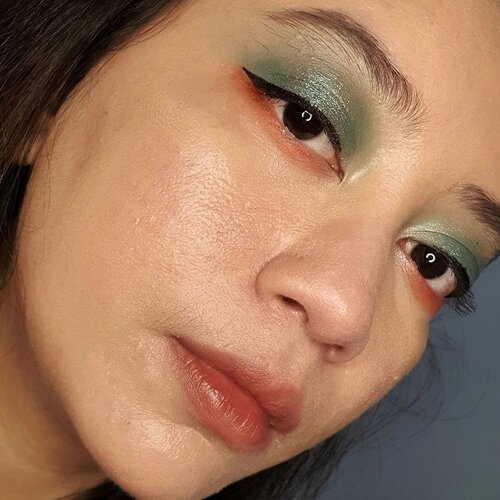 + View more details

loading ...
Back To Top