loading...
Search
4,881 RESULTS FOR LAST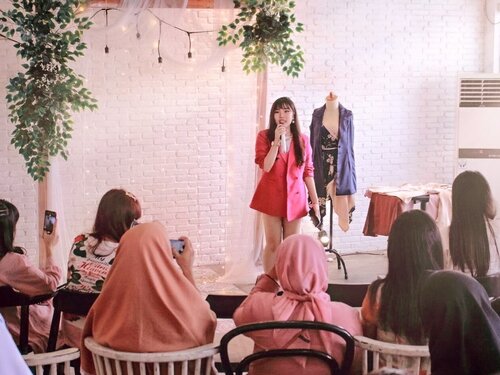 I still can't believe with all the excitement of @selflovepr_id participants last Saturday and I was so grateful I could share some of my experiences and how I get over from my insecurity..Well I know everyone has insecurity, but to live and embrace that condition or not, it's our decision - but we all can do these things instead :1 Accept the fact that we all have flaws (no one is perfect yeah, literally NO ONE).2 Always challenge ourselves with something new (positive activity obviously : start work out, eat clean, learn makeup, dress up well, wear bright colors, etc).3 Surround ourselves with positive people (just like negativity is contagious, so do positivity)...Let's
#selflove
first, so we can love others to the fullest 💕...Special thanks to all amazing women/men behind this event:- Venue : @belly.buddy & @andrehalim91 .- Decoration : @latta_decor .- Wardrobe : @pmothelabel Fuchsia Blazer & @dinamikaprinting T-shirt.- Cute goodies @eirabeauty.indo @meidychandra & @aynstall @natz_tata .- Media partner : @womanblitz @liliesrolina.id .- Documentary photos by @vincenthimawan ....
#SelfLove
#SLPSurabaya
#EventSurabaya
#FashionSpeaker
#collaboratewithcflo
#ClozetteID

+ View more details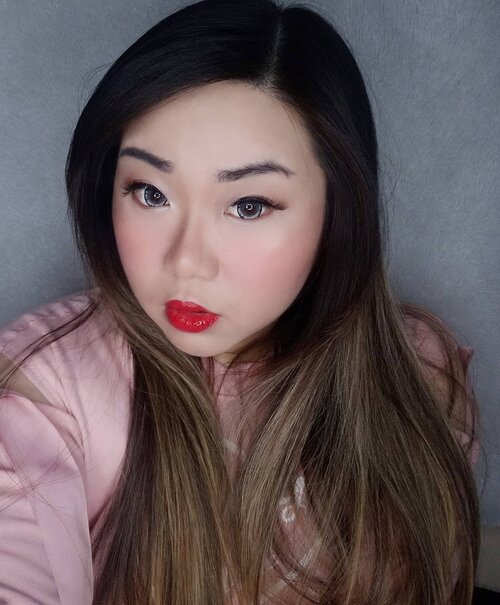 + View more details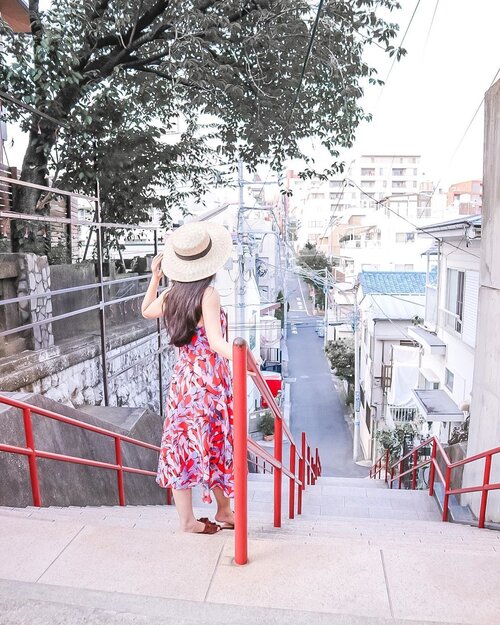 A couple days ago, I booked my tickets to Tokyo this Spring ✈️. There are so many things I'm looking forward to do in this cherry blossom season beside visiting my dear sister.
.
On the other note, I will open some collab or endorsement slot for this trip. It would be nice to shot some stuff while I am there. Send me an email at
[email protected]
if you're interested! Please do make some brief introduction though so at least i have some idea about your brands. The slot are limited, so i would carefully consider all offer. 💕
See you soon, Tokyo !
#latepost
from last summer in Tokyo.
#itselvinaaootd
#itselvinaatokyo
#theshonet
#theshonetinsiders
#clozetteid
#clozette
#shoxsquad

+ View more details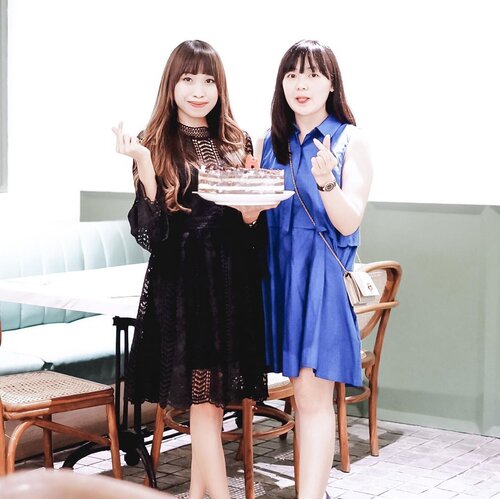 Captured some of the best moment in my life 💞
-
I'm old enough to have a glam party. But, I'm so thankful I can celebrate my 27th birthday party with them 😍
Thank you uda di bela"in kasi surprise, ada yg perjalanan jauh dr timur ke barat (dalam arti sebenarnya juga) dr Kupang ke Surabaya. Thank you always be there every time in need you gaes.
-
I hope you enjoy my treat and feel the happiness that I feel. Sorry, kl mgkn ada kurang" ato hal" yg tyda berkenal di hati kalian.
Thank you juga buat temen" yg sampe susah" bela"in kirim kado. Temen" juga yg ucapin satu persatu di tanggal 6 kmrn. Mskpn ak ga bisa tag satu. But, seriously guys, I'm feeling lucky and so thankful to have you all.
-
I hope our friendship is last long until we all become a cute ghost 👻
.
.
.
#clozetteid
#birthday
#birthdaygirl
#tephbirthday
#stylediary
#oufitpost
#stylegoals
#whowhatwear
#IGoutfit
#revolveme
#outfitidea
#stylecollective
#bloggersurabaya
#bloggerjakarta

+ View more details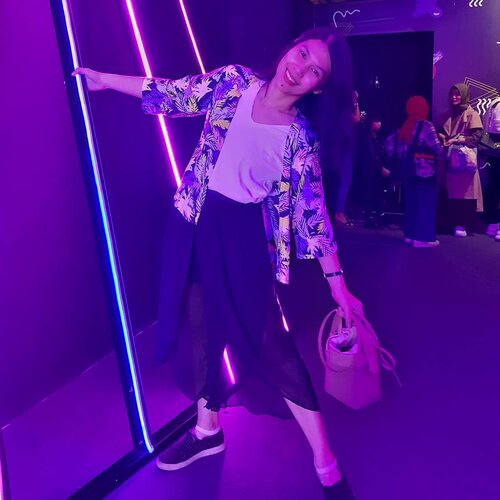 + View more details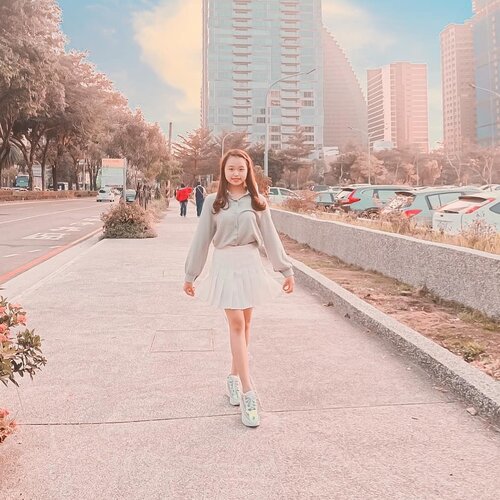 + View more details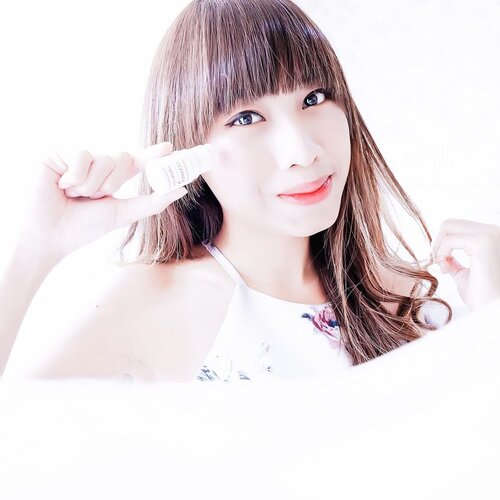 + View more details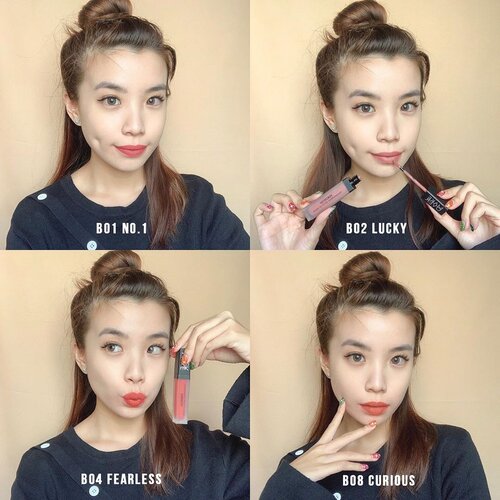 Here's my top four of Transferproof matte lip creams from @makeoverid ! I pick these shades because they really compliment my complexion and skin tone. I'm also using Make Over cushion in the shade N 10 Marble. The durability and staining of this lip cream is no joke, it's so long lasting 💗 if you need a lip cream to last all day for Valentines day tomorrow this could be the best option you might want to try. .
.
.
Have you tried this lip creams? Which is your favorite shade? It's available at all Make Over Store in Indonesia!
.
#BeautyAllWays
#StayOnColor
#collabwithstevie
#beauty
#lipstick

+ View more details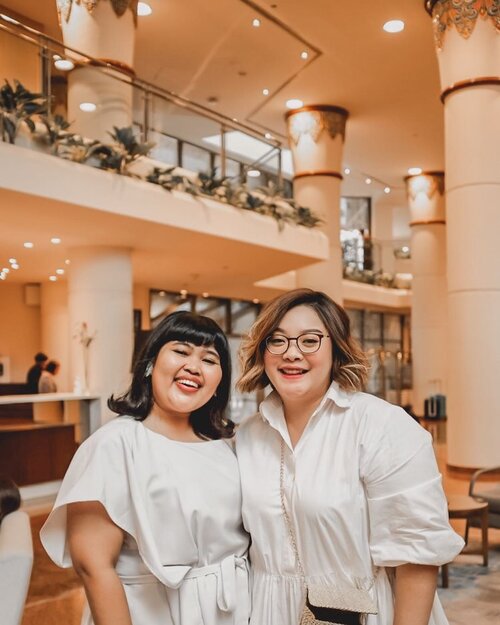 Went to Little Women Gathering with sonypicturesid @clozetteid and @lemeridienjkt, last sunday!
.
Banyak hal seru yang bisa kita ambil dari film ini. Walau film ini adaptasi dari sebuah novel tahun 1800an, isunya tetep relatable sepanjang masa hingga hari ini!
.
Talk show bersama 3 wanita kece yang punya mimpi, tujuan, dan harapan yang beda-beda ngga buat siapa lebih keren dari siapa, namun buat wanita jadi seorang yang can do anything with many kind of dreams. So cool, aight?
.
Special shout-out buat wanita disebelahku @trezanor yang inspire me thru her passion to craft. I love her when she's around the event and I always excited dengan kelas dia it got me like 'mau buat apalagi nihhh' haha.. You channeling my inner creativity! Swipe to see my kind of craft-masterpiece 😜❤️
.
#LittleWomenMovieID
#LittleWomenXCID
#ClozetteID
+ View more details

loading ...
Back To Top