loading...
Search
439 RESULTS FOR LAZY
4 Easy & Vintage Inspired Hairstyles for Lazy Days | Hair Tutorial - YouTube

+ View more details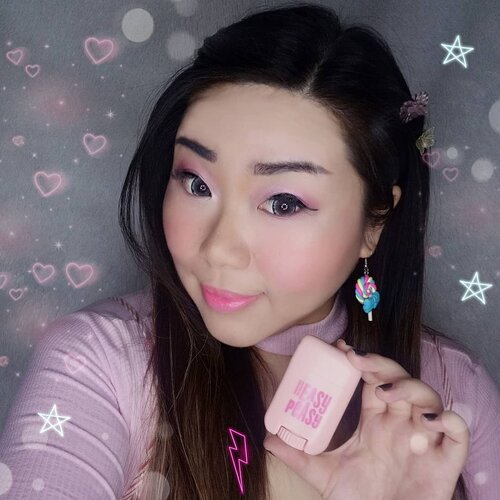 + View more details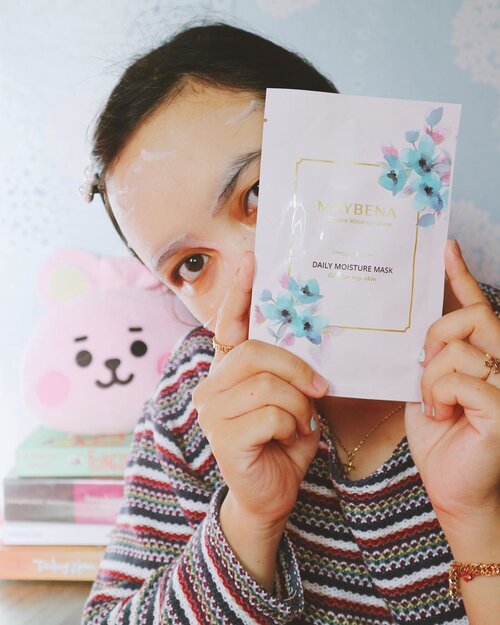 Can't even count how many times I said I love sheet mask than wash off mask. Sheet mask is a way too practice in real for me, a busy bee + lazy ass haha krna akhir-akhir ini aku lagi rajin rajinnya mainan sama makeup, skincare routinenya gk boleh kendor, gk boleh skip biar gk rewel kulit wajahnya 🙂

+ View more details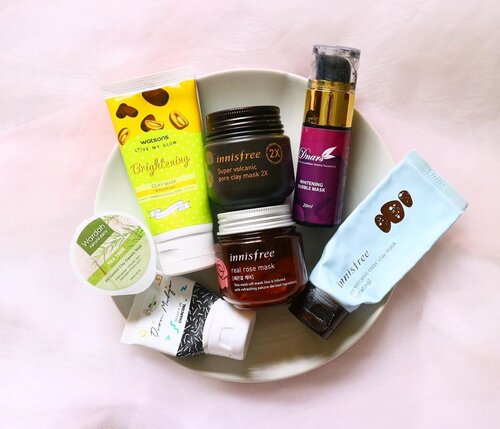 SEVEN DAYS WASH OFF MASK CHALLENGE 👧🏻 It took me for a while to do this because quarantine makes me lazy then I started this challenge bcus I haven't really take care of my skin so my face have been rough, having acne here and there, then also dull. here is the
#7daysmaskchallenge
that I did straight for 7 days 😌 🌹
#day1
@innisfreeofficial Super volcanic Pore Clay Mask 2x
#day2
Innisfree Real rose mask
#day3
Inndisfree Jeju volcanic color clay mask hydrating
#day4
@wardahbeauty Oil Control Clay Capsule Mask
#day5
@watsonsindo Brightening Clay Mask
#day6
@dnarsindonesia Whitening Bubble Mask
#day7
@theaesthetics_id x Dion Mulya Bright it on Charcoal Mask _🌼 the result:After seven days of masking, I could notice that my pore feel clean but it isn't drying. As some of you know, using wash off mask could strip off the natural oil in your skin but not all of them giving the same result after usage. That's why if today I use wash off mask for deep cleaning the pores, the next day I will go with the hydrating one. That way I can keep my skin well balance and hydrate. Not only that but also the texture of my skin has improved. The dead skin have been lifted and it creates smoother and firmer condition after a week. Unfortunately, I don't see improvement in the leftover acne spots. Another thing for sure, my acne also become calmer and it dry faster than usual 💁🏻‍♀️ ....
#ellskincaregame
#clozetteid
#idskincare
#idskincarecommunity
#skincareflatlay
#skincaretexture
#skincareblogger
#abcommunity
#innisfree
#koreanskincare
#wardah
#skincareroutine
#asianskincare
+ View more details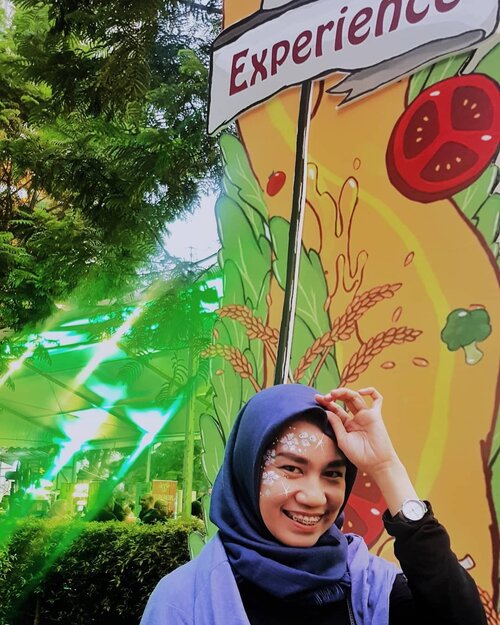 🧕 : could you tell me what wrong with her?👩‍🎨 : hmmm, hungry, maybe ...🧕 : sorry, we are hungry too, right.👩‍💼 : bored 🧕 : you don't?🕵️‍♀️ : sad 🧕 : I know, she is sad. And I asked you guys. Zzzzzz anybody else???👩‍🏫 : Aging, bad hair, lost the most PO clothes for Eid Mubarak, didn't a lot of money, can't go anywhere, Bad WiFi, waiting the next episode Drakor, can't buy some food beacuse the Gojek Ongkir to here l, much expensive, didn't have ice cream, lazy, and the same problem like us and what would our big family asking later, in Eid Mubarak, partner. 🧕 : 😨☠😞...
#clozette
#clozetteid
#facepainting
#randomquestion

+ View more details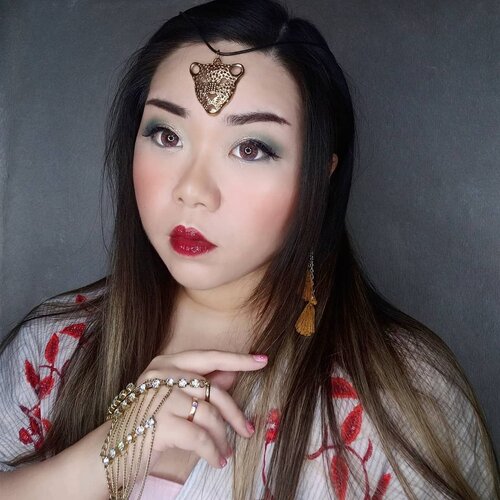 + View more details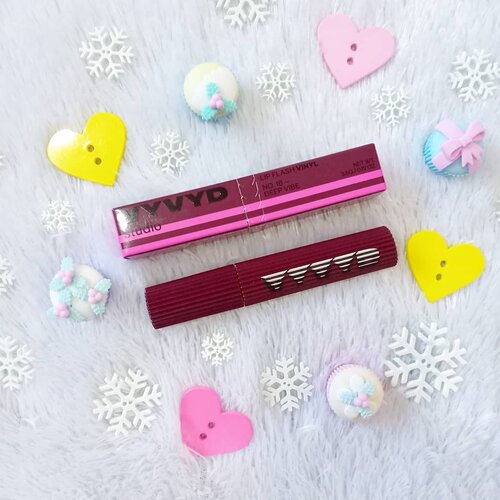 The lippe that caught so many people's attention when i wore it in a post a few post away 😀 , the deep juicy berry lip is the Lip Flash Vynil no 16 (Deep Vibe) from @vyvydstudio !This is the first time i am introduced to the uber fun brand and boy i'm in love 😍😍😍! Vyvyd Lip Flash are available in Matte and Vynil (glossy) with vast variant of colors, although matte lipstick will probably always have a place in the world, i personally have always loved juicy, glossy lips more than anything - that's why i gravitated towards the Lip Vynil.For a gloss, it's actually a lot more pigmented than i expected, but as they said it is meant to be slightly transparent and glass looking (so if you want a totally full coverage i suggest you layer it with a similar lip color underneath). It has a unique wand that's a bit stiff and takes a while to get used to, but it is made that way for you to be able to line your lips neatly.I love the juicy, moisturizing formula that is very comfortable and non sticky, and a pleasant surprise is when the gloss has fade away, it leaves a beautiful stain on your lips so you don't actually have to retouch all the time! I would personally add a clear gloss if i'm feeling lazy after a meal or so 😉. More details will be on my next post - if you are drooling over this juicy lippie then make sure you grab them (available in lighter, more neutral colors too if you are not into deep shades like me) only at my Charis Shop (MGirl83) or type
https://bit.ly/lipvynilMindy83
. 💋💋💋.
#vyvydstudio
#vyvydstudiolipflashvynil
#lipflash
#lipflashvynil
#charisceleb
#reviewwithMindy
#kbeauty
#koreanmakeup
#koreanbeauty
#lipgloss
#koreancosmetics
#kcosmetics
#clozetteid
#sbybeautyblogger
#beautynesiamember
#bloggerceria
#beautysocietyid
#bloggerperempuan
#bbloggerid
#indonesianfemalebloggers
#review
#lipstickaddict
#influencer
#beautyinfluencer
#SURABAYABEAUTYBLOGGER
#endorsement
#endorsementid
#endorsersby
#openendorsement
+ View more details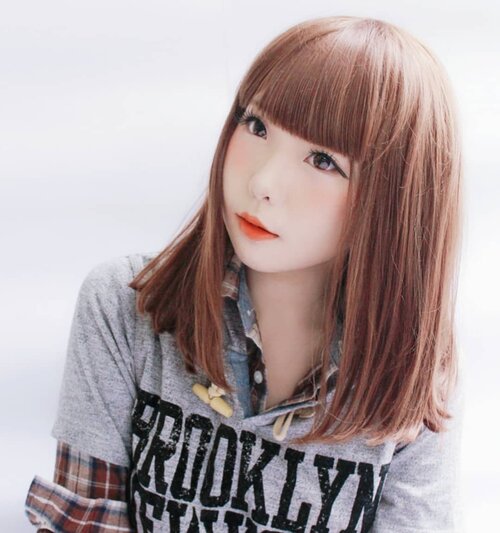 I still have a bunch of packages stuck in the corner of my room. I feel so moody lately, feel so lazy to talk and just sinking deep in my own world. Hope i'll get better and get out from this shell. 😓 The weather in my town is sooo warm huhu, there is no more rain - I hate eczema 😢.I also hate it when my sinusitis symptoms hit me so badly. It's really sucks. I feel headache, facial pain, runny nose all the day, and my body feel so weak. Really want to go to the doctor again to make my sinus infection getting better, but at this moment, i don't want to take a risk by go out and meet doctor. I'll be back to see my doctor after Corona over, maybe..My sinus infection is the biggest reason why i always feel hesitate everytime i have a singing session. i was wasting time didn't take any chance in music and i have to say the reason why i'm not ready for it before my sinusitis gone, or at least getting better..Anxiety killing me softly, and i felt so guilty. Eventhough i already have one album released worldwide last year and i'll start working to make my 2nd album after Corona over, I have to work more harder, play hide and seek with my sinusitis symptoms everytime i want to sing. I have to take the medicine with higher dosage, so the symptoms will not ruin my recording session/singing schedule..There is always a obstacles ruin my way to reach every pieces of my biggest dreams, but i will never giving up. I'll be back again, i'll give the best version of myself. .......
#JapaneseBeauty
#oshare
#makeup
#kawaii
#kawaiigirl
#beauty
#style
#girls
#fashion
#harajukugirl
#harajuku
#japan
#モデル  #メイク  #ヘアアレンジ #オシャレ  #メイク #ファッション #ガール #かわいい
#cute
#beautiful
#IndonesianBlogger
#BeautyBlogger
#BeautyBloggerIndonesia
#ClozetteID
+ View more details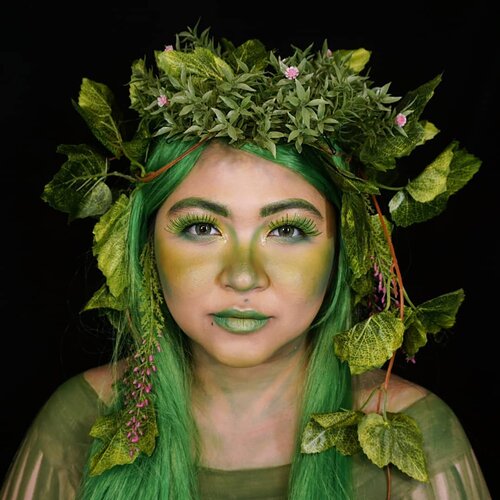 + View more details

loading ...
Back To Top