loading...
Search
24 RESULTS FOR LETSTRAVELTIFF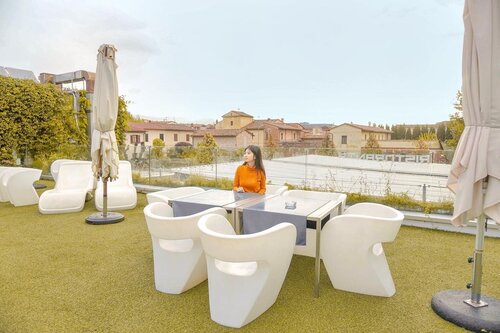 + View more details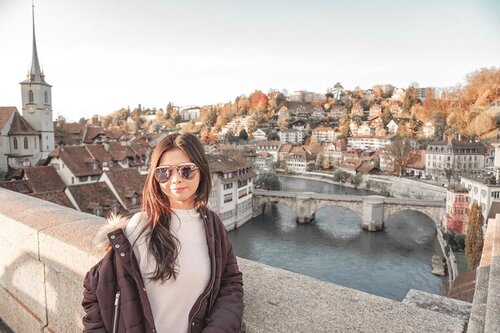 One of the best things about Switzerland is all the beautiful nature. Belum lagi ambiencenya yg selalu bikin hati adem apalagi ditemeni pasangan.. Eaaa... 🥰Happy Weekend guys!Jangan lupa bahagia ya.. ☺️.
#Letstraveltiff
#Tiffinswitzerland
#swiss
#clozetteid
+ View more details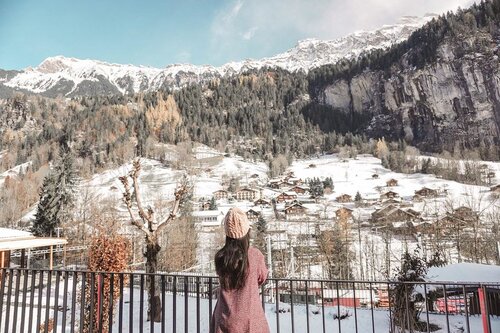 Hello 2020...Gak terasa uda bulan Februari aja..Kemarin sengaja detox sosmed agak lama supaya bisa punya banyak waktu buat keluarga ☺️ Piye kabare konco onlineku? Saiki lagi trending opoo? 😚.
#letstraveltiff
#clozetteid
+ View more details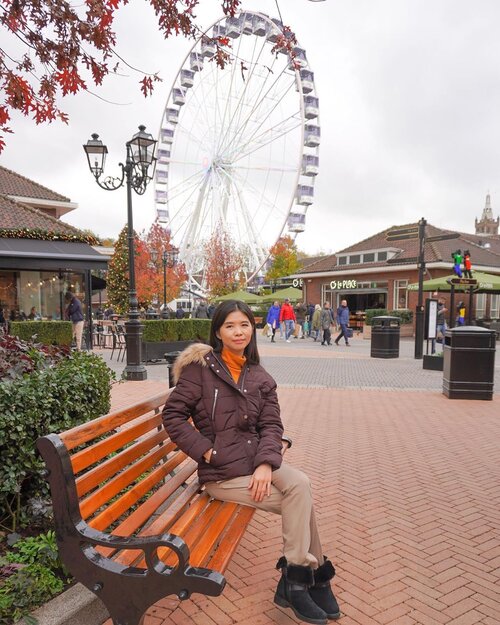 Seringkali kita melihat rumput tetangga lebih hijau 🍃 Hidup orang lain lebih sukses daripada kita, orang lain bisa menikmati fasilitas a b c, orang lain punya keluarga yg bahagia, dst dst.Ya, seringkali kita selalu membanding-bandingkan diri kita dengan orang lain. Kita selalu melihat apa yg dipunyai orang lain, dan ngga heran kitapun jadi "iri" dengan kenyamanan orang lain.Apakah itu hal yg positif? Yes, tentu aja dong kalau dengan kita iri bisa membuat kita jauh lebih baik, berusaha lebih baik, dan bisa mendapatkan yang orang lain punya dengan usaha kerja keras kita sendiri. Gak jarang orang sukses itu muncul karena suatu keadaan yg terus "kurang" karena melihat banyak orang lain yg selalu superior..Gengs, beberapa hari lagi uda menjelang akhir tahun nih. Pastinya banyak resolusi yg udah tercapai, bener gak ya? Seperti aku uda ada checked list beberapa bucket list & resolusi di tahun ini, tapi masih ada juga yg belum tercapai. Tapi gpp yg penting aku uda berusaha 🍂🍁 Ya, nggak? hehe.
#letstraveltiff
#tiffsharing
#clozetteid
+ View more details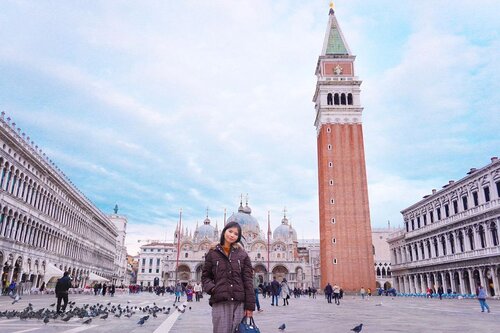 Venice is known to be one of the most romantic cities in the world and a very popular honeymoon destination, that's all media & internet say..It's true. The atmosphere in here, cafe, and the gondola rides especially with your partner ☺️ Go explore without maps because there are plenty of signs, and enjoy your journey 👩‍❤️‍👨Klo kesana jomblo gimana kak? Berdoalah supaya dapat pasangan orang Venice ya nak 😜✌🏻.....
#letstraveltiff
#venice
#ig_italia
#instagramitalia
#ilikeitaly
#italian
#veniceitaly
#clozetteid
+ View more details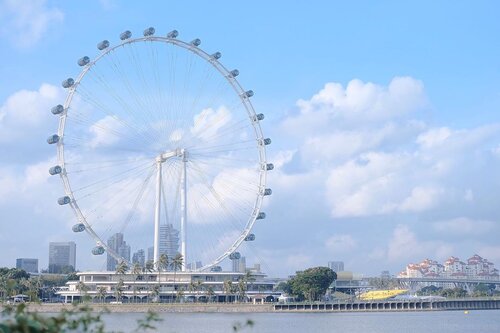 It's a long long journeyTill I know where I'm supposed to beIt's a long long journeyAnd I don't know if I can believeWhen shadows fall and block my eyesI am lost and know that I must hideIt's a long long journeyTill I find my way home to you....
#letstraveltiff
#visitsingapore
#exploresingapore
+ View more details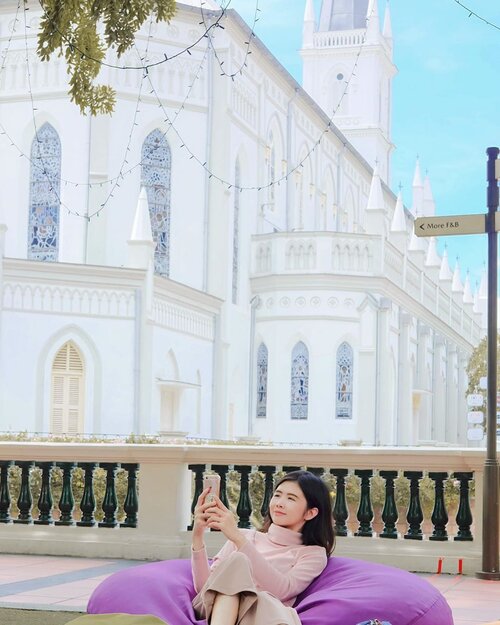 + View more details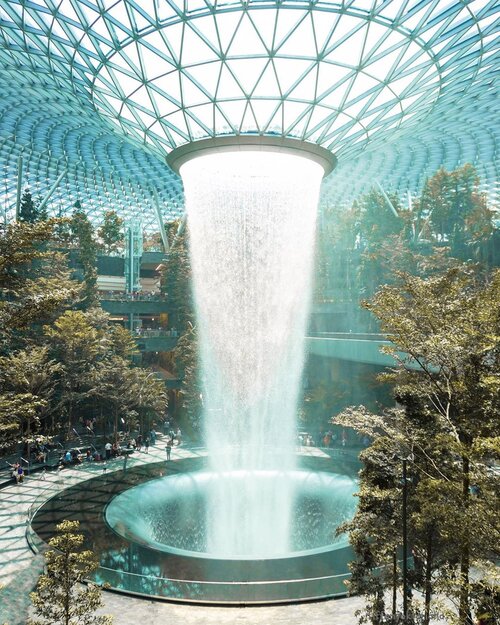 I found in transit, air terjun indoor tertinggi di dunia ❤️.Jewel ChangiLetaknya dimana ya? antara terminal 1, 2, dan 3.Kesana gimana? No train, no bus, just travelator; jalan kaki cuy biar sehat hehe. Kira2 9 menitlah sampai ke pintu masuk imigrasi masing2 terminal. Jadi kalau mau ngintip, perkirakan waktunya ya supaya nggak lari2 buat ngejar penerbangan ✈️ .Jewel Changi ini buka seperti mall pada umumnya jam 10 am-10 pm, jadi orang yg ngga ada rencana penerbangan ya bisa aja berkunjung ke mall yg isinya lengkap ini 😉.......
#travelwithtiff
#letstraveltiff
#clozetteid
#visitsingapore
#jewelchangi
+ View more details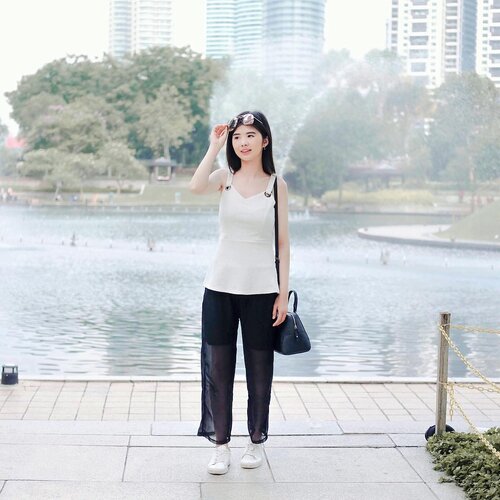 + View more details

loading ...
Back To Top