loading...
Search
3,572 RESULTS FOR LIGHT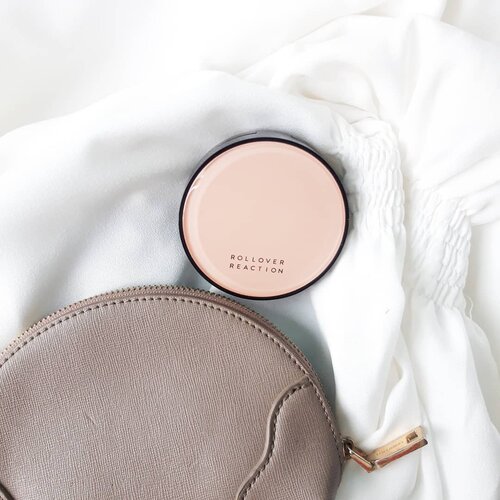 I appreciate local brands that have tried to make complexion products suitable for Indonesians skin tone. Some local brands produced complexion products tend to light/fair skintone that is not suitable for us, look greyish, too pink or sometimes yellowish.••Do you have any favourite cushion?Have a nice day!🖤
+ View more details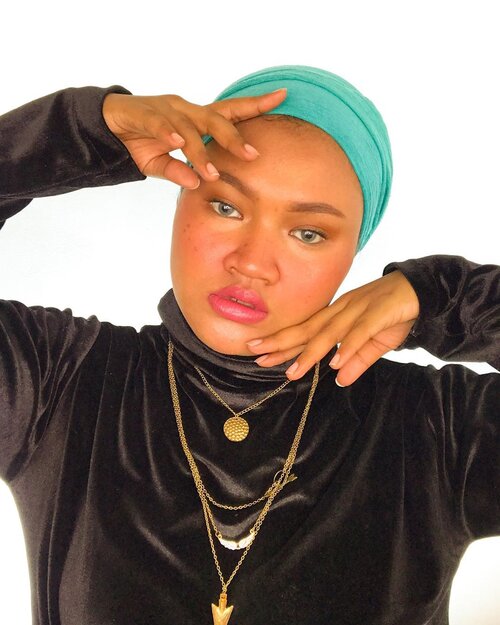 #shotoniphone
and a little touch with Lightroom 😍 .A little throwback.. dulu, aku bilang sama diri aku sendiri "GAK BAKAL PERNAH PAKAI PRODUK APPLE " dan setelah 1 tahun terakhir pakai produk mereka aku cuma bisa "mm okey 😌" jangan bilang gak akan sebelum nyoba guys 🙃 wkwkwk btw ini aku foto pakai kamera depan + proper lighting ☺️ kasih tambah sedikit editan dì Lightroom and wooooww! 😍 menurut kalian gimana?
#dirumahaja
#lightroom
#shotoniphone7plus
#clozetteid
+ View more details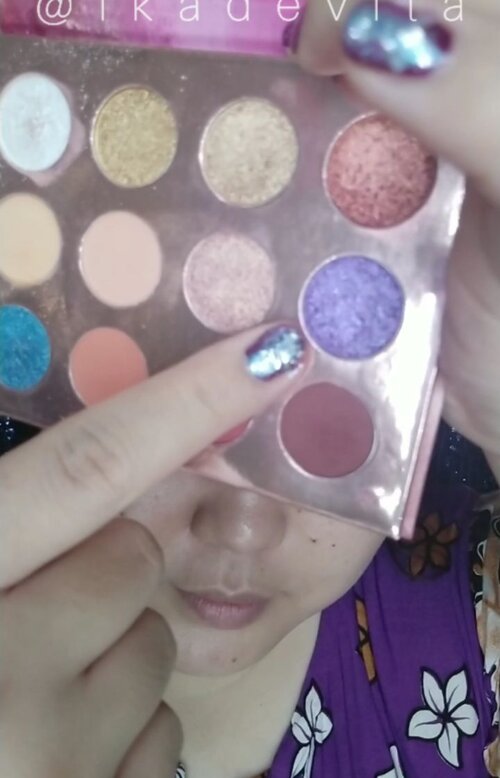 Good morning selamat pagi 😁 .
Make up ini terinspirasi dari kukuku wkwkwkw.
.
.
Product details:
@mobcosmetic Pro Brow Sculptor "Charcoal"
@focallurebeautyid WONDER Eyeshadow Palette
@oriflame Giordani Gold Youthful Radiance Elixir Primer
@ltpro_official Smooth Corrector Cream Foundation "Yellow Orange"
@urbandecaycosmetics Naked Skin Shapeshifter "Ligt Medium Shift"
@byscosmetics Fantasy Lash
@byscosmetics_id Creme Blush Palette "Petal Pathway"
BYS Translucent Loose Powder "Light"
@wardahbeauty Blush On "seri C"
@id.oriflame The One Lip Sensation Matte Mousse "Soft Mulberry"
The One Eyeliner Stylo Black
Colourbox Eye Pencil
@latulipecosmetiques_ Glow Lip Topper
.
.
.
.
#beautyrangers
#clozetteid
#clozetteco
#beautycrush
#getitbeauty
#뷰티스타그램 #뷰티
#beautygoersid
#makeup
#beauty
#instamakeup
#인스타메이크업 #인스타뷰티 #메이크업
#makeupvideo
#makeuplover
#💋 #👄
#makeuptutorial
#💄 #메이크업그램 #메이크업스타그램 #👁 #👀
#rangerratjun
#focallurebeautyid
+ View more details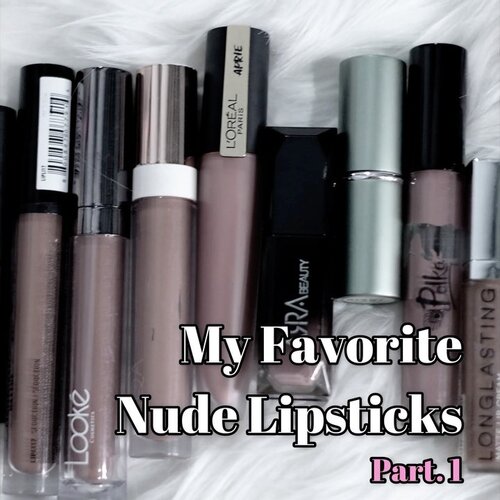 Beberapa koleksi Nude Lipsticks paporit akuh 💋
-
1. Wardah Exclusive Lipstick shade Light Rose. Lipstik ini fenomenal pada zamannya (zaman aku kuliah berapa belas tahun yang lalu tepatnya wkwkwk). Warnanya cakeubb banget! Harga terjangkau dan teksturnya moost jadi nggak bikin kering bibir.
2. ARRA Beauty Lip Matte shade Maya. Tekstur lip matte ternyaman so far ada di ARRA. Ada klaim anti aging-nya, enak banget dipakai harian dan kemasannya mungil. Aku jamin nggak bikin bibir kering sama sekali!
3. L'OREAL Rouge Signature Matte Color Ink no.124 I Embrace. Lip matte rasa Lip Tint teringan sejagat raya
#lol
lebay. Banyak yang senang sama stain effect-nya, kalau aku sayangnya nggak pernah suka sama lipen yang nge-stain :( 4. BLP Beauty Lip Coat shade Butter Fudge. Ini kemasan lamanya ya gaess~ sudah discontinued, tapi aku masih simpan karena sayang banget buka yang baru 🙈 Si Butter Fudge ini warna Nude terdabest buat aku! Bibir berasa auto cakeub banget pakai ini. Dipakai lama lumayan bikin bibir kering tapi dia menang karena bisa menutupi garis bibir yang kehitaman.
5. ESQA Matte Lip Liquid shade Coral Tease. Gara2 shade ini aku hampir koleksi semua Matte Lip ESQA. Nggak tahan aku, warnanya cakeub2 🥺 Tekstur creamy-nya aku suka selai walau nggak transferproof tapi bisa menutupi garis bibir kehitaman. 💄 Urutan tekstur ternyaman di bibir: ARRA, L'OREAL, ESQA, Wardah, BLP.
-
💄 Urutan daya tahan & coverage terbaik: BLP, ESQA, L'OREAL, Wardah, ARRA.
-
💄 Urutan harga terendah-tertinggi: Wardah, BLP, L'OREAL, ARRA, ESQA (harga bisa beda2 tergantung diskonan)
-
Kalian udah pakai yang mana ajaaah? Share dong Nude Lipstick fav kalian 💋
-
🎶 Music by
www.Bensound.com
-
@tampilcantik
#makeupvideo
#videomakeup
#reviewlipstick
#nudelipatick
#makeupindo
#beautybloggerindonesia
#makeupaddict
#clozetteid
#beauty
+ View more details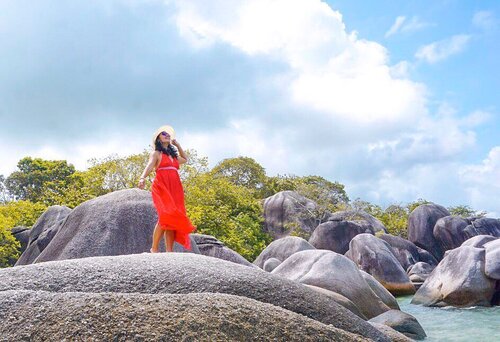 Have you missed the beach already? It would be a lie if I said this
#covid
doesn't affect my mentality. Sometimes I get overwhelmed by the news and media, not to mention the rage rambling here and there..So, a few while ago I decided to step back. During
#StayAtHome
I am finding solace in my family, getting the calmness in their presence..I choose to be happy just like in this picture taken last February. Looking at it, my hearts skips a little, how we never know that things can change drastically..I choose to limit what I read and focus only to things I can control like my feelings, how I respond to everything else outside and be in the presence. That way, I am more relax and my mind doesn't wander around thus I can be more productive..Sending lots of love to all of you, just in case you need it... We all are in this one, let's we pray there'll be light at the end of this tunnel. 🙏🏼.📸 : @virustraveling
+ View more details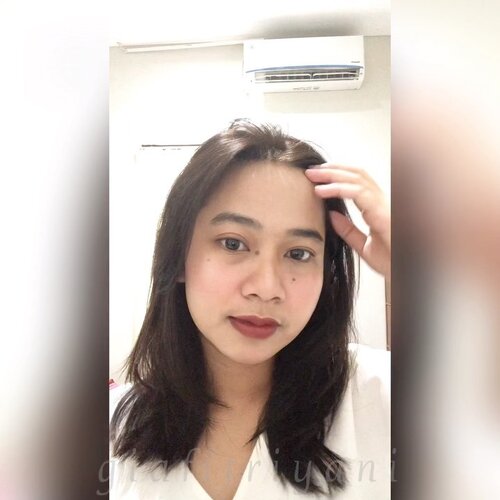 biarpun
#dirumahaja
tapi harus tetep dandan kalo aku, biar cantik! pake lipcream warna bold juga nggak apa-apa, walaupun yang liat cuma diri sendiri🙃 kali ini aku kolaborasi sama @anysa.isyawari , yang mau tau make up look dia pas
#dirumahaja
gimana. langsung liat ke ignya aja ya ✌🏻.products details:❣️ vaseline lip therapy - cocoa butter❣️ lakme 9 to 5 primer+matte cushion fondation - light sand❣️NYX powder puff lippie❣️mizzu coffe break lipcream - latte❣️mizzu waterproof brow tint❣️make over nudes palette ❣️make over riche glow face highlighter❣️maybelline sensational liquid matte - made easy❣️hugo boss ma vie pour femme.
#indonesiabeautyblogger
#clozetteid
#dirumahaja

+ View more details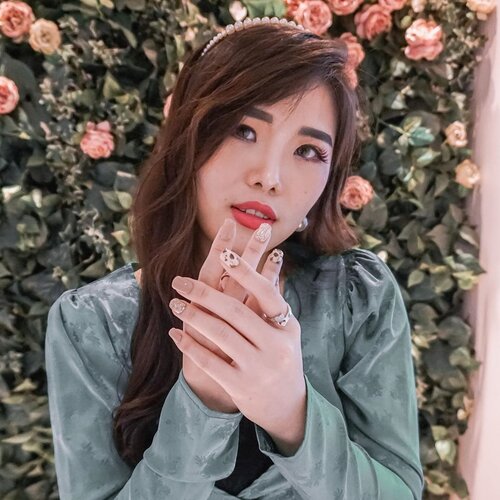 Therapeutic activity to do at home by doing your own manicure with @dashingdiva_official 's tools. This MAGIC PRESS ON GEL NAILS can transform your nails in less than 10 minutes!
💕 30 tips comes in 12 sizes.
💕 easily applied.
💕 stay for around 5 days.
💕 light-weight.
Feeling like it? You can find it easily at @littlegangnamid @littlemyeongdongshop for more affordable prices. Follow the super easy tutorial on my IG story or head to my full review on the blog. Link is on bio 😉.
.
.
Have I told you that this brand is sooo hyped in Korea? ☺️.
#manicure
#beautyreview
#stayhome
#collaboratewithcflo
#ClozetteID

+ View more details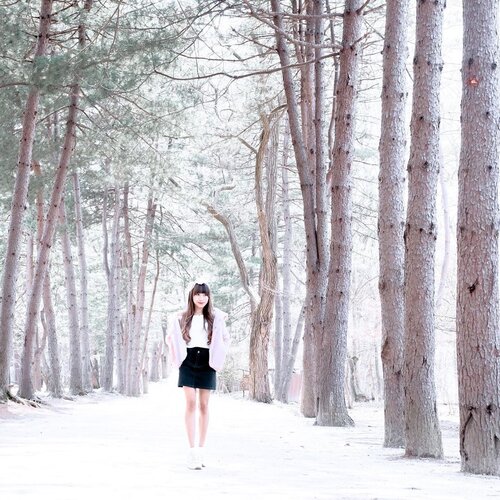 + View more details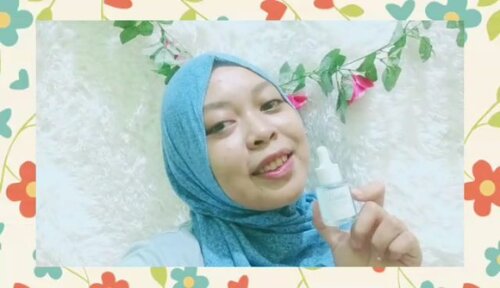 Morning love!💕I'm gonna tell you my experience of using Lovila Glow Booster Serum after a few days. But a little flash back, I'm so touched with this local brand, because I know how the founder started to build this beauty brand. So inspiring!So after a few days using @lovilabeauty my skin feels more hydrated than before which that time my skin looks dry & dull🌻Well~ I'm really enthusiast & happy knowing that Lovila has a sweet packaging with clear glass bottles contains of light blue serum with a pipette applicator that keeps the serum always sterile✨Honestly, 😍🌼 Packaging is pretty!!!🌼 Lovila is good for sensitive skin🌼 Watee based & easily absorbed 🌼 Brighten, nourish, & maintain healthy skin🌼 Calming the acne irritation & redness🌼 Hydrates & moisturizes soft skin 😔Important! Becareful when you put this product, because the packaging is made of glass bottles that are vulnerable to breaking.Ingredient: Cica, licorice, butylene glycol, glycerin, sodium hyaluronate & niacinimide. 💸 IDR 125kWish you enjoy the video, girls! 😍Btw don't forget to join my
#Giveaway
in another post of @laksmipaopao
#glowisourglow
#Love
#likee
#lovilabeauty
#like
#tiktok
#bhsxlovilabeauty
#ClozetteID
#beautyhacks
#covid_19
#dirumahaja
#lfl
#selca
#likeforlikes
#l4l
#l4likes
#skincareroutine
#stayhome
#happy
#art
#instagood
#beautiful
#photooftheday
#cute
#beautybloggers
#beautybloggersoggerindonesia

+ View more details

loading ...
Back To Top