loading...
Search
18,177 RESULTS FOR LIKE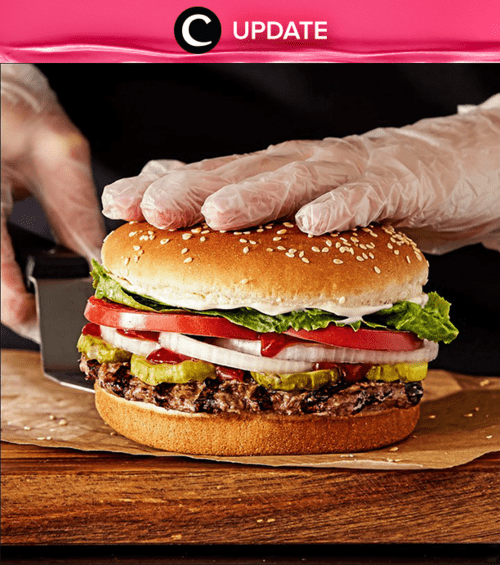 Eat like queens and kings this weekend, and get your Saturday menu from Burger Kings to enjoy special menu with even more special prices! Go get yours now, before the deals end. Lihat info lengkapnya pada bagian Premium Section aplikasi Clozette. Bagi yang belum memiliki Clozette App, kamu bisa download di sini
https://go.onelink.me/app/clozetteupdates
. Jangan lewatkan info seputar acara dan promo dari brand/store lainnya di Updates section.

+ View more details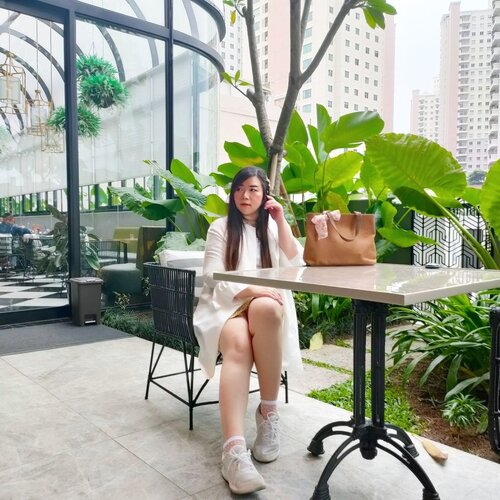 Got some questions about my bag in previous photo, it's my mom's (she gave me a lot of her old bags, all them are branded but not all of them are in good condition 😂. But she actually store them well already i guess she just used them not-so-gently 😂) and when i saw the design i thought it was a Bonia (which is probably her fave brand and the one i always associated her with as she has a LOT of Bonia bags, but apparently she used a lot more variety of brands wheb she was younger) but recently when i checked inside... It's Vintage Balenciaga wth 😳😳😳.
Now i feel bad for storing it the way i did (i shove everything together, all my branded bags with my pasar malam/shopee bags 🤣 that's why i feel like there is no point in buying super expensive bags anymore because i seem to care as much for the branded ones as the super cheap ones - which is not very much 🤣🤣🤣) and i think i should bring it for repaid because boy, she had it rought. Melting leather works, ballpoint stains all over the fabric..
Anyway, swipe to see my partner in crimes who helped took all these nice pics!
PS : 📍@tobysestateid Pakuwon Mall (which is very hard to find lol, but totally worth the hassle) as i still got questions about the location although i tagged them in my pics 😐.
#ootd
#ootdid
#clozetteid
#sbybeautyblogger
#BeauteFemmeCommunity
#notasize0
#personalstyle
#surabaya
#effyourbeautystandards
+ View more details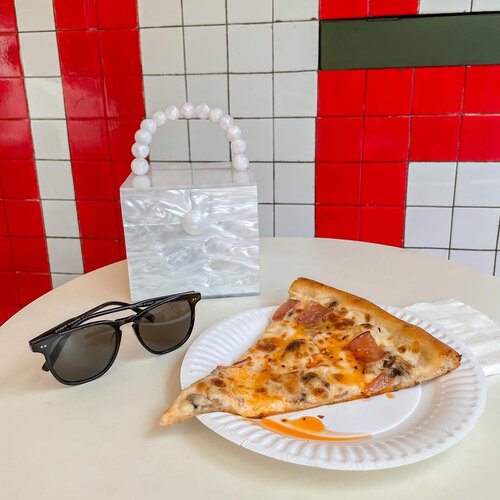 + View more details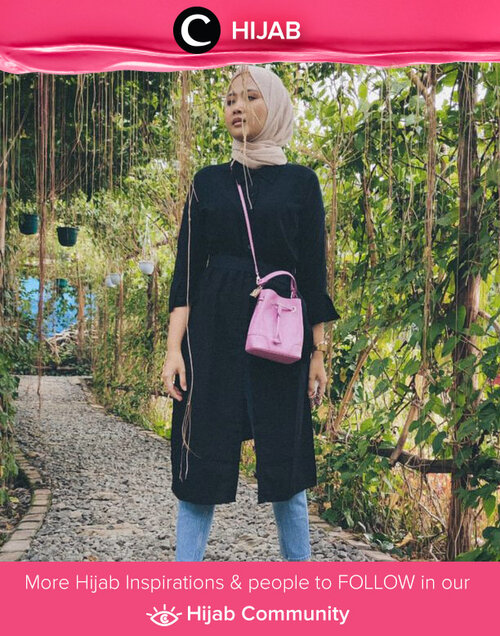 Don't forget to add a pop-up color for your neutral outfit like Clozetter @disyaicha. Simak inspirasi gaya Hijab dari para Clozetters hari ini di Hijab Community. Yuk, share juga gaya hijab andalan kamu.

+ View more details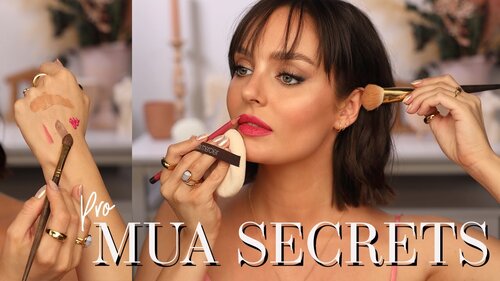 Do Your Makeup Like A PRO! The Secret Tips, Tricks & Hacks You Didn't Know - YouTube

+ View more details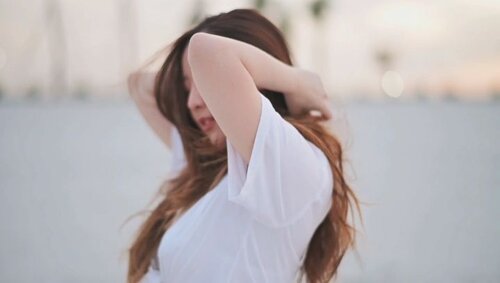 + View more details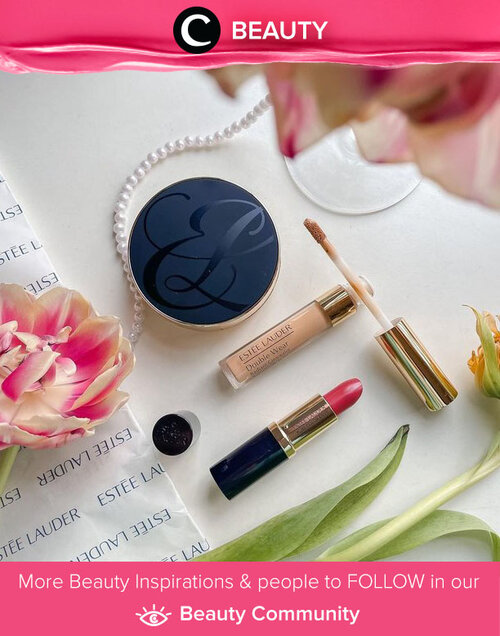 Nothing works like mood booster like makeup does. Image shared by Clozette Ambassador @steviiewong. Simak Beauty Update ala clozetters lainnya hari ini di Beauty Community. Yuk, share produk favorit dan makeup look kamu bersama Clozette.

+ View more details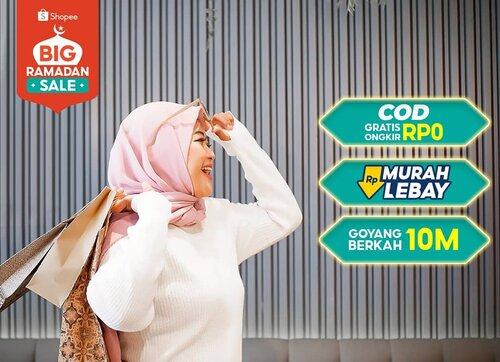 📢 GIVEAWAY ALERT 📢 - baca caption sampai habis ya!⠀⠀Ramadan tiba, Ramadan tiba!! Ga terasa kita udah memasuki bulan suci Ramadan, pasti udah pada nyicil keperluan Lebaran, kaan? Jangan lupa belanjanya di @shopee_id aja! Karena ada COD Gratis Ongkir RP0, Goyang Berkah 10M, dan promo Murah Lebay selama Big Ramadan Sale dari 7 April - 5 Mei 2021!! Kesempatan untuk check out produk-produk yang Murahnya LEBAAAYY, cek di LINK BIO aku yaaa! 🧡🧡 ⠀⠀Untuk menyambut Lebaran, Shopee bagi-bagi iPhone 12 & Samsung S20! caranya gampang banget: ⠀⠀1. Follow instagram @shopee_id dan @akunovitania⠀2. Like postingan ini⠀3. Comment sebanyak-banyaknya hadiah pilihan kamu dan sebutkan promo yang ada di Shopee! ⠀⠀Cuss buruan, ikutan giveawaynya & belanja sebanyak-banyaknyaaaa! 🤗⠀⠀⠀
#ShopeeBigRamadanSale
#ShopeeBigRamadanSaleID
+ View more details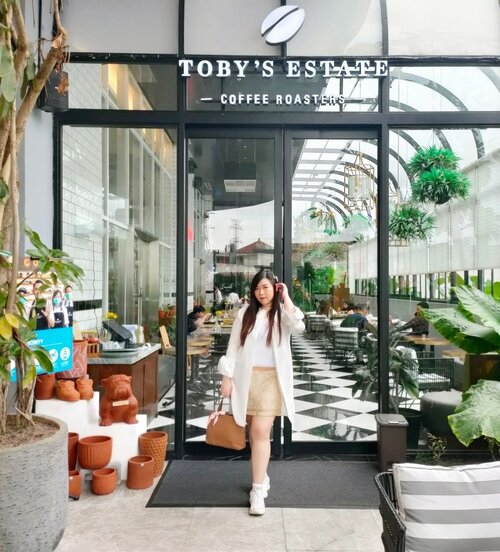 You must notice that i post a lot of OOTDs lately, and that means a few things.
1. I go out more (mostly for work, i still very rarely go out to jalan-jalan okay 😅).
2. Life is slowly but surely getting back to its normal, hectic pace.
3. As i am getting more and more busy with stuffs that requires me to go out and be more active, i have less time to do things like creative makeup looks and non-sponsored reviews (because i take my reviews seriously and it takes a real effort to make one as i dislike doing a half-hearted ones) so i slot a lot more OOTDs when i'm too tired/don't have time time to prepare my contents.
Everything is bittersweet for me, but i always remember people saying that once we're fully back to normal, there will be times when we actually miss that strange strange time when we're all in quarantine. It was hard to believe but i am starting to understand too!
#ootd
#ootdid
#clozetteid
#sbybeautyblogger
#BeauteFemmeCommunity
#notasize0
#personalstyle
#surabaya
#effyourbeautystandards
+ View more details

loading ...
Back To Top