loading...
Search
18,304 RESULTS FOR LIKES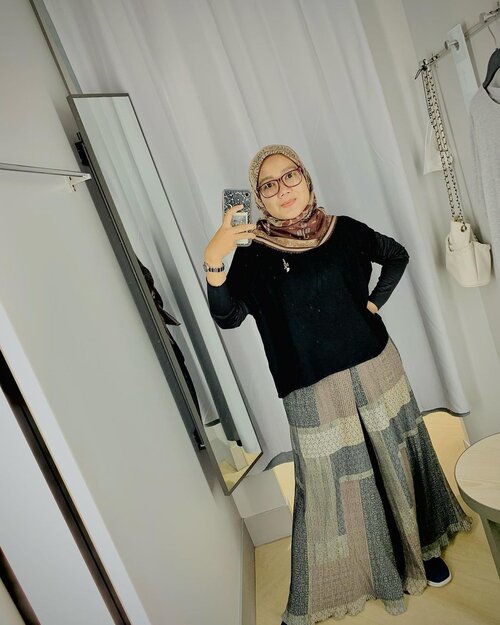 + View more details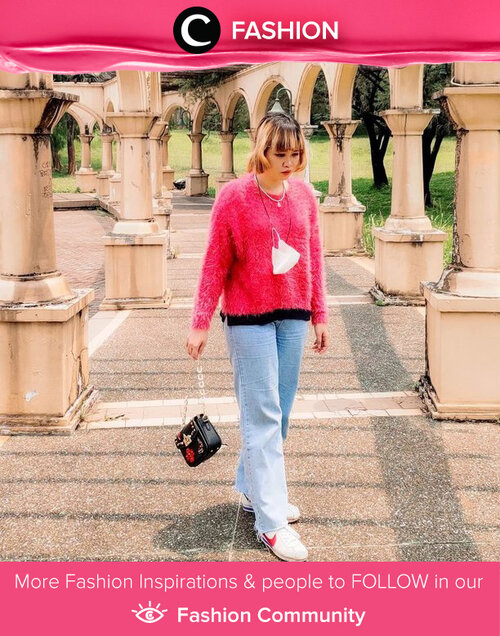 It's Sunday! Time to wear something bright, like Clozetter @mndalicious with her red pullover. Simak Fashion Update ala clozetters lainnya hari ini di Fashion Community. Yuk, share outfit favorit kamu bersama Clozette.

+ View more details
#Repost
from Clozetter @desiinata.
Dulu olahraga hal yang membosankan karna mood tapi saat ini menjadi lifestyle walaupun blm serius tapi akan dicoba lebih serius menjadi kebutuhan penting untuk kehidupan yang akan datang agar lebih sehat, bugar dan tajir jasmani dan rohani 😄
.
Biar ga mood saat olahraga, aku coba pakai outft kece biar jadi semangat terus salah satunya dari @tulip_underwear Sunny Sport Bra , nyaman digunakan dan harga terjangkau sekitar 175k dan di potong diskon jadi lebih murah lagi 😄 tetap lah aku cari berkualitas dengan harga sesuai kantong dan nyaman 💕 ,
pada slide 4 paddin bra dapat di adjust dg bahan material dari Nylon 80% , 11% polyester, 9% Elastane sehingga flexible digunakan dan daya serap keringat cukup baik , kalau aku suka dengan sport bra seperti ini dan tanpa bikin sesak didadaku✔️😄 .
.
Yang aku gunakan ini sudah tersedia di @tulip_underwear di Offline dan Online di Toped,Shopee dll.
.
Bdw kalian lagi hoby olahraga apa ini ??
share donk
.
.
#like4likes
#clozetteid
#yesstyleinfluencers
#yesstyleindonesia
#lfl
#l4l
#ootd
#photography
#yesstyleinfluencer
#selfie
#셀스타그램 #강남 #일상 #소통
#일상스타그램 #소통스타그램 #좋아요
#좋반 #선팔 #얼스타그램 #셀카 #셀피
#좋아요반사
#likeforlikes
#likeforlike
#likeforfollow
+ View more details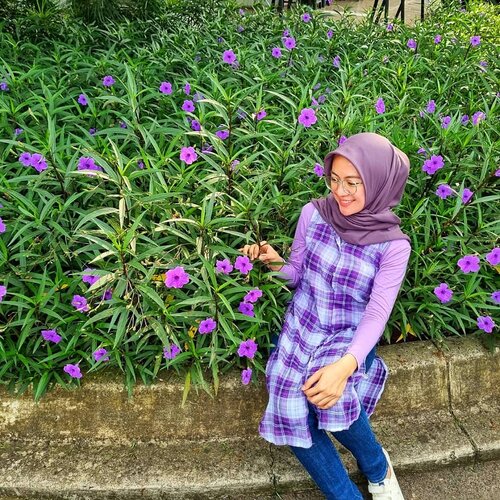 #Repost
from Clozetter @gitanunuka.
Like they said, life is so purple 💜
.
.
Purple atau dikenal dalam bahasa Indonesia warna ungu atau violet. Memiliki arti kelembutan.
#smartmumsid
#clozetteid
+ View more details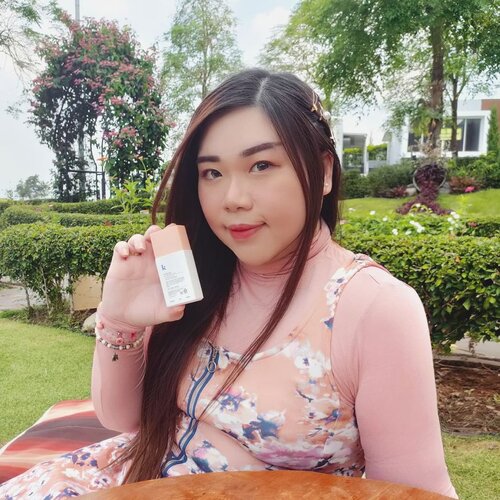 #Repost
from Clozetter @Mgirl83.
Sunscreen that works as a tone up cream at the same time - a product for people who wants to cut their getting ready process : @keenoniks Rosy Tone-Up Sunmilk !
I'm sure most of you are like me, on a day to day basic you cannot be bothered with layer upon layer of skincare and makeup products, that's why i love dual or even triple functioning products like this Rose Tone-Up Sunmilk that triples as a sunscreen, tone up cream (it brightens up my skin and makes my skin tone more even) and makeup primer (it gives a smooth appearance and feeling on the skin, making makeup application smoother and the result more flawless).
It has a runny but at the same time kinda thick texture (milky, like its name), it's the type that is a little bit sticky when you first apply it so you need to work a bit to smooth it out, but leaves your skin velvety smooth without leaving any stickiness nor greasiness behind. It definitely feels light and comfortable on the skin, but personally i do find it makes my skin quite oily after a few hours so i wouldn't rely on it for oil control ofc
The color of this sunmilk is milky-peachy, this type of shade in a sun protection products makes it more natural looking on the skin as it leaves no white cast nor making your skin looks ashy.
I agree with most of the claims they stated except the "offering a the benefits of a light-to-medium foundation because although it is tinted and slightly thicker, i don't think it has enough coverage to even compare to tinted moisturizer, let alone foundation (of any level of coverage 😅). You shouldn't put this on and expect to look like you have any base makeup on, but if you don't have a lot of blemishes, you can wear it and go as it makes your skin brighter and smoother for sure.
Anyway, you can grab yours at my Charis Shop (Mgirl83) for a special price or type
https://bit.ly/RosySunmilkMindy83
To directly go to the product's page 😉.
@hicharis_official @charis_celeb
@charis_indonesia
#charisceleb
#charis
#hicharis
#reviewwithMindy
#beautefemmecommunity
#koreancosmetics
#clozetteid
#sbybeautyblogger
#keenoniks
#keenoniksrosytoneupsunmilk
#sunmilk
#skincare
#sunscreen
+ View more details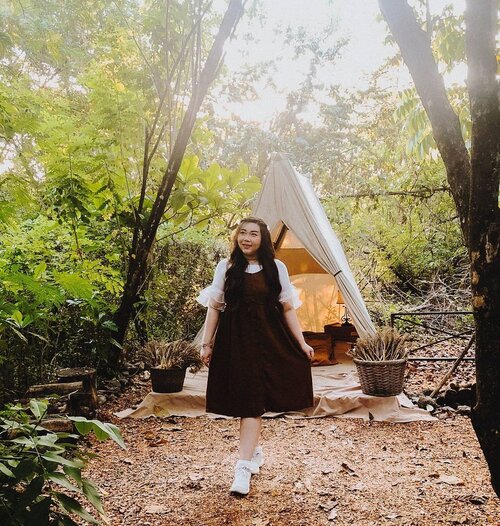 + View more details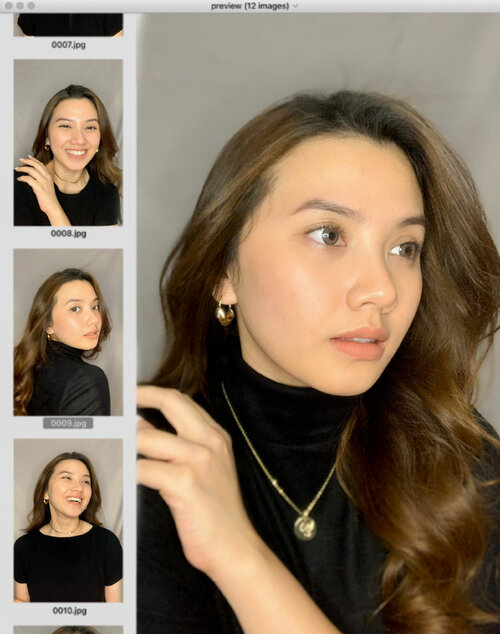 Think like a lady, act like a boss✨
+ View more details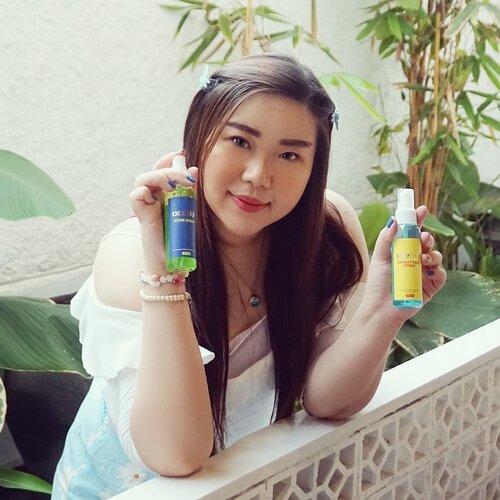 #Repost
from Clozetter @Mgirl83.
Serum spray? YES to that!
Jujur waktu awal denger konsep serum spray aku lumayan skeptical, i meann.. kalau toner oke lah ya, tapi serum? Tapi meskipun skeptical aku tetep pengen cobain sih hehe dan akhirnya keturutan nyobain. Serum spray pertama yang aku coba ini adalah kolaborasi dari @skinaceskin dengan @luellaartistry yang terdiri dari 2 macem : Acne Spray dan Bright Face Spray.
Aku udah cobain ke2 serum spray ini selama 2 minggu lebih and i like! Praktis banget (tinggal di semprot and done!) dan ternyata ngga kalah melembapkan dibandingkan serum pada umumnya.
*Ace Skin Acne Spray : berfungsi untuk melembapkan dan menyegarkan wajah, dengan kandungan Salicylic Acid yang bisa membantu menyamarkan noda hitam akibat jerawat.
Aku sempat takut Acne Spray ini drying (karena produk buat acne yang pernah aku coba banyak yang agak drying) tapi on the contrary, Acne Spray nya ini malah hydrating banget dan bikin kulit aku agak greasy.
Aku sempet baca ada yang bilang serumnya ini bantu mengeringkan jerawat, kebetulan pas aku ada jerawat langsung aku cobain semprot secara intensive di area tersebut dan beneran donk bikin jerawat cepat matang dan sembuh!
Satu hal yang aku kurang suka dengan Acne Spray nya ini adalah spray nya yang kenceng dan harsh gitu, aku ga tau ini emang di design kayak gitu atau spray aku yang faulty (karena design botol ke2 serumnya persis sama kan) apa gimana tapi ini jadi bikin susah makenya karena dia kayak nyiram gitu 🤣 jadi terlalu basah dan becek banget di kulit) , tapi selain itu aku suka sih sama produknya!
*Ace Bright Face Spray : berfungsi melembapkan dan menyegarkan juga dengan kandungan Niacinamide yang bisa membantu mencerahkan kulit wajah.
Untuk Bright Face Spray ini wanginya kayak permen, manis banget dan spray nya halus (fine mist gjtu) jadi nyaman di pakai dan ga bikin terlalu becek. Dia juga hydrating tapi engga se greasy yang Acne Spray (mungkin karena pengaruh spray nya yang mulus juga jadi disposal nya pas).
Overall i like them, buat yg males skincare-an cobain deh!
#reviewwithMindy
#skincarereview
#SbyBeautyBlogger
#BeauteFemmeCommunity
#clozetteid
#aceskinxluellaartistry
#aceskin
#serumspray
#aceskinserumspray
+ View more details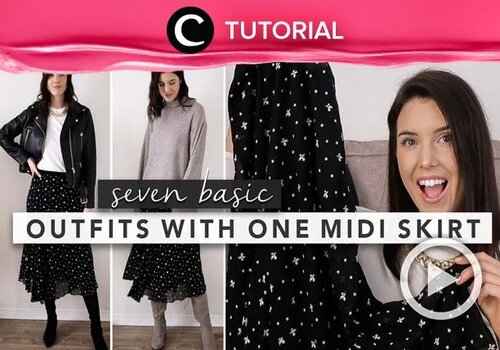 Style your midi skirt like a pro! Steal the tips here:
https://bit.ly/3mpZnjG
. Video ini di-share kembali oleh Clozetter @juliahadi. Lihat juga tutorial lainnya di Tutorial Section.

+ View more details

loading ...
Back To Top