loading...
Search
233 RESULTS FOR LINKINBIO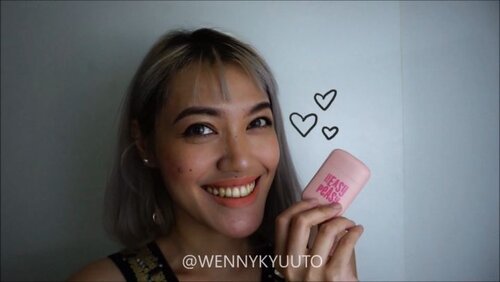 Selamat hari Kartini! BTW siapa disini yang malas cuci make up brush???
.
.
🙋🏽‍♀️ akuuu! 🤣
.
.
Akhir2 ini aslii banyak gak sempetnya.. Makanya kalau harus make up maunya yg cepet aja deh. Mulai switch bbrp essential
#makeup
product ke yg model krim, aplikasiinnya tgl pake jari.. trs sejak 1 tahun belakangan ini suka banget sama blush on yg teksturnya cream/mousse krn hasilnya jd natural bangettt..
.
Pas liat2 @hicharis_official kok mataku naksir sama blush on model stick yg packagingnya super gemasss dari @easypeasy_cosmetics 😍 Pilihan warnanya ada 7 mulai dr muda sampai bold, dari pinky2 yg cucok buat cool skin tone sampai brownie2 buat warm skin tone. Aku pilih merah donk (sweet red pepper) krn setelah bolak balik cobain 50 shades of peach ternyata yg paling keliatan natural di aku tuh merah ❤
.
.
Pas dateng yaampunn emang segemas itu ya.. isinya jg lumayan banyak dan pakenya as simple as 1 2 3. Tgl di dab2/swipe, trs blend pakai tangan atau sponge (aku pakai tangan), hasilnya natural bangettttttt.. gak mungkin jatohnya tll medok, tp tetap bs di build up. To make it short this is what I like and dislike about this
#blusher
stick:
.
.
Pros:
+Available in 7 different shades
+Supah cute and travel friendly packaging
+Easy to use
+Buildable
+Super easy to blend
+Looks natural, can never goes wrong
+Matte finish
+Affordable
.
Cons:
-Nothing comes into mind so far
.
.
Kalo temen2 yg juga mau tetep keliatan fresh tanpa ribet, cobain deh
#easypeasy
#Coloring
Stick, mumpung lagi diskon 40rban kalau belinya lewat link @charis_celeb
https://hicharis.net/wennykyuuto/M2h
(or simply click the
#linkinbio
)
.
.
.
#CHARIS
#hicharis
#charisceleb
#ClozetteID
#clozetteambassador
#makeupaddict
#makeupjunkie
#beautyclip
#makeupreview
#makeupclip
#minireview
#kbeauty
#koreanmakeup
#koreanbeauty
#kbeauty
#bblogger
#bvlogger
#beautyblogger
#makeupvideo
#beautyaddict
#beautygram
#makeupmafia
#beautycommunity
+ View more details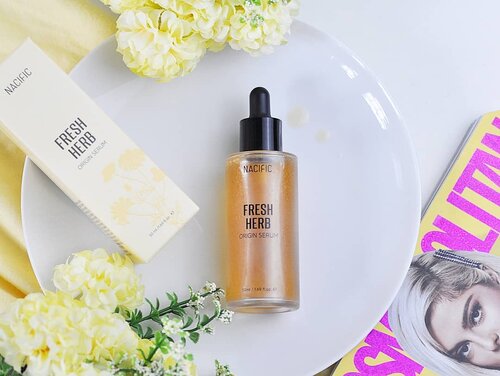 Have you tried this serum?
.
Nowadays my skin got waay more sensitive from a never ending sleep deprivation and got angry pimples here and there 😭
.
I once had similar experience, every skincare products that used to be just fine on me suddenly broke me out.. and @nacific_official
#FreshHerbOriginSerum
(with the old packaging) has been a savior to my skin, it balanced out my skin moisture and healed it, when I finished the bottle I was finally able to try new beauty products again (I lived in NL back then so it wasn't easy to get it)..
.
And now it happened again, so when I saw this serum with better formulation on
#CHARIS
I was so thrilled! The first time I use it again I didn't experience any prickling sensation, my dry and dehydrated skin got hydrated instantly after using this serum -before putting on anything else (swipe ➡️ to see the boosted moisture level).
.
Thank God, as expected after I use it religiously for 9 days my skin got calmer, the pores shrank, the overall texture got better (swipe ➡️ to see the difference), still need some sleep to stop this new unwanted guests though 🥴
.
And here's my thoughts about
#nacificfreshherboriginserum
:
+ Shrinks my pores
+ Doesn't break me out or irritate my skin
+ Feels light on my skin
+ Absorbs pretty fast and doesn't leave greasy film
+ Makes the skin looks healthier and glowy (after application)
+ Helps diminishing my acne scars
+ Hydrating
+ Balances out my dry and dehydrated skin
+ Super cheap comparing to other serum I've tried
+ Soothes the angry pimples
+ Improves overall skin texture
.
Con(s):
- Some ingredients possibly irritating and causing breakouts to some people, so pls do patch test ❤
.
You might gonna love
#Nacific
Fresh Herb Origin
#Serum
if you have dry skin and the good news is you can get special price if you buy at @hicharis_official through my @charis_celeb link:
https://hicharis.net/wennykyuuto/LYk
(or simply click the
#linkinbio
) 😘
.
.
#hicharis
#ClozetteID
#clozetteambassador
#skincare
#skincareaddict
#skincarejunkie
#beautyclip
#skincarereview
#minireview
#kbeauty
#kbeauty
#koreanskincare
#koreanbeauty
#bblogger
#bvlogger
#beautyblogger
#charisceleb
#flatlays
#whywhiteworks
+ View more details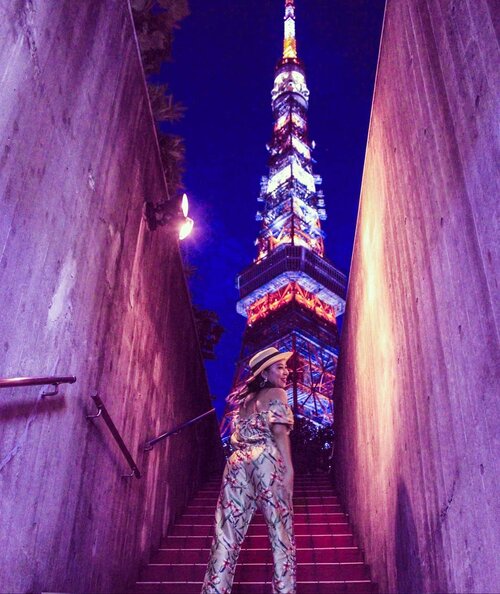 + View more details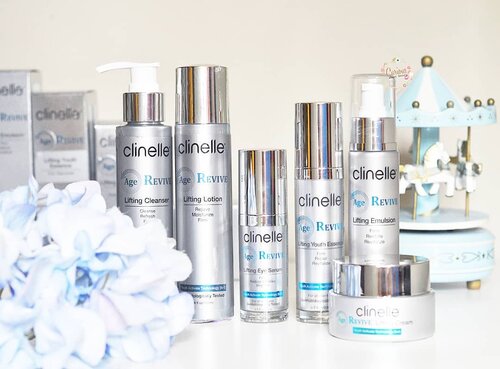 My current anti aging skin care set: @clinelleid
#AgeRevive
.
Seneng bangettt dapet full size set dari @clozetteid dan @clinelleid ❤❤
.
Melanjutkan review sebelumnya, aku suka banget sama rangkaian Age Revive dari @clinelleid yang meningkatkan kadar kelembaban kulitku dan bikin make up jadi nempel plus mulus sejak hari pertama pemakaian 😍
.
Aku juga suka banget sama teksturnya produknya yang ringan dan cepat menyerap tapi berasa banget moisturizing (swipe foto kedua ➡️)
.
Kalau temen2 belum baca postinganku sebelumnya, pasti udah tau dong kalau setelah 2 minggu menggunakan rangkaian anti aging skin care ini kondisi kulitku keseluruhan membaik, terutama kadar kelembaban yang naiknya sampai 2x lipat! (swipe foto ketiga ➡️➡️)
.
Dari 7 produk dalam rangkaian ini, step terakhirnya bisa pilih Emulsion (untuk kulit berminyak) atau Cream (untuk kulit kering. Aku sendiri prefer cream karena kulitku kering.. dan produk favoritku adalah eye serum! karena mataku lumayan pemilih ya dan sedikit banget produk yang bener-bener cocok di aku tanpa rasa perih atau nimbulin milia.
.
Dari pemakaian
#ClinelleAgeRevive
selama 2 minggu perubahan yang visible sih pori2 jd mengecil (swipe foto keempat ➡️➡️➡️ untuk
#beforeafter
pic), kesimpulan aku:
Pro(s):
+ Absorbs very quickly, less than a minute
+ Hydrating & moisturizing
+ Improving overall skin condition
+ Travel friendly packaging
+ Easy to find (available at Guardians)
.
Con(s):- Contains sensitizing and comedogenic ingredients
.
Untuk lebih lengkapnya bisa baca postingan blog terbaruku
#linkinbio
, or simply liat highlighted IGS ku tentang @clinelleid 😘
.
Thanks heaps to @clinelleid dan @clozetteid ❤❤❤
.
.
#MyBeautifulHealthyAge
#ClinelleAgeRevivexClozetteID
#ClozetteID
#clozetteambassador
#whywhiteworks
#minireview
#skincare
#skincarejunkie
#skincarehoarder
#skincareaddict
#skincarereview
#beautyblogger
#bblogger
#beautybloggerindonesia
#indonesianbeautyblogger
#asianbeautyblogger
#beautybloggerindo
#antiagingskincare
+ View more details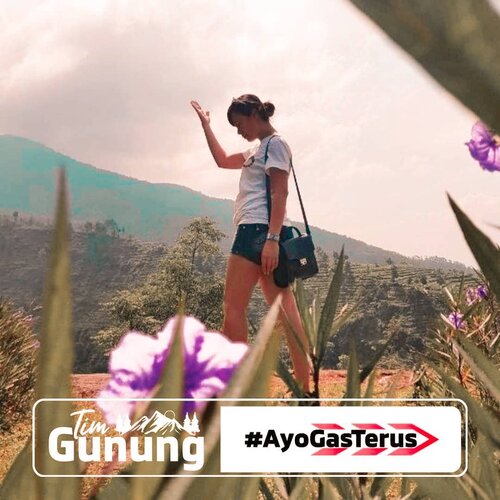 Kalau ditanya apa sih tempat yang bisa membuat kamu merasakan me time yang sesungguhnya, aku bakal jawab : "travelling ke gunung"Apalagi kalau bisa menggunakan mobil Mitsubishi Epander Cross yang terkenal dengan kenyamanannya even ketika melewati area yang menegangkan yesDan serunya lagi bakal ditemenin langsung sama @sumargodenny , Nah coba dong buibuk disini mana suaranya kalau kalian bakal pilih travelling ke gunung/pantai/rally/kota ?Ikutan juga yuk kompetisinya
#AyoGasTerus
bersama Mitsubishi Xpander Cross , more info cek aja di link berikut :
http://www.mitsubishixpander.com/
#linkinbio
#MitsubishiMotors
#AyoGasTerus
#XpanderCross
@mitsubishimotorsid @kumparancom

+ View more details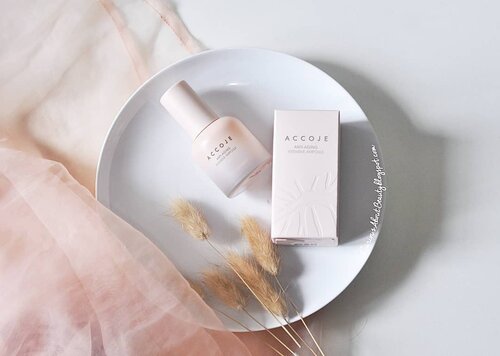 + View more details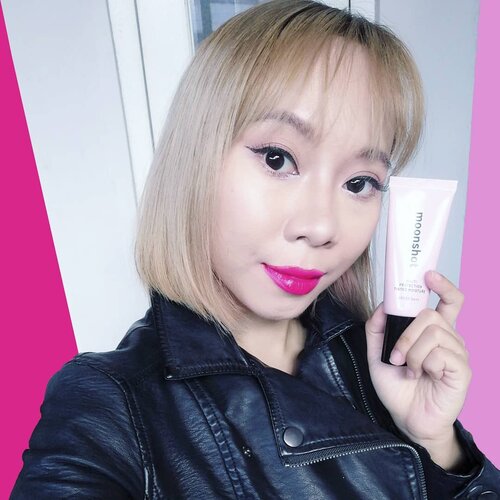 + View more details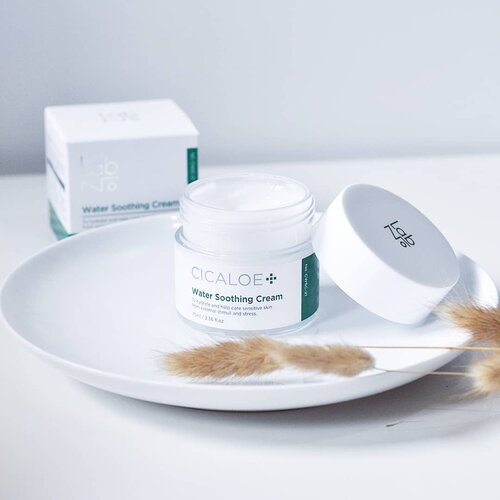 PERFECT MOISTURIZER FOR HUMID & WARM CLIMATE!
You know how hot the weather in Indonesia is nowadays, and when I kept using my thick AM moisturizing cream I used to love, my skin feels so greasy.
So I was really excited to try this @labno__official Cicaloe Water Soothing
#Cream
from @hicharis_official!
Texture: the fresh, light-gel texture is so lovely to wear daily, it absorbed quickly without any greasy layer.
Main ingredients are the main thing that caught my attention: Centella Asiatica (Cica) Extract and Aloe Barbadensis Leaf Juice as their 2nd and 3rd ingredients!
Cica is already well-known for its healing properties. With its abilities in reducing inflammation, speed-up the wound-healing process, increasing hydration level, and repairing skin's protective barrier with its antioxidant.
Aloe Vera is also a highly anti-inflammation ingredient. But because it also has enzymes, I can't use 'pure' aloe vera gel alone as a moisturizer.
This wonderful light gel moisturizer also contains glycerin, sodium hyaluronate, hyaluronic acid and ceramide.
Sadly, it also contains some irritating ingredients, such as: Orange peel oil, Bitter Orange oil, Lavender Oil & Eucaliptus Globulus Leaf Oil. So don't forget to patch test!
Performance: I've just tried it for a week, before I tried it, I have some bumps about to come out on my chin (thanks PMS!) but now it's gone! SWIPE TO SEE before-after ➡️ I got another bump in return though, but seems likely it won't turn into pimple.
And the other thing, my skin looks so dewy, but when I touch it (I know I should stop touching my face, but if I do my daughter will do it anyway lol) it's completely matte! ME LIKEY!
I'm still gonna try it for a bit longer to see how it really works on my sensitive skin. Will post the result on my blog for the further result, so stay tune!
In the meantime if you wanna try this fresh and light (and powerful!)
#Labno
#CicaloeWaterSoothingCream
, you can visit my @charis_celeb shop at:
https://hicharis.net/wennykyuuto/IfG
or click
#linkinbio
to get special price from IDR 365k to 318k.
#hicharis
#charisceleb
#charisshop
#ClozetteID
#clozetteambassador
#aestheticaccount
#minireview
#skincare
+ View more details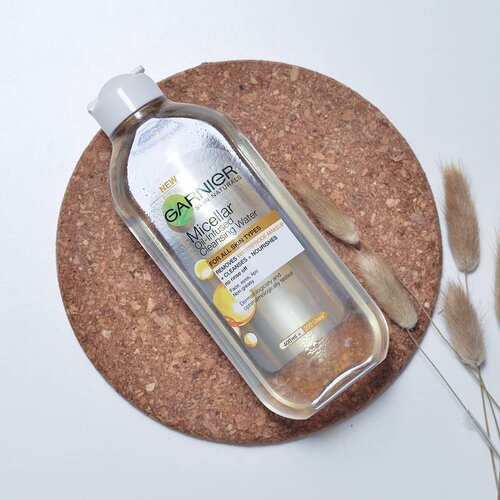 + View more details

loading ...
Back To Top