loading...
Search
10 RESULTS FOR LIQUOR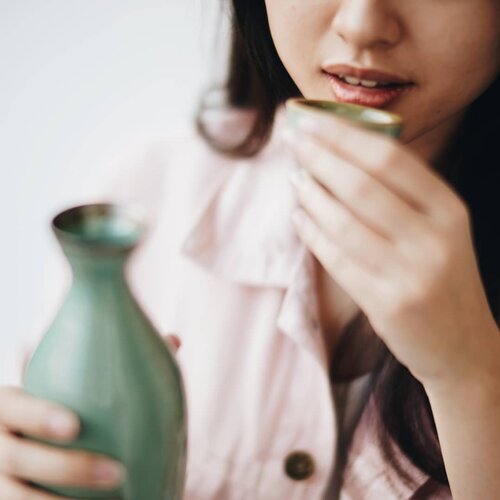 Oct 09, 2019Have a good lunch guys ! 💕Are you searching for Korean Traditional Porcelain ? If it's a yes then @dangozai is the answer !This is a set of traditional liquor bottles that 100% handmade. It has a natural style that can not be expressed by the mechanical method. Love it ! 😍 📸 : @pauluskevin
#korea
#kliving
#dokuri
#ktraditional
#koryoe
#celadon
#shopeemischick
#dangozai
+ View more details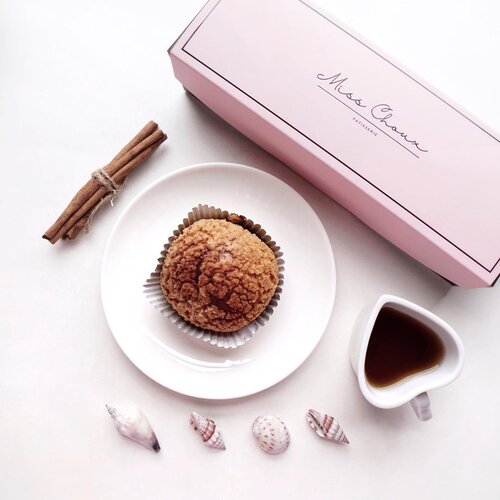 + View more details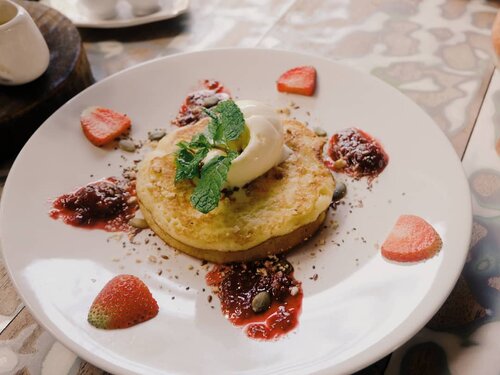 "Aku juga suka strawberry"
.
Back to high school, aku suka banget sama buah strawberry. Bahkan nama Friendster-ku mengandung si buah ini (dan tentu alay): stRaw'beaR'rie nHaa aRcHiie. Bisa dikatakan dari dulu emang aku suka strawberry dan boneka beruang. Nhaa merupakan nama panggilanku dan Archiie merupakan singkatan dari Archuleta karena dari dulu saya fans berat @davidarchie. 😂
.
12 tahun sudah berlalu. Aku masih suka strawberry, tapi kalau ada pilihan peach, mangga, atau kiwi, ya mungkin milih buah - buah itu. Hasratku untuk mengumpulkan boneka beruang udah hilang. Semua boneka sudah aku berikan pada keponakan.
.
Panggilan 'Na' mulai jarang aku dengar selain dari keluarga atau beberapa teman dekat. Aa' David? Still, cuma gak sampai segitulah.
.
Perbedaan besar yang kentara adalah perasaan. I was in love (madly) that time. Tahun lalu, aku patah hati kedua kalinya dengan orang yang sama. Aku sempat membencinya, mengutuk dia gak akan bahagia. Aku marah.
.
Lalu aku bertemu orang lain yg mengubah cara pandangku. Aku mulai lagi mencintai diriku sendiri. Memaafkan diriku dan dirinya. Aku belajar untuk gak takut pada hubungan serius.
.
Tahun ini, banyak hal yg terjadi hingga energiku benar - benar terkuras. Tapi aku bersyukur bahwa semuanya datang saat ini ketika aku mulai mengerti aku harus dan sudah berubah.
.
Aku berpikir, apa mungkin saat itu aku menyukai strawberry karena dia juga menyukai buah itu? Tapi apa pun itu, aku menemukan alasannya sekarang.
.
It gives you sweet and sour at the same time. Like our life. And it's perfect. ♥️
.
#vinadiaries
.
#pancake
#strawberrypancake
#dessert
#baligasm
#balifoodies
#nomnombali
#deliciousbali
#balilifestyle
#
#clozetteid
#eat
#foodphotooftheday
#food
#foodporn
#yummy
#chocolate
#liquor
#breakfast
#cafeinbali
#cafeindenpasar
#denpasar
+ View more details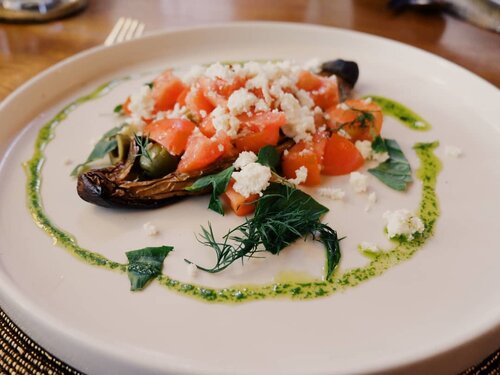 + View more details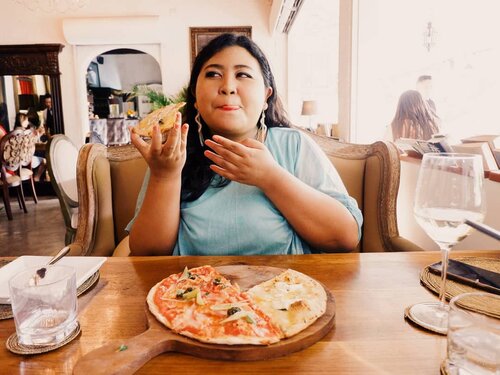 + View more details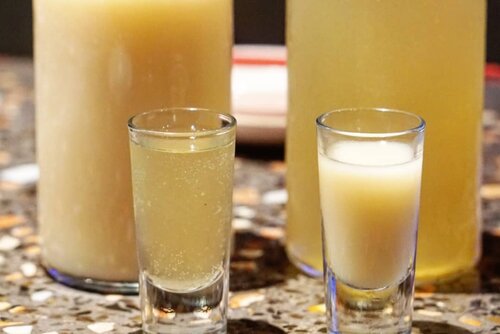 + View more details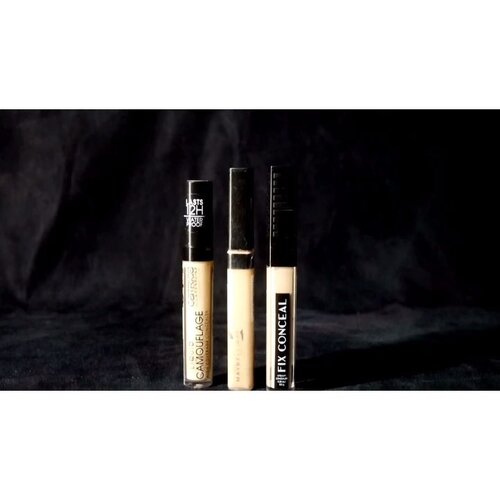 + View more details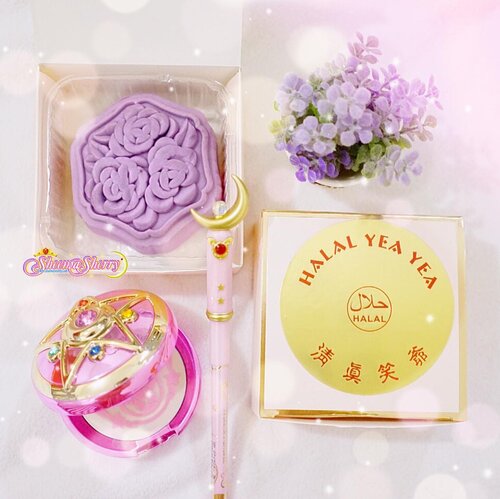 💖🌙 Halal MoonCakes 🌙💖.Mid-Autumn Season is the Season of Mooncakes in Chinese Countries. Because I'm a Muslim, I don't celebrate anything about this season, of course, because the tradition is not only cultural thing but also somehow related to their religious beliefs. HOWEVER, seeing Mooncakes everywhere around the Town has always made me wanting to try at least ONE of the HK original Mooncakes—but, for years I never did because most of them are not Halal from the Lard & Liquor content. I already tried Halal Mooncakes in Jakarta but I wondered whether the taste would be different in Hk hehe. AND...Yesterday when we went to the Mosque in Wanchai, there were thhree women in front of the Mosque, offered us the Halal Mooncakes they sold. They had small boxes (1pc of cake) and big boxes containing four small boxes. The package is really pretty, it reminds me so much of my Sailor Moon
#MiracleRomance
makeup collection. Zeno also said so, haha. I never remembered knowing the price for mooncakes, but I think this one is quite pricey: It's 90 HKD (170.000 IDR) for 1 piece! 😹💦 — I don't know if it's the normal mooncake price or maybe the price is higher because it's HALAL, which means, it's RARE 😹💦.We bought two small boxes, 1 is Taro & Sweet Potato flavor (Purple), and another 1 is Low-Sugar White Lotus 1 Yolk (Brown).The taste.... is BEAUTIFUL just like how they look!💜 The Purple one feels and smells like it has a bit of sugar icing/glaze in the outer layer (idk if it's true), and the inside—the taste of taro & potato mixed with other mooncake ingredients... 🤤🤤🤤 it's so soft, it's kinda melty, it's just beautiful, and the sweetness is just right.🧡 The Brown one reminds me of the ones I used to eat in Jakarta, but it's really softer, and meltier. The taste is somehow like Bakpia haha, but they put lotus seed and boiled EGG YOLK inside, which makes a unique combo for someone who never ate Mooncakes before 🤤.It turns out, "Halal Yea Yea" is a Halal Bakery in Wanchai. They sold others too like breads, egg tart, donuts, etc. I just saw their facebook tho. hehe..Have you ever tried Mooncakes?? Do you like it??.
#sheemasherrysailormoon
#mooncake
#halalmooncake

+ View more details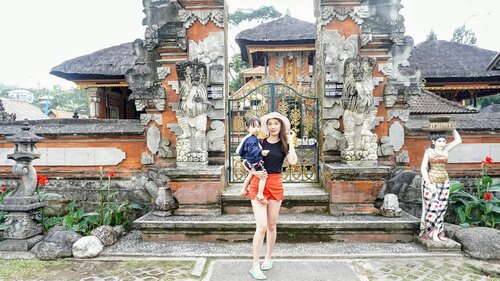 Addicted to Bali?.I am. I enjoyed Bali after I left Banyuwangi my hometown. When I was child, Bali is like "just to near" and don't know what to do there..Now? I am looking for going back there, for holiday of course..What's so different?.Lemme tell you1. everything in Bali is different, the smell of flower, the black white fabric anywhere.2. Nasi babi guling is everywhere, and random pick of babi guling is delicious. Not like in Jakarta, was expensive and taste is so so.3. Not too bad traffic (compare to Jakarta)4. Cheap liquor everywhere, and easy to find in every minimarket. Yes I drink, sometimes a lot, and I don't like spend much money just for liquor...
#clozetteid
#ootdindo
#ootd
#innovamei
#bali
#travel
#throwback
#tbt
#bedugul
#indonesia
+ View more details

loading ...
Back To Top