loading...
Search
19 RESULTS FOR LOBSTER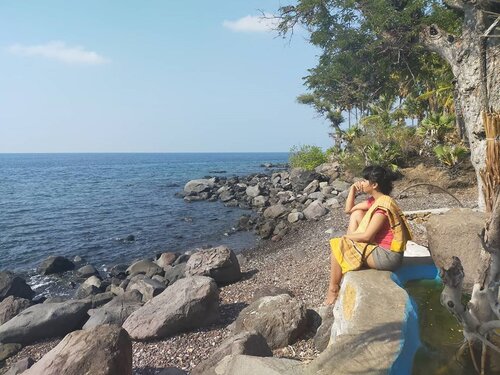 Weekend, ya tetep
#dirumahaja
.. .
.
.
#throwback
1 minggu di rumah Lembata .. rumahnya di tepi laut, tidak Ada nyamuk (Ada semut aja itupun Karena Kita manis ya 🤪) , buka jendela langsung lihat laut .. Kalau lapar, tinggal sebut mau apa .. sayuran? Ada. Buah? Ada! Nursery di sini lengkap! Ada kebun di belakang dapur .. .
.
.
Mau seafood? Sebut mau apa! Kepiting .. belut .. kerang .. cumi .. lobster (ini sebenarnya Ada tapi munculnya kalo Sopiah udah pergi, hhhh, bener2 di lobster nih!!) .. paus, Ada, tapi didadahin aja ya jangan dimakan 😭😭 lumba-lumba Juga .. .
.
.
Mau bikin konten IG/youtube Juga Ada buanyak banget sudut2 Instagramable di Lembata, cuma, Aku belom sempat explore aja .. itulah yang pengen banget kulakukan segera .. sama @jillyijoe sekalian jajan tenun 🤣
.
.
.
Sopiah rindu ina-ina , ama-ama, adik-adik di Lembata .. semoga selalu sehat! Semoga pandemic covid-19 enggak Masuk Sana, meski DBD mengintai sejak lama..
.
.
.
Semoga semua segera berlalu Dan kembali normal tanpa memakan lebih banyak korban .. aamiin! Ayo! Kita disiplin ..
#socialdistancing
&
#dirumahajadulu
! .
.
.
📸 Difotoin kk @dette_langobelen sesaat sebelum makan siang pakai ikan2 segar lembata
#clozetteid
#lifestyle
#justtravel
#lembataisland
#explorelembata
#wheninlembata
#liveindesigner
#torajamelotravel
#sofiadewitraveldiary
+ View more details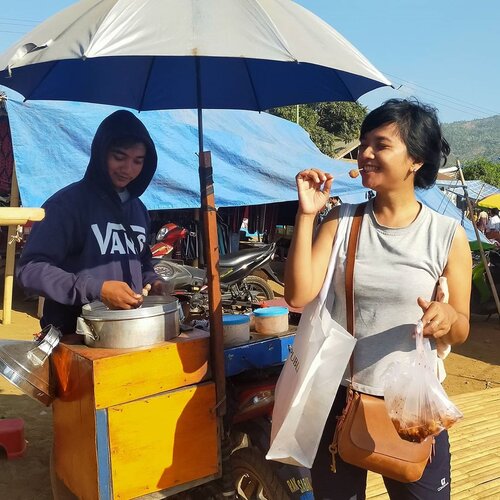 #AdonaraChapterKalo
kangen rumah ... Makanan ini yang dicari di pasar tradisional di Adonara .. ...5000 rupiah dapat sebanyak ini .. Sopiah happy , donk .. dimakan rame-rame sih gak akan abis sendiri 💚...Selain bakso ini, yang Juga selalu dicari adalah lobster .. Dan .. selalu gak dapet 🤣🤣🤣 kata kak @dette_langobelen Dan kak @patris_langobelen , Sopiah harus ke Lembata saat Bulan purnama full moon banget pokoknya .. biar Bisa ikut nangkep lobster sama cumi .. (Kak.. ai ini ga Bisa berenaaaang) 🤣 nunggu di kapal aja yah .. ...See you again soon, NTT .. 💚💚 siap menghitam kembali 🥰
#justtravel
#sofiadewitraveldiary
#clozetteid
#wheninAdonara
+ View more details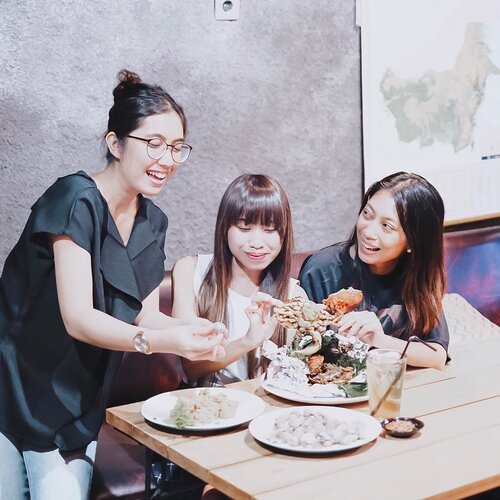 + View more details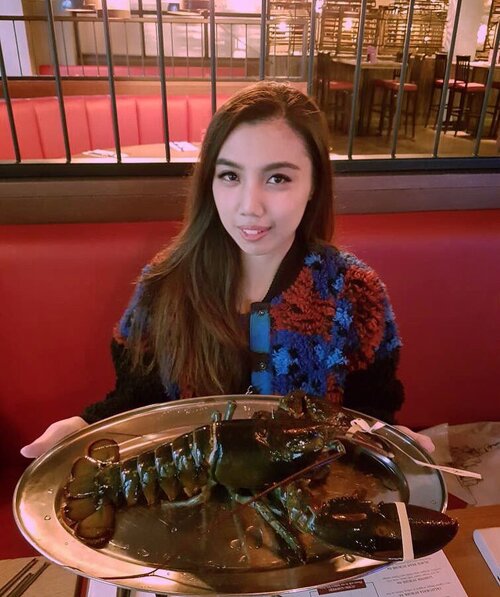 + View more details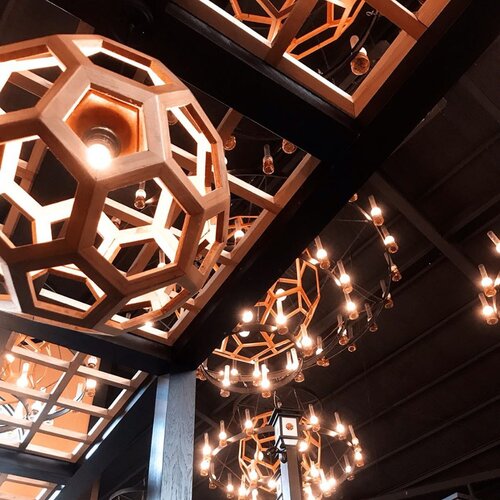 When was the last time you did something for the first time? Yesterday! Pertama kali makan Lobster yang waw enak banget gela di @okuzono.id dan semuanya fresh. Sashiminya pun beda banget sama toko sebelah, suami pun juga approved. Bakal balik lagi kesini guys, nabung dulu biar bisa pesen banyak 🤣______________
#japanessefinedining
#japanesefood
#clozetteid

+ View more details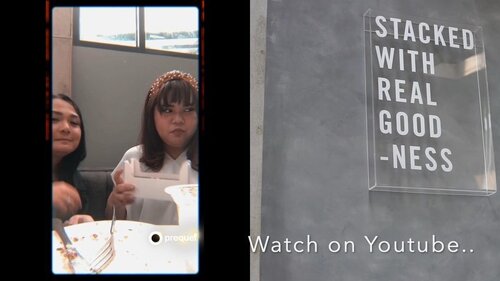 + View more details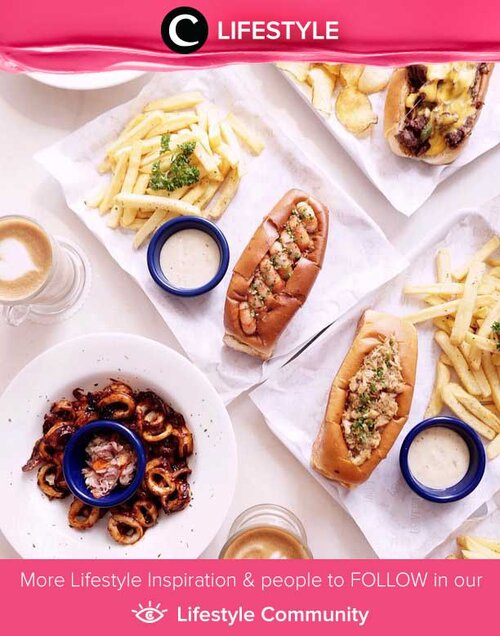 Craving for lobster and seafood? Visit Lovester Shack at Jl. Terogong Raya no. 36, Pondok Indah! You'll find Shrimp Roll, Crab Roll, Cheesesteak and Shack's Favorite Lobster Roll! Yumm. Simak Lifestyle Updates ala clozetters lainnya hari ini di Lifestyle Community. Image shared by Clozette Ambassador @steviiewong. Yuk, share juga momen favoritmu.

+ View more details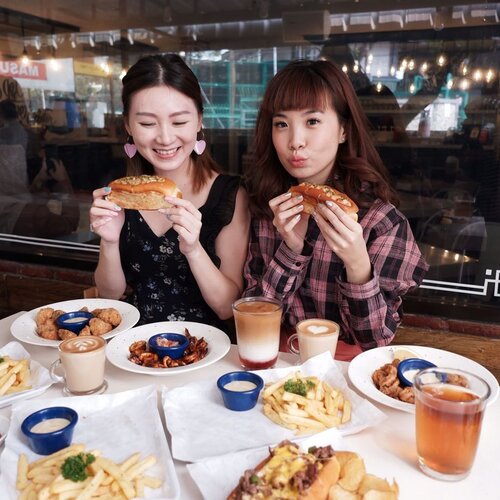 + View more details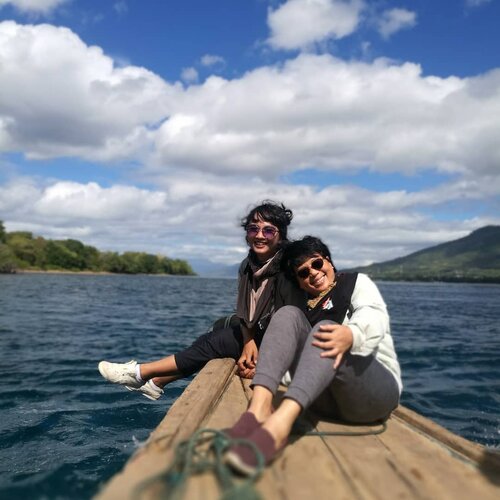 #RamadanDay18
Ini bukan perpisahan .. ini adalah awal.. @dinnyjusuf @torajamelo .
.
.
Work-Trip ke Lembata - Adonara .. selesai .. Larantuka done.. kami menuju Maumere.. .
.
.
Banyak PR yang dibawa pulang .. 1 buku penuh tulisan, puluhan to- do list .. Banyak impian yang siap di-break-down untuk diwujudkan .. .
.
.
InsyaAllah kami kembali full team TM & @avoskinbeauty juga @napiesv di November 2019 .. bersiap untuk digangguin ya kak @dette_langobelen @zerainosusana
Selama Sopiah ada, kalian gak bisa istirahat kak wkwkwwkwkwkwkk .. .
.
.
I really can't wait to meet the whales and dolphins (hey Simon @wildiaries , you should join us!) .. can't hardly wait to catch the lobster, crab and others by myself! And have a private birthday party on the white sand island! 😍😍
.
.
.
📸 @dette_langobelen
#clozetteid
#lifestyle
#travel
#traveler
#wanderlust
#liveInDesigner
#designerlife
#islandlife
#SocialEnterprise
+ View more details

loading ...
Back To Top