loading...
Search
18 RESULTS FOR LOBSTER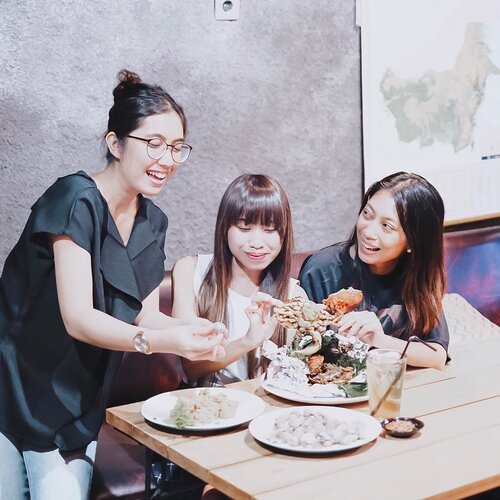 + View more details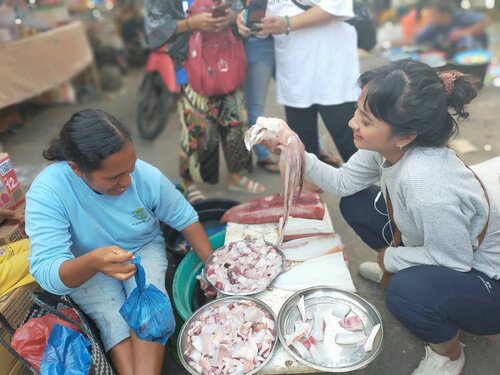 #BahagiaItuSederhana
Percaya gak? Selama ke NTT, baru sekarang Sopiah nemu cumi! Di pasar pula! Megang dengan tangan sendiri! .
.
.
Rombongan jalan duluan sementara aku masih takjub dengan cars pembuatan popcorn di Pasar Oka Larantuka ini .. tahu2 Ada teriakan, "Sopiah! Sini! Kamu pasti happy lihat ini! Sini!" .
.
.
Lalu ... WOW!! Gedeee banged cuminyaaaa ..
Dibeli? Enggak 🤣 kami cuma ber-7 di Villa. Seriously 7! Kalo ampe 8 Berarti itu Ada tambahan yang kadang keliatan kadang enggak 🤪
Kami beli 1 porsi aja .. yang udah dipotong .. 20 ribu ajah!
.
.
.
Sampai Villa .. tugasku yang masak 🥰 selama di Lembata Dan Adonara, kakak-kakak Pekka masak buat kami, jadi Kalo udah menuju end of the trip, it's my turn!! 🥰
.
.
.
NTT ! Pliss .. next time lobster lah please!! @dette_langobelen pleaseeeeeee !!!! jangan sampe ketemu Lobster di Villa Larantuka lagi pun dipajang di dinding 😭
#clozetteid
#lifestyle
#justtravel
#sofiadewitraveldiary
#pasarokalarantuka
#girlslovetravel
#torajamelotravel
#liveindesigner
#exploreNTT

+ View more details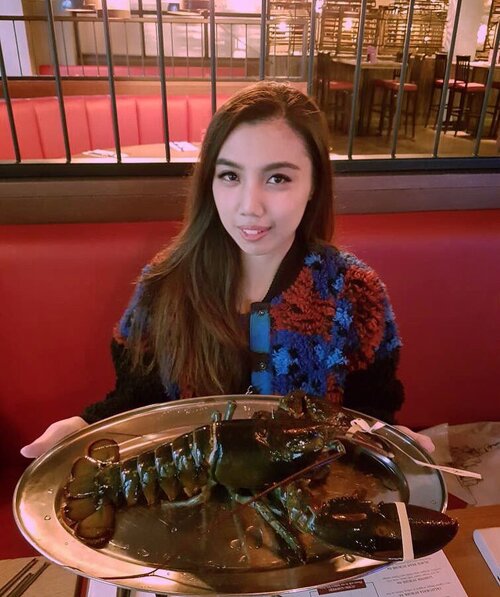 + View more details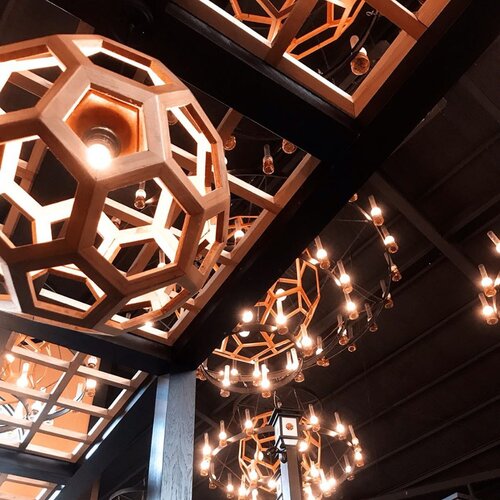 When was the last time you did something for the first time? Yesterday! Pertama kali makan Lobster yang waw enak banget gela di @okuzono.id dan semuanya fresh. Sashiminya pun beda banget sama toko sebelah, suami pun juga approved. Bakal balik lagi kesini guys, nabung dulu biar bisa pesen banyak 🤣______________
#japanessefinedining
#japanesefood
#clozetteid

+ View more details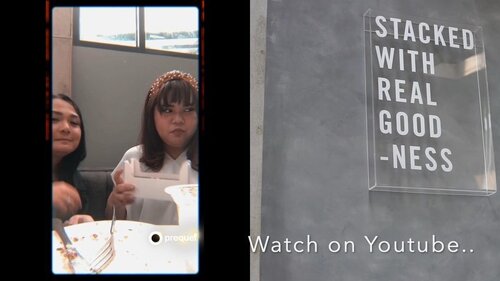 + View more details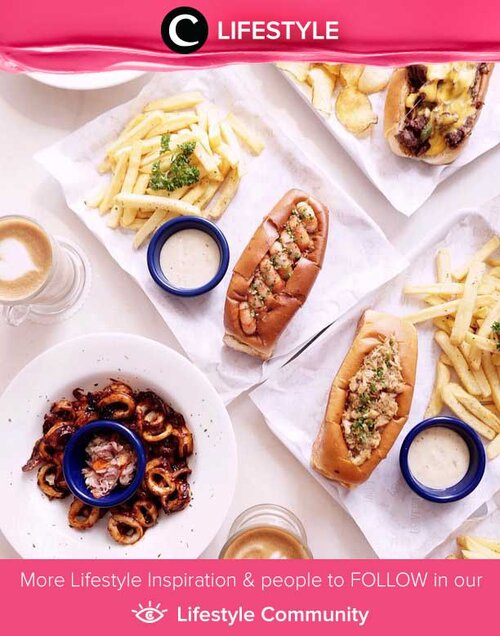 Craving for lobster and seafood? Visit Lovester Shack at Jl. Terogong Raya no. 36, Pondok Indah! You'll find Shrimp Roll, Crab Roll, Cheesesteak and Shack's Favorite Lobster Roll! Yumm. Simak Lifestyle Updates ala clozetters lainnya hari ini di Lifestyle Community. Image shared by Clozette Ambassador @steviiewong. Yuk, share juga momen favoritmu.

+ View more details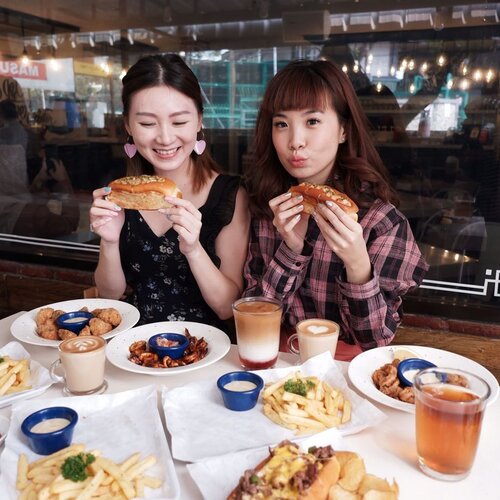 + View more details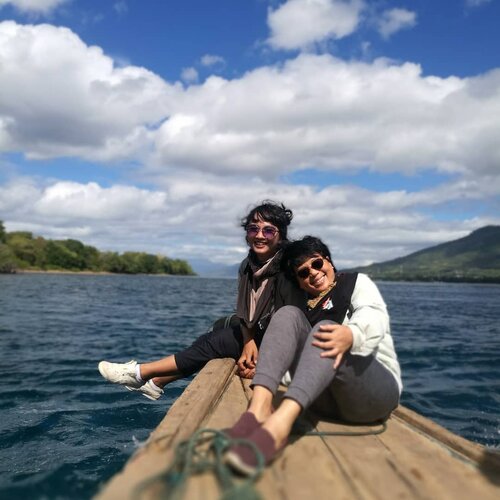 #RamadanDay18
Ini bukan perpisahan .. ini adalah awal.. @dinnyjusuf @torajamelo .
.
.
Work-Trip ke Lembata - Adonara .. selesai .. Larantuka done.. kami menuju Maumere.. .
.
.
Banyak PR yang dibawa pulang .. 1 buku penuh tulisan, puluhan to- do list .. Banyak impian yang siap di-break-down untuk diwujudkan .. .
.
.
InsyaAllah kami kembali full team TM & @avoskinbeauty juga @napiesv di November 2019 .. bersiap untuk digangguin ya kak @dette_langobelen @zerainosusana
Selama Sopiah ada, kalian gak bisa istirahat kak wkwkwwkwkwkwkk .. .
.
.
I really can't wait to meet the whales and dolphins (hey Simon @wildiaries , you should join us!) .. can't hardly wait to catch the lobster, crab and others by myself! And have a private birthday party on the white sand island! 😍😍
.
.
.
📸 @dette_langobelen
#clozetteid
#lifestyle
#travel
#traveler
#wanderlust
#liveInDesigner
#designerlife
#islandlife
#SocialEnterprise

+ View more details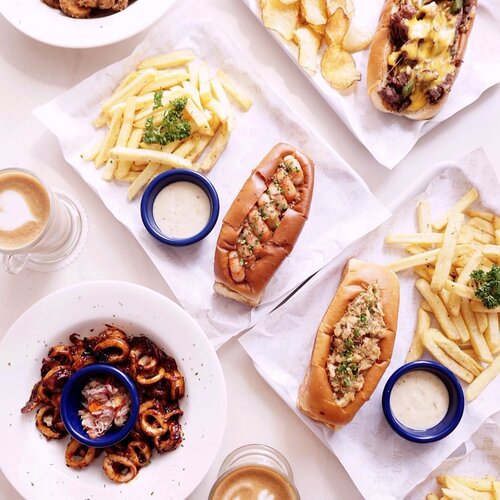 + View more details

loading ...
Back To Top