loading...
Search
933 RESULTS FOR LOCALBRAND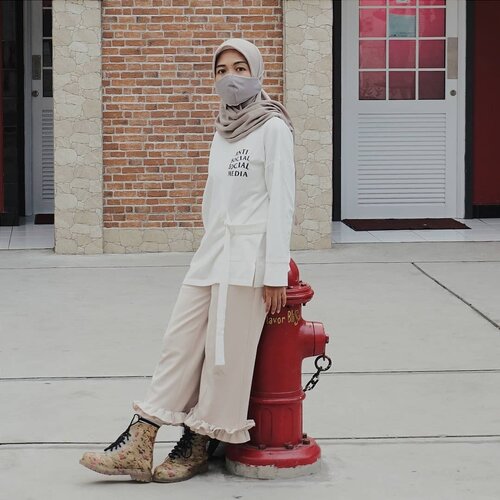 Tahukah kamu.... Warna water hydrant ga melulu merah loh. Tapi ada juga yang hijau, kuning dan biru. Setiap warna dirancang khusus sesuai dengan banyak pasokan air yang tersedia pada hydrant tsb. National Fire Protection Association (NFPA) membagi warna water hydrant ke dalam empat jenis yaitu:• Kelas C untuk laju alir < 500 GPM (Gallons Per Minute) kode warnanya adalah merah.• Kelas B untuk laju alir antara 500-999 GPM, kode warnanya adalah orange.• Kelas A untuk laju alir tinggi yaitu antara 1000-1499 GPM, kode warna hijau.• Kelas yang terakhir adalah kelas AA untuk laju alir > 1500 dengan kode warna biru.Lalu apa fungsi water hydrant selain sebagai sumber air untuk memadamkan api? Yaa.. Jadi properti foto seperti ini. Salah satu ide andalanku kalo udah mati gaya mepet-mepet hydrant aja 😆___
#wikitian
#clozetteid
#infohydrant
#infotian
#localbrand
#ootdtian

+ View more details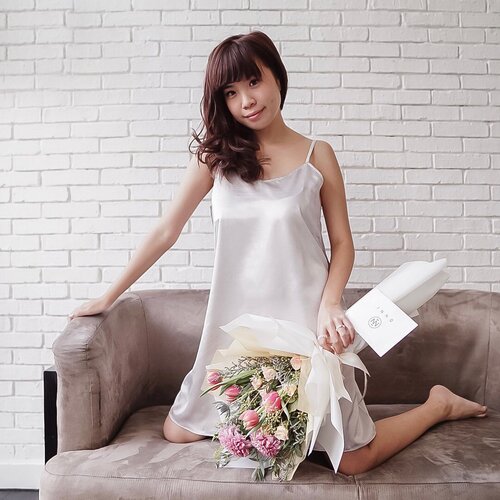 + View more details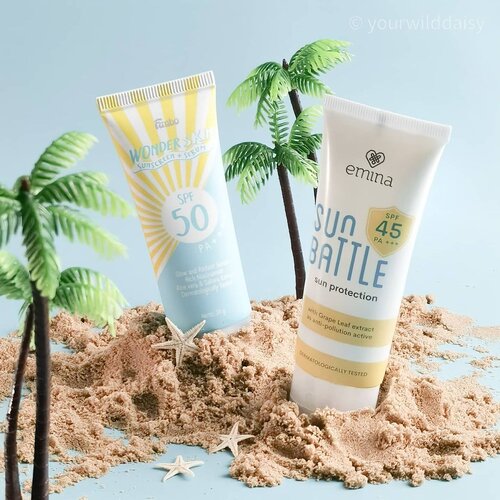 Siapa yang sudah coba 2 sunscreen lokal ini? Which one is your favorite? Fanbo Wonder Skin or Emina Sun Battle?
Aku telah mencoba keduanya, masing-masing 1 mingguan and here I'd love to share my review dalam bentuk point2 biar singkat.
☀️ Keduanya sama-sama chemical sunscreen yang memiliki harga sangat terjangkau, under 50k.
☀️ Ukurannya sama 30ml, warna kemasannya hampir sama (perpaduan biru, kuning & putih), packaging sama model tube + tutup flip-top hanya saja lubang emina sedikit lebih besar.
☀️ Fanbo memiliki SPF 50 PA++++ sementara Emina SPF 45 PA+++.
☀️ Tekstur sekilas mirip, tapi sebenarnya Fanbo ketika diratain agak mencair. Emina sedikit lebih kental & emollient. Warnanya juga kalau dilihat saksama Emina ada sedikit hints kuning.
☀️ Fanbo baunya aloe vera, Emina agak flowery scent dan sama-sama lingering.
☀️ Selain UV Protection, Fanbo menekankan konsep Sunscreen + Serum. Ada kandungan Niacinamide, Sakura, Aloe Vera Extract, Allantoin & Ascorbic Acid.
☀️ Emina konsepnya UV protection sekaligus anti polusi dengan tambahan kandungan Grape Leaf Extract yang kaya akan antioksidan.
☀️Fanbo moist banget, lebih baik dipakai tanpa pelembap. Aku coba memakai pelembap sebelumnya dan hasilnya minyakan parah + pori-pori jadi kelihatan lebih besar.
☀️ Emina Moist juga tapi nggak parah sampai bikin minyakan. Finishnya bikin kulit terasa halus.
☀️ Keduanya no white cast dikulitku yang medium.
☀️ Salah satunya sempat bikin kulitku terbakar, terasa perih, gatal, merah dan berakhir breakout. Yang mana itu? Bisakah kalian menebak? Temukan jawabannya di blogku
www.yourwilddaisy.com
#sunscreen
#localbrand
#indonesianbrand
#indonesianskincare
#beauty
#beautycommunity
#ClozetteID
#emina
#fanbo
#eminasunbattle
#fanbowonderskin
#skincare
#skincareroutine
#skincareindonesia
#skincarereview
#beautytips
#skincareviral

+ View more details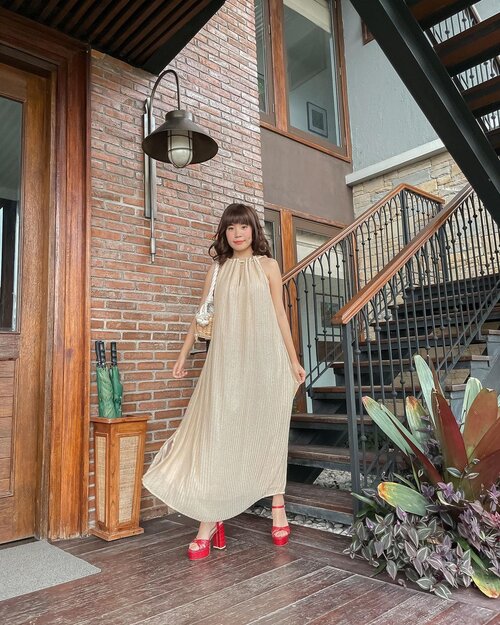 + View more details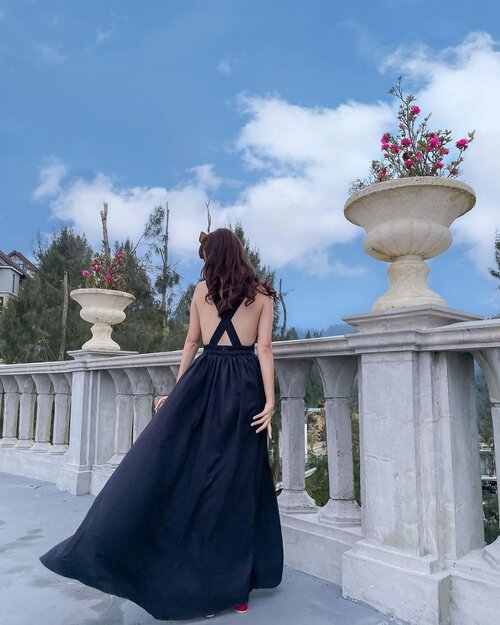 + View more details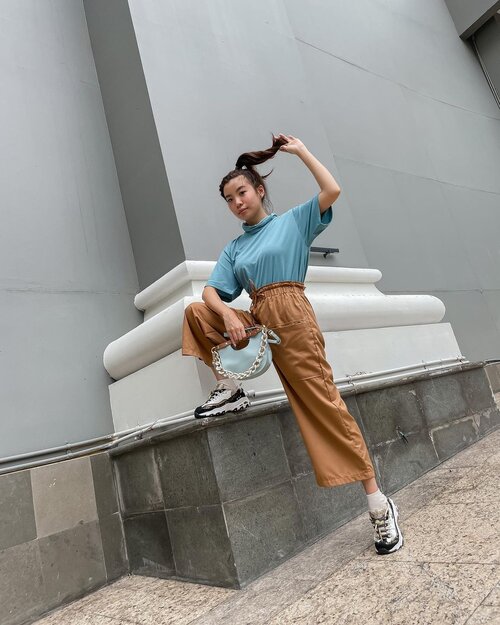 + View more details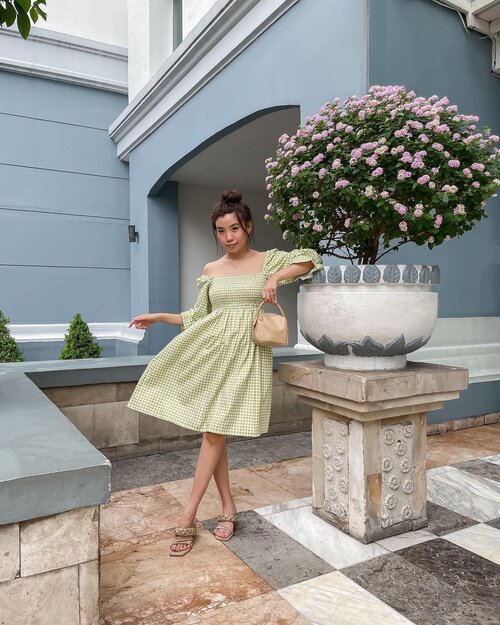 + View more details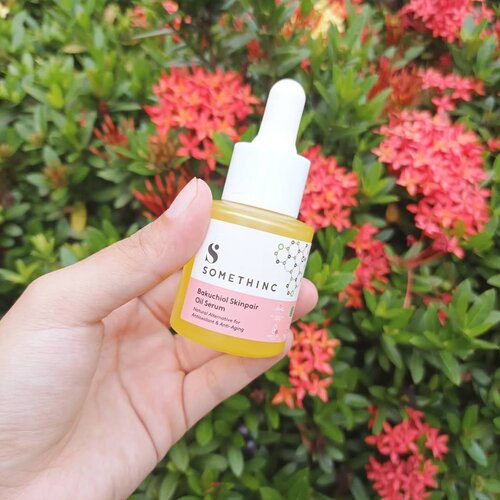 Sesuai janji dari poll kemarin, berikut review serum Bakichiol dari @somethincofficial :+ Mudah meresap meskipun teksturnya oil+ Cukup 4 tetes aja sekali pakai jadi lumayan awet+ Untuk pemakaian di bulan pertama ini sukses bikin aku ga ada hormonal acne (tapi kita liat lagi ya bulan depan gimana)- Baunya agak kayak minyak goreng- Ga ada packaging box, cuma di wrap plastik segel aja.Full reviewnya sudah ada di blog aku (link in bio)
#serum
#bakuchiol
#oil
#skincarereview
#localbrand
+ View more details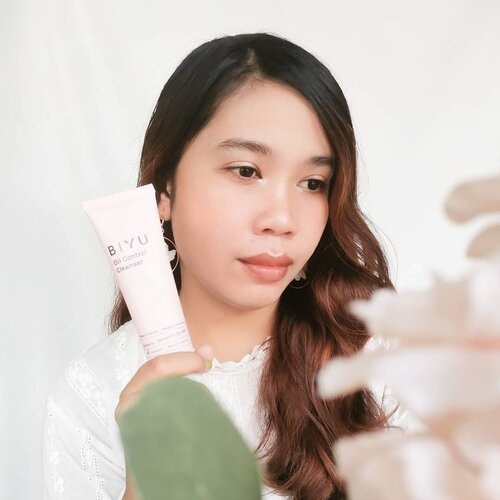 Welcoming April with my fav cleanser, OCC by @biyuskin
Awalnya aku nyobain cleanser ini versi sachet, ternyata enak banget dan cocok di kulitku! Jadi, tentu aku harus memiliki full-sizenya, and here is it!
Dulu, aku sempat heran setiap kali temenku bilang kalah "war" untuk mendapatkan produk ini, pikirku "apaan sihh, cuma cleanser aja masa sampe kayak gitu rebutan stocknya?" Now I know why, produk ini memang worth to try!
Oil Control Cleanser, tapi berhasil patahkan stigma tentang kebanyakan "oil control", direviewku sebelumnya telah aku ceritakan bagaimana aku kurang suka dengan pembersih wajah dengan embel-embel oil control, karena dikulitku malah bikin ketat, ketarik dan kering.
Cleanser ini sangat gentle untuk kulitku, busanya tidak terlalu banyak dan lembut. Ketika dibilas tidak meninggalkan sensasi ketarik dan kesat. Daya bersihnya bagus dan tidak meninggalkan residu.
Totalnya sudah berapa lama aku pakai cleanser ini? Kemasan sachet habis dalam 4 hari, kemudian break 1 mingguan dan ini pakai lagi kemasan full-size 6 hari. So far, masih nyaman2 saja dikulitku, nggak ada reaksi buruk sama sekali.
Ada yang sudah cobain OCC ini? What do u think?
#BIYU
#BIYUSkin
#cleanser
#skincareroutine
#localbrand
#indonesianbrand
#indonesianskincare
#beauty
#beautycommunity
#ClozetteID
#acne
#jerawat
#antiacne
#honestreview
#skincarereview
#productreview
#skincarecommunity

+ View more details

loading ...
Back To Top