loading...
Search
770 RESULTS FOR LOCALBRAND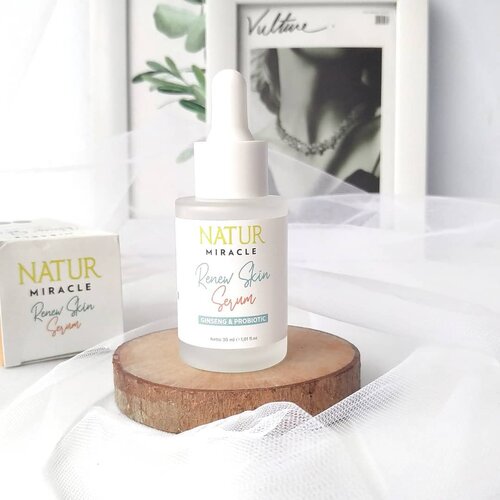 Siapa yang nggak kenal dengan @backtonatur ? Apakah kalian udah tau kalo Natur punya produk perawatan kulit? Brand yang dikenal dengan produk perawatan rambut ini baru saja meluncurkan serum no alcohol & no fragrance dengan konsep Drops of Miracle (Ada keajaiban disetiap tetesannya) yang terdiri dari 3 variant, yaitu :.🍂 Natur Miracle Brightening Serum🍂 Natur Miracle Calming Serum🍂 Natur Miracle Renew Skin Serum.Aku berkesempatan untuk mencoba Natur Renew Skin Serum. Variant ini memiliki kandungan utama Gingseng Extract & Probiotic (Galactomyces). Fungsinya untuk menyamarkan kerutan dan mengencangkan kulit wajah, or we can called it as anti-aging serum. Serum ini bisa digunakan mulai usia 20tahunan..Ketika Natur mengeluarkan produk skincare, bayanganku kemasan mereka bakal se-klasik kemasan perawatan rambut mereka, tapi aku salah. Kemasan serum ini terkesan simple dan cute..Pertama kali mencoba serum ini jujur aku sangat terkesan dengan teksturnya, kental, tidak runny, terasa satisfying ketika diratakan, tidak lengket, tidak berminyak, dan terasa sangat melembapkan. Kulit terasa segar, kenyal & sehat setelah memakai serum ini. .Baca review lengkap & details tentang serum ini di blog ku
www.yourwilddaisy.com
...
#NaturSkinCare
#DropsofMiracle
#MiracleStartHere
#Natur
#AntiAging
#AntiAgingSerum
#Serum
#Gingseng
#Probiotic
#Skincare
#SkincareCommunity
#Beauty
#BeautyCommunity
#HealthySkin
#GlowingSkin
#ReviewSerum
#IndonesianBrand
#IndonesianSkincare
#LocalBrand
#SkincareRoutine
#BeautyReview
#BeautyBlogger
#ClozetteID
#SkincareDiary
#SerumReview
#SkincareReview

+ View more details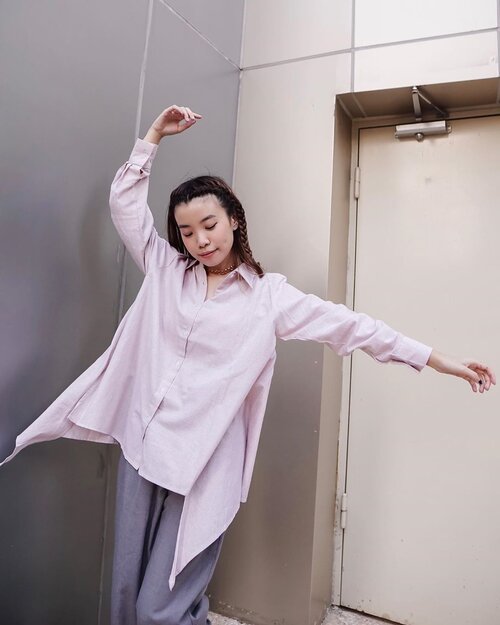 + View more details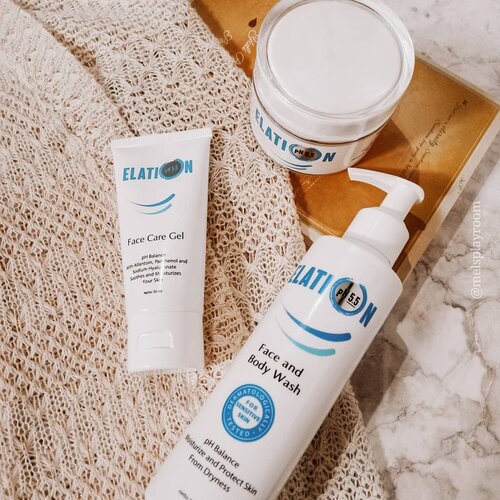 Another
#sustainablebeauty
from
#localbrand
that you might pay attention to. Let me introduce you @elationindonesia. I got their product from @beautynesia.id beauty box and to my surprise they support
#sustainableliving
too.What are the products?In general, this product is purposed for dry and sensitive skin. They have a pH balancing formula to maintain our skin barrier. -💦 Elation Face & Body WashSo little brands that provide a dual function soap like this. In this photo, the face & body wash was just emptied out since it only contains 190ml and I use it to wash my face & body. The formula didn't harsh my face yet not drying my skin. If only it came in bigger size. For you who are a sustainable living warrior, you might try this out as this is made locally and for cheaper option.Lovable ingredients: Allantoin, Panthenol, Pentavitin, Amino Acid-💦 Elation Face Care GelI haven't tried this yet since I'm currently using the cream one first. This gel is targeted to soothing and calming trouble skin as redness, irritation and acne scars. This gel is also can be used as sleeping mask at night.Lovable ingredients: Allantoin, Panthenol, Sodium Hyaluronate-💦 Elation Moisturizing CreamIf you followed me from the beginning, you should know that I'm a fond of Althea's Fixer Cream and Pratista Glyqua's texture so much. This cream is similar. I love the watery gel with a bit creamy texture of this. It does hydrate and moisturize my skin more at the same time. The consistency is just right, not too thick yet not too runny. Easily absorbs and leaving no excess oil or stickiness.This cream are made from non-comedogenic ingredients so it wouldn't break you out. The function is to maintain the skin health and optimize our skin barrier with a deep mosturizing.Lovable ingredients: Vitamin EIt is suggested to use either one of the gel and cream. We can't use them at the same time otherwise it will be too heavy for our dearest skin.
+ View more details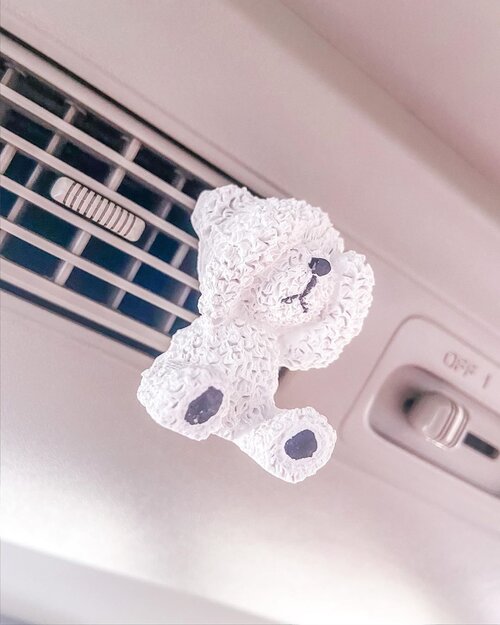 + View more details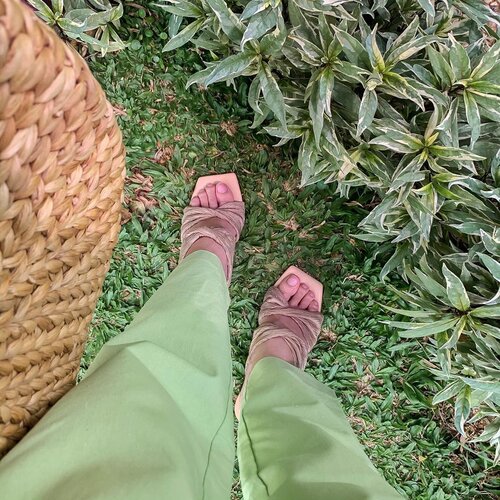 + View more details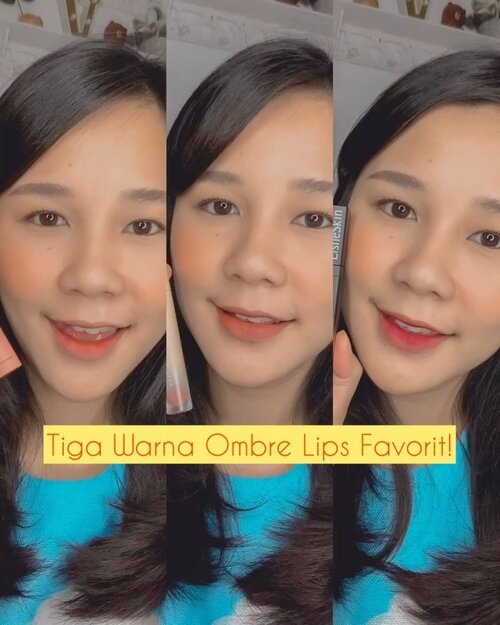 + View more details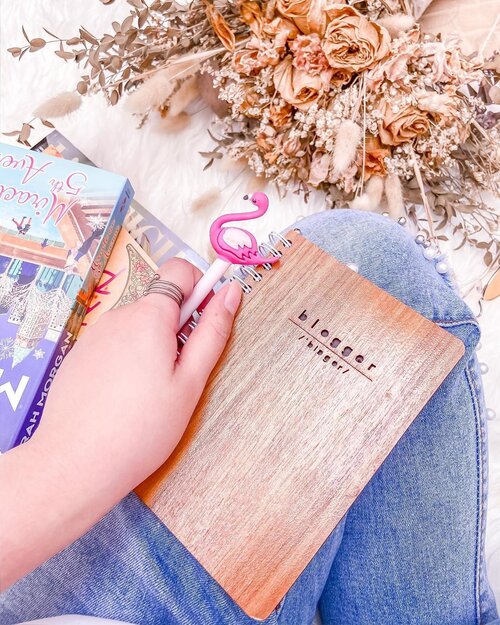 + View more details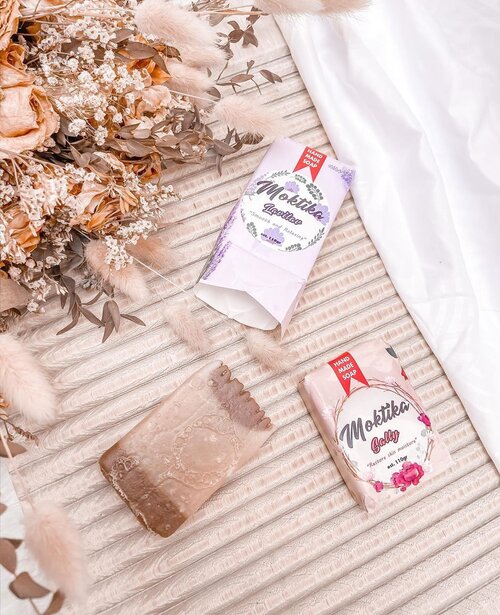 + View more details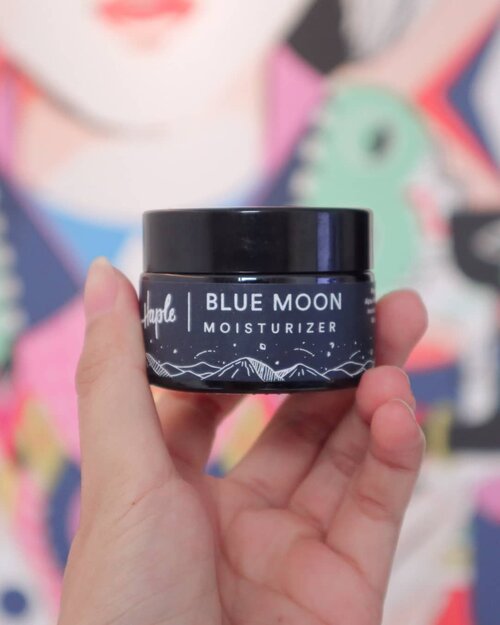 🌛@haple.id Blue Moon Moisturizer🌛 🌻 Pertama kali tertarik brand ini karena konsepnya yang young & aesthetic. Jadinya kubeli moisturizer ini pas pelembap habis. 🌻 Packaging superb! Boks luar dan kemasan pas pengiriman dari kertas coklat ala2 eco friendly. 🌻 Keterangan di kemasan sangat lengkap. Saya sampai kepo manufacturernya yang (ternyata) juga manufacturer brand skincare lain (yang juga konsepnya menarik). Jadi ingin bikin brand skincare juga kan jadinya wqwq. 🌻 Blue Moon ini supposed to be moisturizer untuk kulit acne prone. Key ingredients-nya menarik: oat, rose, centella asiatica, chamomile, oil2an, etc. Bahan2 femes semua. 🌻 Saya pakai moisturizer ini buat malam hari dan kadang pagi juga. It works untuk melembapkan kulit. Finish-nya pun nggak greasy, malah hampir matte. 🌻 Sayang, teksturnya saya nggak suka. Susah diratain (cek slide terakhir!) 🌻 Apakah beneran treat and prevent acne? Sayang sekali tidak. Ini hidung saya lagi ada pimple satu. Minggu lalu juga dahi saya sempat ada pimple. 🌻 Kesimpulan? Simpulkan sendiri aja kalau mau. Wqwq. Seriusnya: moisturizernya Haple ini masih akan saya pakai as pelembap muka. Pimple yang muncul itu memang hormonal.
#ClozetteID
#BeautyThings
#skincarelokal
#skincarejunkie
#localbrand
#skincareblogger
#beautiesquad
@beautiesquad
#localbeauty
#beautynesia
#beautyjournal
#fdbeauty
+ View more details

loading ...
Back To Top