loading...
Search
1,690 RESULTS FOR LOL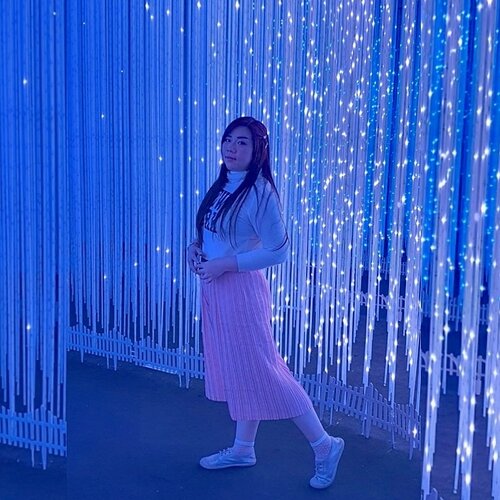 #Repost
from Clozetter @Mgirl83.
My fave photo spot at @milenialglowgarden but also probably one of the hardest to photograph because the lights keeps on changing colors fast 😅. Things gets harder because it's still pandemic so i'm obviously self conscious about taking pics coz i gotta do it fast because i don't want to be near other people without mask on!!!
Anyway, i decided to commemorate the struggle we endured to get the pic that i kinda like with the color that i want (first pic, obviously) by featuring all the other light colors hubby snapped *LOL*, you can see i was holding my pose for a while, at least for a few cycle of the lights swapping colors 🤣.
I also love the candid one (last one) one he took when i wasn't aware and was waiting for the blue to come, i looked like a stone elf (from Frozen!) and i love it LOL. I also realized that i probably gonna act like a 5 year old until i'm 100.
#BeauteFemmeCommunity
#SbyBeautyBlogger
#clozetteid
#travel
#pinkjalanjalan
#pinkinbatu
#millenialglowgardenmalang
#millenialglowgarden

+ View more details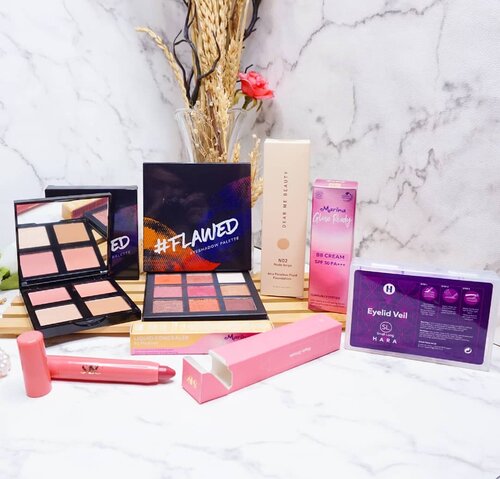 Produk makeup yang uda di beli cukup lama tapi belum kesampaian dipake krn belum mood makeup🤣
🌟Flawed Face Palette
🌟Flawed Eyeshadow Palette
- ini belinya pas lagi diskon, masing2 cuma 25rb aja kalo ga salah! Mumer kan hahaha 😁
.
🌟Marina BB Cream
🌟Marina Liquid Concealer
- beli sekalian sama face palette nya. Plus duluu banget BB cream marina itu favorit ku! Jadi penasaran sama yg sekarang, apa bakalan lebih bagus dari dulu😍
.
🌟Dear Me Beauty Airy Poreless Fluid Foundation
- beli ga lama abis launching pas diskon krn penasaran tapi akhirnya belum kepake lol
.
🌟Sacs Butter My Lip Crayon
- beli krn iseng di syopi pas diskon jadi cuma 20rb an 😍❤
.
🌟Hara Eyelid Veil
- beli krn kepo, soalnya ga perlu pakai lem lagi, tapi blm coba sampe sekarang hahaha.
.
Mana yang bikin kepo? 😁❤
.
.
.
.
#makeup
#newproduct
#localbrand
#fdbeauty
#clozetteid
#cchannelbeautyid
#JBBinsider
#wakeupandmakeup

+ View more details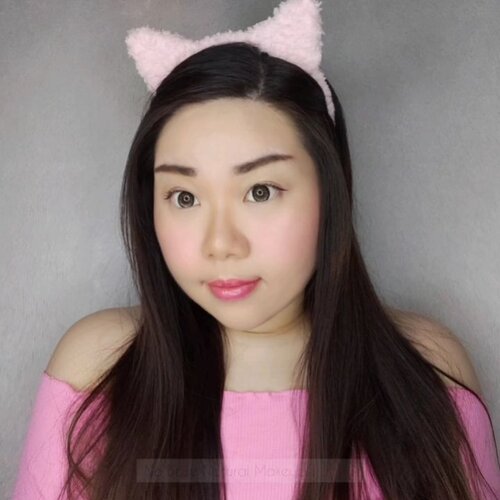 Have you ever want to post a picture looking natural with no makeup on but ended up looking like a zombie instead? LOL, i feel you.Apalagi buat content creator ya, kadang mau post foto yang kelihatan kulit asli tapi tetap cakep gitu susah banget, nah ini aku mau share tutorial cara aku dandan tanpa base makeup (no foundie/cushion/bb cream, not even tinted moisturizer) biar kelihatan natural tapi tetep cakep gitu (biasanya aku pake untuk foto endorsement skin care, tapi bukan foto before after yaaa kalo before after ya 100% makeup free atau paling pake alis+tinted lip balm.List of products used :1. @uskinlab.id lip care treatment - nourishing + bikin bibir pink natural.2. @makeoverid concealer.3. @w.lab Twinkle Glam Eyes - ini optional sih, aku suka aja biar mata keliatan cling tapi ngga menor.4. @forencos_official eyeliner, pake eyeliner d ujung luar aja dan hindari warna hitam soalnya terlalu harsh, aku sih suka pake eyeliner Burgundy nya Forencos. 5. @lookecosmetics mascara.6. @fanbocosmetics eyebrow pencils.7. @dissy.id Cheek Palette , kalo ngga pake base makeup aku lebih suka pake cream products soalnya lebih nempel dan natural di naked skin. Aku agak addicted sama nose contour, meskipun aku tetep pede meskipun ngga contour-contouran ya tapi aku prefer pake dikit sih dari palette yang sama hehe.8. @wardahbeauty loose powder karena kulitku harus di set bedak kalo ngga mau cream productnya lari kemana-mana9. @marckscosmeticind loose powder - ini buat ngeset concealer, aku tetep baking kalo pake concealer.10. @holikaholika_official Jellime Hilighter, same reason as the cream blusher, lebih natural, nempel dan blending with my real
[email protected]
Pure Swiss Thermal Spring Water - face mist juga penting terutama kalau kalian pake bedak (meskipun cuma loose powder) biar makeupnya nyatu dan keliatan 'kulit' lagi.Tadahhh, we're done! Aku sih suka ya sama hasilnya, dan jadinya aku juga suka hasil foto2 endorsement skincare ku, yang penting kan kitanya puas dan happy tuh 🙈. Semoga bermanfaat!
#BeauteFemmeCommunity
#SbyBeautyBlogger
#clozetteid
#startwithSBN
#nomakeupmakeup
#makeuplook
#makeuptutorial
+ View more details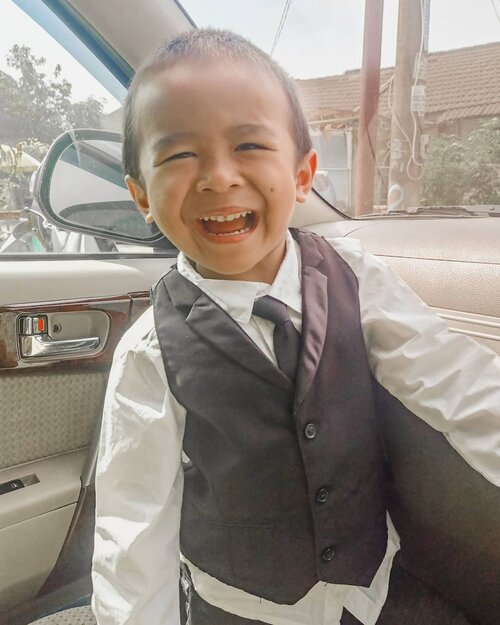 Satrio, yang sebentar lagi jadi big brother ❤️ I know things will definitely change. Waktu Ibu yang dulu berlimpah untukmu (dan kerjaan lol), harus dibagi dengan adik. But always know that my love for you will never be divided. 💕The days are indeed long but the years are short. Ga kerasa kan udah mau jadi kakak, nanti bulan Juli udah jadi anak TK, udah bisa mandiri, udah bisa baca ini itu. Perasaan dulu masih uget uget di kasur ga bisa tengkurep 😂😂 Remember, you are the one who are the first in my womb. You are the one that made me learn oh so many new things.You are the first one who made me feel wanted and special 24/7 even when I am not sure with myself. You are the one who made me a mom and experience this incredible motherhood journey. Stay happy and healthy, big brother. Semoga transisi kamu menjadi kakak dan transisi Ibu menjadi seorang Ibu dua anak berjalan mulus ya. Kita belajar lagi bareng-bareng. 💪💪 I LOVE YOU..--------.
#clozetteid
#clozettedaily
#family
#boy
#satriorpradana
#thepradanasfamily
#parents
#son
#toddler
#toddlerson
#birthday
#birthdayboy
#satrio50mo
#toddlerootd
#kidootd
#ootd
#babyboyootd
#boyootd
#kids
#child
#firstborn
#children
#kidsootd

+ View more details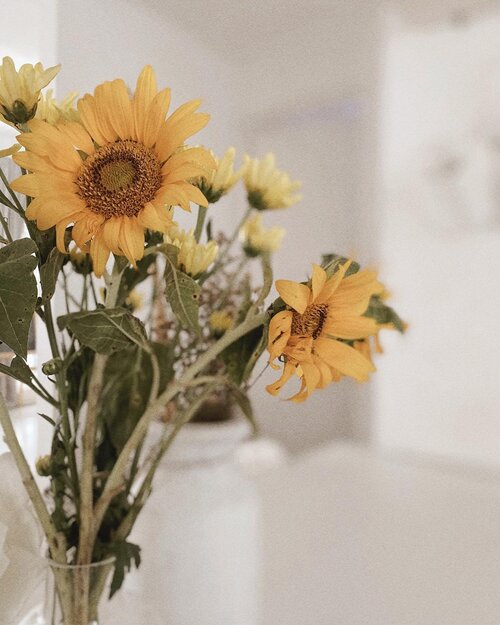 Good morning ☀️🌻-Last night I decided to take a pause, sleep earlier, write journal (again) and sipping tea while read a book. I get a better sleep indeed, eventho not having a deep sleep like usual (check my sleep well story if you must lol). And now I feel a bit refresh. At least.How are you today? -
#ClozetteID

+ View more details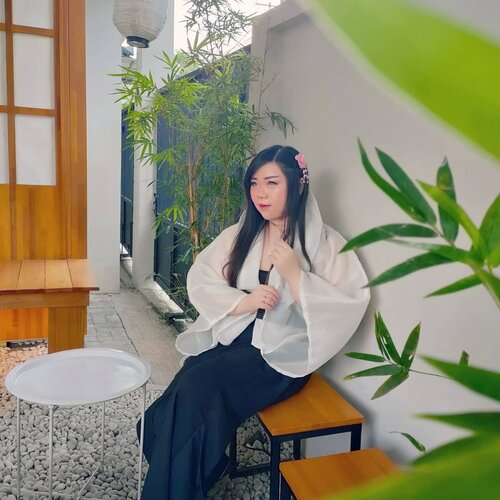 + View more details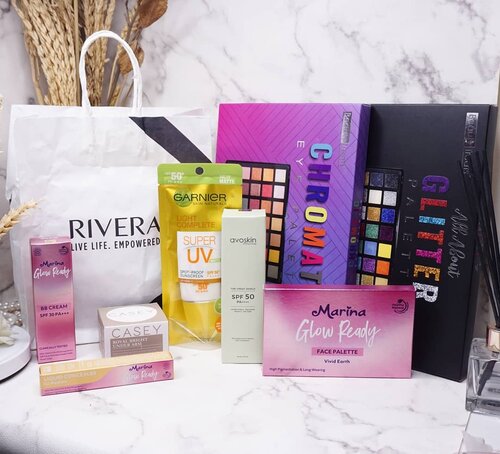 What's new on the mail to try✨
1. Ada segoodie bag @riveracosmetics yang belum aku buka, nanti aku unboxing yaaa 💕
.
2. @sahabatmarina Glow Ready BB Cream, Liquid Concealer, & Face Palette! Super kepo terutama sama face palette nya😍
.
[email protected]
Royal Bright Underarm. Pengen nyobain banget dengan harapan works great buat keti yg menghitam pasca hamil.
.
4. @garnierindonesia Super UV sunscreen. Claimnya matte dan spf 50+++, semoga nanti cocok!
.
5. @avoskinbeauty The Great Shield. Ini juga sunscreennya bikin kepo, semoga cocok juga di aku hehe.
.
6. @beautytreatsla Glitter & Chromaticn Palette. Palette beli terrandom karena warnanya gemesin, pdhl aku punya banyak palette lol.
.
Kalian kepo yang mana nih??
.
.
.
.
#auzolareview
#makeup
#skincare
#newproduct
#clozetteid
#cchannelbeautyid
#jbbinsider
#fdbeauty
#unboxing
+ View more details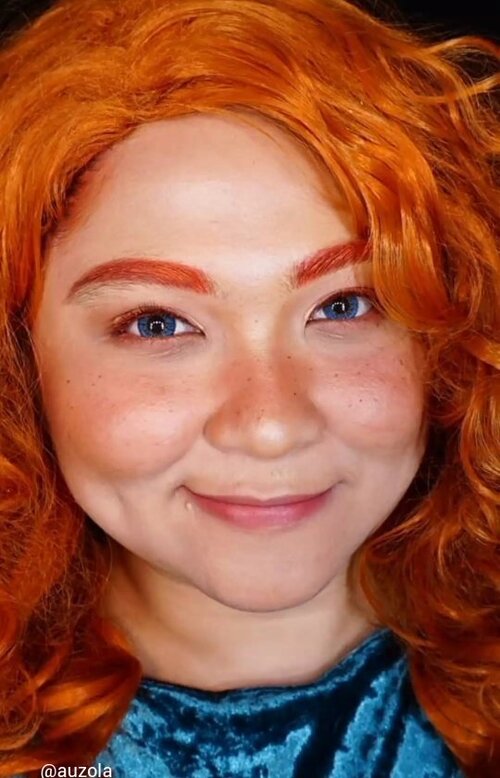 + View more details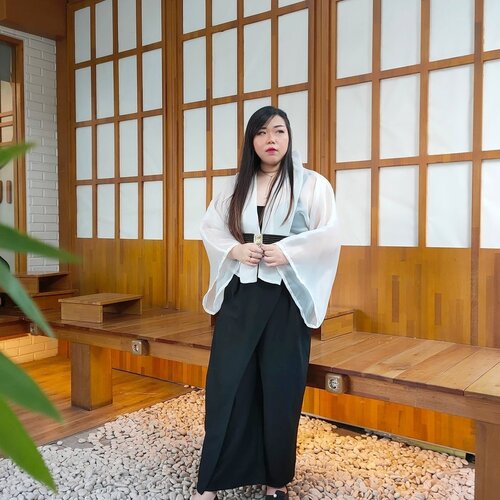 + View more details

loading ...
Back To Top