loading...
Search
1,657 RESULTS FOR LOL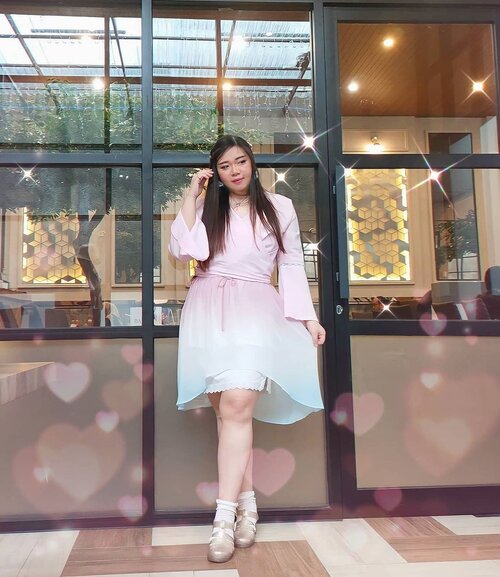 OOTD for our belated Galentine lunch 😁.
As Valentine's Day and CNY were so close together this year i was like, i should do OOTDs for both occasion! But then i was too lazy to bring change of clothes 🤣 (which happens 99% of the time), this is why i'm so impressed by those Instagrammers who would change multiple times in one day and cafe hop as i find it hard to find the motivation to do 🤣.
Anyway, i decided to go for Valentine's direction and wore pink but then i realized that the cut and the arm flare actually sends Hanfu vibes so i think i actually managed to accomplish my original plan? LOL.
Btw, some ppl who haven't met me in a while asked me if i lost weight (FYI, i HATE this question. If you think i lost/gain weight, keep it to yourself, i don't think talking about my physique is an interesting topic and it makes me feel uncomfortable), which i can't answer as i don't regularly weigh myself (it's a source of mental distress lol) but my clothes seem to confirm it as that skirt used to too tight and now it hangs super loose, which is weird coz i thought i would've quarantine weight gain as i don't do as much physical activities as i normally do and i binge eat sometimes 🤣. Well, i guess my unintentional intermitten fasting and detox are working somehow.
PS : i had to retype the whole caption because IG's acting up as usual, the draft works like shit nowadays and i keep on forgetting to back it up at notes!!! I hope some of you bother to read the the whole thing at least 🤣.
#ootd
#ootdid
#clozetteid
#sbybeautyblogger
#BeauteFemmeCommunity
#notasize0
#personalstyle
#surabaya
#effyourbeautystandards
#celebrateyourself
#mybodymyrules
+ View more details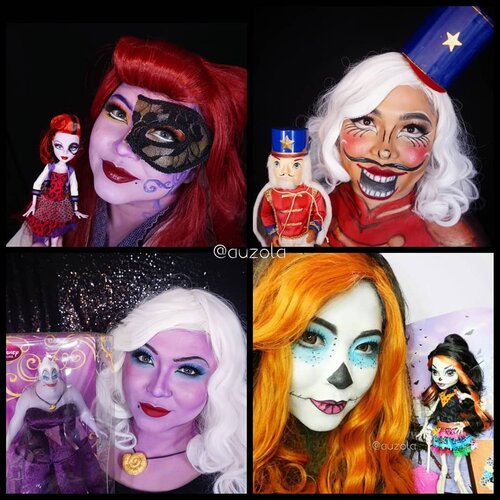 + View more details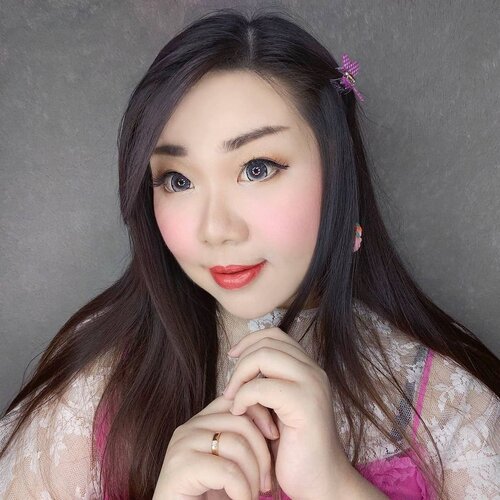 Whenever i ask for a tutorial/look requests, the top request would always be how to create big dolly eyes... I've filmed the tutorial months ago but always got postponed to post because i have more urgent posts haha.Btw whenever i see these kinds of posts tho, the comments would be like "step 1 : already have big eyes" LOL, i sort of agree because your eye size and original shape would always effect the result, however i think we can always have fun and try to reshape our features in any way or style we want with makeup because that is what makeup is for - to have fun and create any look you want!I personally have pretty large eyes opening (especially for an Oriental gal) and easy to manipula shape so it's very easy for me to make my eyes appear huge and doll like. K will post the mini tutorial tonight, please stay tuned!
#makeuplook
#bigdollyeyes
#BeauteFemmeCommunity
#SbyBeautyBlogger
#clozetteid
#startwithSBN
#socobeautynetwork
+ View more details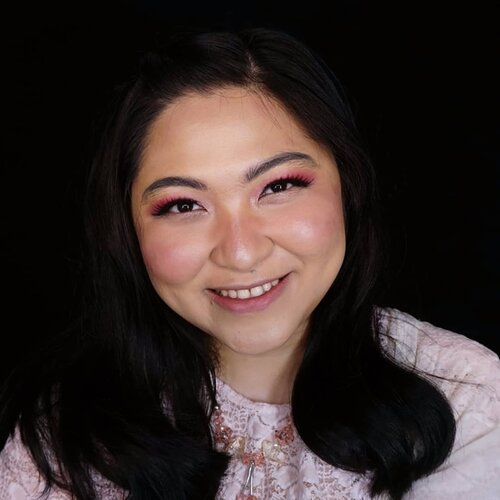 What makes you guys feel insecure??
.
Yha namanya manusia pasti ada aja insecurity nya yes. Duluuuu jaman remaja masih unyu2, aku sempat insecure karena suka dikatain gendut sama keluarga lol. Padahal pada masa itu beratku cuma 47-48. Unfortunately aku gede di pantat dan paha, jadi tetep aja dicengin gendut suruh kurusin badan 🙃
.
Tapi gak lama sih. Abis itu aku lebih ke arah yang bodo amat karena ga ngerasa jelek walaupun agak sekel. So karena akunya tidak merasa seperti apa yang mereka hina2, aku merasa ya cakep aja dan secure.
.
Belakangan, setelah agak dewasa (a.k.a tua), especially setelah melahirkan, BARU DEH AKU MERASA INSECURE KARENA DIRIKU SENDIRI MERASAKANNYA. Huahaha. Aku udah pada tahap ga peduli kalau itu ORANG LUAR yang ngecengin gendut, jerawatan dll ya. Tapi emang aku insecure karena aku merasa gak puas sama diriku yang sekarang.
.
Aku merasa overweight dan emang beneran overweight, bukan cuma ceng2an orang aja. Beratku udah di 85kg sekarang. Bukan jadi berasa jelek banget atau gimana, tentu aja aku masih ngerasa sok cantik. Tapi emang gak enak banget rasanya, mudah capek, susah nemuin baju yang cuttingnya pas dll. Ya ujung2nya jadi insecure juga dan mau bikin badan sedikit fit (belum aku lakukan tapi, baru wacana, astaga my self😌). TAPI kalo ini lebih ke insecure mati muda sih 🙃
.
Kalo dari penampilan yang bikin aku keganggu banget belakangan ini bukan karena gendutnya aku, tapi karena gigi yang makin merenggang sejak hamil 😭 nyesel juga disuru pakai kawat jaman kuliah ama nyokap aku ga mau. Gigi atas aku merenggangnya ga gitu parah, tapi yang bawah astagaah dragonnn. Renggangnya udah ke tahap gigi bagian depan atas bawahnya gak bisa nempel giginya, jadi agak ganggu proses makan juga. Jadi beneran insecure of my smile lately. Pengen behelan rasanya 🙃
.
Kalau kalian, apa yang bikin kalian insecure? Insecure nya datang dari diri sendiri apa karena lingkungan sekitar? Let's share!
.
.
.
#insecurities
#insecure
#makeupforbarbies
#softmakeup
#pinkmakeup
#indonesianbeautyblogger
#undiscovered_muas
#fdbeauty
#cchannelbeautyid
@undiscovered_muas
#clozetteid
#makeupcreators
#slave2beauty
#makeupvines
#tampilcantik
#100daysofmakeup
+ View more details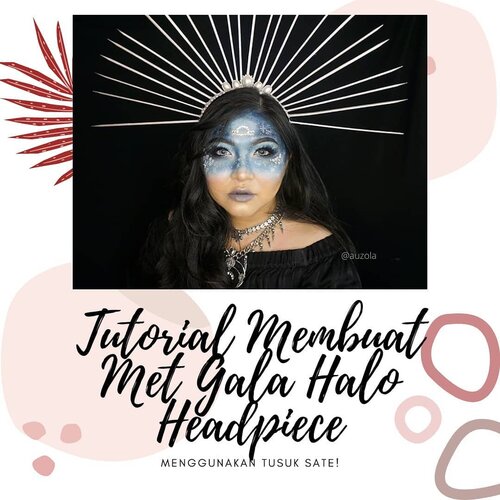 + View more details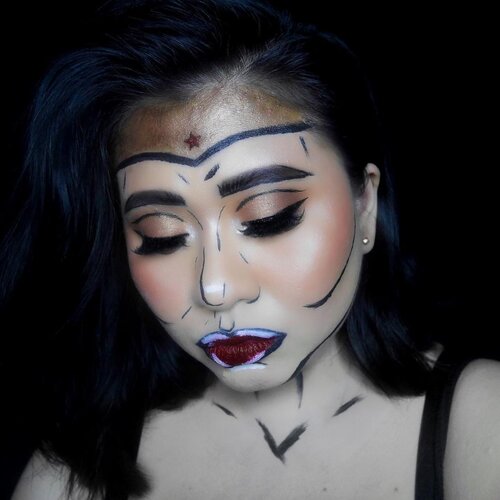 Bukan karena Bucin, tapi Midnight Affair Eyeshadow Palette @esqacosmetics x @paola.serena is really fun to play with!
Very blendable, very pigmented, nyaris no fall out, very versatile, pokoknya warnanya indah-indah banget.
Kayak yang di foto ini, aku bikin 3 looks dari Eyeshadow Palette ESQA x Paola :
Look 1 ~ Aku pake warna Gold-nya buat Wonder Woman makeup kemarin.
Look 2 ~ Buat eyelids, aku pake warna duo chrome. Terus eyelinernya yang kanan pake eyeshadow warna Midnight Blue, yang kiri pake eyeshadow warna Black Sequin 🖤
Look 3 ~ Ini makeup pertama kalinya pas punya eyeshadow palette ini. Lol, emang udah nafsu ceritanya. Waktu itu mikirnya, "pokoknya gw harus cobain semua warn di mata gw!".
Ya gitu deh, kalo mau lebih lengkapnya ada di kikicasmita.com yah
#kikicasmitaBlog
🤗 Cari aja link-nya di Bio aku 🖤
•
•
•
#clozetteid
#socobeautynetwork
#esqacosmetics
#esqaddicted
#esqaddict
#eyeshadow
#eyeshadowpalettes
#witchcraft

+ View more details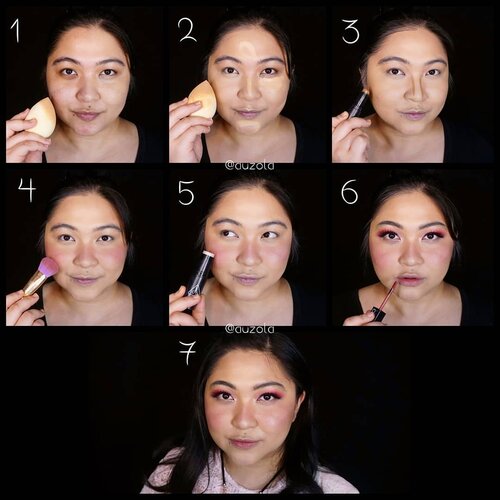 Ini dia tutorialnya! Oya ini produk yang aku gunakan yang dulu menang vote iseng2 di igs itu lho hehe
❤ @laneigeid bb cushion
❤ @maybelline age rewind concealer
❤ @3ce_official shimmer stick
❤ @mizzucosmetics blush on
❤ @esqacosmetics pink goddess palette
❤ @makeoverid intense matte lip cream.
.
Steps:
🌟 Face 🌟
1. Gunakan bb cushion, aku pakai sponge karena puff bawaan cushion ku rusak dimainin isa lol.
2. Aplikan concealer pada bagian yang membutuhkan, kaya undereye, tulang hidung, dagu dan jidat.
3. Shading bagian wajah, tapi tipis2 aja karena ini mau soft look gt.
4. Tambah blush on pink pada pipi dan juga batang hidung biar agak cute.
5. Tambah highlighter biar dewey gitu tampilannya.
6. Bikin eyemakeup dan Gunakan lipstick ala gradient lips.
7. Selesai dehhh.
.
🌟 Eyes 🌟
1. Buat alis tapi agak mendatar biar cute dan ga gitu galak.
2. Aplikasikan eyeshadow pink pada keseluruhan kelopak.
3. Tambahkan eyeshadow pink yang lebih gelap pada ujung luar mata dan blend.
4. Tambahkan eyeshadow shimmer/glittery berwarna terang pada ujunh depan mata.
5. Gunakan highlight/eyeshadow pink muda pada bagian bawah mata.
6. Aplikasikan eyeliner secukupnya aja.
7. Gunakan mascara.
8. Tambahkan bulu mata palsu biar lebih lentik. Done!
.
.
.
.
#valentinedaydatecollab
#makeupforbarbies
#softmakeup
#pinkmakeup
#valentineday
#valentine
#indonesianbeautyblogger
#undiscovered_muas
#fdbeauty
#cchannelbeautyid
@undiscovered_muas
#clozetteid
#makeupcreators
#slave2beauty
#coolmakeup
#makeupvines
#tampilcantik
#boldmakeup
#100daysofmakeup
+ View more details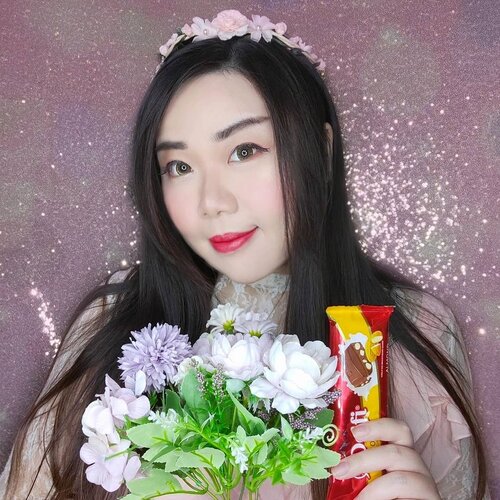 Would you be my Valentine?How are you spending this Valentine's Day? Hubby and i are lazying all day long on the bed 🤣, playing with our phones, romantic or not?Anyway, we did something like dinner and presents on V'days more often than not, because we began dating as teenagers and hubby's quite a romantic person (i think his love language is giving presents, while mine is physical touch. He loves to surprise me with various gifts throughout the years we've been together while honestly i'm very meh about presents most of the time, but i appreciate all of his gifts and i still have the very first gift he ever gave me 20 years ago *it's a teddy bear* so i guess i'm pretty romantic too but very very deep down inside as i find most romantic things to be cheesy and cringey!) and back when we were young, Valentine's culture here was a lot more all out than now and we maintained the tradition well into our marriage, but when it's too close to CNY then we'd usually spend it with family. This year is the most meh Valentine's Day ever for me lol, but issoke, the world is healing - hope for a nice V day dinner next year instead 😛.So to celebrate, i'm doing a makeup collab with these gurls instead (swipe and check out the other girls' looks!), with flowers and chocolate so we can pretend to be each other's Val(Gal)entine!No matter what you are doing/not doing today, i hope you know you are loved!Happy Valentine's Day 💝💝💝💓💓💓🌹🌹🌹🍫🍫🍫🎁🎁🎁.
#valentinesdaydatecollab
#valentinesday
#valentinesday
#valentinesdaymakeup
#valentinesdaymakeuplook
#BeauteFemmeCommunity
#SbyBeautyBlogger
#clozetteid
#startwithSBN
#socobeautynetwork
+ View more details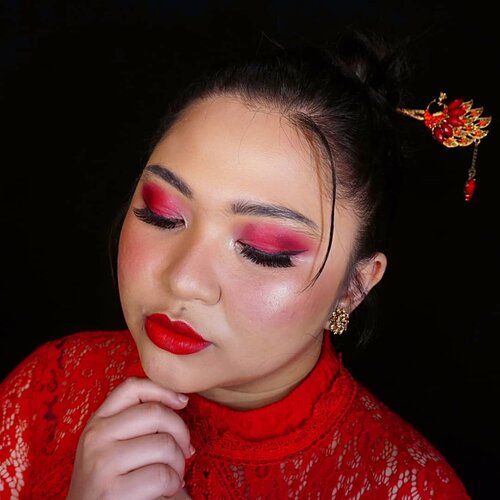 + View more details

loading ...
Back To Top