loading...
Search
18,011 RESULTS FOR LOOK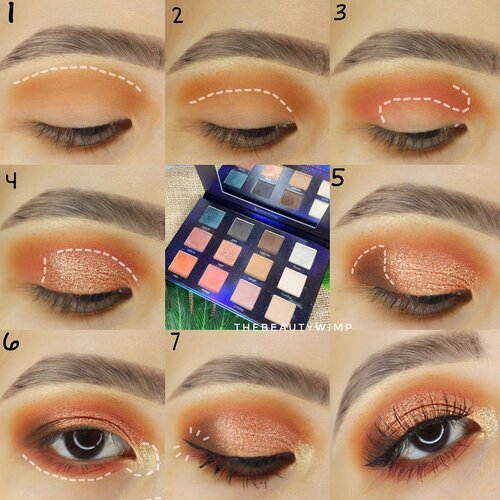 + View more details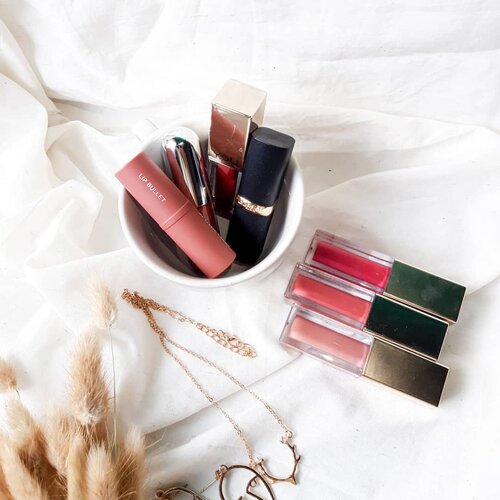 It's the end of May and more lipstick collection 😆 I don't think I will buy any more lip products for the next few months. I actually like warm lipstick to bold color. But if the color really suits me and doesn't make my face look pale I will definitely use it anyway. I also tried purple lipstick, its very bold 😍 Do you like bold color?

Btw, the weather is sunny today but doesn't feel very hot at noon and I did take some pics for ig feed. For Sunday selfcare I use a hair mask and drafting for blog post with a cup of ice coffee.
Hows your weekend going on?
+ View more details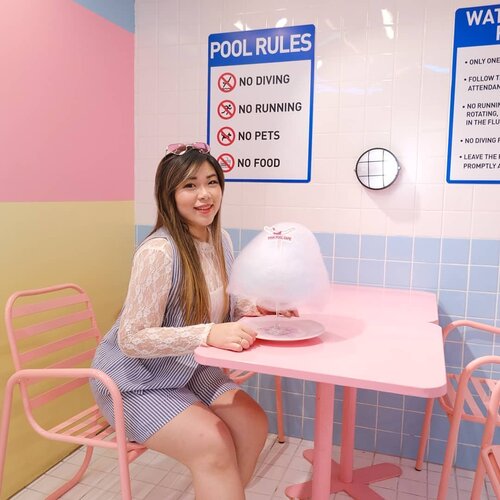 I'm a total control freak and apparently (something that i never really consider myself to be before) quite a perfectionists, i am my own worst critics and i expect a little bit too much out of myself sometimes.
It's been 3 days where i feel like i've done nothing and it's making me feel even worse (on top of already feeling miserable. When men says PMS is not a thing, i'd like them to be injected with hormones similar to what we have during PMS and see how they handle the emotional rollercoaster), i've planned to do a makeup look (or 2, being an over achiever that i am) but the severe allergy attacks (i got huge bumps on my face), the lack of sleep due to the itchiness and the overall shitty feeling you get during PMS, i just couldn't force myself to do anything.
We all should be a little kinder to ourselves too and cut some slack, we are all experiencing some sort of stress and trauma, whether or not we even realize it, after all our normal life has just been cut and forced to be shelved for a few months already, it's only normal.
I am trying to give myself some time, to do nothing and let this emotional waves tide over, and tell myself i am not a failure just because of that.
Tomorrow we can start again.
#stylenandapinkhotel
#pinkhotel
#stylenanda
#cafebangkok
#bangkokcafe
#bangkok
#pinkinthailand
#clozetteid
#sbybeautyblogger
#beautynesiamember
#bloggerceria
#influencer
#jalanjalan
#wanderlust
#blogger
#indonesianblogger
#surabayablogger
#travelblogger
#indonesianbeautyblogger
#indonesiantravelblogger
#girl
#surabayainfluencer
#travel
#trip
#pinkjalanjalan
#bloggerperempuan
#asian
#thailand
#bunniesjalanjalan
#pinkinbangkok
+ View more details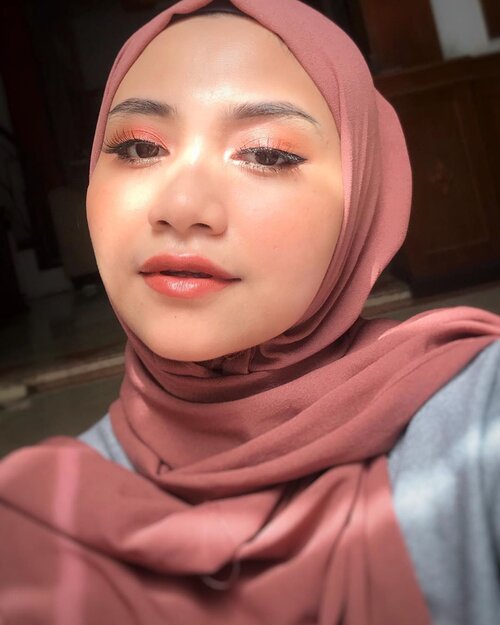 #makeupYOUaja
, lagi suka banget pakai eyeshadow simple kayak gini, di foto ini aku pakai shade terbaru The Simplicity eyeshadow quad yaitu Shade 06 Fresh (slide foto pertama ) dan shade 05 Glam (slide foto kedua), warnanya cantik cantik banget, dan kepakek banget loh, dan bagusnya dia pigmentasinya Oke , ngeblendnya juga gampang, apalagi liat packingmya Hemm kudu wajib dibawah ke dalam pouch makeup kita, kecil mungil gak makan banyak tempat 💕💕
.
.
Untuk shade 06 Fresh ini dia lebih ke pink gitu gitu beb, hasilnya lebih ke sweet gitu dan sesuai namanya hasil look keliatan fresh, menurut aku, dan Shade yang 05 Glam, sesuai namanya lebih ke Glam gitu, bikin eyelook agak gelap sebenarnya juga lebih oke tapi aku pengen hasil natural jadi bikin eyelooknya juga natural yah kan , dan warna matte coklat darknya lebih gelap lagi yang dipunya di shade 05 Glam jika dibandingakn dengan 06 Fresh,,, pokoknya kedua shade terbarunya jempol semua 😍😍
.
.
Untuk produk detailnya, aku bakal up video pakai ke dua eyeshadow ini beb, jadi tungguin 😘
.
.
@youmakeups_id @jdid @thesimplicity_id
#makeupYOUaja
#YOUmakeups
#Thesimplicityid
#YOUxJDID
+ View more details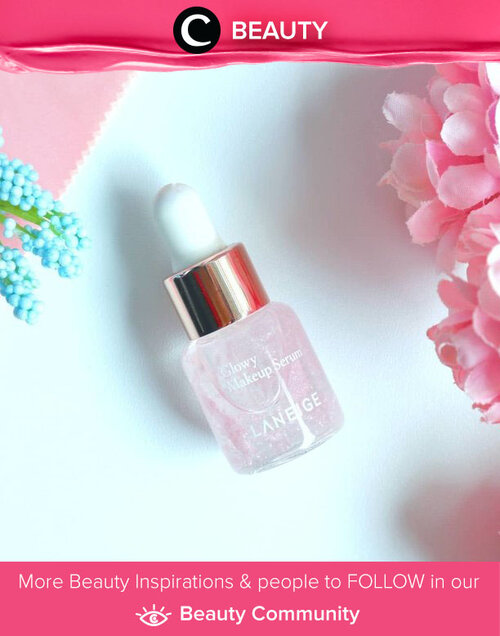 Salah satu produk Laneige yang direkomendasikan oleh Clozetter @Saycintya: Laneige Glowy Makeup Serum. Teksturnya yang sedikit lengket membuat makeup makin menempel dan menyatu pada kulit. Seperti namanya, serum ini memberikan efek glowy dan healhty skin bahkan hampir seharian. Simak Beauty Update ala clozetters lainnya hari ini di Beauty Community. Yuk, share produk favorit dan makeup look kamu bersama Clozette.

+ View more details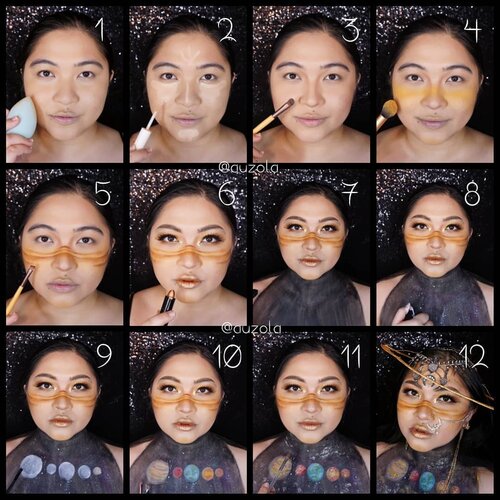 + View more details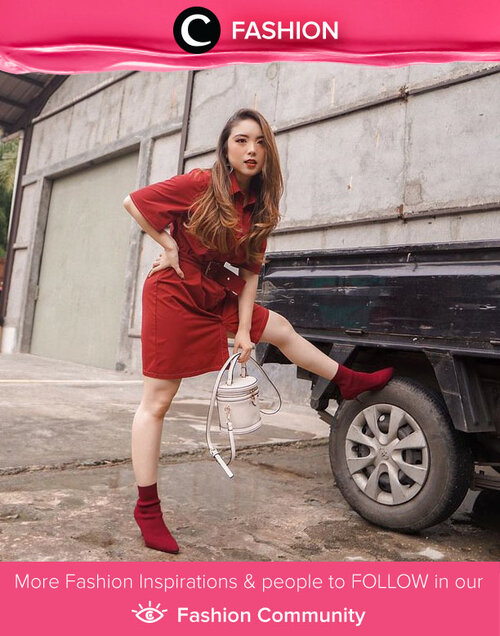 Sunday best in red on red combo, just like Clozette Ambassador @priscaangelina's look. Simak Fashion Update ala clozetters lainnya hari ini di Fashion Community. Yuk, share outfit favorit kamu bersama Clozette.


+ View more details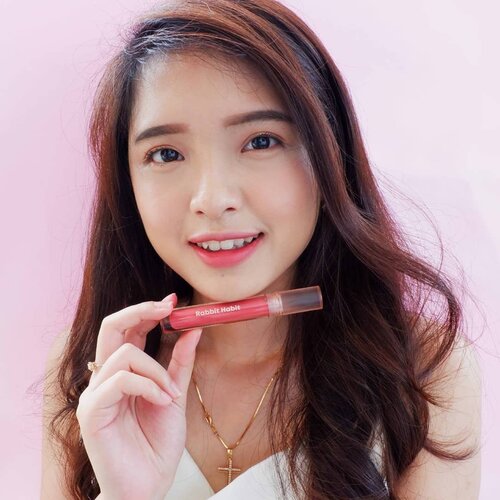 + View more details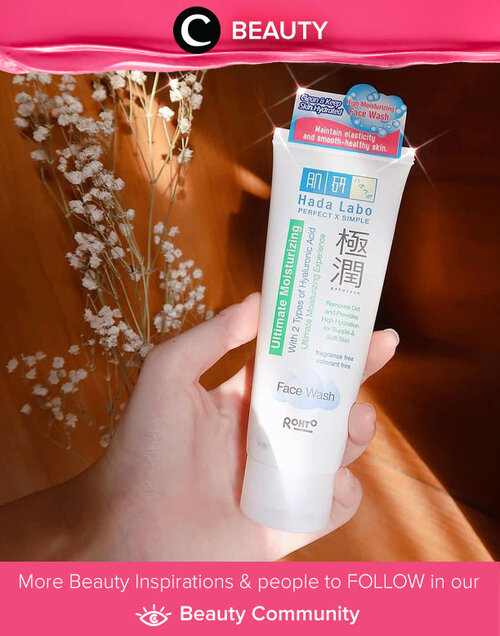 Apa face wash andalanmu, Clozetters? Kalau Clozetter @ellyzabeth sudah sejak lama menobatkan Hada Labo Gokujyun Face Wash menjadi holy grail-nya. Teksturnya yang halus, gentle pada kulit, dan tidak memberikan efek tertarik pada wajah membuat produk ini aman untuk semua jenis kulit dan memberikan efek memlembapkan. Beauty Update ala clozetters lainnya hari ini di Beauty Community. Yuk, share produk favorit dan makeup look kamu bersama Clozette.

+ View more details

loading ...
Back To Top