loading...
Search
22,214 RESULTS FOR LOVE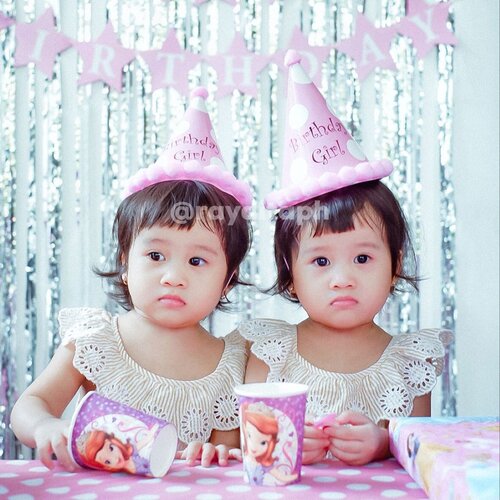 + View more details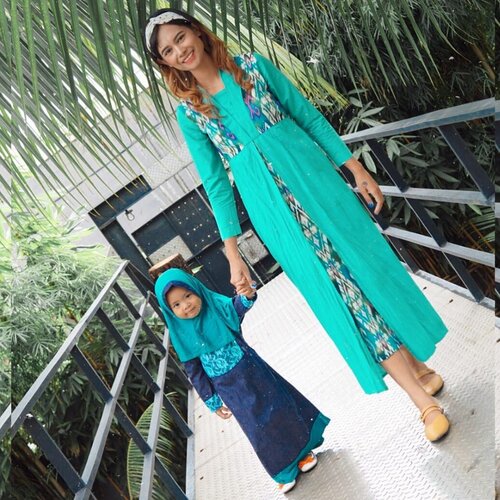 + View more details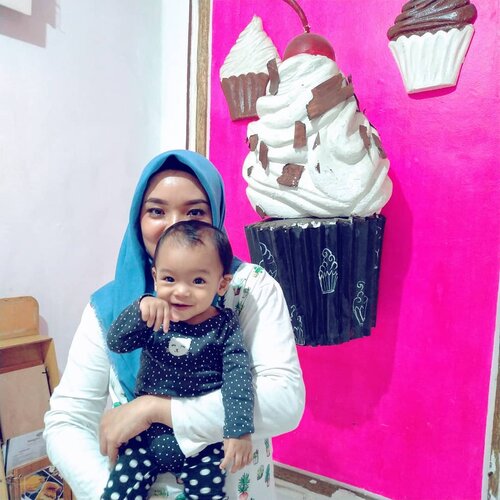 Halo selamat pagi! Dari anak piyik ini yang giginya udah 4! 😁
Anak piyik ini per hari ini udah 11 bulan aja ya ampuun, bulan depan udah setahun. Uuh waktu sangat cepat berlaluu 😭
Seneng di usia 11 bulan dia udah bisa jalan walaupun masih dititah.
Trus dia bisa berdiri sendiri stand by tanpa pegangan untuk beberapa detik, habis itu duduk 🤭
Targetnya usia 1 tahun udah bisa jalan sih, karena di sekolahnya juga suka ditegur sama missnya, kalau udah bisa jalan, jangan suka digendong2 kata Missnya. Jadi di rumah juga suka aku suruh jalan sendiri, supaya cepet jalan. Salah satu bentuk stimulasi juga.
Besok2 bisa mandi sendiri ya nak 🤭
Udah bisa bilang papapapaaaaa... Tapi mamamamaa-nya belum 😒. sungguh terlalu diskriminan 😛
Tinggal setahun lagi periode aku menyusui, aku gak pengen berakhir sebenernya. Semoga aku bisa menyusui sampai 2 tahun dan lulus Weaning With Love.
Yeah will see ☺️ Happy Weekend Everyone!
#ClozetteID
+ View more details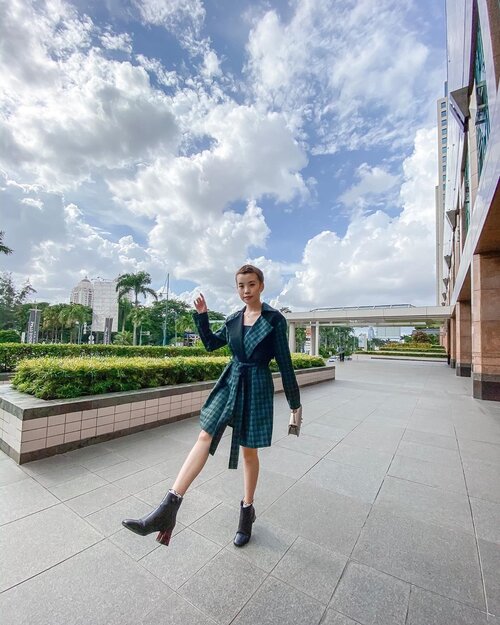 Trying to challenge myself to expand and elevate above all the misery and disheartening events & news happening globally. My prayers go to everyone being directly or indirectly affected by these mishaps. Since the beginning of the year, it has been like a never ending surprise which brings uncertainty, fear and tears to the eyes of many, starting from war, flood, bush fires, global epidemic 🦠, economic crisis, etc. Above all let's rise, have faith and continue to do our best! Don't be shaken by fear but let's change our perspective and see the goodness in every tiny bits in every day. Cause what we have left is hope and instead of dwelling in sadness and uncertainties, let's craft our own happiness by enjoying the beauty around us just like that beautiful glimpse of blue sky behind me! P.s. that was
#unedited
the sky was that beautiful a few days back ❤️ so glad iPhone camera managed to capture it.
.
.
.
.
.
.
#shotoniphone
#style
#whatiwore
#steviewears
#clozetteid
#ootd
#fashion
#label8store
#love
#exploretocreate
#collabwithstevie

+ View more details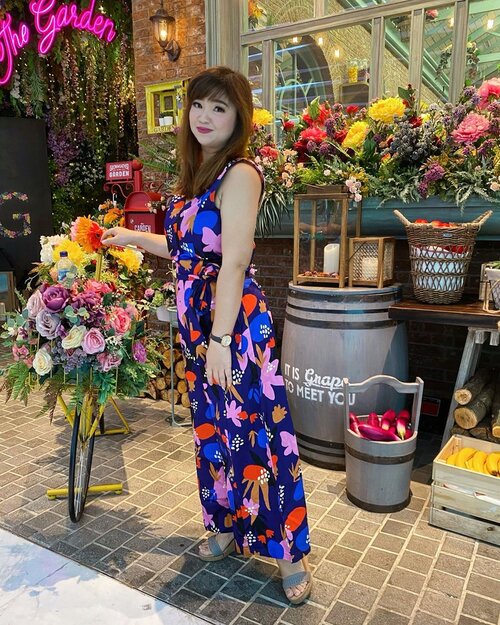 + View more details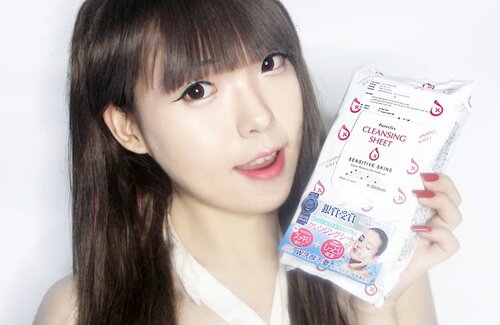 My Travel Mate! Hampir tiap minggu, Yuki selalu travelling ke luar kota, tapi tetap harus care sama kulit dong.
Ini produk cleanser yg selalu Yuki bawa kemanapun dan kapanpun Yuki pergi. 'Must-have-item' yg hrs selalu ada di tas! Seringkali dlm kondisi yg kelelahan selepas berkegiatan, dan ketika perjalanan panjang dr luar kota. Seringkali Yuki harus menghapus makeup di mobil. Purevivi Cleansing Sheet selalu jd andalan
.
❤ ピュアヴィヴィ クレンジングシート (PUREVIVI CLEANSING SHEET) -
Only 1 sheet to removes makeup. Suitable for my sensitive skin. I always bring this cleansing sheet with me when i go traveling. I can say, this is the best cleansing sheet i ever use for a lifetime. I will tell you a reason why i love this cleansing sheet so so much!
.
✨Permukaan sheetnya lebar dan terasa lembut, berbeda dg cleansing sheet yg pernah Yuki pakai sebelum2nya, teksturnya kasar dan setelah pemakaian malah terasa perih.
.
✨Formulanya sangat lembut krn kandungan bahan2 yg baik utk kulit. Dan setelah pemakaian kulit terasa lembut, kenyal, lembab, ternutrisi, tanpa membuatnya terasa kesat dan kering.
.
✨1sheet mampu mengangkat makeup pd wajah, krn permukaan sheetnya lebar. Namun utk full-makeup disarankan menggunakan 2sheet agar pembersihan lebih maksimal. Tdk mengandung bahan2 yg berbahaya bagi kulit : paraben, alkohol, oil, pewarna buatan, Apalagi utk cleansing.
.
✨Membersihkan makeup dg maksimal. Bahkan waterproof makeup sekalipun! Yuki mengaplikasikan lipcream yg ckp waterproof, lalu menghapusnya dg Purevivi Cleansing Sheet. And i was so amazed with the result. Yg mana ia tdk terasa kasar di kulit, justru malah membuat kulit terasa lembut dan mampu mengangkat lipcream hingga tak bersisa tnp meninggalkan rasa kering.
.
That's why aku suka dg produk2 skincare dan kosmetik Jepang, krn prinsip kecantikan Jepang adalah : 'MEMPERCANTIK DAN MERAWAT'. Bukan hny mempercantik sj namun mengesampingkan perawatan. Justru ketika sdg mempercantik, di saat yg sama jg dirawat dg kandungan dr produk.
.
Read the full review on my blog (link on my bio👆)
.
#JapaneseBeauty
#JapaneseSkincare
#Japan
#makeup
#kawaii
#skincare
#beauty
#makeup
#healthyskin
#IndonesianBlogger
#clozetteid
#cchannelbeautyid
+ View more details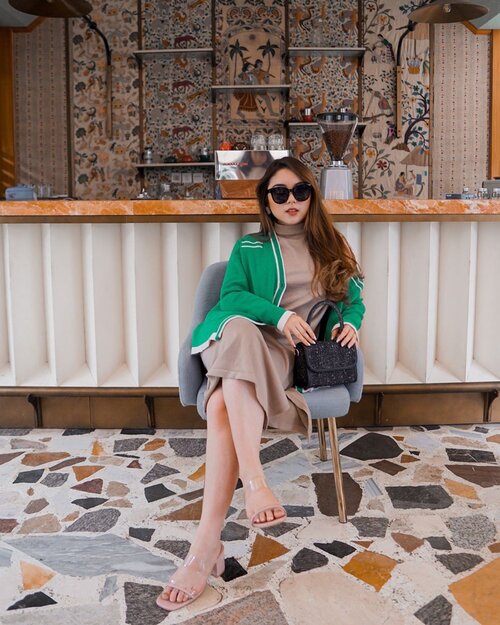 + View more details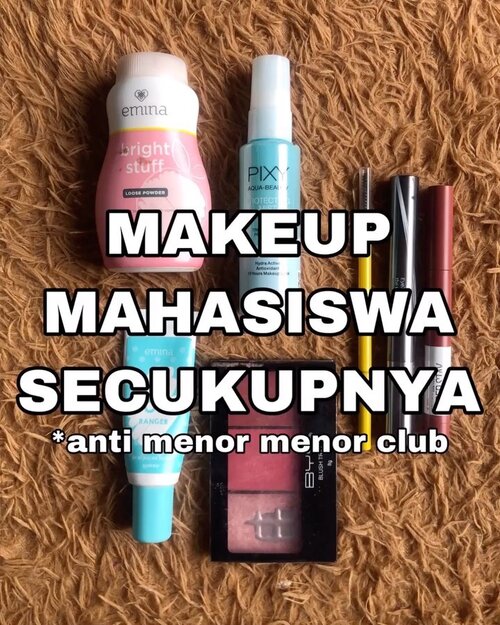 + View more details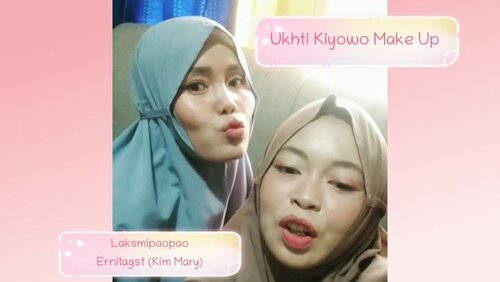 Uwuuuu~ After raise the energy to edit this video💪We proudly present the tutorial of 𝐔𝐤𝐡𝐭𝐢 𝐊𝐢𝐲𝐨𝐰𝐨 𝐦𝐚𝐤𝐞𝐮𝐩!! Uwuuuu~Glad to have the chance to 𝐭𝐨𝐮𝐜𝐡 Kim Mary's face (@ernitagst) wkwk 🤣💃Btw .What I use?Concealer @mizzucosmetics Cushion @simplysiti.id Brow & mascara @wardahbeauty Eyeshadow, lipstick & liptint @thefaceshopidEyeliner @purbasarimakeupid Contour & highlighter @nyxcosmetics_indonesia Maxi satin Bronze @absolutenewyork_id .I will put the full video in Youtube @Laksmipaopao Hope you enjoy to watch this 😘btw in this video we fuss about @rizkyardinsyah wkwk 😝.
#kawaii
#clozetteid
#love
#koreanmakeup
#japanese
#hijabers
#hijabstyle
#beautytutorial
#indonesia
#theshonetinsiders
#makeupideas
#inspiration

+ View more details

loading ...
Back To Top