loading...
Search
24,220 RESULTS FOR LOVE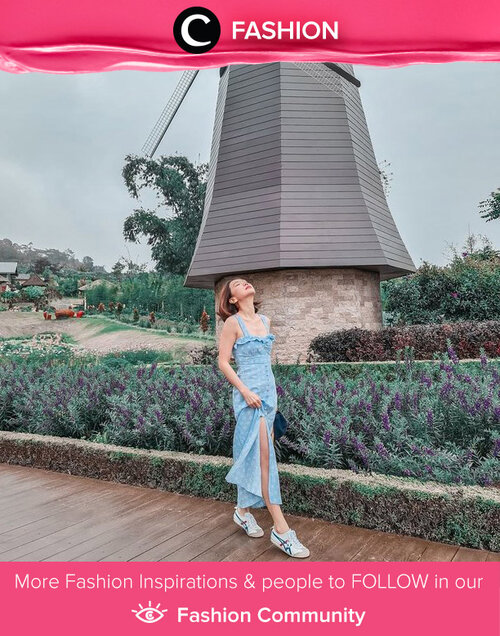 Clozetter @saralovesfashion shows her chic holiday outfit idea. We love this look! Simak Fashion Update ala clozetters lainnya hari ini di Fashion Community. Yuk, share outfit favorit kamu bersama Clozette.

+ View more details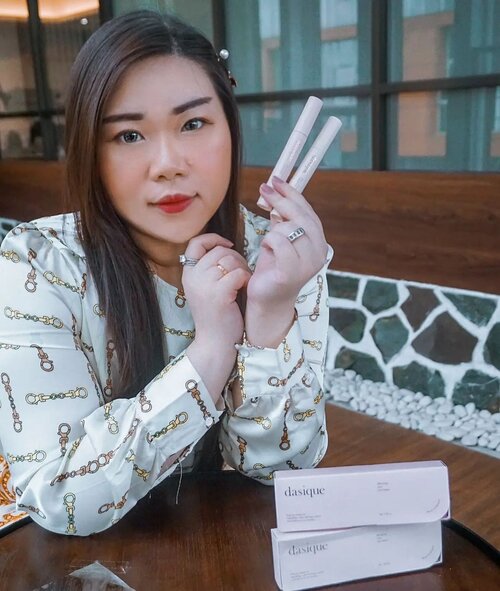 #Repost
from Clozetter @Mgirl83.
Mascara with the prettiest packaging ever!
I am definitely in love with @dasique_official 's aesthetic and even their mascara's no exception.
Been loving their Mood Up Mascara Long & Curl lately, it's the typical soft and natural type of Korean mascara (if you are obsessed with luscious lashes like me, you'd need 3 coats) and available in 2 shades :
* 01 Black
* 02 Choco Brown .
I was always hesitant about trying non black mascara, but the Choco Brown is actually dark enough to make me not feel weird but give the overall look a softer, more romantic look and i am starting to really like it too 🙈. It might not look too different to black when you apply it, but side by side comparison would make it obvious! (It's my first brown mascara, if you can't tell 😛)
With formula that is just right (not too wet, not too dry), the mascara has small fibres to make lashes looks longer and more voluminous - and it is able to hold curls all day long without smudging (no smudging is important for me!). The brush is small and curved, making application to be a breeze and precise.
The packaging is very extra, comes with a pretty box with floral design in the inside, the mascara tube's colors are in the nude family, which is very very pretty and aesthetic but honestly pretty easy to get dirty as the mascara can smudge around the opening 🙈, but still - for mascaras to impress me with their packaging is really something so if you are drawn to pretty things like me, you should really check this brand out.
Overall, i enjoy using Dasique's mascara (although i do use multiple layer everytime because i like va va voom lashes) and i am dying to get my hands on their eyeshadow palettes because they all look sooo pretty 😍😍😍.
You can grab yours at my Charis Shop (Mgirl83) for a special price or type
https://bit.ly/dasiqueMascaraMindy83
To directly go to the product's page 😉.
@hicharis_official @charis_celeb @charis_indonesia
#charisceleb
#charis
#hicharis
#reviewwithMindy
#beautefemmecommunity
#koreancosmetics
#clozetteid
#sbybeautyblogger
#makeup
#koreanmakeup
#dasique
#dasiquemoodupmascara
+ View more details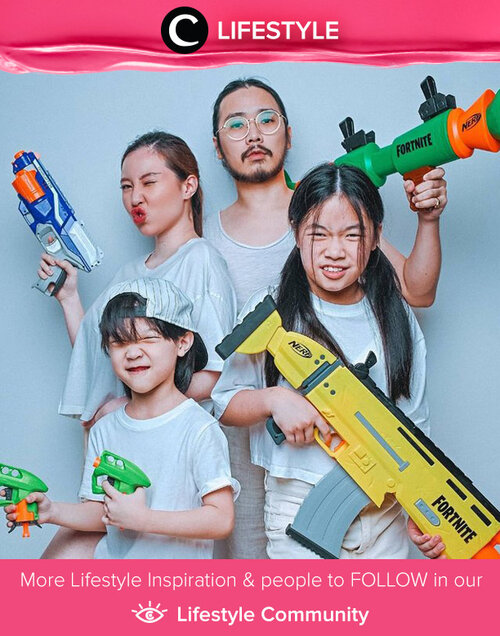 Time spent with your loved ones always the happiest. Image shared by Clozette Ambassador @yanitasya. Simak Lifestyle Update ala clozetters lainnya hari ini di Lifestyle Community. Yuk, share momen favoritmu bersama Clozette.

+ View more details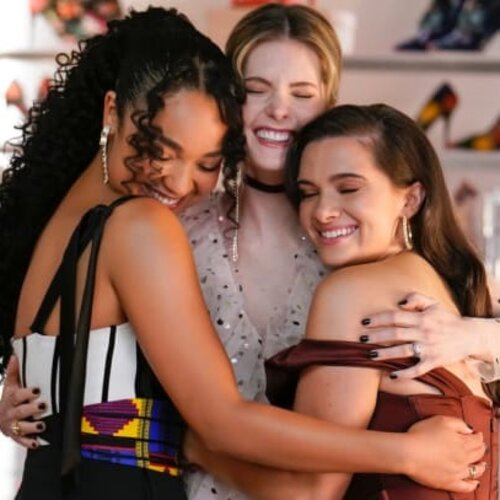 ...
Saya sendiri benar-benar menikmati menonton serial ini, bukan hanya karena saya menyukai hampir seluruh elemen yang ada di dalamnya, mulai dari tokoh, latar, sampai wardrobe yang digunakan. Simak juga artikel menarik lainnya di Article Section pada Clozette App.

+ View more details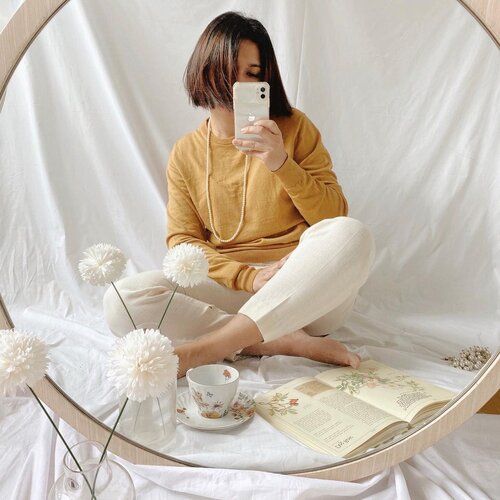 #Repost
from Clozette Ambassador @cellinikamil.
Messy hair don't care. Who loves to read book while sipping tea other than me? I think this hobby will suits me well when Im older and became a granny LOL 😂
-
#ClozetteID
+ View more details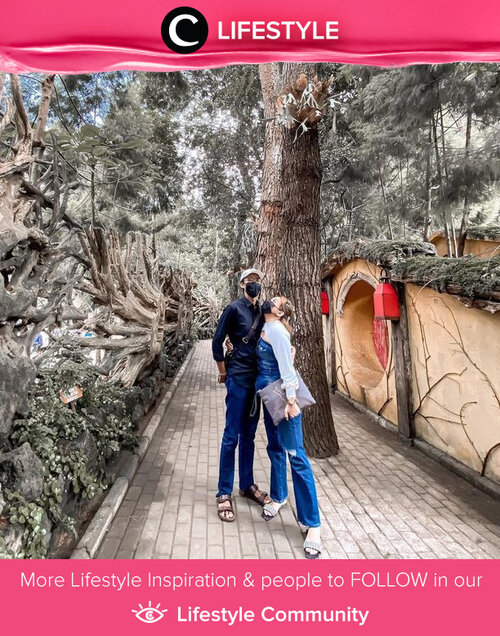 Going on a vacation with your loved ones always such a healing moment. Image shared by Clozette Ambassador @lidyaagustin01. Simak Lifestyle Update ala clozetters lainnya hari ini di Lifestyle Community. Yuk, share momen favoritmu bersama Clozette.

+ View more details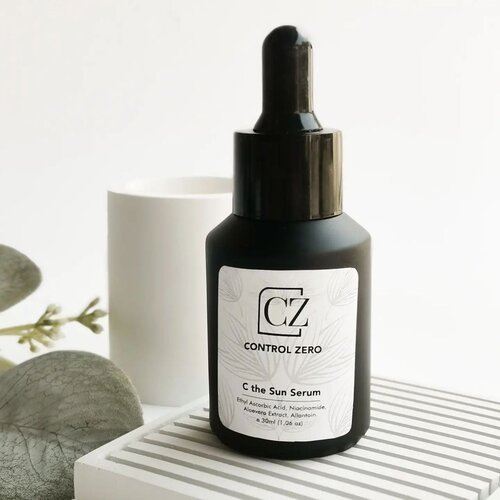 #Repost
from Clozetter @yourwilddaisy.
Do you use vitamin c serum in your routine?
1 tahun belakangan ini aku obsessed with vitamin c serum, rasanya ada yang kurang kalau aku nggak memakainya, terutama di pagi hari. Vitamin C yang kaya akan antioksidan membantu melindungi kulit dari radikal bebas, so it's a great combo buat dipasangin dengan sunscreen!
Sayangnya aku punya kulit sensitif dan mudah berjerawat, nggak semua vitamin c serum langsung cocok aku pakai. Sekitar pertengahan bulan Juni aku mulai cobain Control Zero C the Sun, ini adalah vitamin C serum yang menggunakan Ethyl Ascorbic Acid, beruntung sejak pertama pakai hingga saat ini tidak ada reaksi negatif di kulitku.
Sebenarnya aku berencana mereview produk ini setelah pemakaian 1 bulan, sayang sejak awal juli aku sakit trus kena Covid juga yang akhirnya aku harus tunda reviewnya. Sambil menunda apakah aku menghentikan pemakaian? No! Malahan aku lupa diri pas sadar produknya sudah tetes2 terakhir 😂.
Okay, I will make it short! I love the packaging, black is my fav color! Tekstur produknya cair dengan sedikit kekentalan, jadi nggak langsung meluncur pas ditetesin. Bening dan selama 3 bulan terbuka dia nggak oksidasi, aku nggak simpan di kulkas, suhu kamar saja. No fragrance tapi juga nggak ada bau yg bikin kurang nyaman.
Penggunaan produk ini tuh bantu banget buat pengaplikasian sunscreenku yg kebetulan agak kesat jadi lebih mudah, karena dia agak slippery gitu dan finishnya lumayan lembap & bikin permukaan kulit lebih halus.
Selaian Ethyl Ascorbic Acid as an antioxidant properties, produk ini juga ada Niacinamide, Aloe Vera Extract & Allantoin. Selama 3 bulan rutin memakai serum ini aku mengamati warna kulitku lebih merata, bekas jerawat yg cokelat tua jadi lumayan pudar, tekstur yang kasar bekas jerawat jadi lebih halus.
Hasilnya memang nggak secepat kalau pakai kandungan L-ascorbic Acid, but for my sensitive skin ini adalah vitamin C serum paling mild dan super nyaman yang pernah aku coba!
@controlzero_id
#controlzero
#vitamincserum
#serum
#localbrand
#indonesianbrand
#indonesianskincare
#beauty
#beautycommunity
#ClozetteID
#acne
#jerawat
#antiacne
#skincare
#skincareroutine
#skincarereview
+ View more details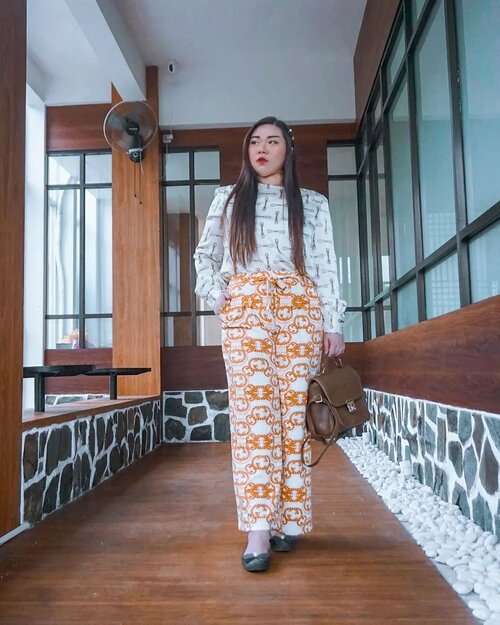 #Repost
from Clozetter @Mgirl83.
Channeling my inner tai tai 😛✌️.
I'm sure you'd agree that my outfit is pretty different than my usual style - it's just that once in a while i am drawn to these type of classy, mature but relaxed style too. I'm also don't usually wear a lot of pattern (let alone trying to pair pattern with pattern) but i was influenced by Jeffree Star's loud Gucci style so i was very drawn to these pattern somehow.
Top and bottom were bought separately, i don't remember which one i bought first but i do remember buying one purposefully to wear with the other one specifically - and i think they really go well together (if i may say so myself haha).
Top : @maxfashionsindonesia
Pants : i'm almost sure i got it from @houseofvintage_sby (there used to be one in Marvell City but it closed down after pandemic 🥲. I loved this store very much, they have a lot of trendy fashion with crazy cheap price tag. I think they still have a store in Royal Plaza, dunno if they are still open but i checked that they are still active in IG and you can purchase their stuffs online).
Bag : unbranded, bought in South Korea.
I might wear more patterned tops and palazzo pants (well, palazzo pants are my fave type of pants) and act my age - but i can't promise anything 😛✌️.
#ootd
#ootdid
#clozetteid
#sbybeautyblogger
#BeauteFemmeCommunity
#notasize0
#personalstyle
#surabaya
#effyourbeautystandards
#celebrateyourself
#mybodymyrules
+ View more details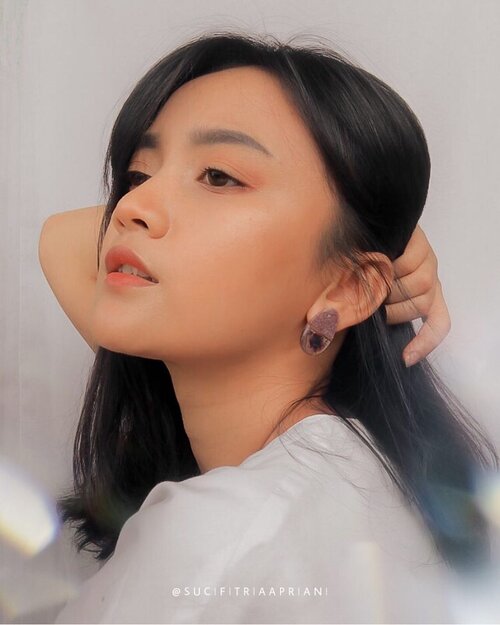 + View more details

loading ...
Back To Top