loading...
Search
18 RESULTS FOR LOVEBIRD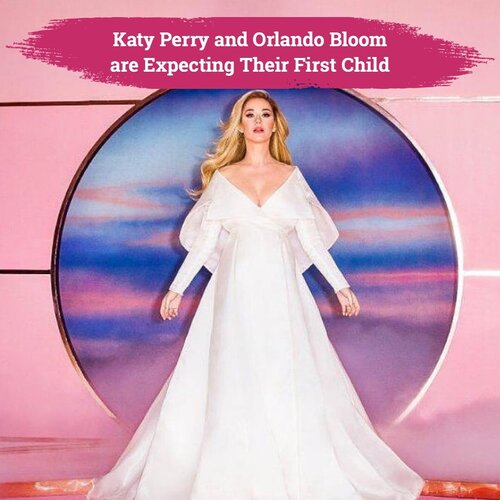 Katy Perry memberikan sebuah kejutan besar untuk semua KatyCats melalui music video lagu terbarunya, Never Worn White. Katy Perry mengumumkan kehamilan pertamanya dengan Orlando Bloom dengan cara menunjukkan baby bump-nya pada bagian akhir music video tersebut..Pasangan ini mengawali perjalanan mereka sejak tahun 2016 dan sempat break di tahun 2017, namun Katy dan Orlando akhirnya memutuskan untuk bertunangan pada hari Valentine tahun 2019 lalu. Congratulations, lovebirds!
#ClozetteID

+ View more details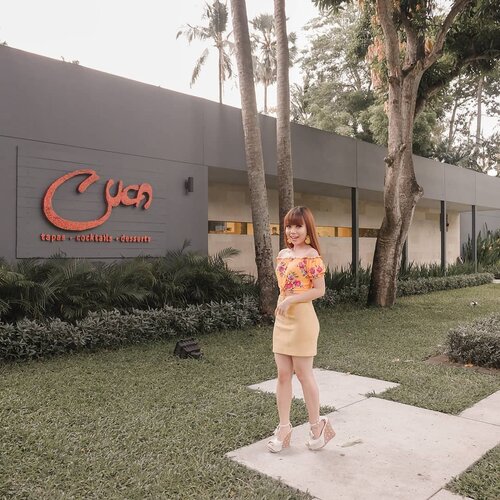 #throwback
to my very first tapas experience at @cucaflavor 🌴❤️✨ .
.
If you're looking for a tapas restaurant with nice ambience, lots of insta-worthy photo spots, friendly staffs, and reasonably priced menu - @cucaflavor is definitely the answer! 😳 The Head Chef, Kevin Cherkas, is the lovely & funny Michelin-Star Chef behind the creative recreation of every dish in @cucaflavor. .
.
He also understands that Bali's one of the most popular destinations for lovebirds and newlyweds, that's why in Cuca there are curtains to separate the tables (yes, as seen in 4th pic!) to accomodate your need of private & intimate dining experience with your loved one 😉❤️
.
.
Swipe left to see the desserts that we had >> 1. Tea-ramisu: This is Tea-ramisu with grass jelly, white chocolate, and mascarpone. Inspired by Italian dessert tiramisu, but instead of coffee, we use organic black tea.
2. Cocoa Mint: This is Cocoa mint with warm dark chocolate mousse, mint ice cream, cocoa crouton. Inspired by Classic English chocolate & mint.
3. Caramel Apple: This is Caramel Apple with Javanese black pepper ice cream, vanilla pannacotta, and caramel mousse. Inspired by American warm Apple Pie.
4. Snow White: This is Snow White with frozen yoghurt, strawberry poached, and rose petal. Inspired by the trending frozen yoghurt in Asia.
5. Tokyo Mojito: a blend of fresh citrus, rum, lemon basil and soda. ONE OF THE BEST MOJITO I've ever had in my life 🤤✨🎊
.
.
#travelphotography
#travelwithCarls
#CarolinBali
#CarolApproved
#bali
#balibible
#kulinerbali
#tapas
#tapasbar
#tapasbali
#beautifuldestinations
#foodies
#foodpedia
#foodphotography
#foodporn
#jimbaran
#kuta
#balicafe
#balirestaurant
#baliguide
#clozetteid
#lifestyle
#food
#bloggerindonesia
#bloggerperempuan

+ View more details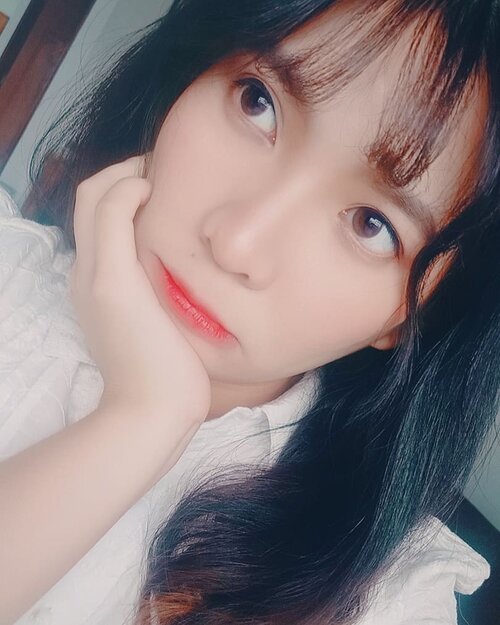 + View more details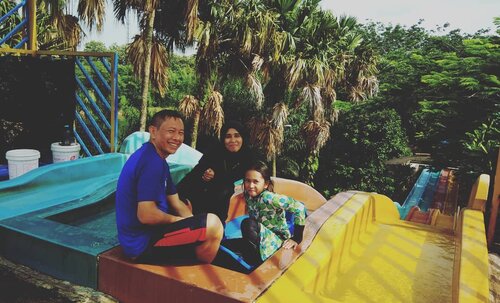 Saat ke waterboom bulan lalu, ada satu permainan berseluncur yang keliatan seru banget. Saya lihat dari bawah, langsung mbantin, kayaknya pendek juga seluncur ini. Akhirnya saya ajak suami buat ikut. Tapi pas naik tangga, loh malah terasa tinggi banget. Pas nyampe atas, suami langsung bilang "Ayo mi, kita seluncur bareng". Belum lagi saya jawab, petugasnya bilang, "Kalau mau seluncur harus pakai papan seluncur pak. Ada di bawah". .
.
Alhamdulillah akhirnya kami batal berseluncur. Si bapak suami sempat kesel karena tak bisa berseluncur, saya bahagia sekali karena nggak berani berseluncur. Soalnya pas nyampe atas, lihat seluncurannya tinggi bangeet. Puyeng 😅😂
Tapi karena udah nyampe di atas, sayang banget kalau nggak dimanfaatkan momennya buat foto bareng 😅😂😂.
#family
#happyme
#lovebird
#waterboom
#jakarta
#lidbahaweres
#clozetteid
+ View more details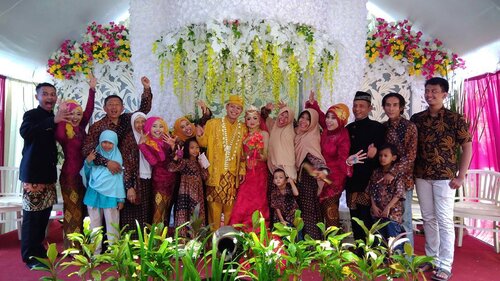 Alhamdulillah ....Terima kasih Kudus atas segala keramahan dan kebaikannya. Alhamdulillah misi kedua menghadiri pernikahan keponakan telah selesai. InsyaAllah berkah bagi keluarga dan semuanya. InsyaAllah bisa berjumpa di lain waktu. InsyaAllah ....
#familyphotography
#lovebird
#weddings
#lidbahaweres
#clozetteid
+ View more details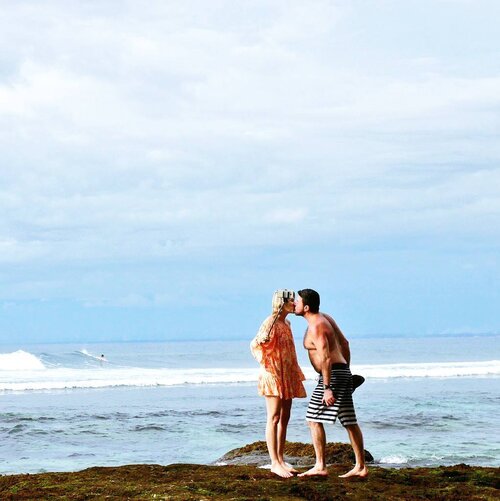 + View more details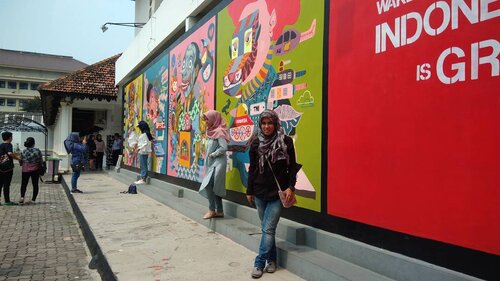 + View more details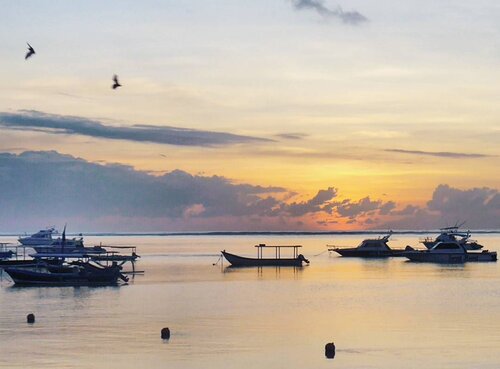 + View more details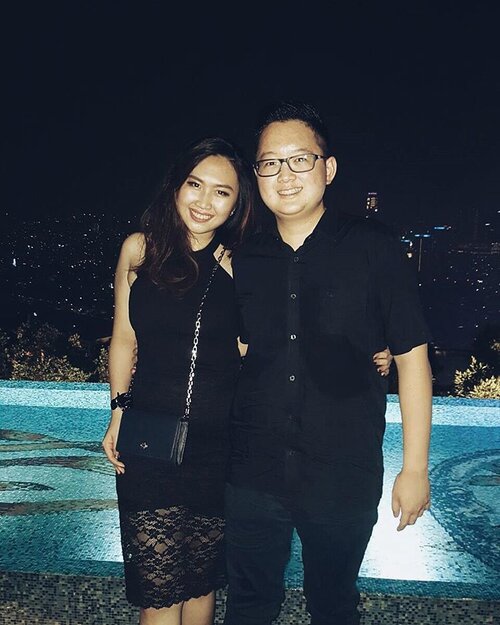 + View more details

loading ...
Back To Top