loading...
Search
2 RESULTS FOR LOVESONG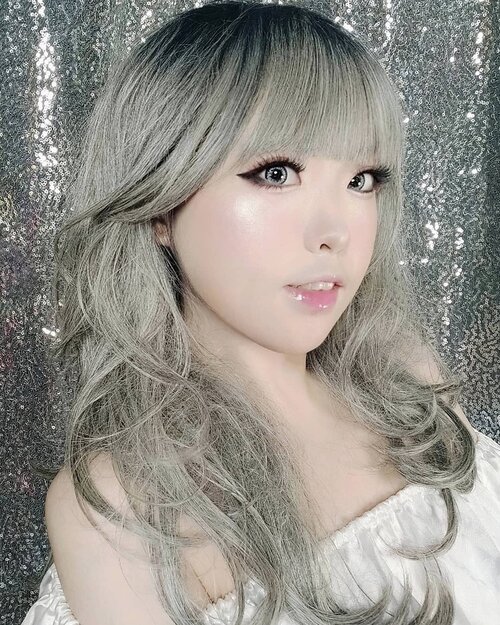 It seems like my signature makeup will fit perfectly for wedding makeup. It will keep you looking flawless - just focus on eye makeup & natural-glowing skin..*Tbh, i don't have an interest to get married in my 20's or early 30's bcs i'm too focus to improve myself & carreer. I don't think i have a time for romance. But if someday i decide to get married, i'm sure i'll do my own makeup & hairstyle, design & make my own wedding dress, write down the rundown, ask my sister to make a wedding cake (she is a professional chef & cake-art decorator 😘).My experiences tell me much about it all. I just need an event organizer to help me during the party 😌btw, garden party always be my fav one, with the closest family and friends. It's kinda private bcs i don't like too many guest. Such a waste if i invite too many people but i don't really knw them well. .I'll sing ballad love-song for my husband to be. 'You're the Inspiration' by Chicago (1984) is on the top on my list. Tbh, i have a high standart for a man i want to live with. Beside good looking, someone who will support me for everything i do, has a sense of art too, a deep thinker and open minded person. So, we can share about everything & make an artwork together. I don't want wasting time to have a small talk with wishy-washy kind of person. Career is my number one priority. I'll never trade every second of my life by living a fake love-live or be with someone that's not educated enough..I don't like a 'normal-boring' life like getting married-having baby-raise the kids-etc. I'm not gonna say it's wrong. Not at all, all people has their own choice, right? But i don't want to have that kind of life. Don't judge me bcs of my own choice. As an artist, i have my own life-goals, i prefer to live my life to th fullest & inspire the world with my artwork &ceativity.If someday i find someone who fill my expectations, has similarities and same way of thinking, i'll have no hesitation to living a marriage life and write down our planning to inspire others. But if not, it's not a big deal too. I never afraid to be alone. I enjoy it because i'm focus on what i can do to inspire others and living my thousand dreams
+ View more details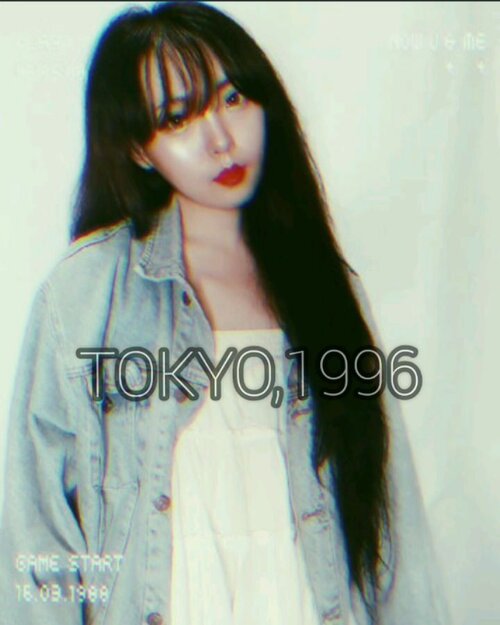 Tokyo, 1996..90's Kiddos, raise your hand! I've tried to deliver a feeling, from a Japanaese woman from 90's that finally found her true love. .'La La La Love Song' in Aiyuki's style. Uh, i feel forever in love everytime i sing this song. Tbh, i feel more comfortable to sing this way than the rock one. I enjoying the rhythm, give all my heart, feel every words, and this is my very own singing style. Calm, feminine, romantic, and soft as a cotton, lil'bit oldies but i love it. Piano will always be my favourite one. I feel like i can express all my emotions through its melodies. .Btw, this song just remind me about my Puppy love, a long time ago, when i was sooo geek. Um, yeah. Can you imagine, i loves to stalk my crush when he was playing basketball. 😆 reminisving the past, there were times when i was too shy to say hello, i think he will freak out when he found an 'art-girl' who loves to express her feeling through drawing, writing and singing. And not that 'social'. He always taking over my mind. And everytime i sing this song, he bring that feeling back to me. A puppy love that never go away 😆 just spinning around like a merry go round! Ofc i don't have a feeling for him again right now, but he still bring that memories back everytime i see a basketball 💕.Um, i love those random memories that make me smile, no matter what's going on in my life right now..This is a 90's Japanese love song that will bring back your memories darls, let my voice become your lullaby. This is what I want you to feel it, everything my heart's been hiding. So bittersweet, but perfect melodies...Check the full version video on my Youtube : AIYUKISS CHANNEL..
#LalalaLoveSong
#LongVacation
#Jdrama
#dorama
#Japanesedrama
#90s
#ドラマ #懐かしい
#melodies
#music
#sing
#singer
#song
#cover
#lovesong
#歌 #歌曲 #歌手 #カバーソング #可愛い #メイク  #オシャレ
#makeup
#kawaii
#beauty
#style
#japan
  #ファッション #かわいい
#clozetteid
+ View more details

loading ...
Back To Top