loading...
Search
938 RESULTS FOR LUNCH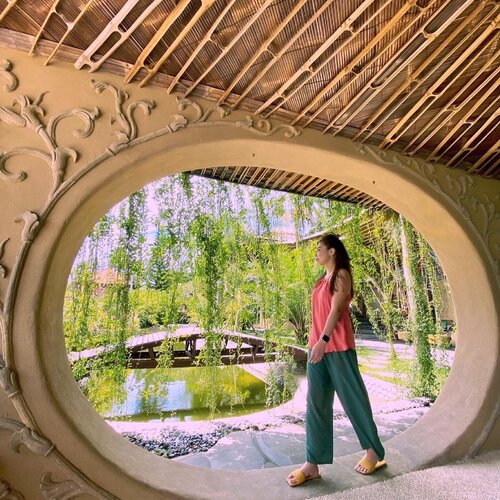 + View more details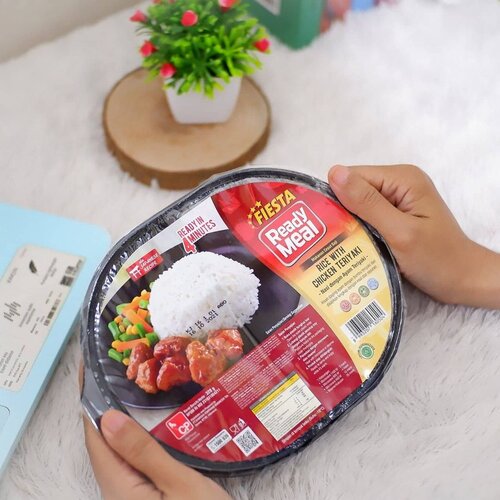 Happy lunch everyone! ⠀walau sibuk kerja tapi tetep ga boleh skip makan siang dong ya 😉⠀⠀Sekarang, urusan makan siang ga pake ribet kok, kan ada @fiestareadymeal 😁⠀⠀Seperti yang lagi aku makan ini, varian Rice with Chicken Teriyaki enak banget. nasinya pulen dan lembut, potongan ayamnya juga besar besar, dan yang paling penting saus teriyakinya enak banget.⠀⠀Praktis banget, cukup butuh dihangatkan selama 4 menit di microwave, terus siap dinikmati deh 😉⠀⠀⠀
#FiestaReadyMeal
⠀
#EnakPraktisTerjangkau
⠀
#TasteOfTheWorld
⠀
#SatuRasaBanyakCerita
⠀
#CharoenPokphandIndonesia
+ View more details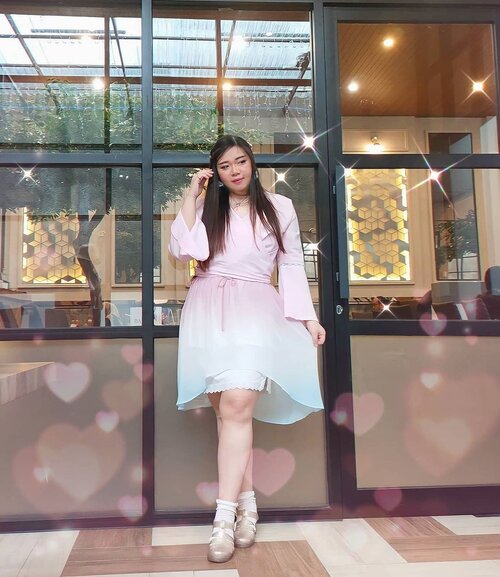 OOTD for our belated Galentine lunch 😁.
As Valentine's Day and CNY were so close together this year i was like, i should do OOTDs for both occasion! But then i was too lazy to bring change of clothes 🤣 (which happens 99% of the time), this is why i'm so impressed by those Instagrammers who would change multiple times in one day and cafe hop as i find it hard to find the motivation to do 🤣.
Anyway, i decided to go for Valentine's direction and wore pink but then i realized that the cut and the arm flare actually sends Hanfu vibes so i think i actually managed to accomplish my original plan? LOL.
Btw, some ppl who haven't met me in a while asked me if i lost weight (FYI, i HATE this question. If you think i lost/gain weight, keep it to yourself, i don't think talking about my physique is an interesting topic and it makes me feel uncomfortable), which i can't answer as i don't regularly weigh myself (it's a source of mental distress lol) but my clothes seem to confirm it as that skirt used to too tight and now it hangs super loose, which is weird coz i thought i would've quarantine weight gain as i don't do as much physical activities as i normally do and i binge eat sometimes 🤣. Well, i guess my unintentional intermitten fasting and detox are working somehow.
PS : i had to retype the whole caption because IG's acting up as usual, the draft works like shit nowadays and i keep on forgetting to back it up at notes!!! I hope some of you bother to read the the whole thing at least 🤣.
#ootd
#ootdid
#clozetteid
#sbybeautyblogger
#BeauteFemmeCommunity
#notasize0
#personalstyle
#surabaya
#effyourbeautystandards
#celebrateyourself
#mybodymyrules
+ View more details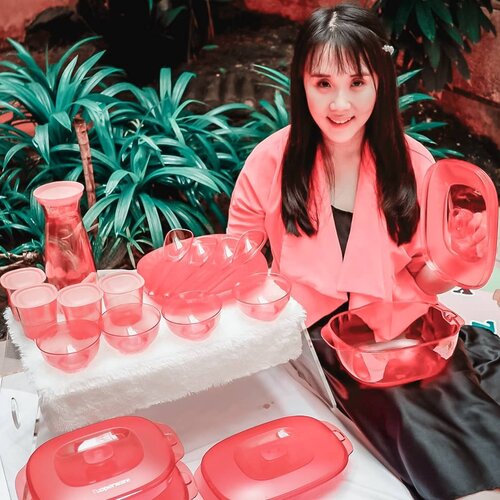 NEW BLOG POSTPiknik di kebun rumah ❤Walaupun cuma bisa piknik di kebun rumah, boleh dong dandan cantik? Mau lunch seru ga harus di resto atau hotel kok. Piknik bareng keluarga atau temen juga bisa di rumah aja. Aku
#paketupperware
Classy Crystalline dari @tupperwareid yg bikin sajianku terlihat istimewa dan SEBENING KRISTAL. Warnanya peach, cute dan tetap elegant. Terbuat dari kristalnya plastik yg Food Grade, praktis dan bisa untuk menghangatkan makanan (microwavable). Tinggal atur aja tata tupperware nya di alas, bikin makin seru deh piknikku kali ini ❤@clozetteid
#ClassyCrystalline
#MakanBarengTupperware
#TupperwarexClozetteIDReview
#clozetteid

+ View more details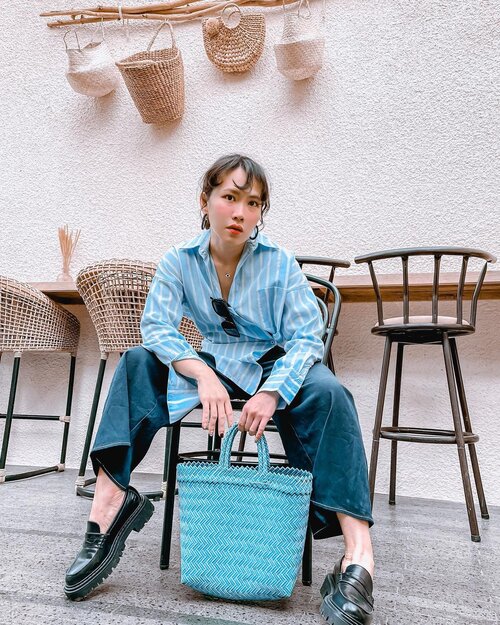 + View more details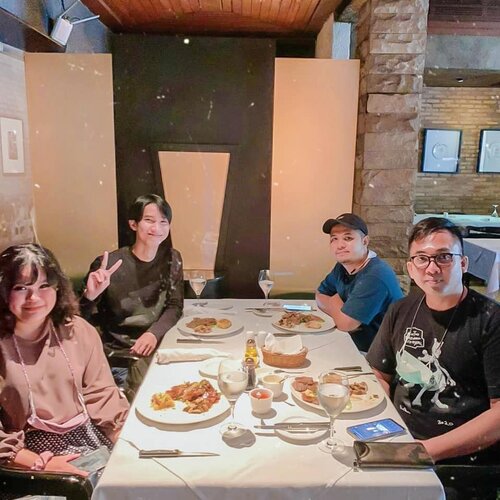 Mau post ini cuma LUPA DONG. Ceritanya ini lagi birthday lunch mevvah manjah bersama pasukan yang hobi bangun candi dan gaada kata menyerah dan tidak bisa dikamus kami. Prinsipnya : yang penting cuan gaes 😜🤑
#clozetteid

+ View more details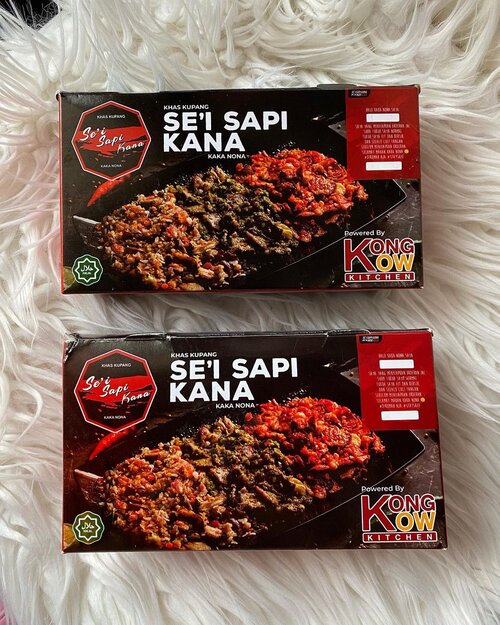 What's for lunch?
Udah cobain Se'i sapi atau ayam dari @seisapikanacitragarden dan @seisapikana.kongkowjakarta ?
Nasi dengan daun jeruk, sambal matah, saus lada hitam, semuanya yums dan melengkapi potongan daging ayam atau sapi penuh bumbu.
Pesan pakai Grab untuk selalu dapat promo atau wa ke 081217102080
Kamu juga bisa dm langsung
#SeiSapiKana
ya.
Also available through Tokopedia, GoFood dan takeaway.
#foodies
#yums
#makananJakarta
@fei_management @iced.management
#makananenak
#cobaindeh
#clozetteID
#foodies
#jakartafoodies

+ View more details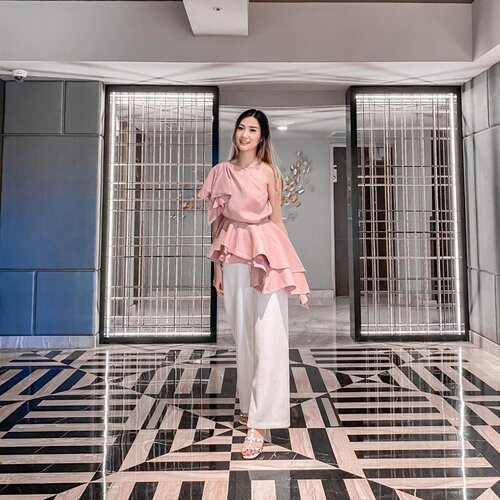 Lunch with friends : Catching up over good food 👌🏻
From yesterday Early Valentine Day Lunch at
@granddafamsignaturesurabaya 💕
We took Socialite Lunch package (min 10 persons).
It's suppa delicious and worth it!!!
4 Course start from 158k* only! (You can arrange it).
.
.
.
#EarlyValentineDay
#Clozetteid
#BloggerSurabaya
#WorkWithTorquise

+ View more details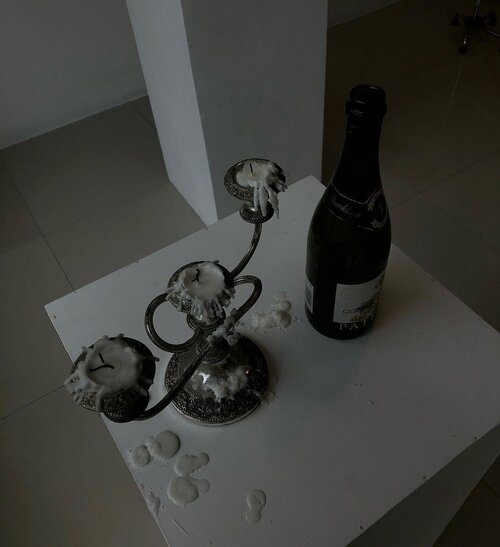 + View more details

loading ...
Back To Top