loading...
Search
806 RESULTS FOR MAC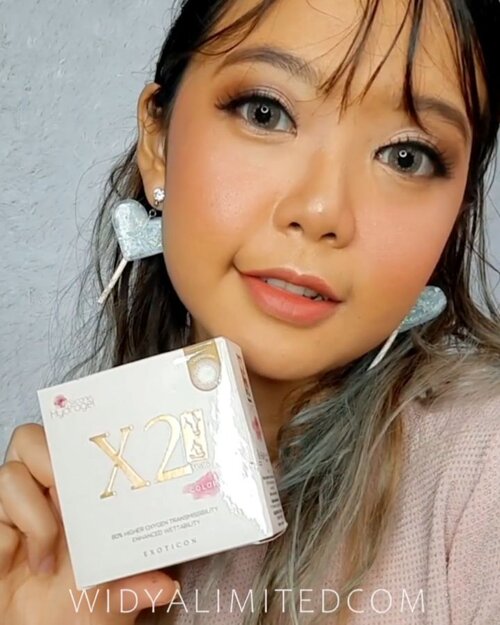 #X2TikTokChallenge
with @x2softlens & @bandungbeautyvlogger 💕This collaboration with : @zenacaramel : @babe.softlens "Dear My Love" @juliiannisa : @babe.softlens "Dear My Love"@carlenedora : @mac.softlens "Hitam Anggun"@dinzzur : @mac.softlens "Abu Ayu"@yoselyn.eunike : @x2softlens Sanso Color "Cappuccino"@herlllina : @babe.softlens "Sweet Like Choco" & @x2softlens Sanso Color "Onyx"@widyalimitedcom : @x2softlens Sanso Color "Cappuccino"@hedysdc : @x2softlens Sanso Color "Onyx"@refiameidi : @x2softlens Sanso Color "Onyx"@yuniarahayu88 : @babe.softlens "Sweet Like Choco"...Softlens detail : @x2softlens Sanso
[email protected]
@babe.softlens...YUK ikutan
#X2TikTokChallenge
bersama teman terdekatmu yang beranggotakan 5-8 orang.. dengan tema Makeup, Puasa, Lebaran dll.. Menangkan hadiah uang tunai senilai 1jt rupiah & Hampers X2 untuk semua anggotamu yang berpartisipasi.. Info selanjutnya cek di Instagram @x2softlens yaa, good luck gengs 🤗
#softlensnyawidya
#clozetteid
#passthesoftlenschallenge
#bandungbeautyvlogger

+ View more details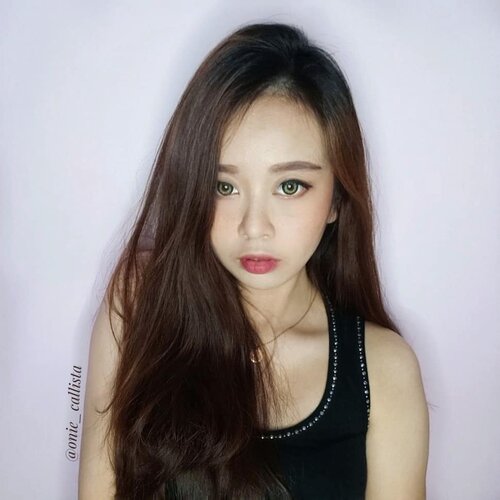 Hi guys! 🙋Aku baru aja di kirimin softlens baru dari @x2softlens & @mac.softlens, varian MAC (Mata Aku Cantik). Dengan diameter 16mm bikin mata kamu terlihat lebih besar loh!Aku sendiri pakai yang
#coklatmanis.
Kalau kalian liat di sebelum di pakai, warna nya terlihat agak kuning, tp begitu di gunakan di mata warna nya lebih ke coklat-abu gt.. 😆Ring softlens nya juga agak besar, jadi memberikan kesan mata yang tajam & lebih besar! 💕
#MACexoticon
+ View more details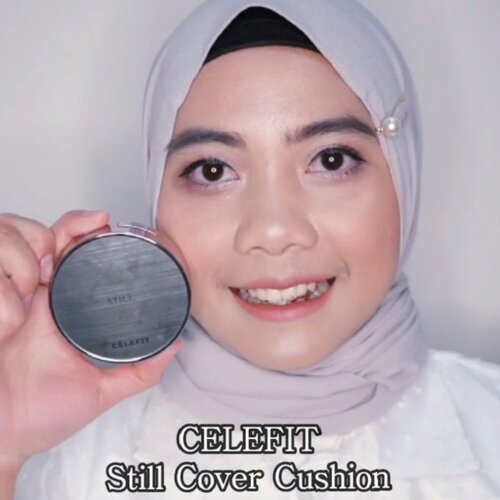 + View more details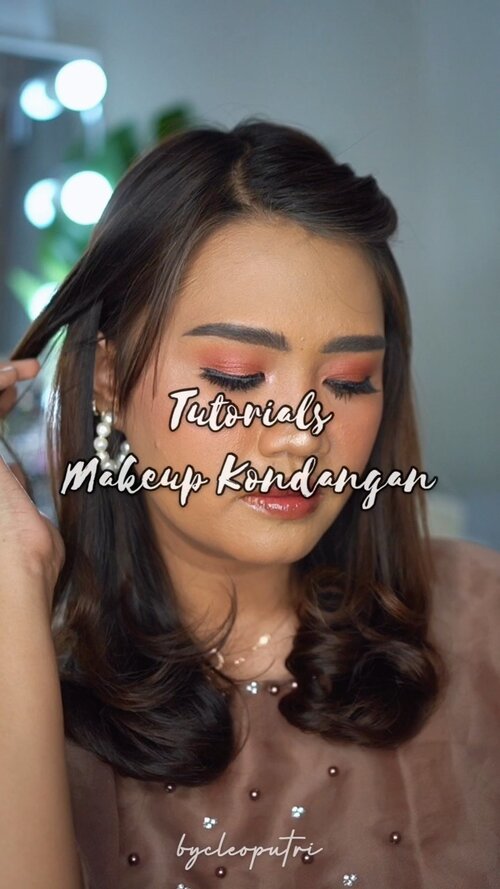 Waktu aku pergi kondangan beberapa minggu lalu, banyak instafam yg request Makeup Tutorialnya..Hope you enjoy it 🥰Product Deets :💖 Primer : Makeover Water Charge Moisturizer💖 Moisturizer : Skin 1004 Madagascar Centella Asiatica💖 Foundation : Maybelline Superstay 312 Golden💖 Blush On Creme : Jafra Cashmere Peach💖 Powder : Ultima 006 Golden Beige💖 Eyebrow Pencil : Luxcrime Triangle Brow Pencil💖 Eyebrow Liner : Flormar Eyebrow Liner💖 Eyebrow Mascara : Makeover Brow Definer Mascara💖 Eyeshadow : Esqa Peach Goddess Palette💖 Eyeliner : Wardah EyeExpert Liner💖 Eyelashes : Bohktoh💖 Blush On : MAC Powder Blush On Peach💖 Highlighter : LT Pro Perfect Glow Highlighter💖 Lip Cream : Loreal Rough Signature I Amaze and I Enjoy💖 Lip Gloss : Fenty Gloss Bomb
#makeuptutorial
#clozetteid
#clozettedaily
#cleoputritutorial
#cleoputrimakeup
#makeuppesta
#makeupkondangan
#beautyvloggerindonesia
#makeuplokal
#makeupgampang
#tipsmakeup
#tipsmakeupsendiri

+ View more details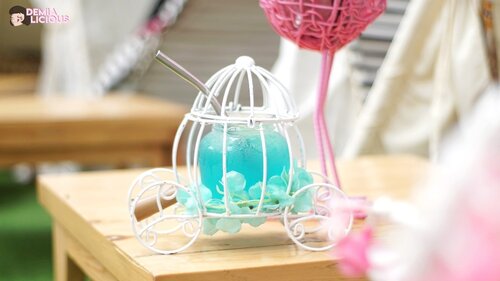 ..[
#JajanAlaDemia
][
#DemiaKePillowCake
]..Gemes banget nggak sih ini minumannya? Selain warnanya yang cerah ceria, penampilannya juga menarik banget ya beb hihi..Di @pillowcakebdg ini banyak banget makanan dan minuman yang penampilannya kece loooh, dan satu lagi nih beb, di sana punya spot foto baru yang gemes banget, tapi sabar yaaa, spot Instagramablenya aku share besok 🙈..🍹 Ocean Blue Lomonade💰 IDR 20k✨ 3.5/5..🍦 Stawberry Snow Ice Bowl💰 IDR 25k✨ 4.5/5..🍹 Blueberry Strawberry Milkshake💰 IDR 20k✨ 3.5/5..🍽 Chicken Souvlaki💰 IDR 35k✨ 4/5..🍦 Ice Cream Nanas Madu💰 IDR 20k✨ 3.5/5..🍽 Mac and Cheese💰 IDR 30k✨ 4/5..🏠 @pillowcakebdg📍 Aceh 15 Bandung⌚ 8 am - 8 pm..Cuss mampir ke @pillowcakebdg beeeb..
#kulinerbandung
#kulineraddict
#bandunginstagramable
#caffeebandung
#FoodBloggerBandung
#foodvloggerbandung
+ View more details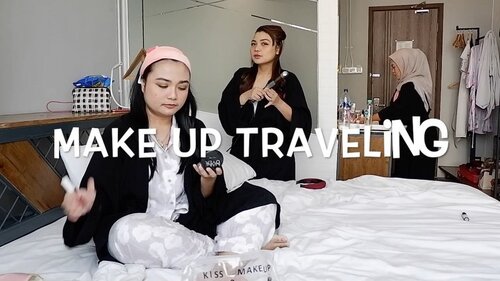 Walaupun lagi traveling dan ga bawa semua peralatan make up tapi tetep harus on. Get ready with us @budiartiannisa @dessydiniyanti .
.
.
.
✨product use✨
- @maccosmeticsid @maccosmetics mac lighful c cushion
- @tartecosmetics concealer
- @instaperfectbywardah Matte fit powder
- @makeoverid eyebrows - @blpbeauty blush on and highlighter / eyeliner - @barrymcosmetics_id eyeshadow - @diormakeup + @maccosmetics for lipstick .
.
.
.
#clozetteid
#makeup
#makeuptutorial
#getreadywithme
#grwm
#getreadywithus
#makeupoftheday

+ View more details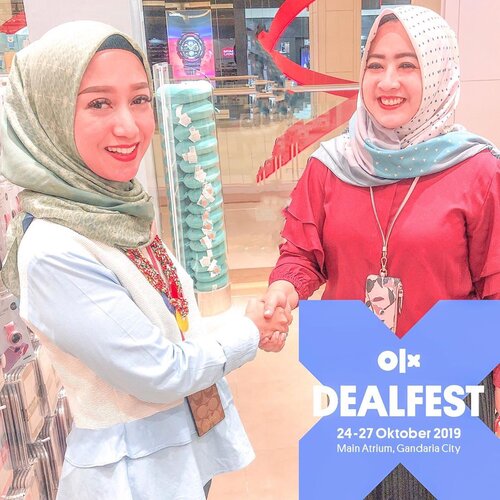 HAPPY NGE-DEAL SERBA Rp10rb⠀⠀Yuhuuuu pernah enggak sesumringah ini saat ngedeal barang idaman? Gimana enggak sumringah coba klo berhasil dapetin barang superdeals dengan harga Rp10rb. Wooww...⠀⠀Di OLX DealFest 2019 @olxindonesia kalian semua bisa juga sesumringah aku dengan ikutan Superdeals (barang serba Rp10rb). Salah satunya bisa ngedeal motor NMAX seharga Rp10rb 😱😍. Selain itu ada juga MacBook, iPhone XR, Samsung Galaxy Note 10, Tory Burch, dan lainnya. Aaaakkkk aku histeriiss!!!⠀⠀Catat ya waktunya📍 Main Atrium, Gandaria City🗓 24-27 Oktober 2019⠀⠀Jangan lupa untuk hadir dan langsung ikutan Superdeals-nya. Oya, selain Superdeals, kalian juga bisa ngedeal barang-barang yang best deal di masing-masing booth dan masih banyak acara lainnya.⠀⠀
#olxindonesia
#PusatnyaNgeDeal
#clozetteid
#styleofbundawian
+ View more details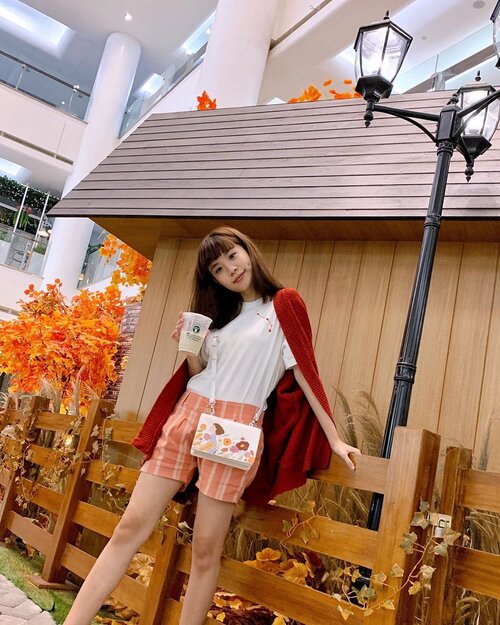 + View more details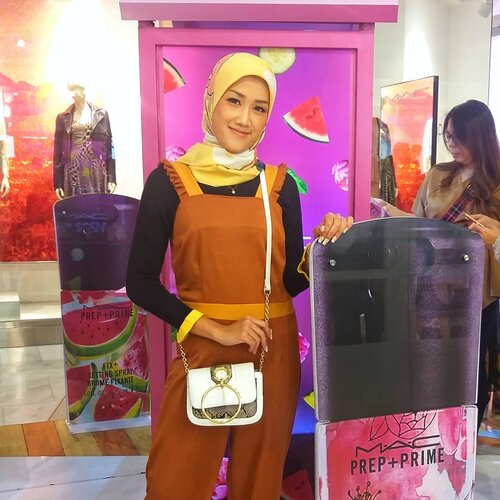 + View more details

loading ...
Back To Top