loading...
Search
18 RESULTS FOR MACAO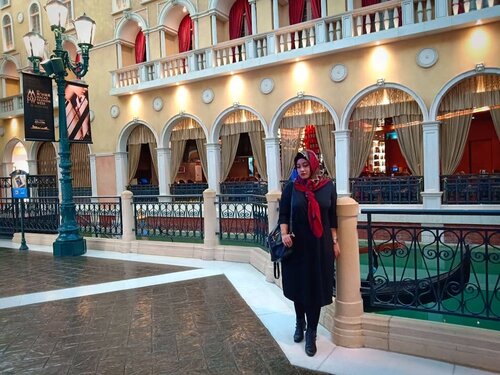 + View more details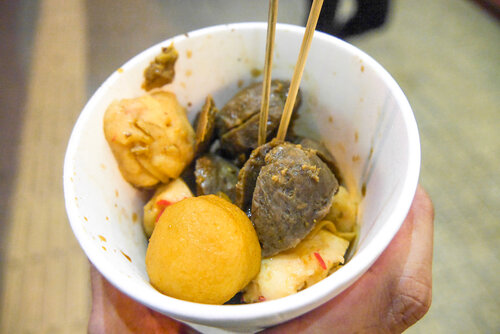 Nah ini juga salah satu makanan khas Macau, tapi sejujurnya aku lupa namanya 😙Pokoknya tiap malam sebelum pulang aku mampir kesini buat beli makanan ini.. Jadi kamu disuruh pilih dulu mau makanan apa aja yang mau dikasi bumbu.Nah bumbunya itu kuah malatang, bumbu masakan khas yang terkenal di daerah sana. Terus bisa pilih spicy atau nggak..Oya buat yg belum tau rasanya malatang, coba deh bayangin kuah bumbu rempah dengan campuran merica dan taburan bubuk cabai 🌶🌶Kebayang nggak enaknya?.Kalau lokasinya sih di sekitar hotel Wynn Macau ada komplek pertokoan dan makanan, nah coba deh keliling sana pasti nemu. Stallnya hype banget karena banyak banget sorotan dari media sana (klipingnya medianya ditempel di stall) Jadi banyak turis yang antri karena penasaran seperti aku dan akhirnya ketagihan balik sana terus) 😋😋So, aku pengen banget balik Macau untuk kulineran lagi, makanannya enak2 baik yg resto maupun street foodnya 👍🏻👍🏻 so delicious 🤤Take me there @yudabustara @kokikutv @macaoindonesia 😉@yu_nita88 @gaby_wiedyanata @oliviarumui @oliviamarischa @pcindylloekito
#FoodAdventureMacao
#kokikutv
#kokikunetwork
#clozetteid

+ View more details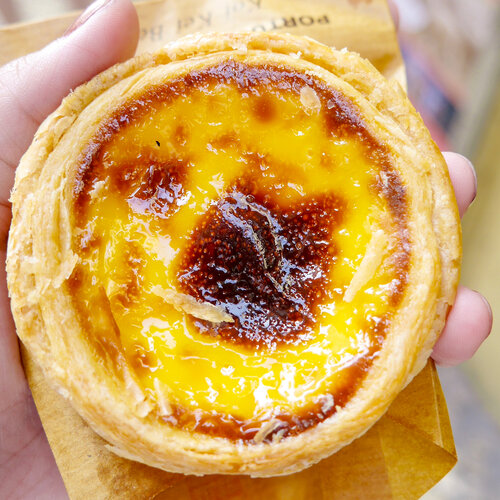 Selama traveling aku selalu cari makanan khas negara tersebut untuk dicicipi satu persatu 🍽😉.Nah yang aku favoritkan waktu pergi ke Macau 🇲🇴 adalah Portuguese Egg Tart. Kenapa aku bilang favorit aku? Karena sehari bisa cemilin nih egg tart sehari 3x lho 😂😂 apalagi sambil dibawa jalan ga berasa berasa makannya & selalu kurang.Untung yang jual egg tart ini storenya banyak dan bisa ditemukan hampir di semua tempat..Sebenarnya ada store yang terkenal Lord Stow Bakery, tapi karena storenya lebih jarang daripada Koi Kei Bakery jadinya ya sering belinya di Koi Kei aja. Rasanya sih sama kok.Bayangin yah, kerak kue seperti adonan croisant yang ditengahnya berisi custart telur 🍳 waktu digigit lembut banget telurnya dicampur dengan krispinya kerak kuenya yang manis 😋😋Kebayang kan gimana enaknya Portuguese egg tart? 🤤🤤.Makanya aku pengen balik lagi ke Macau buat nyobain makanan2 khas sana yang lezat 👍🏻👍🏻 take me there ya @yudabustara @kokikutv @macaoindonesia .Yuk join competitionnya @taniakristanty @tephieteph @z3ndylicious @v_ri0 @vienesca
#FoodAdventureMacao
#kokikutv
#kokikunetwork
#clozetteid

+ View more details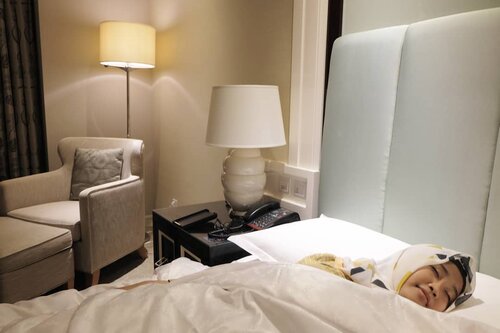 Tidur nyenyak buatku bisa jadi obat mujarab kalau mau flu atau kurang enak badan karena kecapekan. Makanya sebagai penutup liburan Macau-Hongkong yg udah taun kemarin itu kami mengagendakan menginap di Sheraton Grand Macao biar segala kecapekan selama beberapa hari kebanyakan jalan kaki sedikit terobati. Gimana rasanya menginap di hotel bintang 5 di Macau yang ada di dalam komplek casino? Aku cerita lumayan lengkap sekaligus tentang pengalaman jalan2 dan belanja di supermarket lokal di Macau. Sila mampir ke
#nianastitidotcom
ya. Atau klik link di bio 😉...
#hotelreview
#deepsleep
#sheratongrandmacao
#macaucitytour
#clozetteid

+ View more details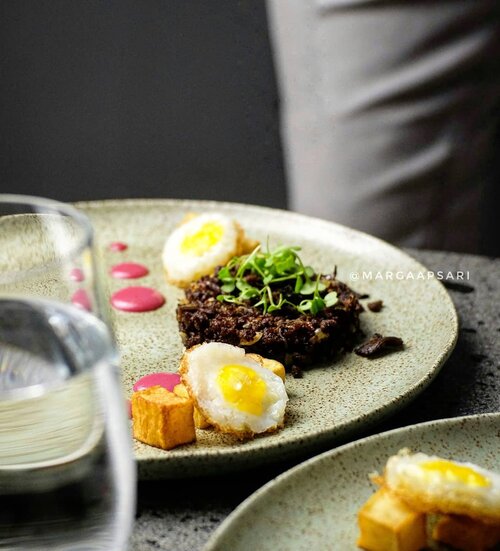 + View more details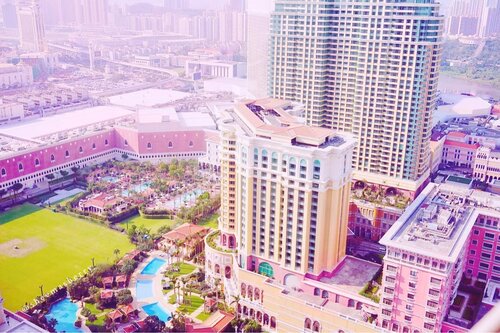 Lovingly "forced" by my husband to take the lift to the top of The Parisian Macao
#EiffelTower...
for this view. I was (and am) so afraif of height... but this was beautiful 🤗💖🌆

+ View more details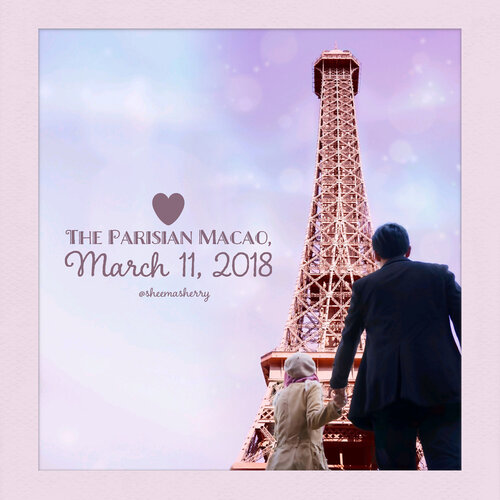 The Parisian Macao was opened in 2016, so it's still quite new and still not as crowded as The Venetian Macao. It has a half-scale 525-foot Eiffel Tower as a landmark, in which people can take a lift to go to the top of it (we did too). There's a free shuttle bus from Macao Ferry Terminal to go there, but have to pay HKD 100 to go to its Eiffel Tower area. Since it's a large area consisting of Luxurious hotel, shopping area, and casino, we only walked around the shopping area since it's a one-day-only visit. The design is well, parisian? I don't know I don't really understand, haha. But some caucassian people (not sure if they're from Paris or not) were found in nice classic parisian costumes. Some of them just casually walking down the corridors, some of them dancing, and singing. Not many things to see or shop actually, but yeah it's beautifully built and since it's free to go there (unless you want to go experience the Eiffel Tower thing), I think it's fine to stop by there if you visit Macao someday.
.
I'll post photos of what I've seen from the 37th floor or its Eiffel tower later, in shaaallah.
#TheParisianMacao

+ View more details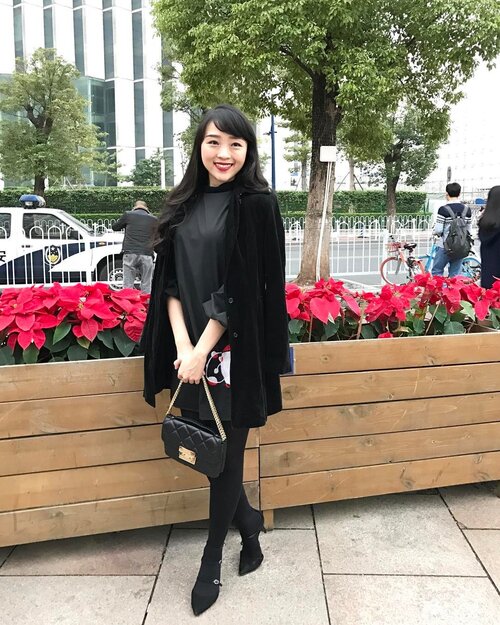 + View more details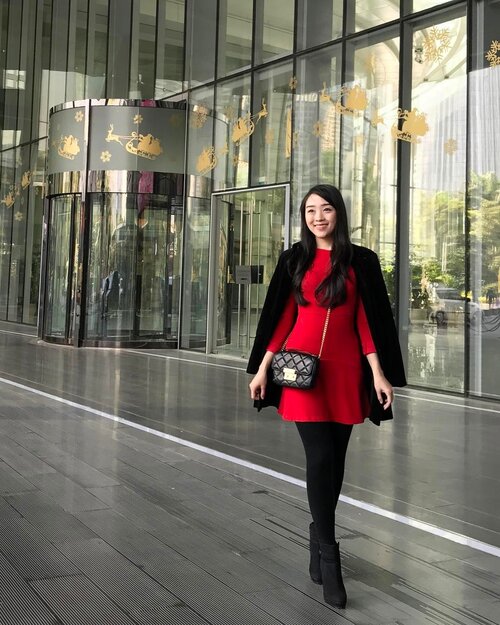 + View more details

loading ...
Back To Top