loading...
Search
14,382 RESULTS FOR MAKE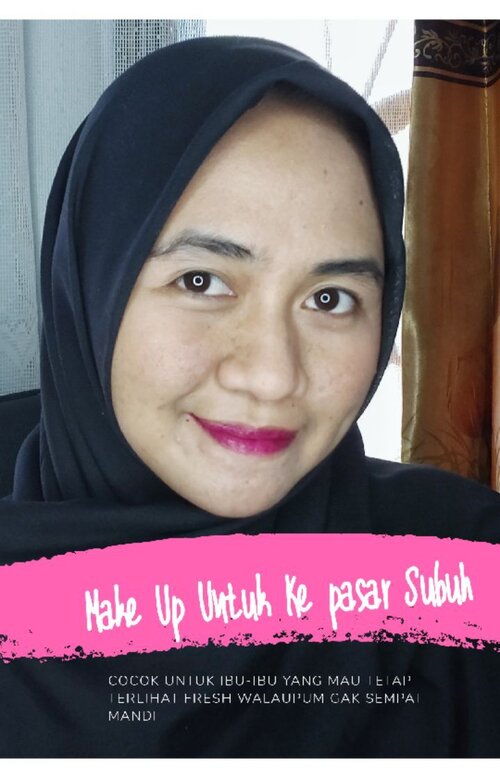 Sekarang yaa tutorial Make up ada2 aja 😂 tapi memang kadang ada aja yg nyari tutorial yang dengan tema sehari-hari, kaya Tema make up mau kuliah, Make up mau ke supermarket, make up mau kerumah mertua Dll nya. jadi segala tutorial yang ada itu juga mereka buat berdasarkan hasil riset ( Cailahhh berat bahasanya 😝) .
Contohnya, Kadang Gak ada rencana mau ke pasar subuh, tau-tau pengen aja gitu. Hahaha karena mendadak dan belum mandi, kayak aku kan termasuk yang males mandi terlalu pagi. jadi cuman sempat cuci muka dan gosok gigi, dengan kekuatan make up semua jadi mudah 😂😂 yee maklum ini Muka udah gak ada Cantik2 nya, masa seadanya aja 😪😪 Nih aku kasih tutorial make up buat kepasar subuh, pas banget besok hari minggu kan ? tonton yaa mudah2'an bermanfaat
.
aku pakai : pelembab @biooilidn , sunscreen @nivea_id, maskara @maybelline
, bedak @blpbeauty, lip tint @gobancosmetics, blush on @eminacosmetics
.
#tutorialmakeup
#makeupuntukibu2
#makeupkepasar
#clozette
#clozetteid
#makeupseharihari
#makeupdaily

+ View more details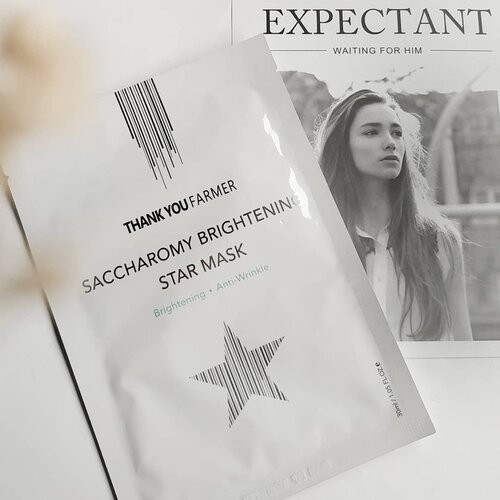 Yeayyy... Today is the last day of my 7 days mak challenge! I have chosen this Thank You Farmer Saccharomy Brightening Star Mask because it will expired soon.
.
What is it? Dual function mask, for Brightening & Anti-Wrinkle.
.
Claims : Making dull skin to transparent and smooth.
.
Contains 5 balance active ingredients
⭐ Saccharomy (Yeast) for glowing skin.
⭐ Niacinamide for brightening.
⭐ Adenosine for anti-wrinkle.
⭐ Fermented rice for skin texture.
⭐ Dioscorea Japonica Root Extract for elasticity.
.
Material & Fit : The sheet was made of soft tencel with perfect adherence, it adheres thinly & smoothly. Perfect for any face contour.
.
Essence & Scent : It has elastic mucin essence, viscous & transparent. Containing botanical mucin, feels a little bit sticky. The scent was so soft, I barely smelled any scent.
.
My Experience : The weather was very hot this afternoon, and it seems like I made a mistake by using this mask in the afternoon, the sticky essence gave an uncomfortable feeling. So, I only used it for 15 minutes. Actually I really like the sheet material and the fit, but the uncomfortable feeling from the essence makes me want to take the sheet off immediately. I didn't notice any brightening effect after using this mask, I just felt my skin became smoother. This mask also lacks of moisture and hydration for my skin.
.
.
#kbeauty
#koreanbeauty
#kskincare
#koreanskincare
#koreanmask
#koreansheetmask
#clozetteID
#bloggirlsid
#kbbvmember
#beauty
#beautyblogger
#beautyreview
#beautycommunity
#skincare
#skincarereview
#skincarecommunity
#skincareroutine
#skincarediary
#skincarelover
#sheetmask
#sheetmaskreview
#mask
#maskreview
#sheetmasklover
#sheetmasksddict

+ View more details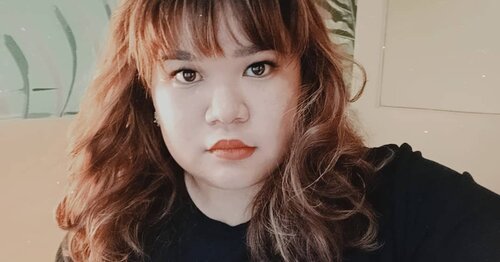 + View more details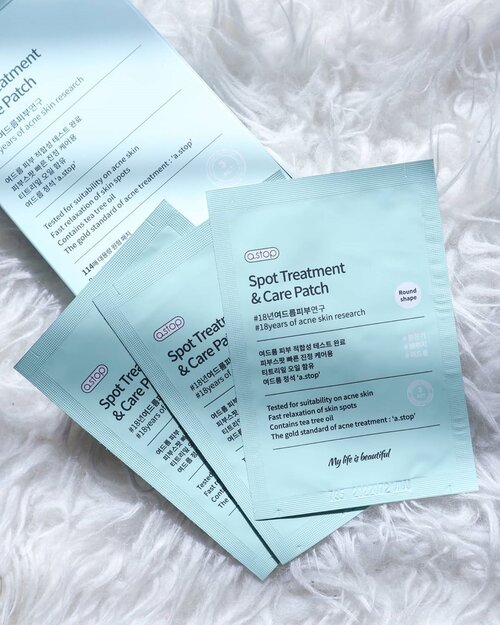 I used to have acne prone skin couple years ago. Lately, I have combination skin and rarely get acne, thank God🤲🏻
.
But, like the other girls, I usually get hormonal acne every month🤷🏻‍♀️ I had my all time favourite for acne spot treatment, but I use it only at night. I can't use it during the day because it can't be exposed to sunlight. Gladly, I got a.stop Spot Treatment & Care Patch. I usually use it when I got hormonal acne. After applied sunscreen, I put it on my acne then cover it with some makeup (or just go without it). It protects my acne from pollution which can make it worse and removes my acne without feel hurt🥰
.
✔Tea tree leaf oil: Immediate effect on acne skin.
✔Containts BHA: Ecfoliation and wast removal.
✔Hyaluronic acid: Skin moisturizing.
.
You can but it on my Charis Shop
https://hicharis.net/aidacht/Irj
or just click link on my bio!
.
Have you try any acne patch?🙋🏻‍♀️
.
#aidacht
#beautiesquad
#clozetteid
#astop
#SpotTreatment
&CarePatch
#CAREPATCH
#CHARIS
#hicharis
@hicharis_official @charis_celeb
+ View more details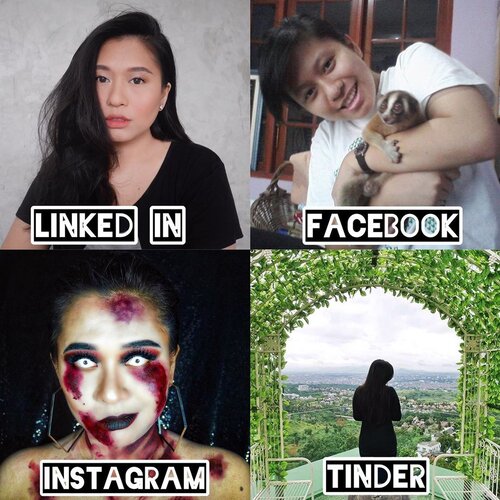 + View more details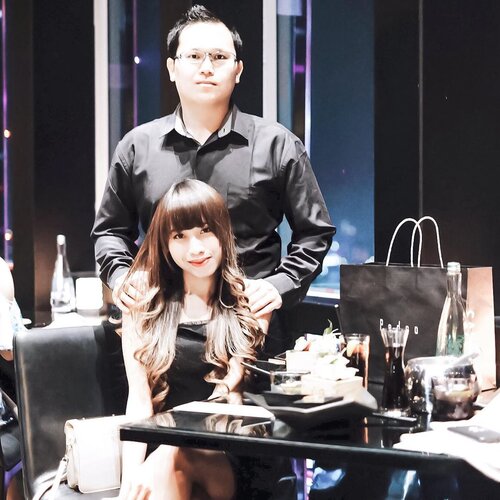 010110 - 010120Happy "belated" of our 1st decade anniversary-I feel like yesterday, you ask me my number and we start to build a good friendship for 5 months. Then, you ask me to going out on 1st January ten years ago. We just a kids, no job, no money, and maybe no future 🙄-Nothing special on our 1st and 2nd years. We're not like other couple, who's always lovey dovey. We're like tom and jerry maybe? We argue and fight a lot. Until, the world let us calm for 5yrs.-The storm was come some years ago.I think, that time is the worst phase on our relationship but we're learn a lot !I know the world is always fair with us. Our God is leading us to the a new phase of our relationship. We lived separated. Surabaya - Jakarta. I never image it before.We have a lot of hard times,Not easy to meet, not easy to communicated everything, and not easy to make everything look well. We fight, fight and fight like crazy everyday. 'Till Our God let us to learn (again) how to compromise, solve our problem and wise.-Yes, we're here,with all blessings of our God.Our 1st chapter of life will end up really soon. I wish nothing but the best for us.It was great,I can share my life with you.Thanks, thanks and thanks for everything. May our God keep showering his blessings upon us.Once again,Happy 1st decade anniversary @christadiputra. Love you ♥️...
#clozetteid
#1stdecade
#1stdecadeanniversary
#stylegoals
#whowhatwear
#IGoutfit
#revolveme
#outfitidea
#stylecollective
#relationships
#relationshipadvice

+ View more details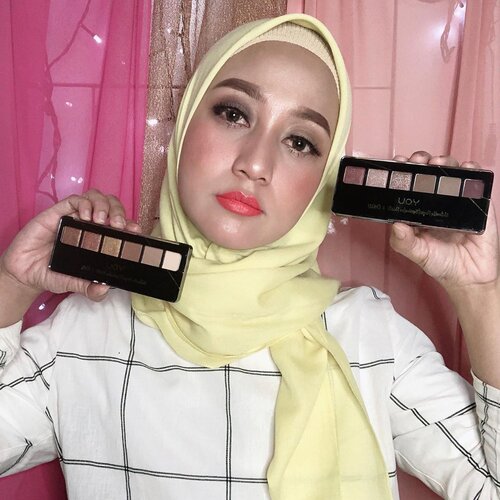 SMOKY VS NUDE⠀⠀Hari ini aku lagi pakai Y.O.U Eyeshadow Palette Smoky untuk mata kiri dan Y.O.U Eyeshadow Palette Nude untuk mata kanan @youmakeups_id⠀⠀Semua warna di palettenya tuh kepake banget deh untuk sehari-hari. Tinggal kita mainin aja padu padannya. Untuk yang smoky, warnanya langsung keluar sekali pulas. Klo yang nude butuh beberapa kali pulas.⠀⠀Salah satu yang aku senang dari Y.O.U Eyeshadow Palette ini adalah dia enggak fallout sama sekali saat di pulas. Jadi enggak ngerusak make up aku yang lain.⠀⠀Oya, tanggal 26 Januari nanti, setiap pembelian Y.O.U Eyeshadow Palette di @lazada_id id akan dapat free gift loh 😍. Cus masukin keranjang dulu dan checkout di tanggal 26 nanti.⠀⠀
#YOUMakeups
#MakeupYOUaja
#clozetteid
#makeupnyabundawian
#makeupoftheday
+ View more details

loading ...
Back To Top