loading...
Search
15,590 RESULTS FOR MAKE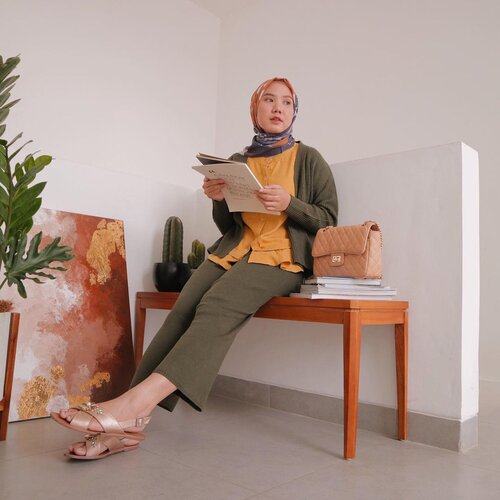 The decision to be happy is not made for you. It is a decision you make for yourself ❤️
.
My earth tone outfit from @hardwareclothid available at Hardware Store , Shopee and Zalora. If you like it go grab yours, now!! 🙌🏻
.
#hardwareclothid
#iwearhardware
#clozetteid
+ View more details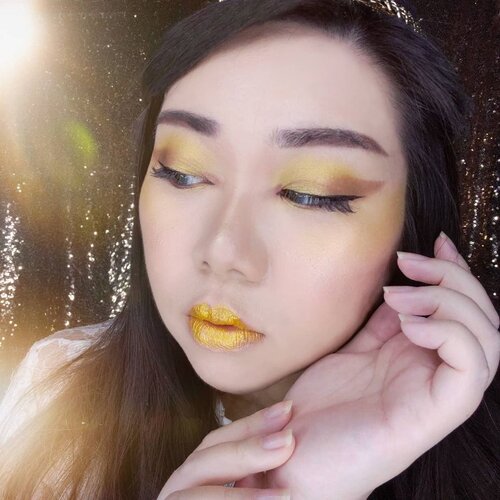 Finally is start experimenting with foxy eyes for this look hehe. I wanted a very sexy eye look Hera and what is sexier than foxy eyes right.. I am quite happy with how the eyelook turned out (although i really don't think solid gold lips are for me 🤣), i am grateful that my eye shape is very easy to manipulate (i think my eyes can be switched from kawaii to sexy only by switching contact lenses haha).
When the idea of doing Greek Goddess collab came up, i knew i want one that uses a lot of gold colors as i already heave the head band that i wanted to use (bought years ago at @stroberiteen ) and i also already purchased a gold lipstick as well - and Hera is DA QUEEN alright. The gold lipstick was not as opaque and gold as i wanted so i added gold eyeshadows (the same one that i used on my eyes and as highlight - it's from @sariayu_mt ) on top to make it more molten gold than just gold glitters (btw this is the most asked question on my previous post!!!)
The whole look is just alright for me (told ya i'm not vibing with the solid gold lips 🤣) but i really love the eye makeup and i'd be sure to do more foxy eyes soon! I'm addicted!
#hera
#heramakeup
#greekgoddess
#thematicmakeup
#greekgoddessmakeup
#BeauteFemmeCommunity
#SbyBeautyBlogger
#clozetteid
#startwithSBN
#socobeautynetwork
+ View more details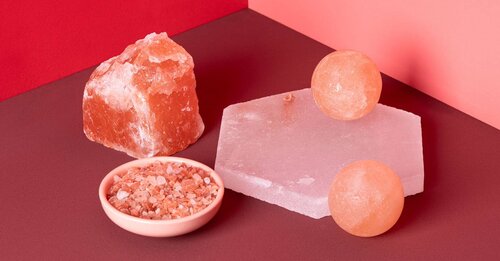 And the products I swear by.
Simak juga artikel menarik lainnya di Article Section pada Clozette App.
+ View more details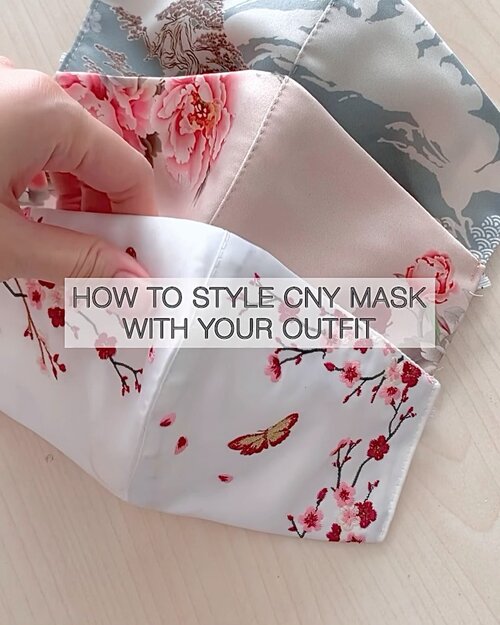 + View more details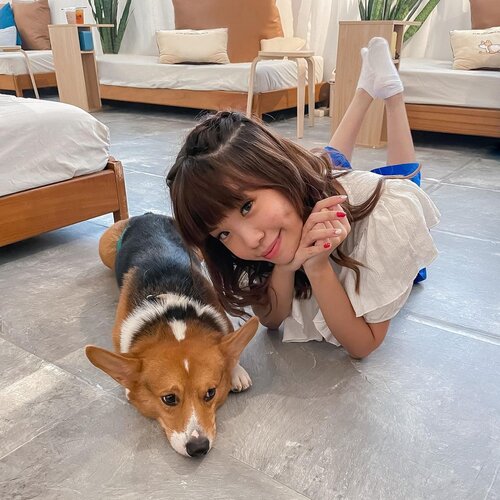 + View more details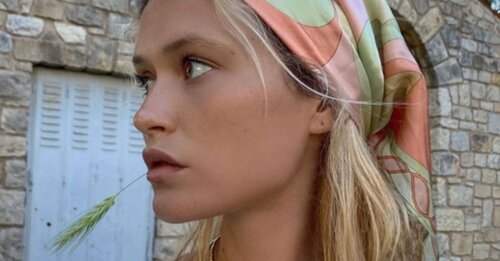 Small swaps that make the world of difference.
Simak juga artikel menarik lainnya di Article Section pada Clozette App.
+ View more details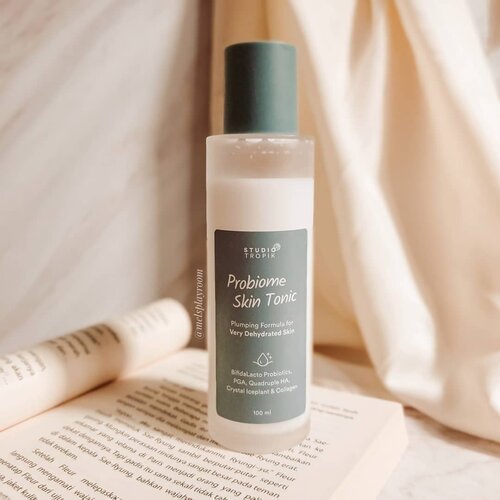 ✨ 𝐒𝐭𝐮𝐝𝐢𝐨 𝐓𝐫𝐨𝐩𝐢𝐤 𝐏𝐫𝐨𝐛𝐢𝐨𝐦𝐞 𝐒𝐤𝐢𝐧 𝐓𝐨𝐧𝐢𝐜✨
➖ Toner lokal dengan probiotik untuk menghidrasi dan memperbaiki kulit kering-sensitif. Mengandung Exclusive Probiome Complex untik menyeimbangkan microbiome kulit.
⭐ 𝐈𝐧𝐠𝐫𝐞𝐝𝐢𝐞𝐧𝐭𝐬
• Bifida dan Lactobacillus Probiotics
Menghidrasi kulit, menyeimbangkan microbiome, dan mengoptimalkan kondisi kulit.
• Polyglutamic Acid (PGA)
Mempertahankan hidrasi kulit untuk mencegah TEWL, membuat kulit lebih sehat dan kenyal.
• Quadruple HA
4 jenis molekul hyaluronic acid untuk mengunci kelembaban maksimal kulit.
• Crystal Iceplant
Ekstrak tanaman yang menenangkan dan kaya antioksidan.
• Collagen
Meningkatkan elastisitas kulit
💧𝐓𝐞𝐱𝐭𝐮𝐫𝐞 & 𝐀𝐫𝐨𝐦𝐚
Tekstur: milky white creamy water dan memiliki daya lembab yang lumayan untuk kulit. Awalnya kukira bakal kurang nampol hidrasinya, tapi ternyata cukup nendang di kulit aku yang combi to dry.
Setelah meresap, kulit akan terasa sedikit greasy tapi nggak mengganggu sama sekali. Lebih ke yang licin tapi lembab gitu.
Bisa dipakai buat CSM juga.
Mudah dilayer dengan skincare selanjutnya.
Aroma: scentless
👍 𝐋𝐢𝐤𝐞𝐬
• Good ingredients
• Alcohol free
• Hydrating and moisturizing effect
• Plumpy and healthy skin
• Not irritating my skin
• Sturdy bottle
• Detailed information inside the carton box. So thoughtful to make it paperless
👎 𝐃𝐢𝐬𝐥𝐢𝐤𝐞𝐬
• N/A
⚠️ 𝐂𝐚𝐮𝐭𝐢𝐨𝐧
📣 Untuk kulit acne-prone skin bisa cek varian Herbitus
🗒️ 𝐎𝐭𝐡𝐞𝐫 𝐈𝐧𝐟𝐨𝐫𝐦𝐚𝐭𝐢𝐨𝐧𝐬
🏷️ 180k ($$)
🧴 100ml
⏳ 6 bulan
📇 BPOM certified
🤰🤱 Friendly
#melsplayroom
#studiotropik
#cheerstobetterskin
#hydratingtoner
#skintonic
#idskincarecommunity
#skincareroutine
#skincarereview
#racunskincaremakeup
+ View more details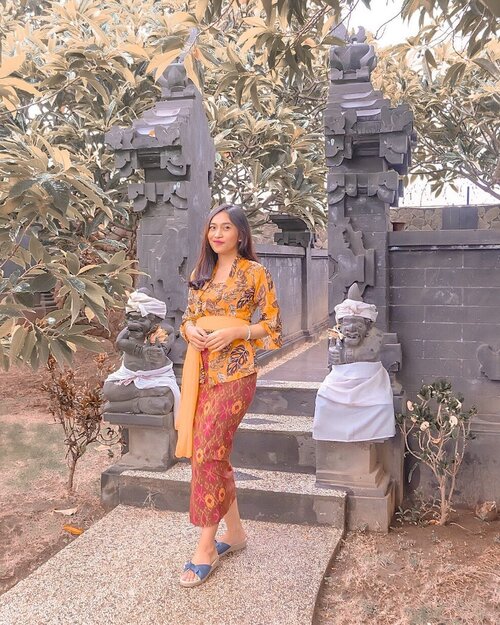 GIVEAWAY TIME!
Aku mau bagi-bagi voucher menginap 2 malam di Ramada Sunset Road Kuta Bali nih, pada mau nggak?
Kalian bisa pilih mau voucher Deluxe Room (DR) atau Junior Suite (JS) yang masing-masing aku bakalan pilih 1 pemenangnya di tanggal 14 Februari nanti.
Oiya voucher ini berlaku untuk penggunaan hingga tanggal 30 April 2021, jadi sebelum ikutan make sure kalian bisa pakai sebelum tanggal tersebut.
Caranya ikutan giveawaynya gimana?
Gampang banget, kalian cukup aktif untuk like atau comment di setiap postingan feed aku dan wajib komen 👇🏻
"DONE , DR/JS (type room yang kalian pilih)"
di postingan ini sebagai bukti kalian ikutan giveawaynya.
Buruan ikutan sampai 13 Februari ini ya! 😘
-
#clozetteid
#ramadabalisunsetroad
#ramadahotel
#giveawayhotel
#hotelgiveaway
#bali
#giveawaybali

+ View more details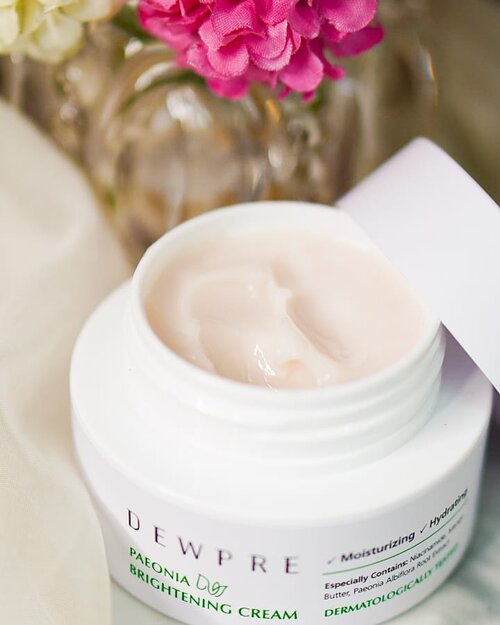 + View more details

loading ...
Back To Top