loading...
Search
288 RESULTS FOR MAKEUPBRUSH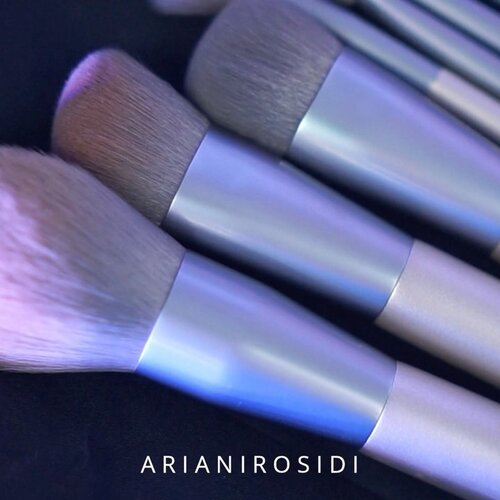 Seneng banget ada brush set isi 12, untuk wajah dan mata. Gagangnya kokoh banget, brushnya lembut banget, tapi harganya murah banget. Aku kaget begitu tau, harga brush set ini cuma 99ribu (ini lagi promo, harga normalnya juga murah 119rb).
Cocok banget buat temen-temen pemula yang lagi nyari makeup brush buat bikin makeup yang flawless.
Untuk detailnya kamu bisa cek di @storie_id
#StorieFlawlessBrush
#clozetteid
#makeup
#makeupbrushes
#makeupbrush

+ View more details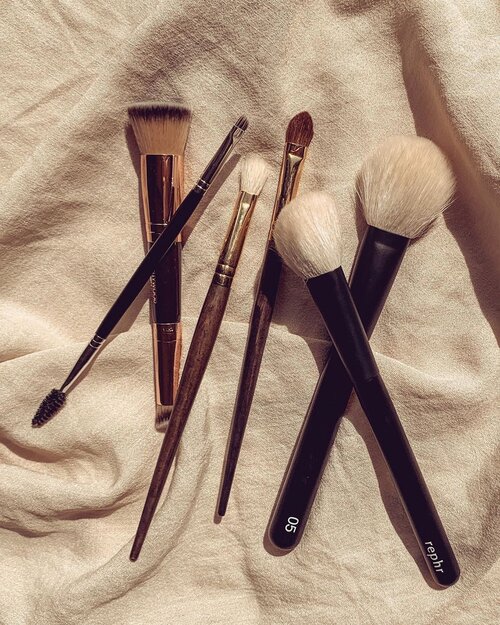 What are your must-have makeup brushes? I have a lot of friends asked me which makeup brushes they should get for their collection. I always recommend getting just the essential brushes first, from whatever brands suit their budget.
⠀⠀⠀⠀⠀⠀⠀⠀⠀
As a makeup artist, I have plenty of brushes and if you've seen my collection, you'd noticed that some of the brushes that I owned are in duplicates. So, I've narrowed it down to these 6 essential brushes.
⠀⠀⠀⠀⠀⠀⠀⠀⠀
These are the brushes that I think would be a great start to your collection. Out of the 6, the Fluffy Blending brush is probably the one that I owned the most & the one that I recommend to people the most as well.
⠀⠀⠀⠀⠀⠀⠀⠀⠀
In picture:
• Foundation/Concealer brush.
• Eyebrow brush with Spoolie.
• Fluffy Blending brush.
• Flat eyeshadow brush.
• Contour Brush.
• Powder/Blush brush.
⠀⠀⠀⠀⠀⠀⠀⠀⠀
You can find variation of these brushes from different brands. Again, buy from whichever brand suits your budget. I've owned brushes from high end brands to drug store to no brands to the free ones they give with the palettes! As long as you know how to handle them, they all do the same job.
⠀⠀⠀⠀⠀⠀⠀⠀⠀
If you don't know where to start in terms of brands, I'd suggest @maccosmetics @maccosmeticscanada @makeupforever for pro quality brushes. For budget friendly brands, I love @realtechniques , @sigmabeauty & @sephora @sephoracanada brand brushes.
⠀⠀⠀⠀⠀⠀⠀⠀⠀
⠀⠀⠀⠀⠀⠀⠀⠀⠀
⠀⠀⠀⠀⠀⠀⠀⠀⠀
⠀⠀⠀⠀⠀⠀⠀⠀⠀
⠀⠀⠀⠀⠀⠀⠀⠀⠀
#makeupflatlay
#clozette
#makeupbrushes
#flatlayphotography
#flatlayoftheday
#flatlaynation
#flatlaythenation
#ctilburymakeup
#smithcosmetics
#bbloggersca
#clozetteid

+ View more details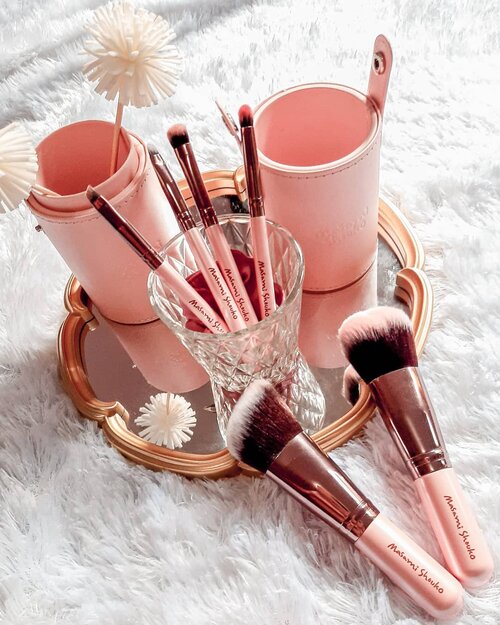 Puppy brush set from @masamishouko 🥰Ini travel-brushes-kit yaa, ada holdernya juga.. panjangnya cuma sekitar 18 cm tapi masih enak banget kok buat dipakai! 😘Ada 6 brush yang terdiri dari 2 face brush dan 4 eye brush, ini detailnya yaa : 01 Powder/Blush Brush02 Contour Brush03 Blending Brush04 Crease Brush05 Eyeliner/Eyebrow Brush06 Eyeshader BrushAku udah pakai beberapa kali dan aku suka sama bulu brush nya yang gak terlalu kaku dan cukup lembut, pas aja gitu buat makeup an! Dan tentunya gak lepas2 bulunya 🤗Warna bulunya semua aslinya kayak di foto slide 2 ya, putih - hitam gradasi gitu.. ini emang sengaja belum aku cuci supaya keliatan udah aku cobain 🤣Buat yg mau cobain juga, lagi diskon loh di @kaycollection ! Cuma jadi 299rb dari harga normal 400rb 🥰P.s : Masami only uses pony, squirrel, sable, muskrat & goat hair on their Natural Brushes and we are Animal Cruelty Free 💕
#masamishouko
#kaycollection
#KayXWidyaLim
#clozetteID
#flatlaystyle
#flatlayoftheday
#makeupbrush

+ View more details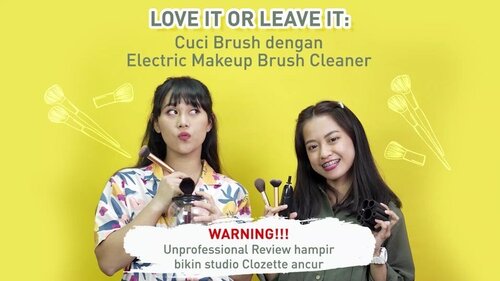 Di video Love It or Leave It kali ini, jujur agak heboh karena produknya punya banyak bagian-bagian yang harus disambung dan minim petunjuk penggunaan. Sampai studio Clozette hampir jadi korban! 😂 Tapi demi menghapus rasa penasaran penonton terhadap alat pencuci brush yang viral ini, @Puitika dan @CyndaAdissa rela cobain langsung satu persatu. Kira-kira walaupun rumit, tetap worth it untuk dibeli nggak ya? Cek videonya di Youtube Channel Clozette Indonesia
http://bit.ly/PembersihBrushViral
(link di bio).
#ClozetteID
#cidyoutube
#brushcleaner
#makeupbrush
#makeupbrushcleaner

+ View more details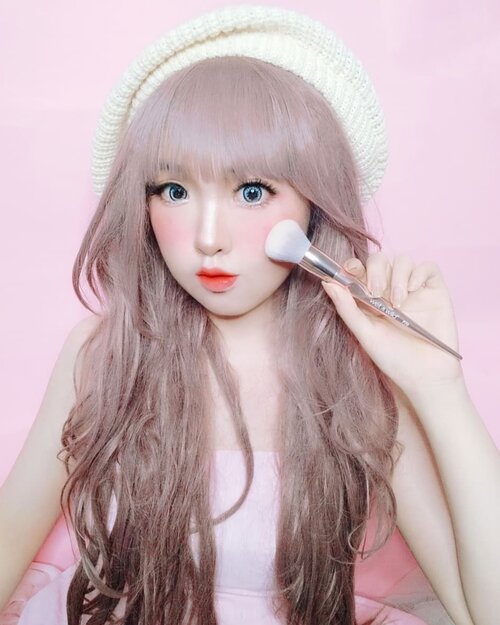 + View more details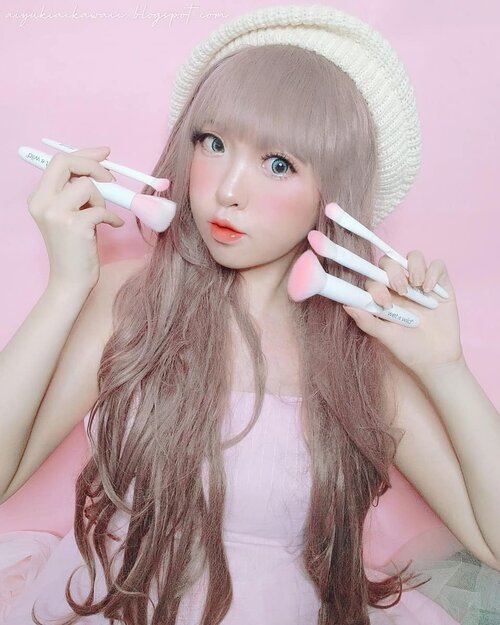 Kali ini Yuki mau bagi2 diskon up to 70% buat brush super kawaii ini 🥰 Buanyak bgt yg nanya ke Yuki : 'kak, biar makeup bisa kaya boneka bgt gimana sih? '. Kuncinya cuma 2 dear, kulit yg flawless dan makeup tools (aplikator) yg memadai. Percuma dong produk makeup kamu mahal2 tapi aplikatornya kurang. Menurut Yuki, kualitas brush itu ngaruh bgt sama hasil akhir makeup. Kalau helai brushnya kasar pasti makeup ga bakalan nempel sempurna dan ga bakalan kelihatan mulus. Ga jarang brush yg kasar juga bikin kulit jadi iritasi dan parahnya menimbulkan masalah kulit lainnya. Makanya Yuki bener2 picky bgt kalo urusan sama brush. Kalo ga lembut, Yuki gamau pake krn bakalan bikin kulit gatel dan tampilan makeup ancur 😒 .Yuki mau rekomendasiin brush yg super kawaii dari Wet n Wild. Warnanya pink gils! Buat foto cakep, dipake lembut bgt. Ada diskon smp 70% di @kumurabeauty 🥰 jadi per single-brushnya cuma jadi 19.600-40.000 aja. Swipe utk detail brushnya 👉..
#JapaneseBeauty
#oshare
#model
#barbie
#barbiedoll
#makeup
#kawaii
#kawaiigirl
#beauty
#style
#girls
#fashion
#japan
#モデル  #メイク  #ヘアアレンジ #オシャレ  #メイク #ファッション #ガール #かわいい
#IndonesianBlogger
#BeautyBlogger
#可愛い #かわいい
#ClozetteID
#brush
#makeupbrush
#wetnwild
+ View more details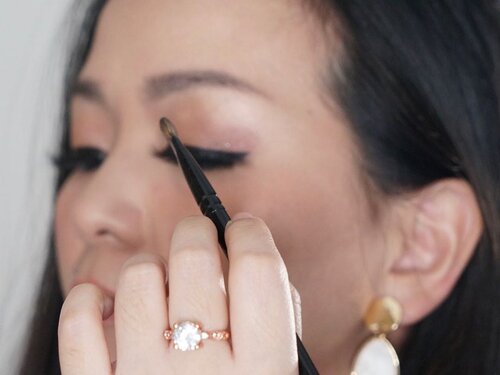 + View more details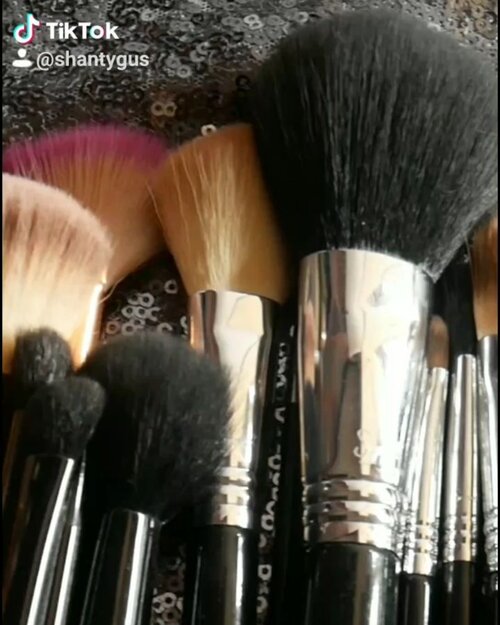 + View more details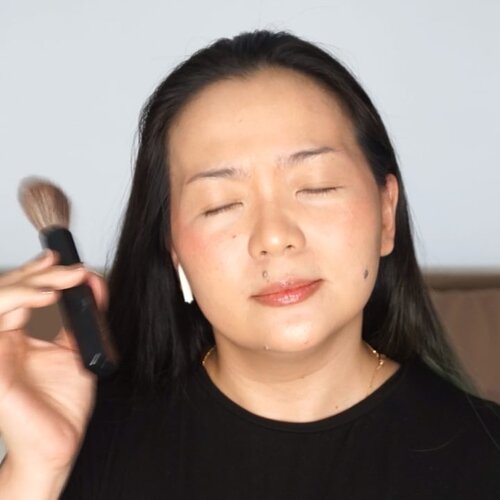 + View more details

loading ...
Back To Top