loading...
Search
3,907 RESULTS FOR MAKEUPLOVER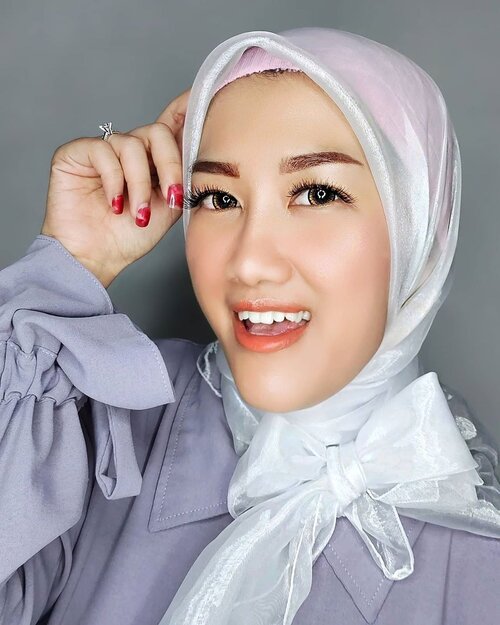 No Makeup Makeup Look! Karena yang necurel lebih mematikan, wuakakakk 🤣
#JessBagiTips
Tips biar makeup kamu natural.. harus kuat diskincare, layer dan gunakan skincare yang membuat kulit moist dan glowing. Jadi tidak perlu gunakan makeup tebal setelahnya.
.
Kalau kulit sudah dalam keadaan siap, mari mulai tips yang pertama,
💜 Gunakan Complextion untuk meratakan warna kulit, bukan untuk menutupi. Karena ingin natural kan. Jadi, jangan gunakan terlalu banyak layer, seperti foundation full cover, lalu concealer, contour, powder. Ini semakin meningkatkan potensi terjadinya patchy atau creasing diarea mata, gunakan BB/CC Cream atau Cushion yang cukup complex, jadi terlihat lebih ringan. Disini aku pakai CC Cream 9to5 Naturale dari @lakmemakeup shade Honey.
.
💜 Pakai pensil alis dengan shade natural, isi sesusi dengan tumbuhnya alis. Aku pakai Brow Matic shade Brown dari @bless.cosmetics. Ini ujungnya super kecil, jadi enak.
.
💜 Tambahkan lipstik dengan warna nudes, bisa nude pink, orange, atau warna-warna aman senada. Gunakan lipstik dengan finish shine or glossy membuat look lebih natural daripada lipmatte. Aku pakai Easy Goin Lip Star @jacquelle_official shade coco.
.
💜 Beri sedikit blush on, dan sentuhan highlighter pada bagian yang dibutuhkan, seperti tulang pipi, hidung, pelipis, dan dagu. Gunakan sedikit aja yaa, hanya supaya terlihat lebih glowing. Aku pakai Happily Ever After Palette dari @mybeautystoryid
.
💜 Gunakan lighting yang ok. Ini point penting. Cahaya harus cukup terang. Bisa juga gunakan yellow light untuk hasil yang astetik tapi pastikan komposisinya ok yaa.
Nah, sekian tipsnya, semoga membantu 😘
.
.
#JessMakeupLooks
#tipsmakeup
#tipsmakeupnatural
#makeup
#clozetteid
#glowingskin
#beausquad
#beausquadbatch2
#nomakeupmakeup
#makeuplook
#naturalmakeup
#makeuplovers
#makeupblogger
#makeupjunkie
#makeupaddict
#tuesdaystillpositive

+ View more details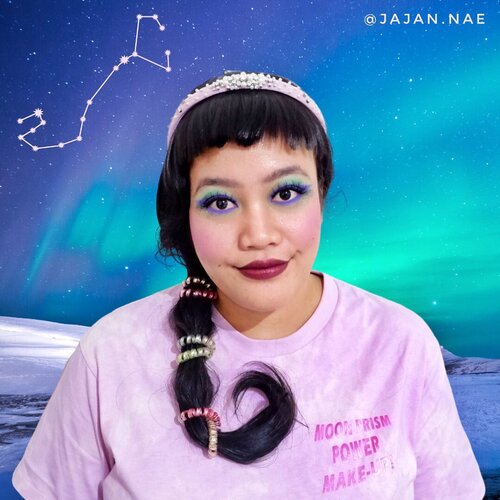 Halo, kali ini aku ikutan makeup collab bareng @pkubeautyblogger dengan tema ZODIAC MAKEUP 😆 Awalnya bingung mau bikin apa, teru terinspirasi sama kisah Artemis dan Scorpio, jadilah begini 😅
.
Artemis is the Greek goddess of the hunt, the wilderness, wild animals, the Moon, and chastity. Kebayang kaya dark moon princess, dengan rambut semi kepang ala capit kalajengking haha! But still pastel yaah karena scorpio gak black heart ❤ just our lipstick 💄 Oh ya, bonus scorpius constellation di langit malam 😂
.
Aku bakal cerita sedikit Legenda Scorpio yah! ♏️
.
Scorpio, in Greek Mythology, comes from the story of Orion. This giant of a man was the son of Poseidon and Euryale, and was also said to be the most handsome man alive. He and Artemis were hunting partners.
.
This made her brother, Apollo, jealous. He went to Mother Earth and asked her to create a giant scorpion, which then stung and killed Orion. Zeus placed both of them in the heavens as a constellation. Scorpion is a pretty big constellation. The bright star, Antares, is the Scorpion's heart.
.
Btw gw sebenernya pakai kaos Sailor Moon, you know lah galaxy banget kan 🎉
.
@pkubeautyblogger
#pkubeautyblogger
#pkubbmakeupcollab
#zodiacmakeup
#zodiacmakeuppkubb
.
.
#fantasymakeup
#scorpiomakeup
#makeupart
#ClozetteID
#rainbow
#rainbowmakeup
#makeuplover
#beautybloggers
#beautyvlogger
#beautycreator
#cutemakeup
#colorfulmakeup
#zodiacsigns
#zodiac
#scorpiozodiac
#scorpiosign
#scorpiomystique
#artemis
+ View more details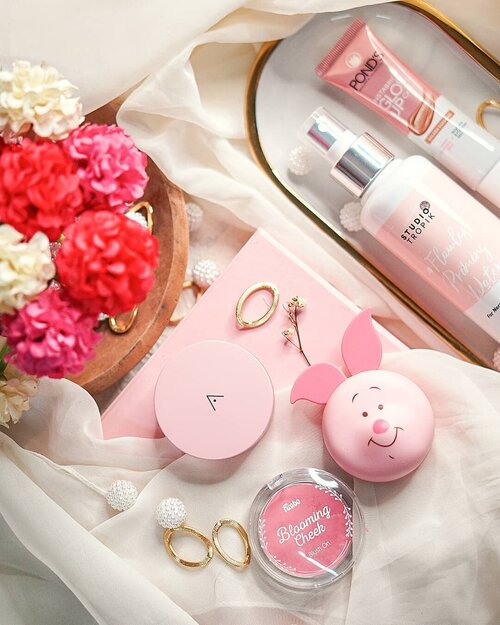 + View more details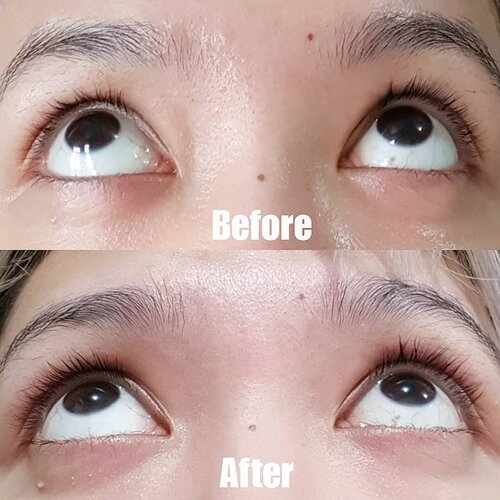 + View more details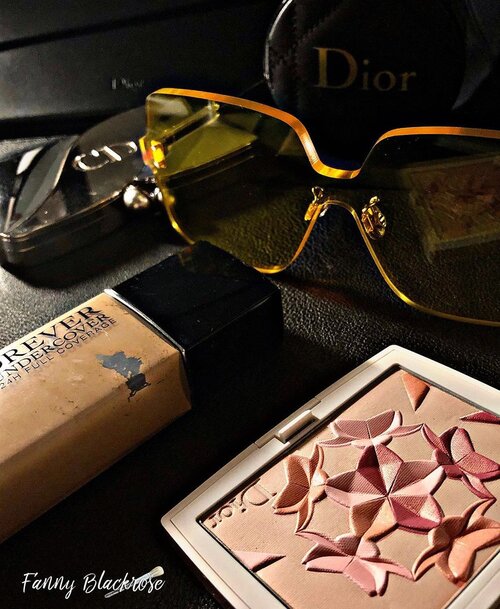 + View more details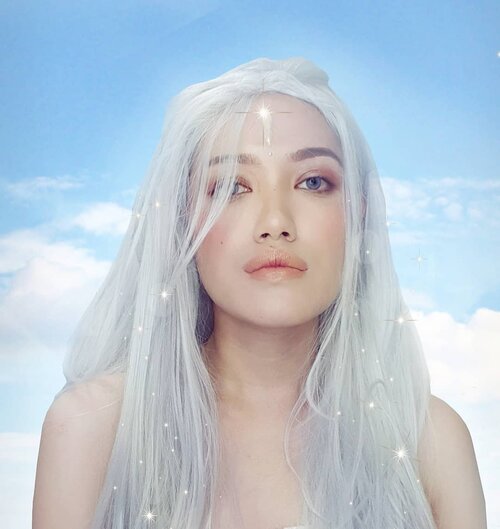 + View more details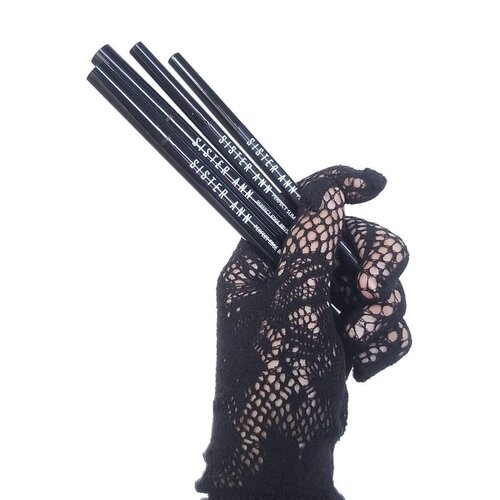 Kalian lebih suka eyeliner pencil or pen?
.
Aku dapet kesempatan buat nyoba eyeliner pencil & pen dari @sisterann.id Keduanya memiliki 2 pilihan warna yaitu black & brown.
.
Ketika pertama kali lihat promotion video tentang kedua produk ini aku amazed skaligus agak kurang percaya, "masa sih digosok-gosok pake air ga hilang, bahkan ga geser sama sekali?" So, ketika produknya sampai langsung aku tes, aku coret-coret di lenganku lalu aku gosok-gosok pakai air beneran ga hilang. Lalu, aku sengaja biarin coretan itu tetap di lenganku, aku gosok pakai sabun ketika mandi pun tetep nggak hilang. Produk ini baru mau hilang jika dibersihkan menggunakan makeup remover or cleansing oil/balm. These products totally Waterproof & Smudge proof!!
.
❤ Sister Ann Perfect Edge Brush Pen Liner
.
Pen tip nya enak buat bikin winged eyeliner, ga kaku juga ga terlalu lentur. Ga ada keterangan dikemasan ukurannya berapa tapi menurutku ukurannya pas bukan type yg terlalu besar maupun kecil. Ketika diaplikasikan cepet banget keringnya, so be careful, soalnya kalo kecoret susah hapusnya 😂. Warna hitamnya cukup pekat dengan finish matte, sementara yg brown ternyata warnanya agak terang.
.
❤ Sister Ann Perfect Slim Eye Pencil
.
Ukurannya kecil banget nih, bahkan bisa diselipkan ke dompet. Dibandingkan yg pen, ini warnanya lebih pigmented, trus warna brown nya lebih ke black brown really love it 😍. Ukuran pencilnya 2mm, dengan ujung bulat. Eyeliner ini best for waterline, soalnya ga smudge, ga takut bikin mata nampak seperti habis ditonjok 😂. .
Dari keduanya tentu aku lebih suka yg pencil, why? aku lebih percaya diri ketika mengaplikasikan model pencil, kalo pake pen suka deg2an dan harus tahan nafas biar ga kecoret 😂😂😂. Keduanya memiliki ketahanan yang sangat bagus, udah ku coba buat panas2an lalu kucek2 mata tetep stay in place 👍.
.
Eyeliner ini lagi diskon 30% di Shopee sisterann.id harganya under 100k ☺
.
#sisterann
#sisteranneyeliner
#eyeliner
#eyelinerreview
#kbeauty
#kbeautyreview
#beauty
#beautyreview
#beautyblogger
#koreanbeauty
#koreanmakeup
#makeup
#makeupreview
#eyelinerpen
#eyelinerpencil
#makeuplover
#makeupaddict
#motd
#ClozetteID
#blackeyeliner
#browneyeliner

+ View more details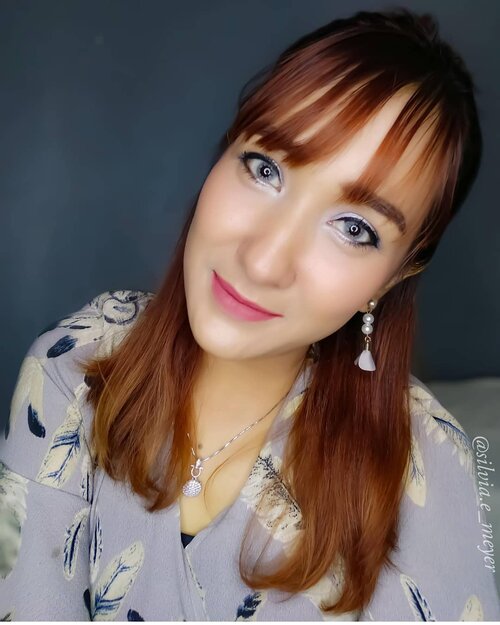 + View more details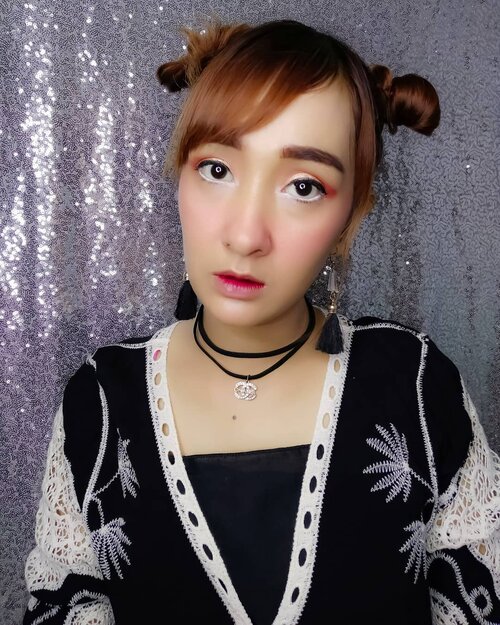 + View more details

loading ...
Back To Top