loading...
Search
23 RESULTS FOR MAMADAILY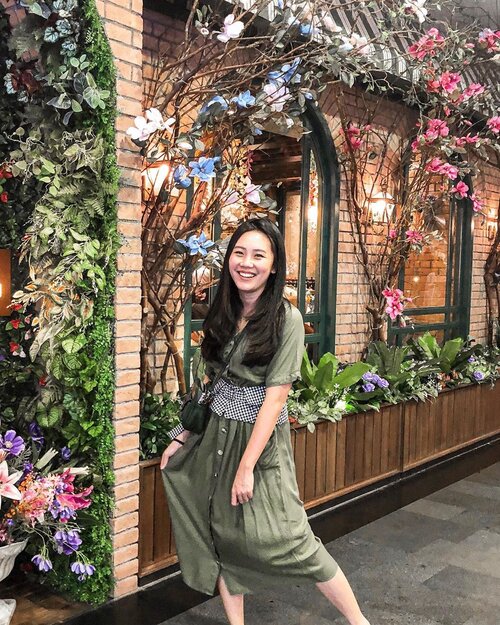 + View more details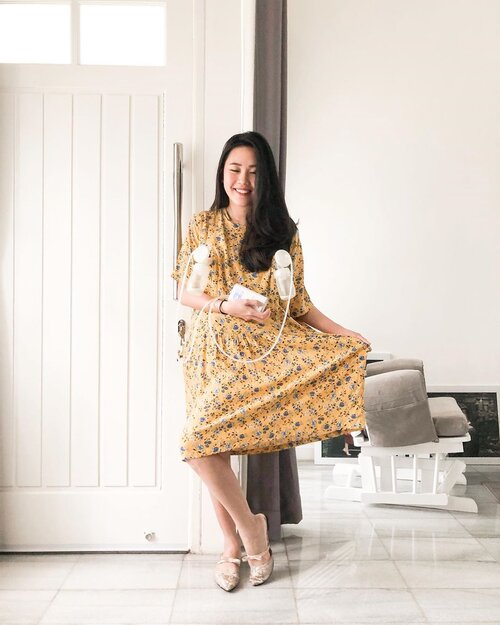 "Anybody offended by breastfeeding is staring too hard." Cannot agree more with this quote!
A little over 9 months into my breastfeeding journey (hoping to make it to at least one year), so I thought I'd dedicate a post for a photo (or three 😛) of me pumping. I've come from the fresh postpartum baby blues of dreading every nursing session to loving it so much, so much that while I can't wait til the day I officially stop breastfeeding and can't chug some 🍺 there's a part of me that wishes that day don't come too soon.
We have been trying to wean off the breasts so Owen is now mostly bottle-fed, but DBF-ing to sleep is a crutch that is much harder to break. We're taking our time but making progress.
Anyway... this breastfeeding-friendly dress I'm wearing is from @mom.bies . Highly recommended! Bahannya ringan, dipakainya adem, bukaan menyusuinya pas. Baju rumah yang nyaman buat busui. Dan style bisa juga untuk dipakai keluar rumah atau bahkan summer vacay. 💛
#clozetteid
#ootd
#ootdmommy
#pumpingmom
#busui
#momblogger
#mamadaily
#nursingfriendly
#breastfeedingmom
+ View more details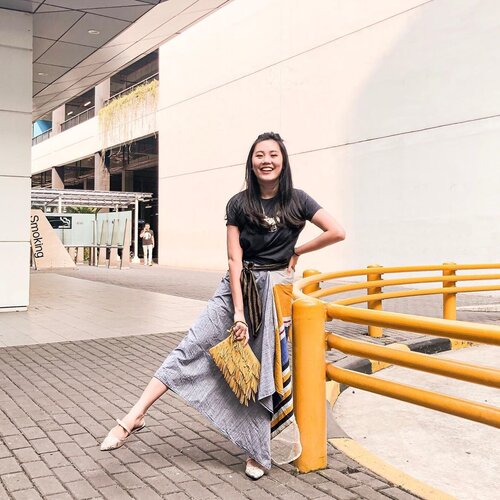 + View more details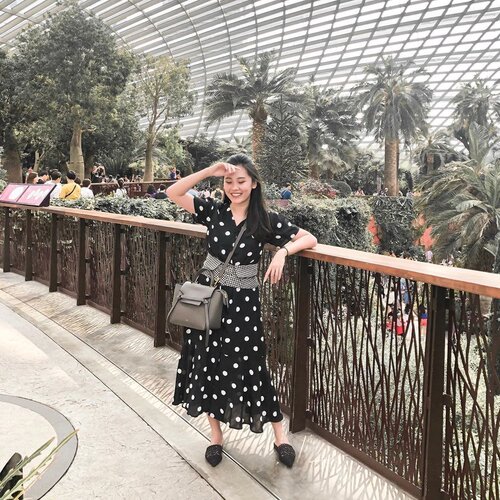 I like me better when I'm with You. 🖤 I'm not the most diligent in praying, I fall behind daily devotions, but I do try and want to try harder to be a better disciple. Because every day that I spend some time communicating with God, I do feel lighter and happier. Like I'm not worried about what's to come. Like I know I'm on the right path.
#notetoselfThrowback
outfit waktu short getaway ke Singapore, wearing @sophiaalice.rtw dress belted by @berrybenka cloth houndstooth belt. The dress, like everything else I wear, is nursing friendly with front buttons fastening. Gotta keep the boobies accessible!
#breastfeedingmom
#clozetteid
#ootd
#mamadaily
#momstyle
#lookbookindonesia
+ View more details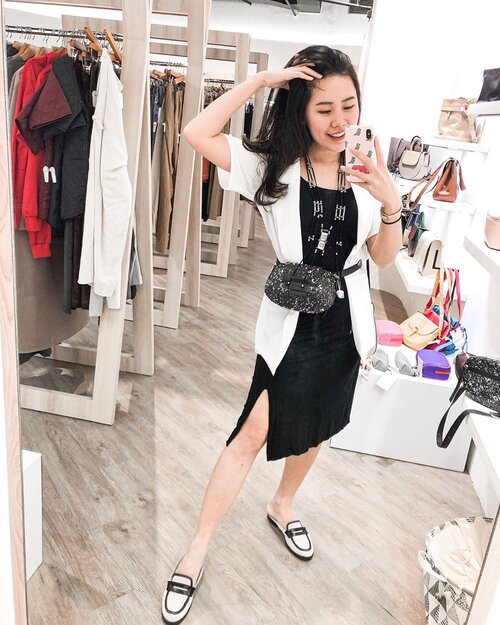 Waisting time. (Get it?) This outfit is nursing friendly coz it's not a dress underneath the white outer but a nursing tanktop and a skirt. 🖤 I wrote an article on @thebabyologist about easy-peast pretty mom style. If you wanna check it out you can click the link on my bio.
#momstyle
#nursingfriendly
#momblogger
#clozetteid
#ootd
#mamadaily
#busui
+ View more details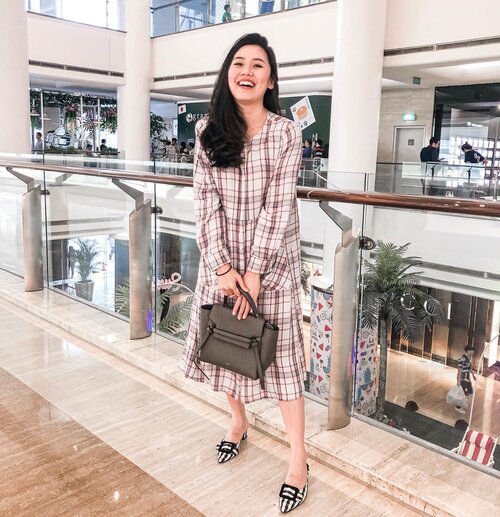 Why it is important that moms take time (or be given time) to dress up and self-pamper.
Some people say we gotta look nice for our husbands, because "men fell in love thru their eyes" atau kasarnya laki-laki lemah di mata. That's fine, if that works for you, no judgment here. Me, I don't wanna put that kind of pressure on myself. (Sorry husband 😛, but bear with me and you'll see what I mean). For me, dressing up is important because it makes me happy. Looking nice and gathered puts me in a good mood. And when I'm happy, I'm better equipped to play my role as a wife and a mother. When I'm happy, I radiate joy in our household; and my husband and kid will be better taken care of.
Note that "looking nice" does not always mean wearing some statement dress you're not really comfortable in, putting on a full make-up or even getting mani-pedi. Whatever works for you! If a full-on make up makes you feel your best, great. If merely putting together a cute outfit gets you there, awesome. The point is: know what you need (usually it's what we used to do when we were younger and before we had kids) and give yourself time to do it.
In fact, this encouragement applies to other activities as well. Cooking, reading, traveling, exercising, even working. Make time for any activity you're passionate about or fond of. I emphasize dressing up and pampering in this post simply because it's one of those activities we girls like to do but often feel bad for making "too much" time for while we have a baby to tend to.
I say all this because as mothers our instinct is to put another person's (i.e. baby's) happiness first, and with the gazillion baby needs we tend to get caught up in a mess and forget about our own needs. So here's a reminder to you: 🔆 Be happy first, so you can grow a happy family. 🔆
#clozetteid
#ootd
#momblogger
#selfcare
#loveyourselffirst
#mamadaily
#honestlymothering
+ View more details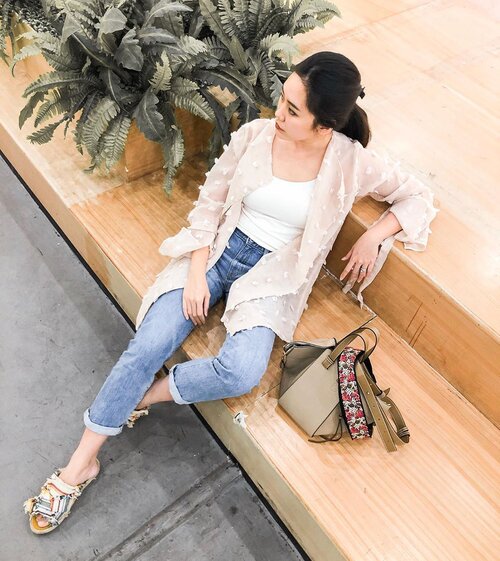 + View more details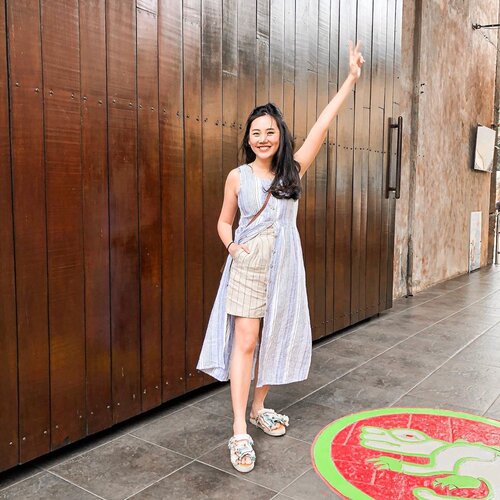 That Friday feeling • but everything isn't always as it seems, is it? In reality this mama just finally succeeded putting Owen to sleep after +- 1 hour of crying and refusing sleep. He's going thru what they call the 8-month sleep regression, which is what commonly (but not always) occurs as baby goes through major growth and developments. Plus, he's teething so his appetite for solids is plummeting. Hope all these are temporary and he goes back to his scheduled-sleeper, happy-eater self!
#momblogger
#mamadaily
#honestlymothering
#ootdmommy
#clozetteid
#ootd
+ View more details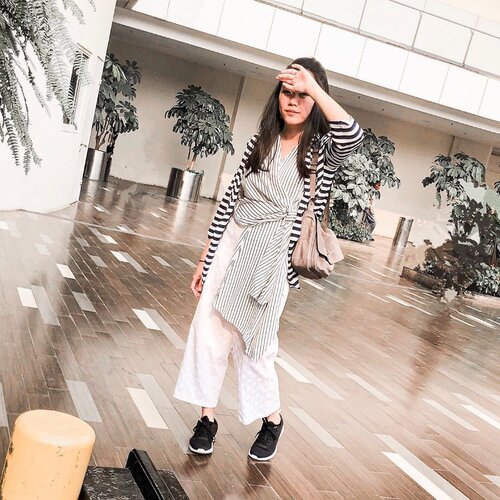 I feel like I'm more productive as a work-from-home mom than I ever was before Owen was born and I worked at the office. Sekarang saking banyaknya yang harus dikerjakan, aku sampai download app untuk to-do list. Di app itu sekarang udah ada beberapa list: general to-do list, groceries list, to-buy-for-Owen list, to-prepare-for-travel, to-review list, and work-related list. Kalau kata kak @metharani , beginilah golongan darah A suka semuanya rapi, dikotak2in, dibikinin daftar. 😛 Well aku sebenernya gak serapi itu sih, malah cenderung berantakan (ask my husband hahahaha). Tapi kalau aku sampai udah bikin list begini berarti udah banyak banget on my plate dan kalau gak dicatetin pasti ada yang kelupaan.
Setiap hari selalu ada aja item baru yang masuk ke to-do list, tapi setiap hari juga puji Tuhan bisa mencentang beberapa hal sekaligus. Jangan pikir ibu yang kerja dari rumah itu leha2 ya. Kita cuma lebih deket sama kasur aja, tapi kesibukan mah sama aja. 😀
Tapi aku bersyukur setiap hari selalu ada kesibukan dan setiap hari diberikan kekuatan untuk selesaiin satu per satu. Bersyukur at the end of a day aku selalu merasa produktif dan puas dengan hari itu. Bersyukur bersyukur bersyukur 🙏🏻
#workfromhomemom
#clozetteid
#ootd
#ootdindo
#mamadaily
#momblogger
+ View more details

loading ...
Back To Top