loading...
Search
29 RESULTS FOR MAMADAILY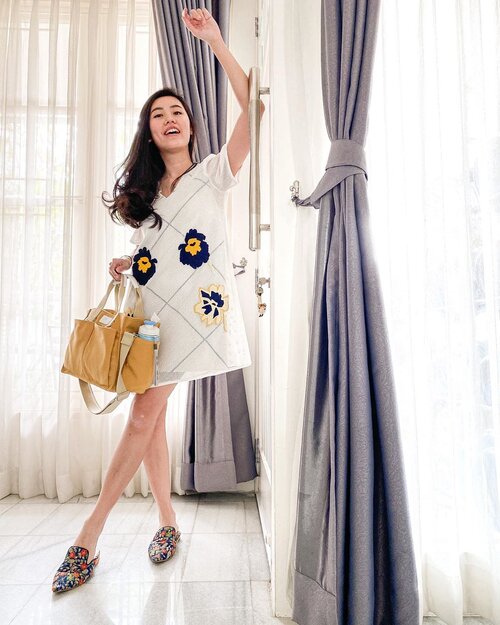 Selamat hari Minggu! Yuk kita mulai dari diri sendiri keep this platform positive. After all the point of social media is to connect. Let's treat other users as how you'd treat other people you meet in person. 🧡
Btw, buibuk, ini yang aku bawa adalah diaper bag loh. Cantik yah. Merknya @farfale.id . Bahannya premium light canvas. Muatnya lumayan banyak, cukup lah kalau bawaan anak seumur Owen. Dan sletingnya itu gampang banget dibuka dengan satu tangan pun. Swipe yaaa kalau mau liat review videonya.
#clozetteid
#lookdujour
#diaperbagessentials
#bersamalokal
#mamawynnereview
#momblogger
#mamadaily
#sundaystyle
#diaperbagreview
+ View more details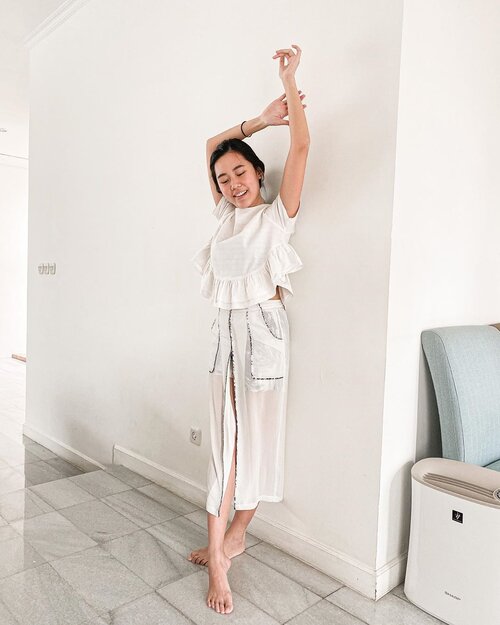 + View more details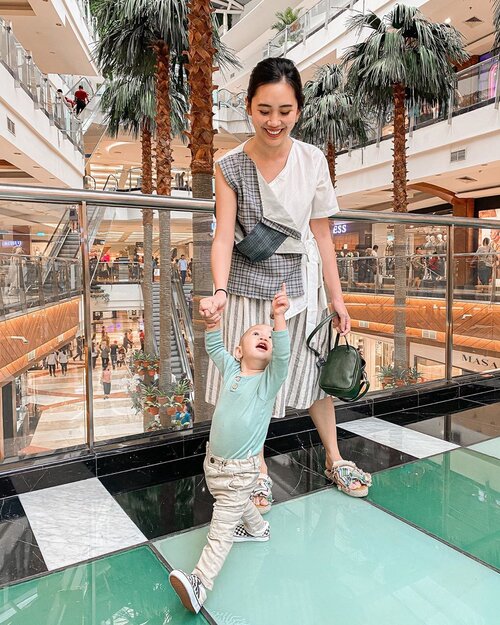 Enaknya Owen udah bisa berdiri dan belajar jalan adalah foto OOTD sama mamah jadi gampang! 😄 Gampang-gampang susah sih, di satu sisi udah berdiri jadi bajunya kelihatan jelas, tapi susah karena anaknya petakilan mau jalan terus.Anyway, has any of your style changed since becoming a mom? I think my mommy-wear criteria adalah yang gak ribet dipakai, bahan gak panas, tapi tetep ada wow factor jadi gak plain2 amat. Like this top I'm wearing. Pakainya bener-bener kayak pakai kaos aja, tapi desainnya next level kan?Ini dari @shopataleen , which is salah satu go-to online shops ku untuk atasan-atasan simpel tapi unik. Kayak berantakan tapi aesthetics gitu. Dan sungguh murah meriah!
#clozetteid
#ootd
#mommywear
#momblogger
#mamadaily
#13monthsoldbaby
+ View more details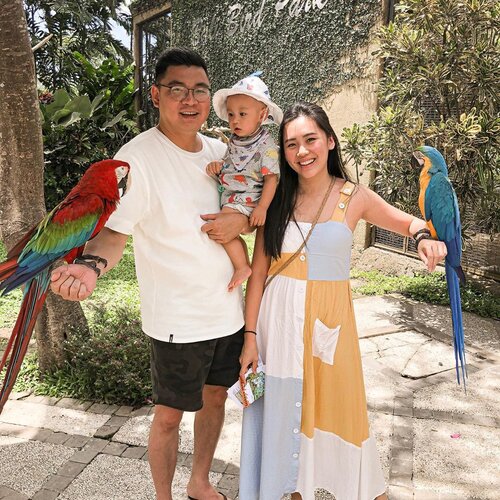 + View more details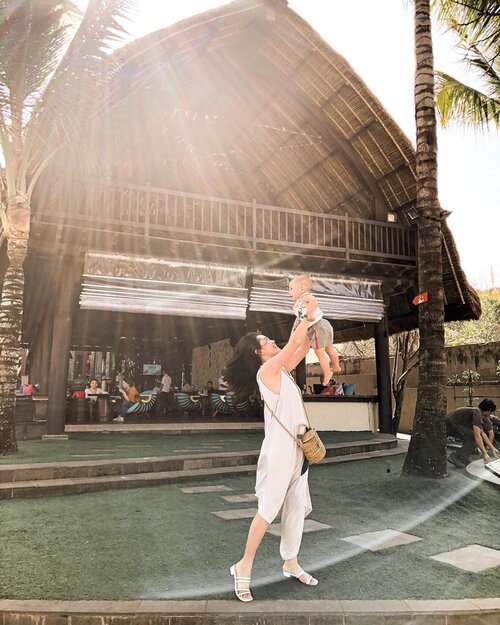 Bali for the weekend and more! We're here for a friend's wedding but staying a bit longer for the getaway we deserve. Owen has been such a happy travel buddy! We pushed back his feeding schedule to align it with the take-off/landing time so he was getting hungry and whiny, but nothing a couple bit of baby biscuits won't fix. He was also flirting with other girl babies who were seated nearby in the plane. Oh my little stud!
#mamadaily
#momblogger
#travelingwithababy
#clozetteid
#lifestyle
#ootdmommy
+ View more details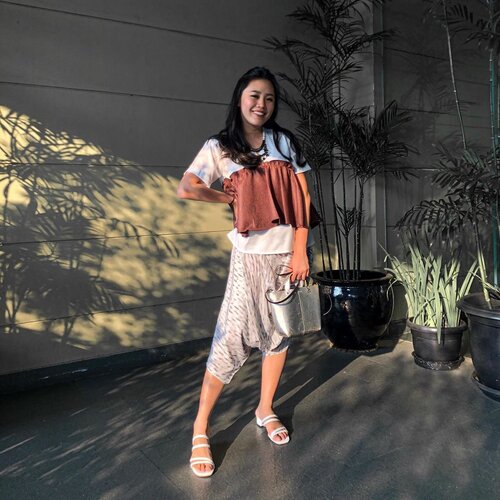 Ok I admit I was browsing through cheesy quotes tryna come up with a caption for this post. But then I came across this one phrase that just hit me in all the right places. And I believe it's no coincidence that I stumbled upon it today. "Don't shine so others can see you. Shine so that through you others can see Him." 🧡 Thanks God for this reminder.
On a lighter note, check out my new sandals cuz they are highly recommended! Ini dari @myo_shoes . Please bear with my lengthy review, tapi aku sangat happy dan ini review jujur siapa tau berguna buat yang lagi cari sendal-sendal cantik.
Aku sangat jarang beli footwear online karena kalau gak nyoba takut gak enak pakenya. Tapi ini kepalang jatuh cinta sama modelnya simpel strappy and they're so pretty in white. Sampai aku rela preorder buat bawa liburan (pertama kalinya seumur hidup preorder sepatu online yo). Daaaann sungguh tidak kecewa. Fitnya pas banget, dan empuk bangettt! Kemarin weekend aku pakai jalan-jalan seharian, sama sekali gak ada sakit di bagian manapun. Great work @myo_shoes !
#clozetteid
#ootd
#ootdideas
#lookbookindonesia
#mamadaily
#momstyle
+ View more details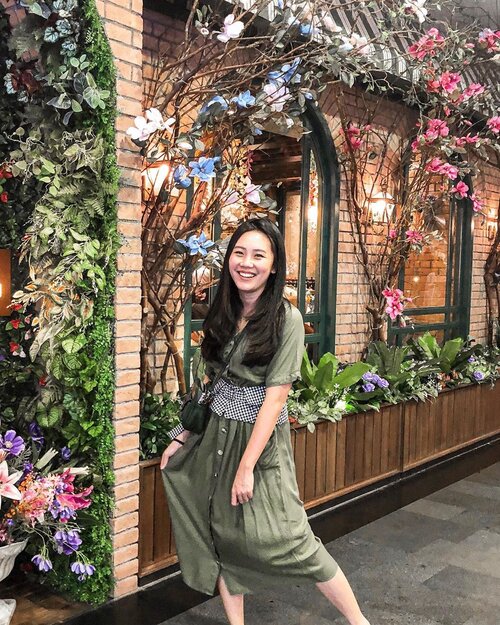 + View more details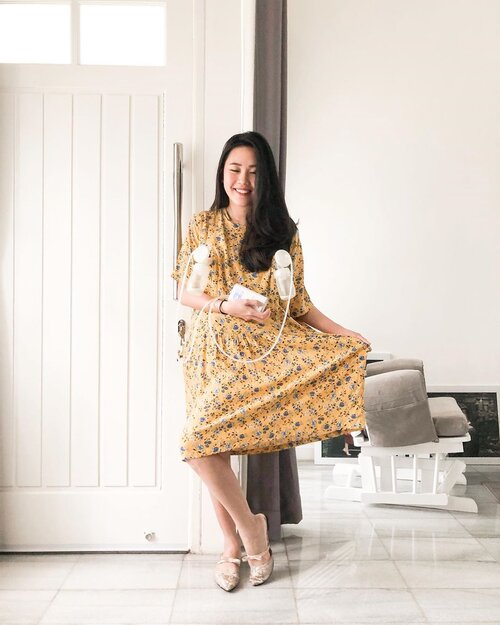 "Anybody offended by breastfeeding is staring too hard." Cannot agree more with this quote!
A little over 9 months into my breastfeeding journey (hoping to make it to at least one year), so I thought I'd dedicate a post for a photo (or three 😛) of me pumping. I've come from the fresh postpartum baby blues of dreading every nursing session to loving it so much, so much that while I can't wait til the day I officially stop breastfeeding and can't chug some 🍺 there's a part of me that wishes that day don't come too soon.
We have been trying to wean off the breasts so Owen is now mostly bottle-fed, but DBF-ing to sleep is a crutch that is much harder to break. We're taking our time but making progress.
Anyway... this breastfeeding-friendly dress I'm wearing is from @mom.bies . Highly recommended! Bahannya ringan, dipakainya adem, bukaan menyusuinya pas. Baju rumah yang nyaman buat busui. Dan style bisa juga untuk dipakai keluar rumah atau bahkan summer vacay. 💛
#clozetteid
#ootd
#ootdmommy
#pumpingmom
#busui
#momblogger
#mamadaily
#nursingfriendly
#breastfeedingmom
+ View more details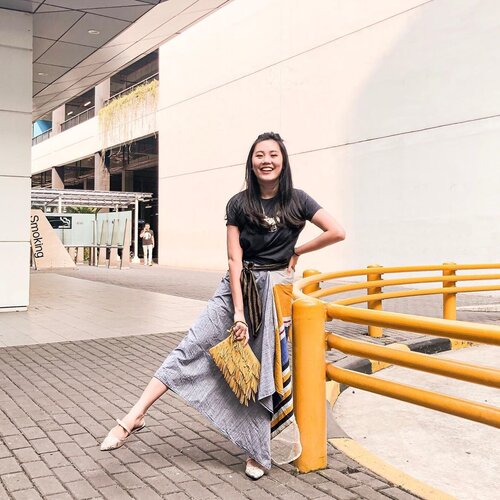 + View more details

loading ...
Back To Top