loading...
Search
18 RESULTS FOR MAMADAILY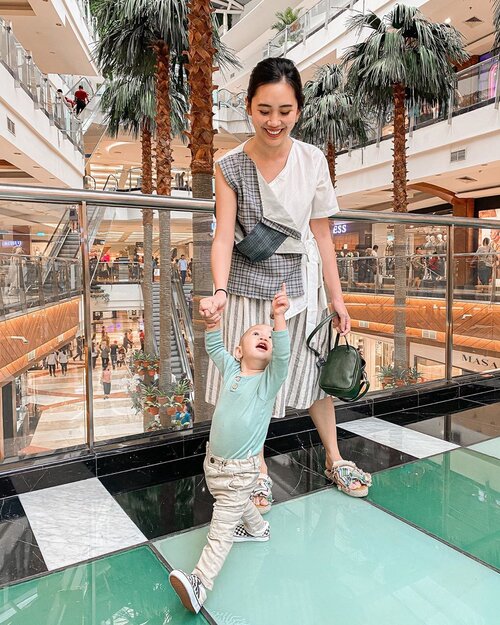 Enaknya Owen udah bisa berdiri dan belajar jalan adalah foto OOTD sama mamah jadi gampang! 😄 Gampang-gampang susah sih, di satu sisi udah berdiri jadi bajunya kelihatan jelas, tapi susah karena anaknya petakilan mau jalan terus.Anyway, has any of your style changed since becoming a mom? I think my mommy-wear criteria adalah yang gak ribet dipakai, bahan gak panas, tapi tetep ada wow factor jadi gak plain2 amat. Like this top I'm wearing. Pakainya bener-bener kayak pakai kaos aja, tapi desainnya next level kan?Ini dari @shopataleen , which is salah satu go-to online shops ku untuk atasan-atasan simpel tapi unik. Kayak berantakan tapi aesthetics gitu. Dan sungguh murah meriah!
#clozetteid
#ootd
#mommywear
#momblogger
#mamadaily
#13monthsoldbaby
+ View more details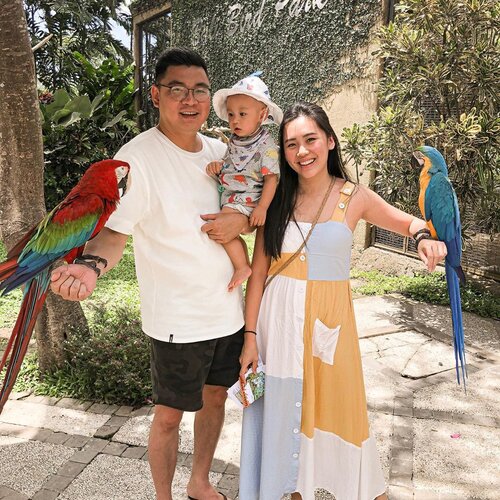 + View more details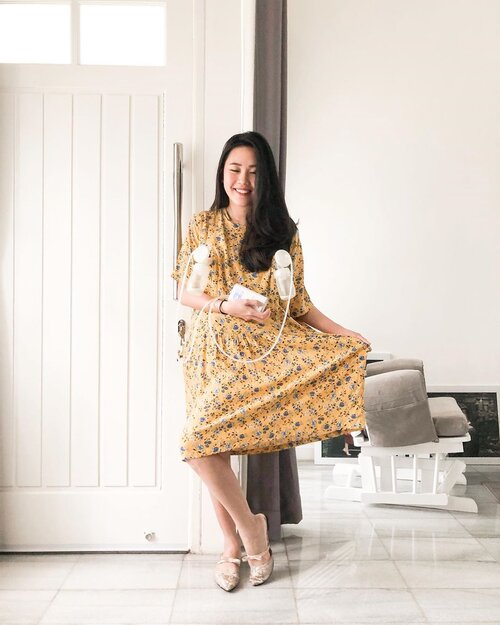 "Anybody offended by breastfeeding is staring too hard." Cannot agree more with this quote!
A little over 9 months into my breastfeeding journey (hoping to make it to at least one year), so I thought I'd dedicate a post for a photo (or three 😛) of me pumping. I've come from the fresh postpartum baby blues of dreading every nursing session to loving it so much, so much that while I can't wait til the day I officially stop breastfeeding and can't chug some 🍺 there's a part of me that wishes that day don't come too soon.
We have been trying to wean off the breasts so Owen is now mostly bottle-fed, but DBF-ing to sleep is a crutch that is much harder to break. We're taking our time but making progress.
Anyway... this breastfeeding-friendly dress I'm wearing is from @mom.bies . Highly recommended! Bahannya ringan, dipakainya adem, bukaan menyusuinya pas. Baju rumah yang nyaman buat busui. Dan style bisa juga untuk dipakai keluar rumah atau bahkan summer vacay. 💛
#clozetteid
#ootd
#ootdmommy
#pumpingmom
#busui
#momblogger
#mamadaily
#nursingfriendly
#breastfeedingmom
+ View more details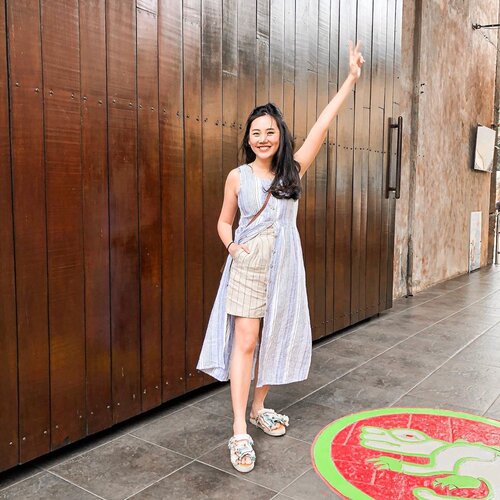 That Friday feeling • but everything isn't always as it seems, is it? In reality this mama just finally succeeded putting Owen to sleep after +- 1 hour of crying and refusing sleep. He's going thru what they call the 8-month sleep regression, which is what commonly (but not always) occurs as baby goes through major growth and developments. Plus, he's teething so his appetite for solids is plummeting. Hope all these are temporary and he goes back to his scheduled-sleeper, happy-eater self!
#momblogger
#mamadaily
#honestlymothering
#ootdmommy
#clozetteid
#ootd
+ View more details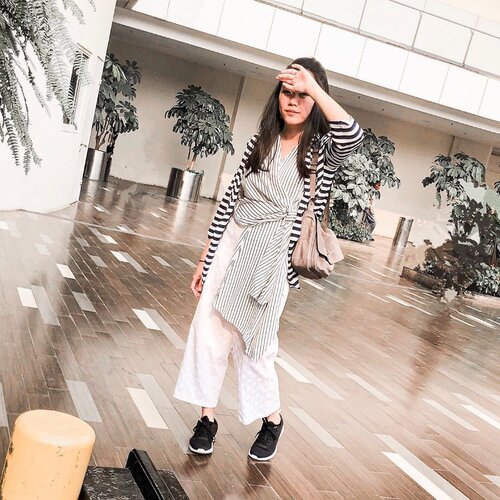 I feel like I'm more productive as a work-from-home mom than I ever was before Owen was born and I worked at the office. Sekarang saking banyaknya yang harus dikerjakan, aku sampai download app untuk to-do list. Di app itu sekarang udah ada beberapa list: general to-do list, groceries list, to-buy-for-Owen list, to-prepare-for-travel, to-review list, and work-related list. Kalau kata kak @metharani , beginilah golongan darah A suka semuanya rapi, dikotak2in, dibikinin daftar. 😛 Well aku sebenernya gak serapi itu sih, malah cenderung berantakan (ask my husband hahahaha). Tapi kalau aku sampai udah bikin list begini berarti udah banyak banget on my plate dan kalau gak dicatetin pasti ada yang kelupaan.
Setiap hari selalu ada aja item baru yang masuk ke to-do list, tapi setiap hari juga puji Tuhan bisa mencentang beberapa hal sekaligus. Jangan pikir ibu yang kerja dari rumah itu leha2 ya. Kita cuma lebih deket sama kasur aja, tapi kesibukan mah sama aja. 😀
Tapi aku bersyukur setiap hari selalu ada kesibukan dan setiap hari diberikan kekuatan untuk selesaiin satu per satu. Bersyukur at the end of a day aku selalu merasa produktif dan puas dengan hari itu. Bersyukur bersyukur bersyukur 🙏🏻
#workfromhomemom
#clozetteid
#ootd
#ootdindo
#mamadaily
#momblogger
+ View more details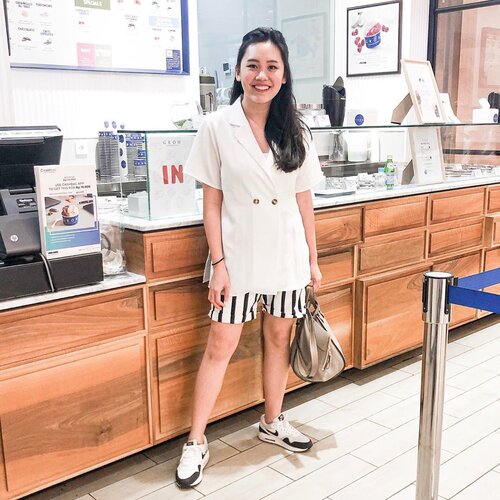 These days kalau jalan2 carinya yang baby-friendly. Kalau mau makan carinya yang punya high chair. Kalau mau nongkrong carinya yang bisa sediain air panas di dalam wadah yang cukup. Ibu-ibu life 💙
.
Anyway, atasan ini dipilihin sama stylistnya @yunaandco for me. Such a good and thoughtful choice! Tinggal pakai nursing tanktop di dalemnya. Kalau mau pumping bahkan gak perlu buka kancing topnya karena fit di bagian dadanya cukup untuk digeser kanan/kiri (single pump yaaa maksudnya).
.
#mamaneedstogoout
#clozetteid
#ootd
#ootdmommy
#mamadaily
#momblogger
+ View more details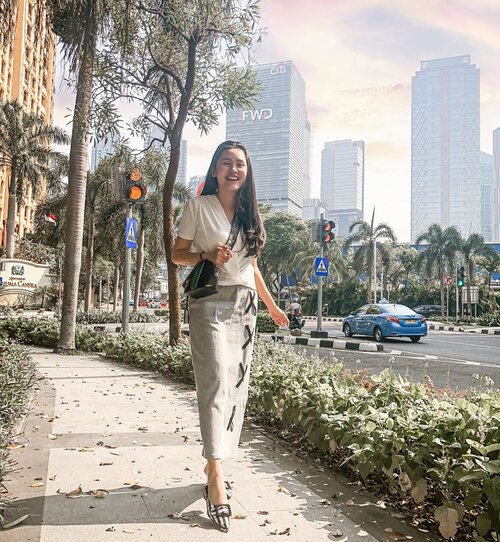 Pretty sure the mothers on the bus don't go shush shush shush all day long 🤪 Did you notice that some nursery rhymes have very questionable lyrics? LOL. Here's another one of my favorites:
.
Down by the bay
Where the watermelons grow
Back to my home I dare not go
For if I do, my mother will say:
"Did you ever see a bear combing his hair down by the bay?"
.
I mean... what? 😂
#clozetteid
#ootd
#ootdmommy
#mamadaily
+ View more details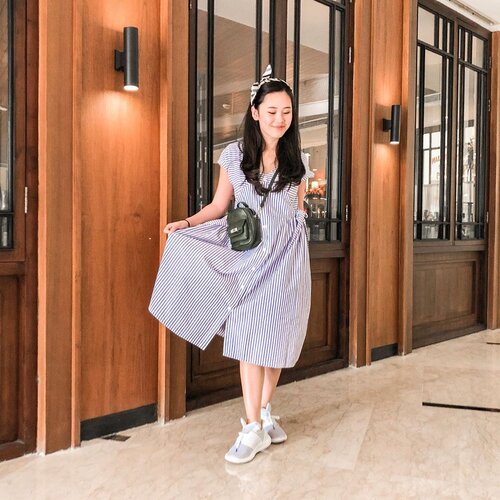 + View more details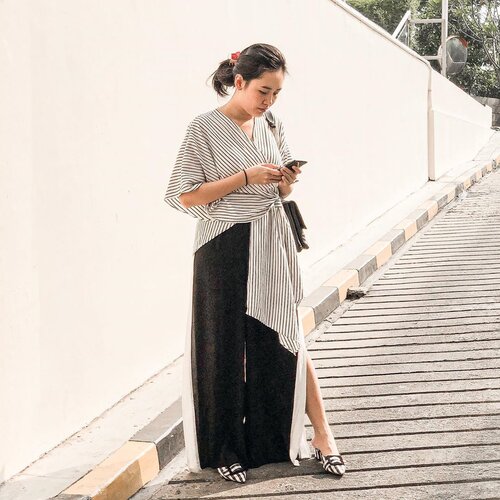 Probably googling to see if it was normal if baby does something. Since pregnancy I was always looking up the little things and making sure everything was common or normal. With babies, though, I keep finding that what I was googling about was either normal (thank God) or it was too early to diagnose abnormality, and basically every baby is different! 👶🏻 .
From the scale of 1 to 10 (1 being "the baby just hit his head on the floor but whose baby doesn't so just chill" and 10 being "call the pediatrician asap, baby won't eat broccoli"), what type of parent are you?
#ootdmommy
#clozetteid
#ootd
#lookbookindonesia
#mamadaily
#momblogger
#wearthisnext
+ View more details

loading ...
Back To Top