loading...
Search
50 RESULTS FOR MELBOURNE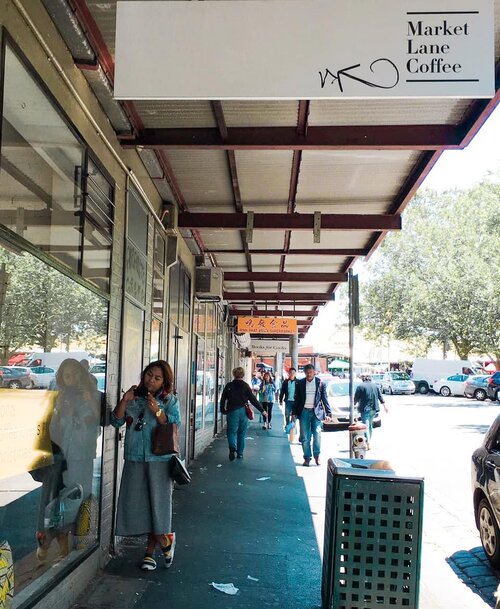 + View more details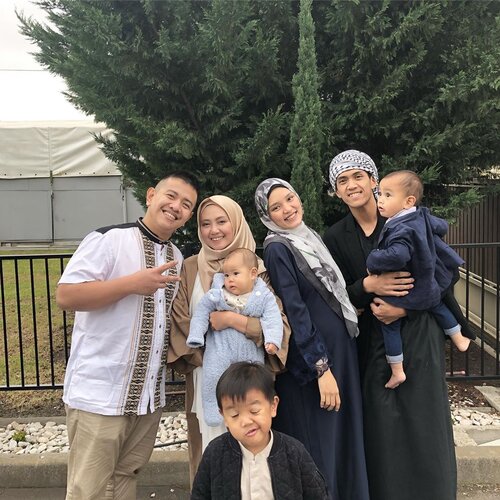 Satu dari 13.000++ foto yang ada digaleri hp 🤪 fotonya si sering banget, satu moment bisa lebih dri 10 kali foto etapi jarang ada yang dipost apalagi di cetak 😂 sayang khaaannn.. well let me try to membarokahkan foto2 ini dengan sedikit cerita, mudah2an bisa diambil manfaatnya hehee.. Ramadhan & Eid al fitr tahun ini Alhamdulillah punya pengalaman yang beda dari biasanya. Klo biasanya sahur masih dibangunin & dimasakin, tahun ini jdi yang bangunin & masakin 😂 yayo @helmyrgunawan yang selalu pasang alarm berlapis tapi aku yang selalu kaget & bangun dluan 😂😂 dan krna waktu itu alarmnya si mba meghan skrng klo denger lagu mba meghan yang all the ways suka deg2an kek bingung harus ngapain 😂 tpi over all Alhamdulillahh bisa ngelewatin semuanya dengan cukup baik. Puasa kurang dri 12 jam tiap hari alhamdulillah tanpa tamu hehe, tarawihpun Alhamdulillah lancar walapun sebelumnya klo denger tarawih di melbourne katanya lama, tpi ternyata klo dijalanin ya selesai juga dan ga semenakutkan itu kok 😜 apalagi pas mulai itikaf solat tarawihnya kya dikaliin 2 sma solat malemnya yang lamanya kya solat tarawih. Sekali lagi Alhamdulillah Allah paring bisa ngelewatin semuanya, Alhamdulillah kuat & happy 😊😊 Dan lebaranpun klo biasanya udah prepare baju samaan dari jauh2 hari nah tahun ini nyomot baju seadanya aja pas malem takbiran 😂 cuma cari aja yang agak senada biar kya beneran lebaran. masak2 dirumahpun ga, cuma kebagian buat sambel aja di masjid tpi Alhamdulillah bisa ngerasain vibe lebaran kya diindo krna makanan2nya yang lengkap layaknya masakan lebaran diindonesia.Dan difoto ini, bareng keluarga ibu @imarrria_w satu2nya ade (rasa kakaku) dimelbourne bersama para suami & anak2.
#clozetteid
+ View more details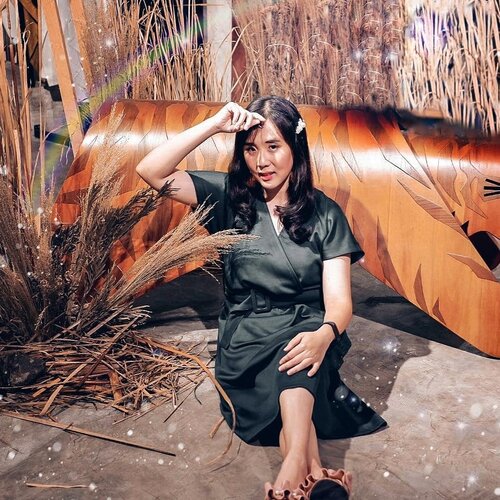 So happy abis ke pre-event @jfwofficial di @fashionlinkgram Senayan City Mall lt 2! Banyak baju, sepatu, dan tas keren dari designer Indonesia yg pastinya kamu suka. Di dalam Fashionlink, akan ada beberapa objek instalasi yg bisa dipakai untuk interaksi, yaitu Badak Jawa, Hiu Tutul, dan Harimau Sumatera. ....
Tiga hewan ini hampir punah di Indonesia krn ekologi yg kurang baik dan banyaknya sampah plastik yg menumpuk 😭 Selain itu, perburuan terhadap hewan2 juga meningkat. So guys, mulai kurangi pemakaian plastik dan mulai jaga lingkungan kita agar hewan dan tjmbuhan dapat hidup dengan baik bersama kita. ....
Oh ya, setiap berbelanja di Fashionlink, kita sudah berdonasi RP20K per transaksi utk konservasi satwa yang terancam punah. Kita juga bisa berdonasi dgn scan barcode yg ada di sekitar area instalasi. Donasi akan ditangani langsung oleh WWF Indonesia.
Let's shopping and see you in JFW 2019!
@fashionlinkgram @jfwofficial
#FashionHabitat
#fashionlinkxBLCKVNUE
#FashionlinkJakarta
#WeAreJFW
.
.
.
.
.
.
.
.
.
.
#ootd
#photooftheday
#beautifuldestinations
#lookbook
#gogreen
#fashion
#wwf
#followme
#garden
#melbourne
#contentcreator
#jktspot
#wonderfulplace
#instadaily
#fashiongoals
#flatlays
#postthepeople
#travel
#clozetteid
#shoxfashion

+ View more details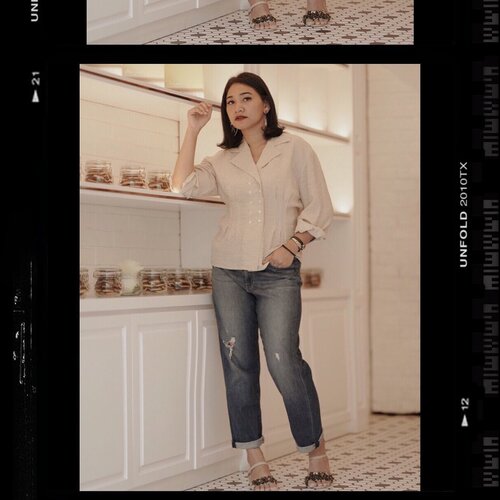 This vintage Celine shirt probably older than me. Come a long way from 80s, I found it on a thrift store for a quite awesome price for it brands back in melbourne.
Since then, it became treasure in my wardrobe. ✨
-
#celliswearing
#ggrep
#clozetteid

+ View more details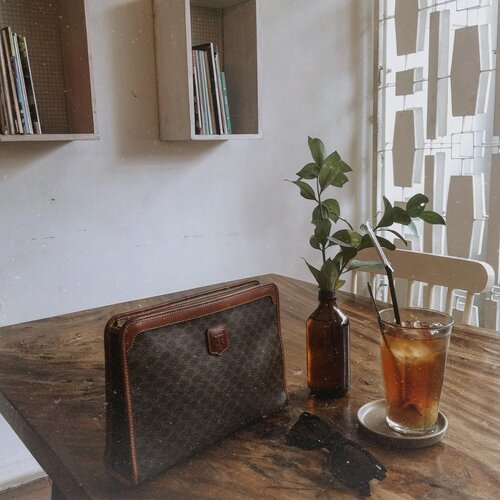 + View more details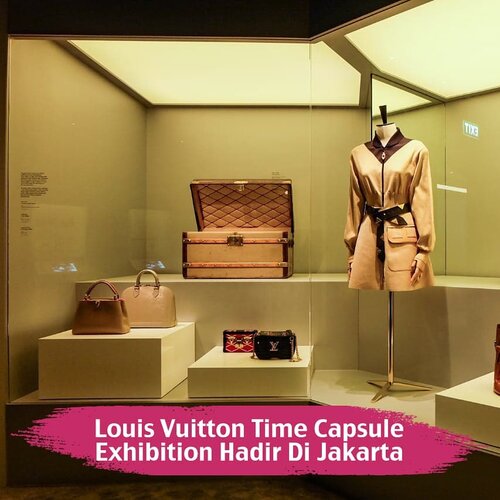 [Louis Vuitton Time Capsule Exhibition Hadir Di Jakarta]
.
Weekend ini belum punya rencana? Apabila kamu menyukai art & fashion, kamu bisa datang ke
#LVTimeCapsule
Exhibition di Senayan City yang berlangsung tanggal 16 Oktober hingga 4 November 2018 si Senayan City. Pameran ini terbuka untuk umum dan tanpa biaya masuk.
.
Pameran ini dibuka dalam rangka merayakan 30 tahun kehadiran brand LV di Indonesia dan mengajak kita menelusuri sejarah brand ini dari tahun 1854 hingga kini dengan bentuk visual timeline yang ditata secara apik. LV Time Capsule sebelumnya telah hadir di 6 negara lainnya seperti Hong Kong, Bangkok, Berlin, Singapore, Dubai dan Melbourne.
.
#ClozetteID
#LV
#LouisVuitton

+ View more details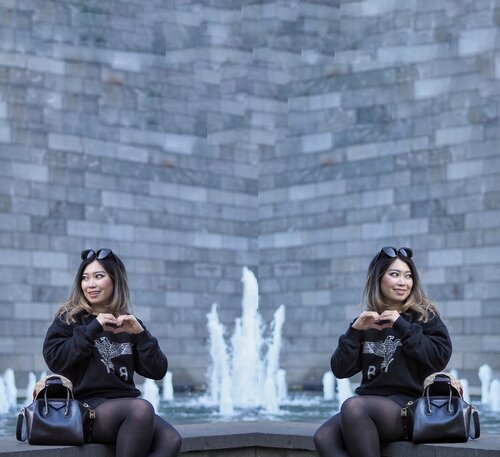 ❤❤❤

+ View more details
Spices, culinary, and Melbourne. How can we not love this?...
Simak juga artikel menarik lainnya di Article Section pada Clozette App.

+ View more details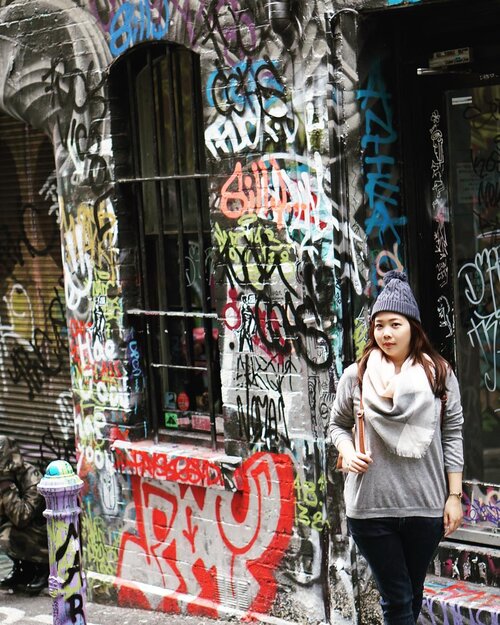 + View more details

loading ...
Back To Top