loading...
Search
25 RESULTS FOR MENSWEARBLOGGER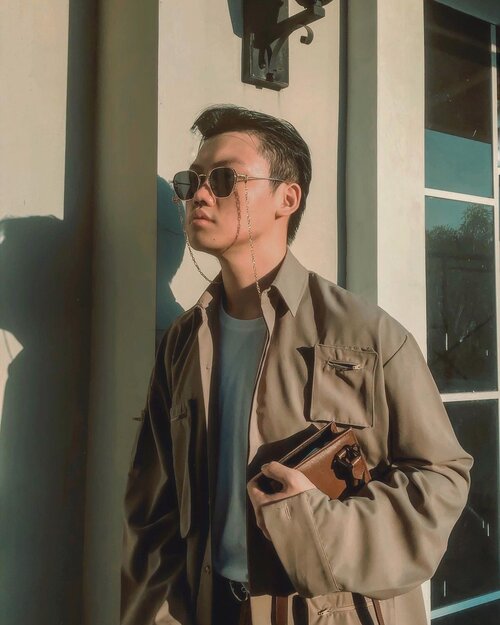 Monday's style: a little bit extra with the sunglasses 🕶. Why not?
Same color pallete for the outfit but maybe try to focus on attention/playing up with the accessories such as the bag from and sunglasses. It might works to elevate the look to another level 😉.
.
Been into the glasses by @karamata_id . Their collections are amazingly chic and elegant.
#menswearblogger
#mondaystyle
#clozetteid
+ View more details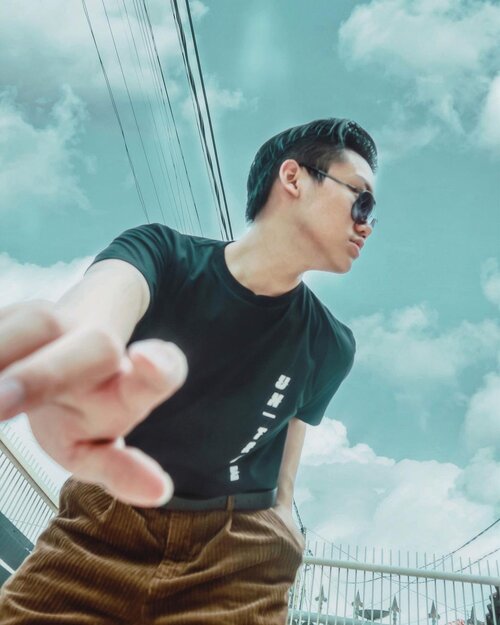 + View more details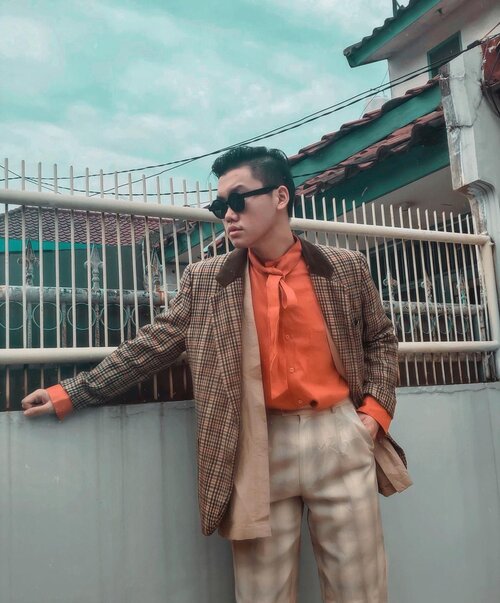 Ala-ala "How to be fancy"styling, tapi dengan brand lokal? Bisa banget dong guys, check yuk 👌🏻👏🏻👇🏻
•
Kali ini, aku mau kasih tau nih styling yang kayak ala-ala fancy gitu cuman pake lokal brand tentunya. Mix and match begini tuh memang sedikit bikin gerah sih, tapi ini cocok banget buat gaya Retro Street Vintage look kalo buat ke acara formal. Percayalah 😉.
–
Untuk kemejanya aku pake Adigung Kalih Tigo shirt dari @id.respati . Brand Respati Official ini ter-inspirasi dari Hanacaraka dan juga Javanese Culture/Budaya Jawa guys. Potongan baju dan designnya unik-unik banget, ditambah lagi dengan warna yang attractive-menarik.
•
Jadi, bener-bener bisa deh makin fancy dan styling makin kece kalau pake baju Adigung Kalih Tigo shirt ini. Yuk, cek catalog dan follow mereka @id.respati ,untuk koleksi terbaru mereka.
•
•
•
•
#folkaland
#sekotakcinta
#bersamalokal
#menswearblogger
#mensstyletips
#lookbookindonesia
#clozetteid
+ View more details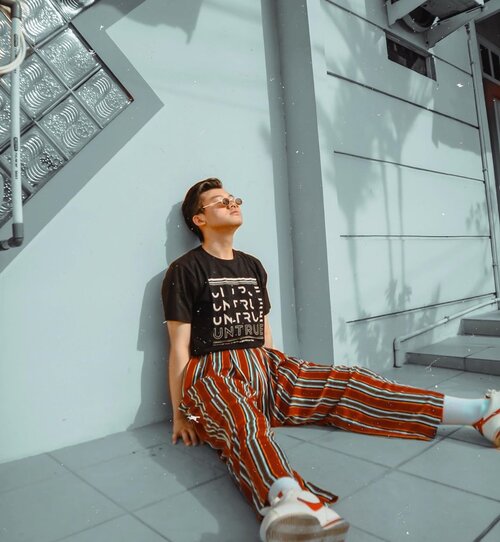 Berasa gak pede dengan style dan selalu penat dengan negative thoughts? Nah, hari ini aku pengen kasih satu daily style positive reminder. Yuk, simak 😁👇🏻.
•
Pernah gak sih kalian ngerasa kayak males banget untuk dressed perfectly/dressed to impressed/maybe even dressed to satisfying yourself? Jujur, aku lagi berasa di titik tengah itu. And mungkin kalau kalian sama kayak aku, pikiran kalian kan pasti ya kalo keluar rumah gitu takut untuk gak pede or like just be confident (dan mungkin faktor kalian Udah lama gak keluar rumah juga).
Tapi kira-kira gimana sih cara untuk menghilang kan rasa gak percaya diri itu(mau dalam hal Style atau personality)?
•••
Sebenarnya kuncinya cuman satu. Yaitu: always focus on what's important for you dan selalu merasa cukup dalam berpakaian dan hal apapun itu. Kalo soal outfit, kalian pasti tahu lah maksud dari "always be enough" ya kan?
––
But anyway, itu satu tips and maybe kalian bisa bilang sebagai positive reminder dari aku. Semoga bermanfaat buat kalian, stay safe, healthy, and stylish ❤️
•
•
•
•
#fashionlifestyle
#positivereminders
#menswearblogger
#mensstyletips
#clozetteid
+ View more details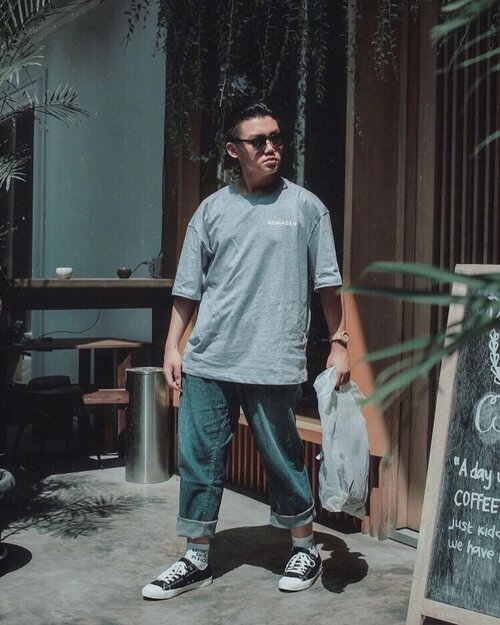 + View more details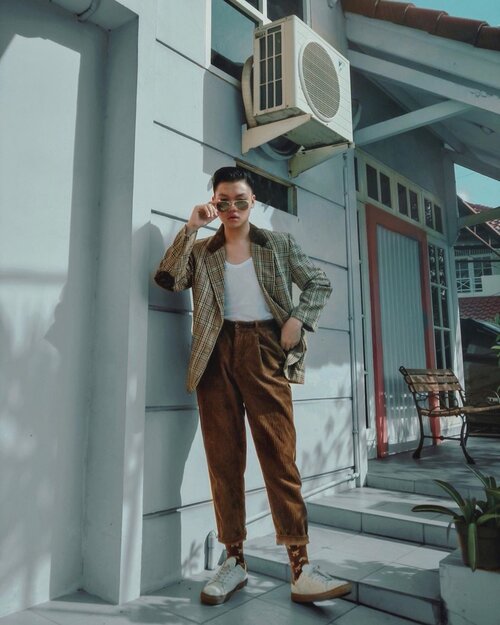 + View more details
+ View more details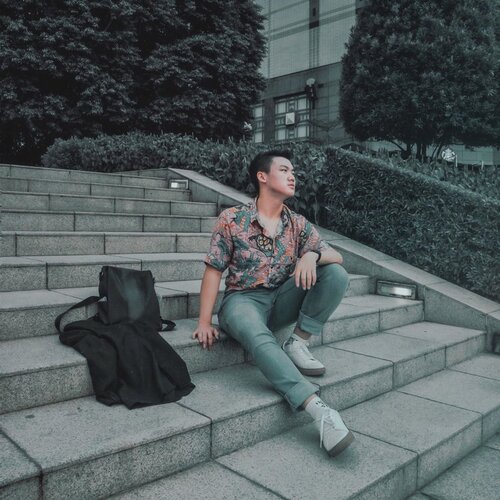 SCROLLING THROUGH MY GALLERIES AND I FOUND THIS PICTURE 🙈✨• Yeap it was me: still in a peaceful mind, without thinking about "what to post", "what I have to do with this final project", and maybe "what times should I leave from this mall?", literally the best time back then. Throwing back to 2019, there are so many memories: from best to worst and even to the "most worst". But hey, I'm here now. Jadi, kalau kalian atau ada diantara kalian pernah mengeluh seperti, "Aduh mana bisa gw maju kalau begini terus?", Well believe me, kalau ada usaha dan perjuangan pasti bisa kok.
––
Be powerful and strong 💪🏻 , because you'll never know what's going to happen.
•
•
•
•
#capsulewardrobe
#streetstylemen
#retrofashion
#fashionthrowback
#menaboutfashion
#worldwidebloggerstyle
#asianmenstyle
#urbanfitters
#retrostyle
#urbanretro
#clozetteid
#theshonet
#menfashioner
#indofashionpeople
#menswearguide
#menswearblogger
#menweardaily
+ View more details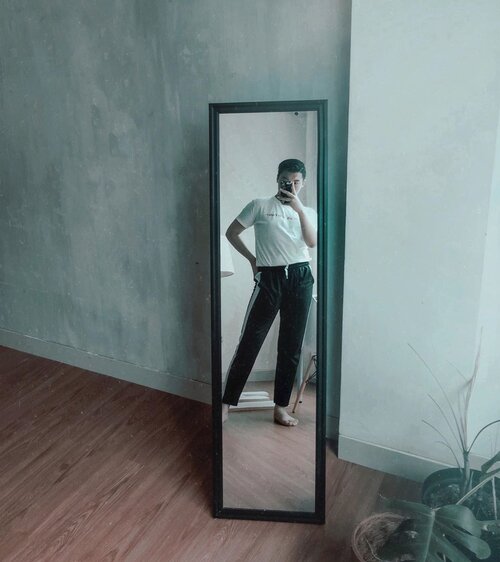 + View more details

loading ...
Back To Top