loading...
Search
213 RESULTS FOR MILKY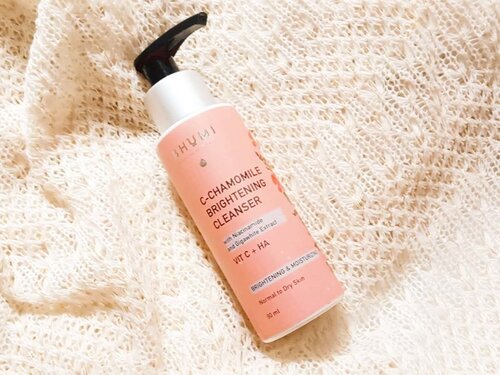 𝓒-𝓒𝓱𝓪𝓶𝓶𝓸𝓶𝓲𝓵𝓮 𝓑𝓻𝓲𝓰𝓱𝓽𝓮𝓷𝓲𝓷𝓰 𝓒𝓵𝓮𝓪𝓷𝓼𝓮𝓻Pembersih wajah dengan tekstur milky untuk membersihkan wajah dari kotoran, menyegarkan kulit dan memberikan kelembapan. Pembersih ini diformulasikan dengan Mild Surfactants yang berasal dari Protein Oat untuk menjaga kulit anda tanpa merusak skin barrier pada kulit, dilengkapi dengan Hyaluronic Acid dan Vitamin C yang berfungsi untuk memberikan hidrasi pada kulit dan mencerahkan kulit anda.Dengan berat sebanyak 90 ml, sabun pembersih Bhumi ini dikemas dalam botol berpompa dengan desain yang cantik. Pada bagian pompanya juga memiliki pengunci yang bisa kita putar untuk mengamankan isi produk dari risiko tidak sengaja tertekan. Ukuran botolnya yang handy membuat sabun ini bisa kita bawa bepergian juga.Teksturnya milky dan kental berwarna putih disertai aroma wangi floral. Karena saya penggemar aroma bunga, saya menyukai aroma yang ada pada sabun ini.Pemakaiannya cukup 1/2 pump, busakan dengan tangan, lalu usap ke seluruh wajah dan bilas hingga bersih. Takaran tersebut sudah cukup mencakupi seluruh wajah. Saya tidak menyarankan takaran 1x pump karena tekstur sabunnya yang unik. Dalam arti, jika tidak dibusakan dengan benar, sabunnya ini bisa agak menempel di kulit. Agak sulit dijelaskan, tapi kira-kira gambarannya seperti itu.Meski dalam komposisinya masih mengandung SLS, so far selama pemakaian sabun ini sih saya tidak merasakan efek kering atau ketarik. Mungkin juga dikarenakan bahan tersebut tidak berada di barisan pertama.Lalu mengenai komposisi bahannya, pasti kalian bertanya-tanya kenapa ada kandungan niacinamide dan vitamin C bersama. Saya pun demikian. Soalnya yang saya tahu, kandungan niacinamide dan vitamin C itu tidak bisa dipakai berbarengan. Setelah googling lebih lanjut, saya menemukan artikel di Beauty Journal yang menjelaskan bahwa niacinamide dan vitamin C aman dipakai bersamaan.

+ View more details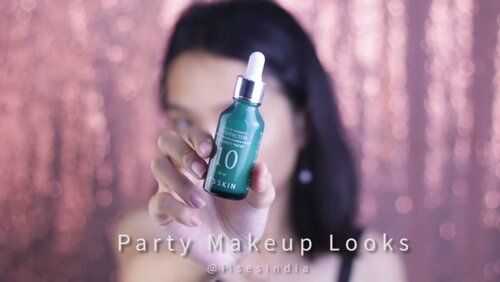 + View more details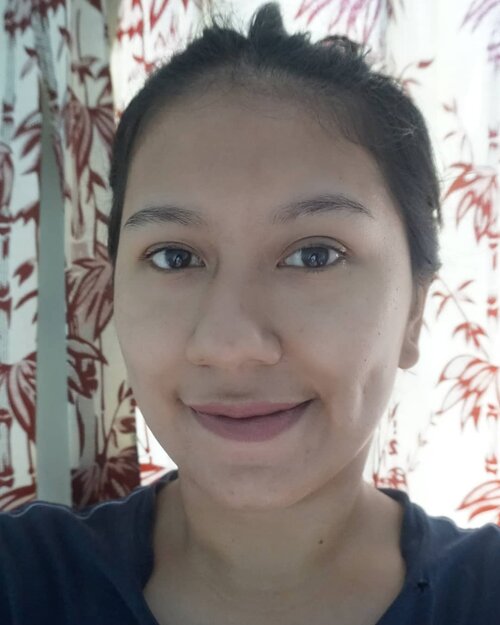 Kalau diliat dari muka aku ngga ada masalah jerawat dan baik baik aja, tapi ternyata guys setelah aku melakukan Skin check di booth nya @clinelleid yang ada di Guardian Kokas, wajah aku memiliki masalah kecil pada bagian kelembapan, mekanin, pori, dan kerutan.
Kondisi kulitku kombinasi, ngga kering dan ngga berminyak bgt. Justru dalam kondisi kulit yg kombinasi ternyata kulit aku ngga jauh dari kata kekurangan kelembapan.
Nah bisa diliat dari hasil foto2 Skin check pertama dan kedua. Hasilnya bisa dilihat dari slide terakhir, berbandinganya JAUH dari hari pertama 💖, Happy bgt ternyata hanya memakai 3 hari clinelle Age Review Bisa menambah kelembapan kulit wajahku, mengecilkan pori, dan menurunkan tingkat kerutan di bagian lipatan mata ✨💖😍. Produk yg aku pakai dari clinelle : 🖤 Clinelle Lifting Cleanser
🖤 Clinelle Lifting Lotion
🖤 Clinelle Lifting Eye Serum
🖤 Clinelle Lifting Cream
Hasilnya memuaskan pokoknya ✨
.
.
.
.
.
#MyBeautifulHealthyAge
#ClinelleAgeRevivexClozetteID
#Skincare
#SkincareRoutine
#CleansingBalm
#SilkyMilkyMelty
#MakeupRoutine
#YossiMakeup
#AutoGlowing
#InstaGlowing
#ClozetteID
#Indobeautysquad
#Makeuptutorial
#beautyblogger
#Jakartabeautyblogger
#tampilcantik
#blogger
#likeforlikes
#like4likes
#likeforfollow
#like4likes
#likeforlikeback
#photooftheday
#follow
#followforfollowback
#likeforlikeback
#likelike

+ View more details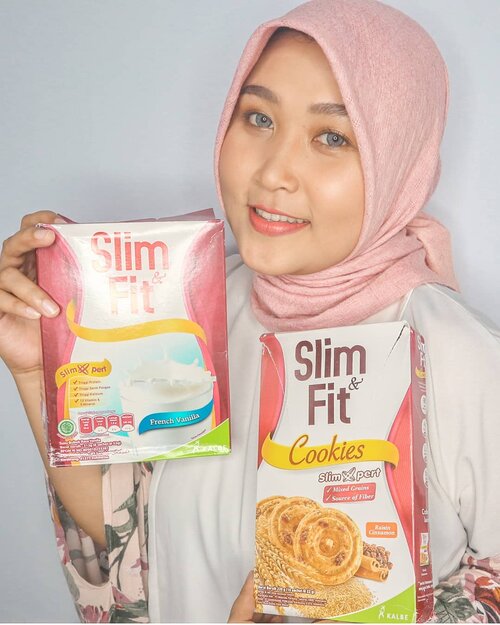 Aku mencoba diet santuy, nggak terlalu mikirin, niatnya cuma mau menjaga berat badan 70kg ini biar gak naik lagi soalnya aku doyan makan. Trus aku jadi rajin makan buah, mengurangi karbo sambil minum Slim&Fit @slimfitid, eeh tahu2nya malah turun 3kg😎 Susu Slim&Fit ini tuh Tinggi Protein, Tinggi Serat, Tinggi Kalsium, serta Isomaltulosa yang bikin aku kenyang lebih lama. Susu Slim&Fit ada 2 rasa French Vanilla yang milky dan rasa Choco malt yang lezat. Sekarang aku juga ganti cemilan aku dengan cookies dari Slim&Fit yang cuma mengandung 90 kalori per sachetnya. Pilihan rasanya juga ada 2, Dark Chocolate dan Raisin Cinnamon.Aku mau tantang
#SobatHitsku
juga utk ikut challenge 30-Days bareng aku! Yuuk beli produk Slim&Fit juga, kamu bisa beeli secara offline store (carrefour, alfamidi, farmers market, superindo, diamond, ranch market dll) atau via online di Shopee untuk dapetin discount dengan kode aku SlimFitXAyu01. Setiap pembelian 150.000 kamu akan mendapatkan diskon sebesar 30%! @Clozetteid @slimfitid
#AyoBerubah
#BeSlimNFit!
#SlimNFitYourDietPartner
#SlimNFitXClozetteIDReview
#ClozetteID
#ClozetteIDReview
#MakassarBeautyGram
#VloggerMakassar
#BeautyEnthusiastMakassar
#LifestyleBloggerMakassar
#LifestyleVloggerMakassar
+ View more details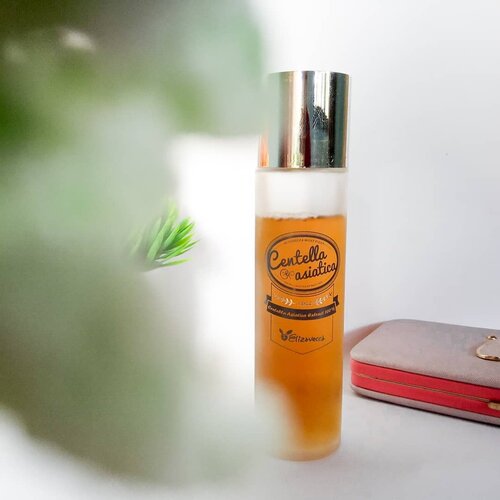 .
Setelah sekian lama tidak menulis review, hari ini mencoba produktif dengan memposting review salah satu toner dari @elizavecca_ 😊.
Milky Centella Asiatica 100% yang terbuat dari 100% ekstrak Centella Asiatica tanpa ada tambahan apapun. Karena tidak ada tambahan bahan lain, wangi toner ini seperti jamu dan cukup mengganggu sebenarnya, tetapi akan cepat hilang saat diaplikasikan.
Tekstur tonernya sendiri cair dengan warna sedikit kecoklatan dan sangat ringan di wajah, tanpa meninggalkan efek lengket.
Seperti halnya manfaat Centella Asiatica yang sudah terkenal, toner ini memberikan efek shooting untuk kulit. Apalagi setelah pemakaian exfoliating toner yang terkadang membuat kulit cekat-cekit, pemakaian toner ini sangat membantu untukku. Redness diwajah juga semakin membaik setelah pemakaian rutin toner ini.
Toner ini dikemas dengan botol kaca berukuran 150 ml yang terkesan produk mahal.
#elizavecca
#skincare
#toner
#centella
#asiatica
#centellaasiatica
#skincareindonesia
#reviewskincare
#beautycommunity
#indonesiaskincare
#sociollabloggernetwork
#ClozetteID
#beauty
+ View more details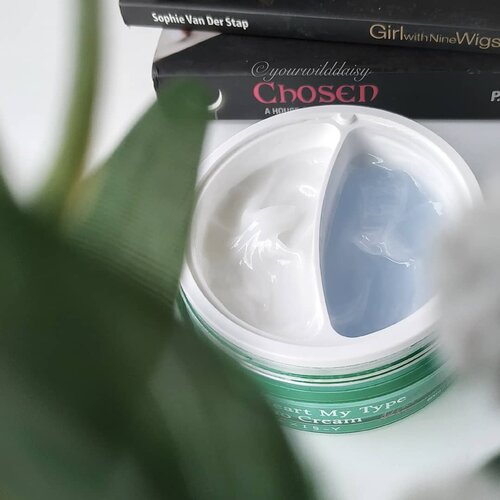 Have a nice weekend everyone ❤ how was your Valentine's day? Yesterday I only spent my time at home, no chocolate no flowers, how sad 😂 but no, I'm not sad!
.
Today I'd love to review a products that have become my favorite lately. Have you ever imagined 2 types of cream in 1 jar? it's Axis-Y Cera-Heart My Type Duo Cream. Consists of 2 types of cream for dry and oily skin areas, sounds very good for those who have combination skin right?
.
🌿 Heartleaf T-Zone Cream
This cream is formulated for oily skin areas. Contains heartleaf which hydrates oily skin. The cream color is bluish and has a gel texture, lightweight and easy to absorb. The smell is quite refreshing and soothing.
.
🌿 Ceramide U-Zone Cream
This cream is formulated for dry skin areas. Contains ceramide that nourishes dry skin. The texture of the cream is thicker than T-cream, has milky white color. Feels rich and very moisturizing.
.
Even though the name is T & U - Zone cream it doesn't mean you have to use it for T or U zone, it can be used as needed. Many people have T-zones are more oily and U-zones are drier, but in my case it's the opposite. I have drier T-zone sometimes even appears dry patches, while my U-zone is oily. So, I use U-Zone cream for my T-zone and T-Zone cream for U-zone.
.
After using it for a month I can say that this is the best cream for my combination skin! The U-Zone cream is able to deal with dry patches on my nose and chin area. While the T-Zone cream even thought has a light texture but is able to provide good hydration for my oily skin area.
.
If you have combination skin, you must try this cream!
.
.
.
Where to buy? @beautyglowing
.
.
#axisy
#axisyindonesia
#moisturizer
#combinationskin
#kbeauty
#koreanbeauty
#kskincare
#koreanskincare
#clozetteID
#bloggirlsid
#kbbvmember
#beauty
#beautyblogger
#beautyreview
#beautycommunity
#skincare
#skincarereview
#skincarecommunity
#skincareroutine
#skincarediary
#skincarelover
#glowingskin
#glowskin
#acneproneskin
#antiacne
#acne
#sensitiveskin
#acnetreatment

+ View more details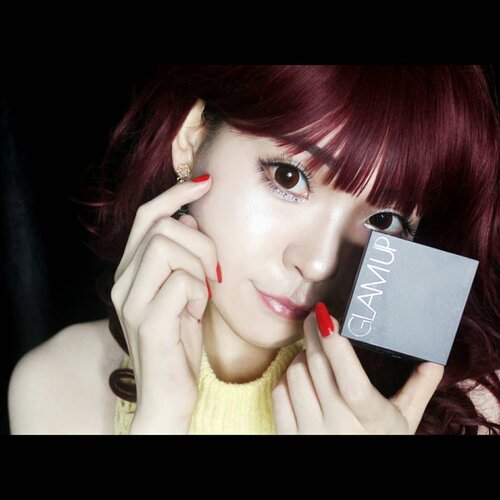 + View more details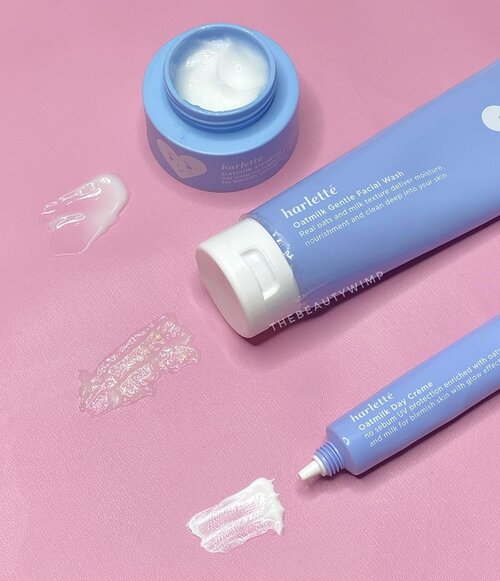 Harlette Skincare• @harlettebeauty Never Have I ever tried skincares with oatmilk in it until Harlette, even better, this brand is locally made. Couldnt be more proud!After testing out the whole range for more than a month here I am ready with the solid review.~Oatmilk is the main key ingredient in Harlette , & For those who dont know Oatmilk has rich antioxidant and anti inflammatory properties to help treating dry skin & acne. •Harlette Oatmilk Sleeping MaskAs the name implies, it is meant to be worn at night as the last step of your routine (after moisturizer).Texture-wise, it comes in white milky cloudy gel that is easily spread. It gives a cooling sensation upon contact with skin & Absorbed quite fast but leaving a tad bit tackiness for few first mins.This sleeping mask feels emollient-y as it does not contain silicone. That being said, it is rather light to wear and more comfy for those with oily skin that your face wont feel "suffocate" throughout the night. ~•Harlette Facial WashIt comes in white milky gel-ish consistency.The surfactant it uses is Disodium cocoyl Glutamate which is a mild surfactant even for sensitive skin. I enjoy using this as morning cleanser for it feels light and gentle on the skin. The formula is nice, it is not stripping nor making my face feels tight. If you look closer, there are some oat granules in it, that melt when exposed to water. ~•Harlette Day CremeIt is a day creme that comes in white milky cream consistency. It feels light on the skin and gives it a tad bit tone-up effect. This product contains both physical n chemical properties that makes it a hybrid UV protection. Hence, the tone up effect might come from the zinc and titanium oxide.
+ View more details
Most favorite product from @stylekorean_global
#trymereviewme
x @realbarrier..Real Barrier Extreme Cream Ampoule (5/5)〰️the packaging is smallest amongst all, the size is only as big as my palm. So I can say this is travel-friendly 😁〰️I think from
#realbarrier
skincare set I got, only this ampoule doesn't have a scent〰️I use 2 drops for my entire face. The texture is milky like an emulsion, mostly in the morning I only use the ampoule and not using the cream 〰️I feel this ampoule deeply hydrates and moisturizes my skin 〰️It leaves my skin slightly tacky for seconds but after that, I feel my skin is plumper in a few minutes after ..... #리얼베리어
#clozetteid
#indirads
#stylekorean
#idskincarecommunity
#abcommunity
#koreanskincare
#abbeatthealgorithm
+ View more details

loading ...
Back To Top