loading...
Search
1,182 RESULTS FOR MINDFULNESS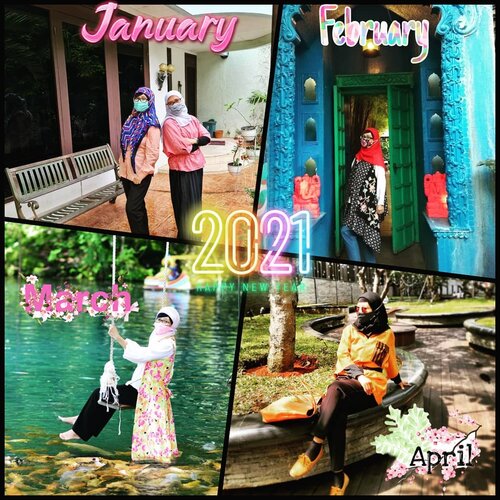 Alhamdulillah 2021 terlewati dengan lancar 🥰
Buat kamu yang meniti 2021 dengan tertatih, Allah akan lapangkan & muluskan jalan hati kalian ya 💝💞
Awal tahun ini daku memang sudah bertekad dan mengatakan kepada Maha Pencipta kehidupan untuk menjadikan tahun keemasan buatku 💛✨
✨ Shining, shimmering, splendid ✨💛🏆
"Pencucian hati" dimulai
#ramadhan2021
✨🤲💛🙏
Bukan berarti berkompetisi atau bekerja keras apalagi harus "berlari" dari segala emosi yang DIA beri, tapi justru menerima semua yang DIA beri ✨🤲
Hidup santuy ajaaaa, tapi memiliki arti (khususnya utk diri sendiri) 🎶✨🥰 Gimana mau memberi arti ke org lain (sekalipun itu keluarga sendiri) kalau diri ini depresi? Yeeekhan? 😅😎
Bulan depan adalah bulan Mei 😍🥰 Jika DIA masih memberi masa, maka Mei ini adalah bulan milikku 💛✨🏆 Yess, bulan pertama aku menghirup udara dunia, juga ada Idul Fitri di dalamnya dan ada aku yg meraih glory (kejayaan) dengan mengenggam gold dan .... gagah/ganteng aja deh 😎 💛✨
Selamat menunaikan ibadah puasa Ramadhan tahun ini bagi yang melaksanakan. Segala maaf sudah kamu berikan ke orang2 yg pernah menyakiti bukan? Yakin deh kunci rezeki justru dgn memaafkan diri sendiri dan orang lain yg pernah menyakiti 🤲✨💛
Selasa, 1 Ramadhan 1442 H
📍January 2021 masih foto di rumah aja sm temen yg baru pertama kali ke rumah. Bln ini gak punya foto sendirian euy, en jlnnya msh terbatas 😎
Mulai beres2 rumah krn mulai bnyk yg berdatangan, khususnya yg mbersihin rumah 😃
February, Maret, April 2021 berfoto di tempat2 baru yang blm pernah daku kunjungi sebelum 2020 ✨💛
✨💛 Shining, shimmering, splendid ✨💛
#balqis57mind
#clozetteid
Nyanyi2 "A Whole New World"
✨🌏🗺️💛
+ View more details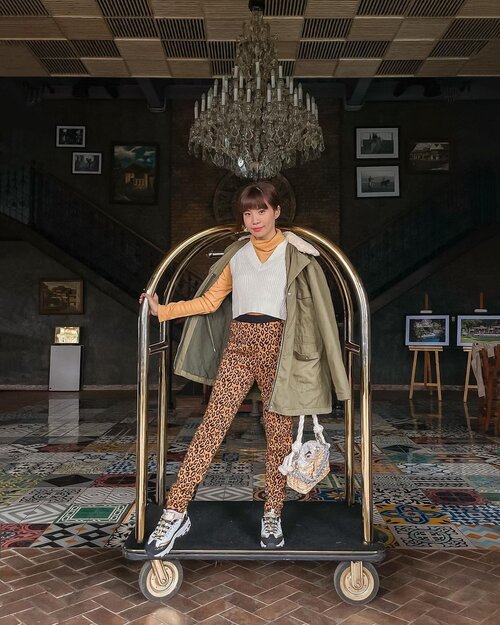 + View more details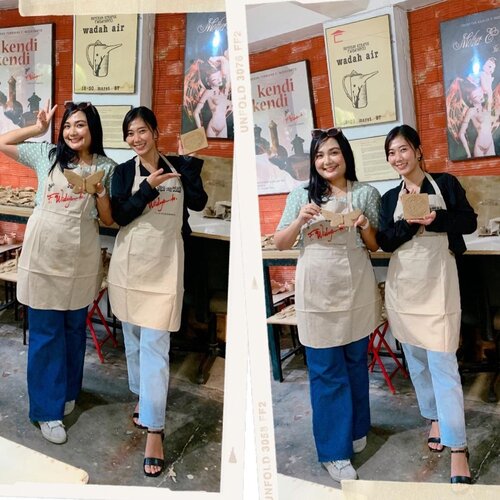 Do Something Different to refresh your mind🥰🥰BestFriend Date kali ini buat keramik💕. Keliatannya mudah ternyata ngga semudah itu ya beb..tapi pas udah bisa jadi 5 keramik😜🥳.Kalau biasanya workshop pottery harus ke Jogja atau Bali sekarang ngga usah jauh-jauh karena di Jakarta juga ternyata ada di @fwidayantogallery 💕Need something to refresh your mind. This activity might be your best choices💛
#CeritaPerjalananIcha
#pottery
#potteryclass
#jktspot
#jktgo
#potteryjakarta
#clozetteid

+ View more details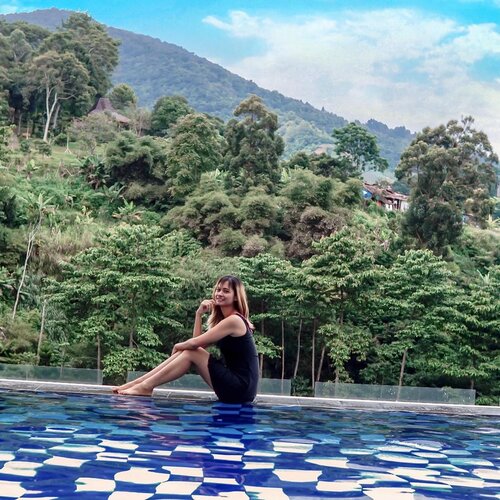 + View more details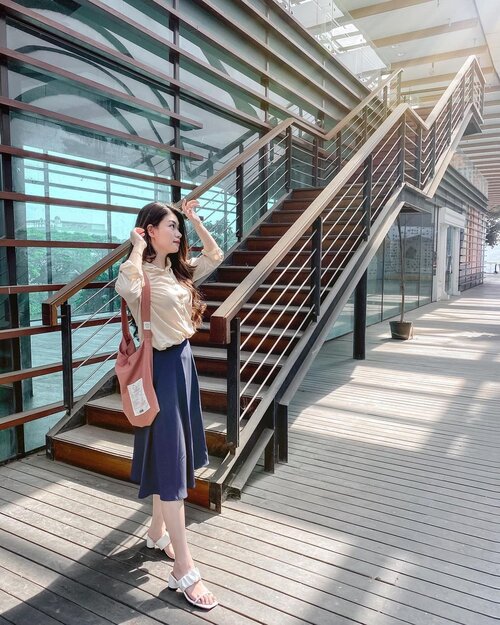 + View more details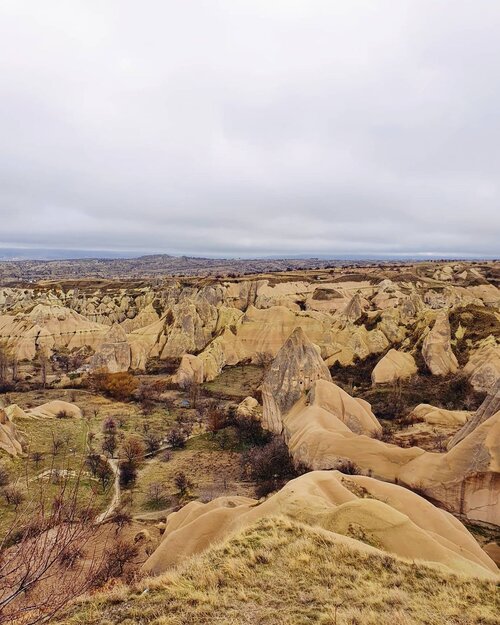 + View more details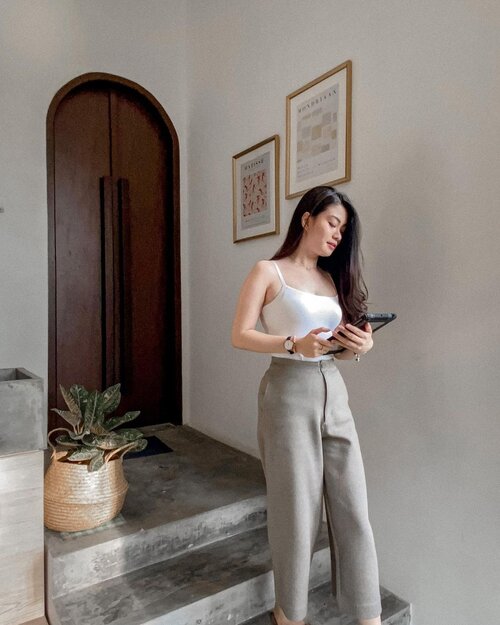 Candid poseee 🤌🏻 malah bagus 😳 yuyur aku di rumah jg paling seneng pake tanktop sama celana panjang. Persis kyk gini tp bahannya aja yg lebih adem huheuhue
Kalo kalian lebih suka pake kaos atau tanktop? // Oyaaa btwbtw mau kasih current fav quoteskuu:
Train your mind to see the good in everything. Positivity is a choice. The happiness of your life depends on the quality of your thoughts. ♥️

Hihi semangaaaat untuk this whole weekendd! ✨

+ View more details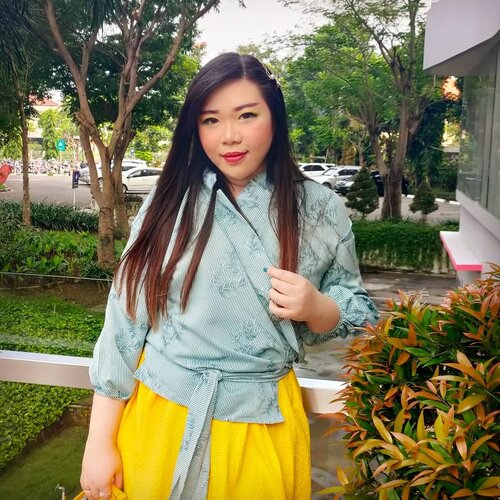 + View more details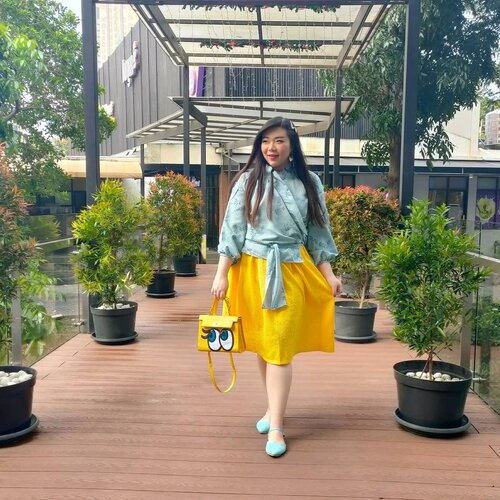 #OOTD
!As a little miss matchy, i don't do color clash much unless asked to 😅. And yeah, suddenly i got a lot of new OOTD pics as i go out a lot more lately (only for short periods, still keeping my distance from people and wear mask ofc, no worries).Before anyone ask, my kimono top was a lucky find in a sale section of a clothing store in Surabaya Plaza, my skirt i can't remember but if i'm not mistaken was from Bugis Street and my shoes are super cheap online buy!Swipe to see my current partners in crime whom i photo hunt a lot with lately 🤣, it's always fun to have a like-minded, same purpose friends and the fact that we are all married women makes it easier for us to understand each other's situations better!Although maturity doesn't always come with age, certain understandings sure does 😛.
#ootd
#ootdid
#clozetteid
#sbybeautyblogger
#BeauteFemmeCommunity
#notasize0
#personalstyle
#surabaya
#effyourbeautystandards
#celebrateyourself
#mybodymyrules
+ View more details

loading ...
Back To Top