loading...
Search
2,401 RESULTS FOR MODEL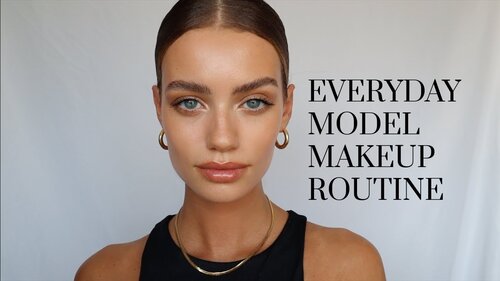 MY EVERYDAY NATURAL MODEL MAKEUP ROUTINE - YouTube
+ View more details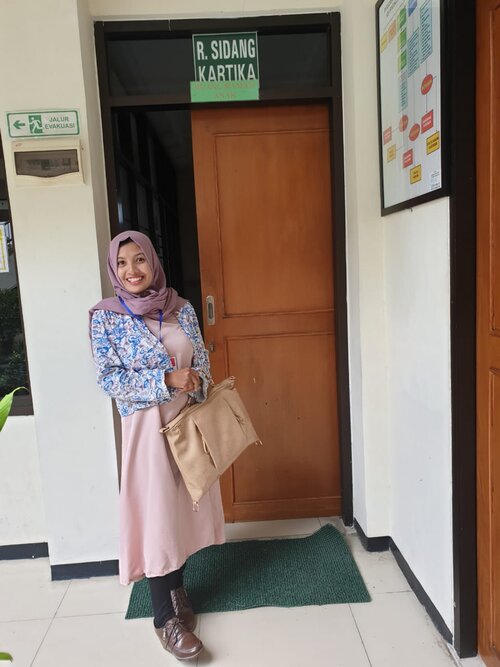 Paling seneng model kaya gini kalau pas sidang.

+ View more details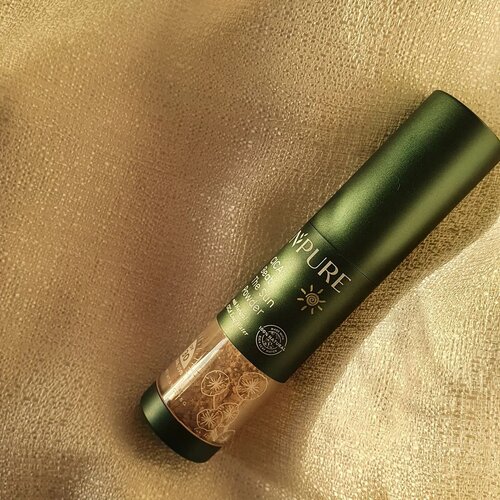 #Repost
from Clozetter @heytarra.
Review timee ☀️
Ini exciting bgt sih waktu liat pertama kali. Soalnya ini brand lokal pertama yang ngeluarin bedak spf dengan kemasan botol.
Yes, this isn't a new concept, tp baru liat di brand luar. So without further ado let's go to the review:
• Bedaknya ga terasa dempul
• Basically no coverage at all ya
• No funky smell, ga clumpy dan gak bikin makeup rusak
IT'S A NICE POWDER
Jadi, sebenernya model "sunscreen" seperti ini anggaplah sebagai bedak dengan spf aja. JANGAN menggantikan sunscreen ya. Harus pake lagi. Karena coveragenya tipis bgt. Even lebih tipis dr foundation dgn spf ✅
Klo gue suka pake buat blotting pas muka udh agak berminyak. Bcs I'm not a fan of sponge to touch up my makeup aja sih.
Now, would I buy it again? I don't think so 😂 but I do enjoy using it 💖
What do you think of this?
#clozette
#clozetteid
#sunscreen
#powdersunscreen
#spf
#supergoop
#npure
#heytarrablog
+ View more details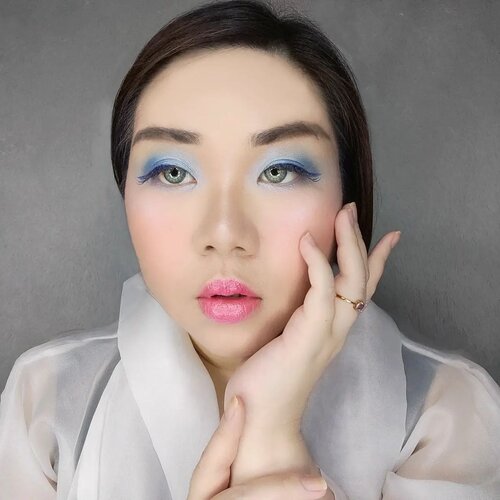 #Repost
from Clozetter @Mgirl83.
I was trying so hard to do an editiorial poses and then i realized i had absolutely no idea what i was doing so i had to google the poses and copy some of them 🙈.
Also, i think a slicked back hair is more editorial than my usual "curtain to shield my wide face" (and the fact that the inspo had a long straight hair and wore her hair slicked back convinced me) i didn't use any product on my hair tho (coz i almost have none lol) but i think the illusion is there 🙈.
I made this look for the 30 secs cleansing challenge but ofc i'm not about to do a whole elaborate look (it's the first time i put on falsies again after so long!) Just to take it off without taking any pictures!
I wanted to use light blue eyeshadows and highlight for a look for awhile now and then i saw a pic of an editorial model wearing blue themed makeup so i decided to recreate it, although if i'm honest when i first tried to take pictures i felt that the vibe was a Chinese demon again 😂😂😂, it's the hair and outfit choices probably 😂, but i think after copying the poses and slicked my hair back, it's better - at least i hope so!
Btw the blue highlighter doesn't look so blue in pictures, it's a lot bluer in real life that i often wonder how to pull of wearing blue highlighter out IRL?
Anyway, the blue highlighter (also used as eyeshadow) is from City Color Glow Pro Stellar Iridescent Highlighter Palette (one of my fave affordable highlighter palette) - you can get it from @kumurabeauty
For the best price!
#editorialmakeup
#blueeyeshadow
#BeauteFemmeCommunity
#SbyBeautyBlogger
#clozetteid
#startwithSBN
#makeuplook
#motd
+ View more details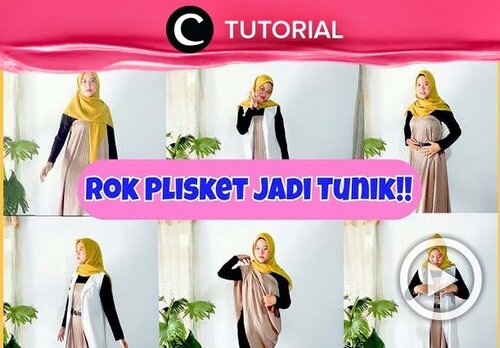 Bosan dengan rok plisketmu? Kamu bisa menyulapnya jadi 5 model tunik dengan cara:
https://bit.ly/3E0hUe2
. Video ini di-share kembali oleh Clozetter @shafirasyahnaz. Lihat juga tutorial lainnya di Tutorial Section.

+ View more details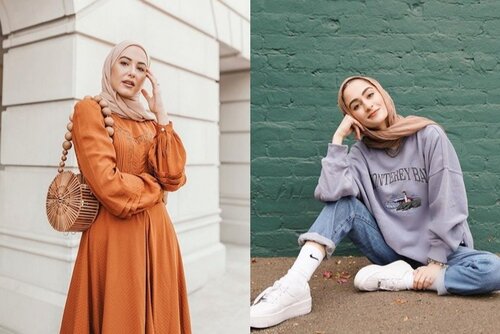 Biar tak kaku, ini trik pose foto estetik untuk hijaber yang bikin Anda terlihat bak model profesional.
Simak juga artikel menarik lainnya di Article Section pada Clozette App.

+ View more details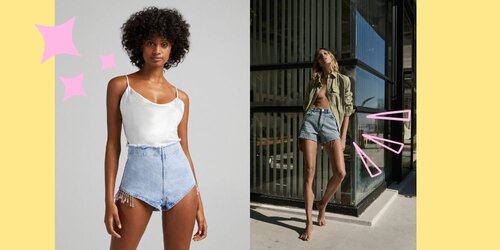 Berikut 10 model celana pendek yang perlu kamu ketahui dan sedang jadi tren di musim panas 2021...
Simak juga artikel menarik lainnya di Article Section pada Clozette App.

+ View more details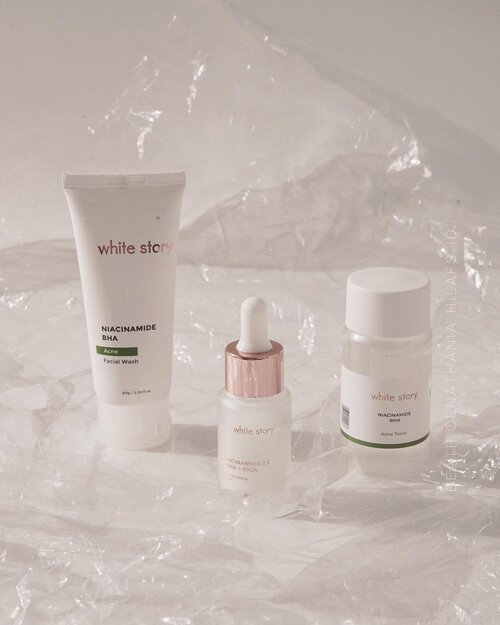 + View more details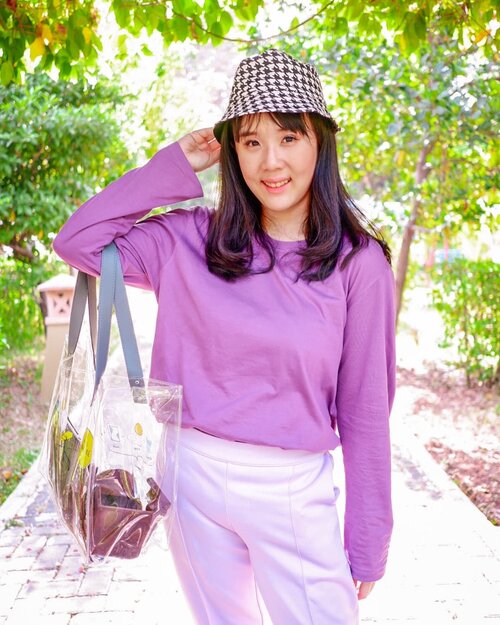 WEEKEND WITH @ALOWALO.ID
Mau pamer purple t-shirt dari @alowalo.id yg comfy bgt gw pake seharian di outdoor buat foto2. Ga gerah dan cepet nyerap keringat juga. Banyak model dan warna lainnya ya.
Oh ya khusus tgl 5-8 Sept 2021, Alowalo lagi ada serba 90k dan promo 90k min. Belanja 100k! Buruan belanja sebelum kehabisan!
#alowalo
#bukalapak
#sale
#lilactop
#lilacoutfit

+ View more details

loading ...
Back To Top