loading...
Search
248 RESULTS FOR MOMANDSON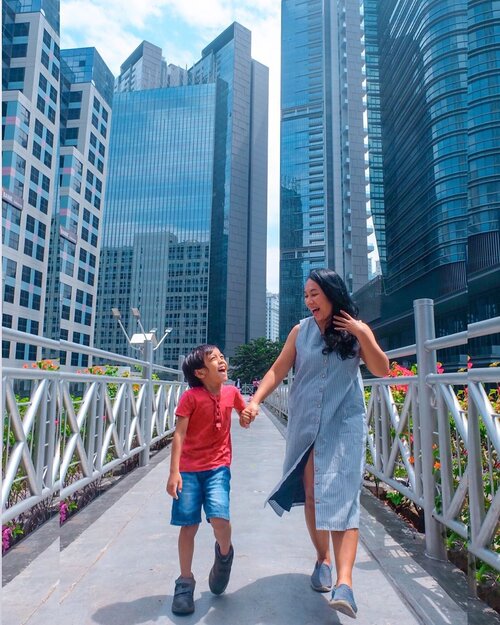 + View more details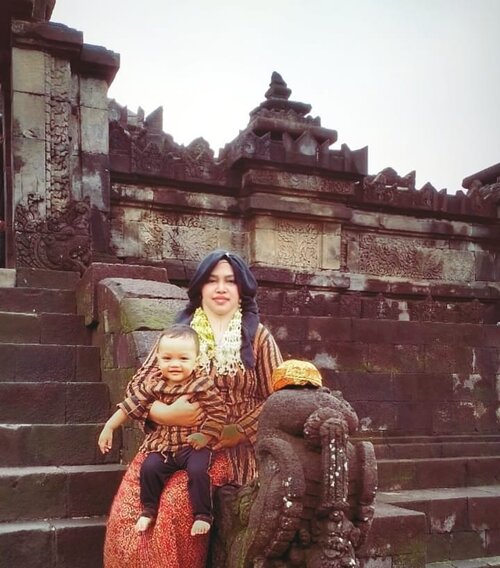 + View more details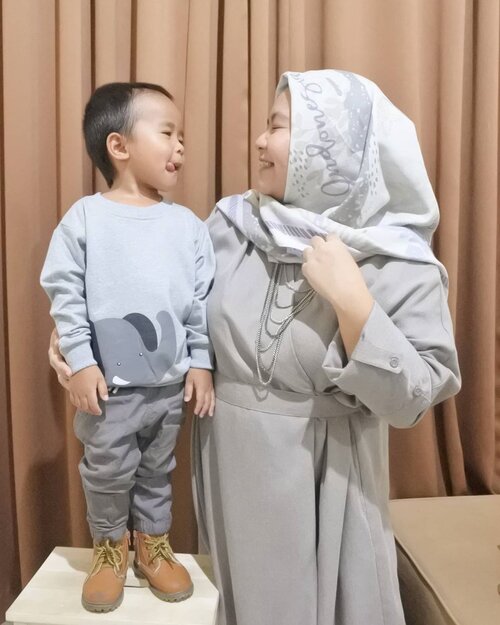 Happy (last day of) World Breastfeeding Week dari ibu & anak ASI yang sekarang sudah 3 tahun hihi. Kalau liat anak cepet gede kaya gini, pengen deh sering photoshoot seperti ini. 🥰🥰 Pictures are memories you can keep forever (and show off to people lol). 🤣Kalau mau photoshoot, atau ada event khusus, bisa banget OOTD-an bareng anak dan sekeluarga dengan koleksi dari @Rentiqueid! Bisa matching juga biar semuanya senada. ✨✨Bagi yang belum tau apa itu Rentique, @Rentiqueid adalah aplikasi penyewaan koleksi designer brand untuk baju, aksesoris, tas bahkan ada kategori terbarunya yaitu
#RentiqueKids.
👗👚👔👕 Koleksinya banyak banget, ada brand international dan lokal seperti DKNY, BCBGMaxzaria, Kami, Ria Miranda dan masih banyak lagi. Untuk anak-anak juga party dressnya lucu lucu hihi. 😍😍Semuanya bisa dilihat di app Rentique (untuk Android dan iOS). Sewanya juga bisa langsung disitu dan harganya super affordable, ada yang mulai dari Rp. 64.000,-/4 hari. Udah termasuk delivery, pickup hingga laundry loh jadi ga perlu pusing & repot cuci cuci sendiri~ 👍👍👍Yang penasaran, bisa baca blogpost saya yang terbaru yaa. Atau bisa juga langsung pinjem baju di aplikasinya sekarang. Udah ada yang pernah coba juga?.-------.
#MyRentique
#IFBxRentique
#ReviewIbuFaradila
#momandson
#family
#familypicture
#satriorpradana
#satriorpradana
#satrio41mo
#clozetteid
#clozettedaily
#ootd
#ootdbaby
#ootdkids
#hijab
#hijabdaily
#sewabaju
#rentalbaju
#sewabajumurah
#rentalbajumurah
#rentiqueid
#rentique
#aplikasisewabaju
#sewabajuanak
#sewabajuanakmurah
#worldbreastfeedingweek
#worldbreastfeedingweek2020
#motherhood
#momlife

+ View more details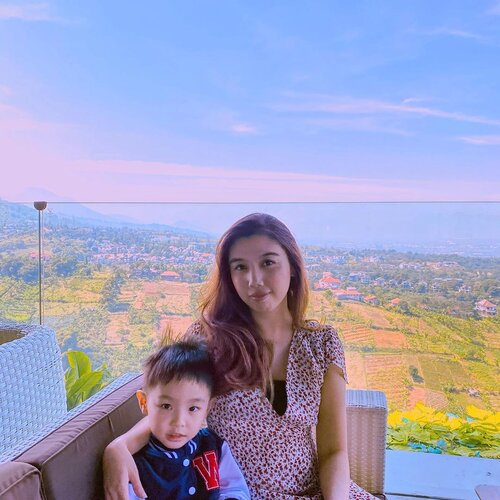 + View more details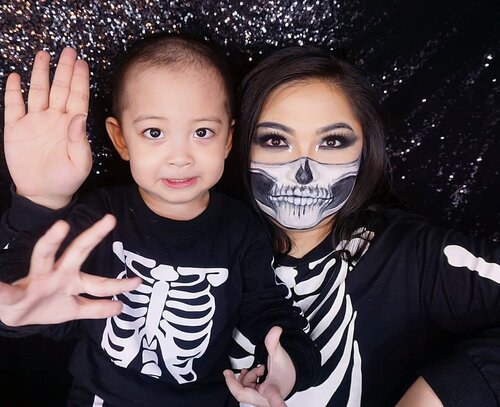 + View more details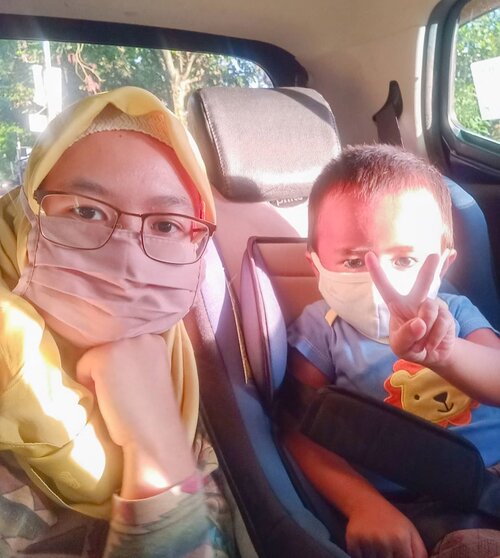 Selamat Hari Anak Nasional! 👶🏻👧🏻👦🏻 Setiap tanggal 23 July, Hari Anak dirayakan di Indonesia untuk lebih mengenal dan menghormati hak-hak anak. Menurut Konvensi Hak-hak Anak PBB, ada 10 hak anak, termasuk hak untuk bermain, mendapatkan pendidikan, perlindungan, rekreasi dan akses kesehatan. Di masa pandemi ini, jangan lupa juga untuk memperkenalkan anak dengan protokol kesehatan yang berlaku. Seperti : 😷 Memakai masker dengan baik😷 Cuci tangan atau memakai hand sanitizer😷 Jaga jarak dengan orang lain😷 Bersin & batuk "the vampire way"Memang awalnya kita yang harus agak bawel ya hahaha. 🤣 In my case, Rio loves to take his mask off and he likes to touch his face..... 🙃 Tapi lama kelamaan juga bakal bisa mengikuti protokol kesehatan karena terbiasa kok. Sama aja seperti mengajarkan dia untuk duduk di car seat kalau lagi berpergian. Awalnya emang challenging, tapi hasilnya menyenangkan. 🥰 And this is for his own safety too, so I don't think by wearing a mask, I am stripping him of his rights. Toh pakainya kalau keluar rumah aja. Di rumah mah bebas~ Oiya, Rio juga punya beberapa masker, yang paling nyaman sih yang earloop karena dia bisa pakai sendiri kaya yang dari Rider ini. Rio juga punya masker dengan aneka bahan dan motif, tapi dia paling suka yang motifnya Avengers chibi hahaha 😂 Enak juga karena bahannya katun & 2 ply jadi bisa dipasang extra filter/tissue di dalamnya. Kalau kalian suka masker yang seperti apa?.-------.
#harianak
#harianaknasional
#harianaknasional2020
#anakindonesia
#anakindonesiahebat
#hakanak
#kesehatananak
#wearamask
#iwearamask
#pakaimasker
#satriorpradana
#satrio42mo
#maskeranak
#yukpakaimasker
#clozetteid
#clozettedaily
#hijab
#masker
#pakaimaskermu
#maskerkainanak
#maskeranak
#pakaimaskerkain
#jagajarak
#newnormal
#jagakesehatan
#thoughtsbyFaradila
#momblogger
#momandson

+ View more details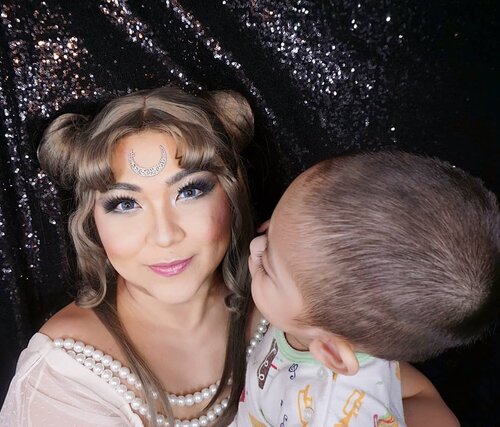 + View more details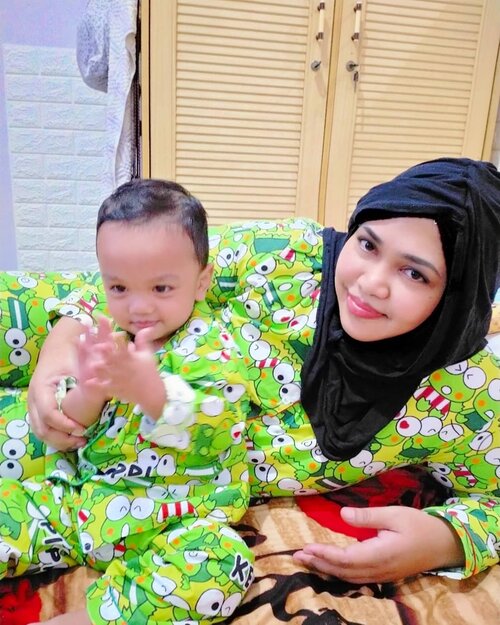 + View more details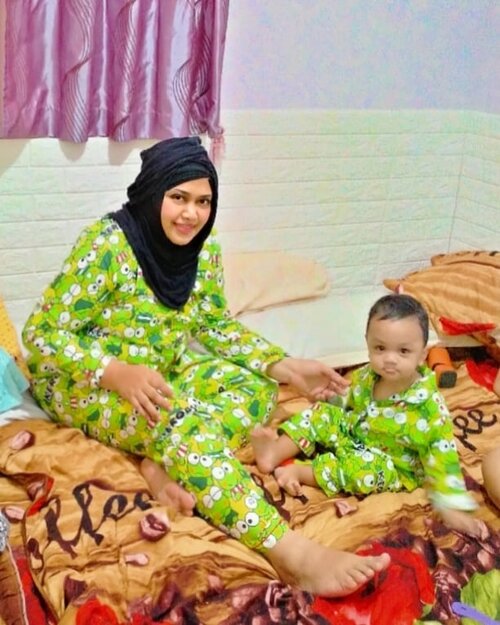 + View more details

loading ...
Back To Top