loading...
Search
8 RESULTS FOR MORNINGSKINCAREROUTINE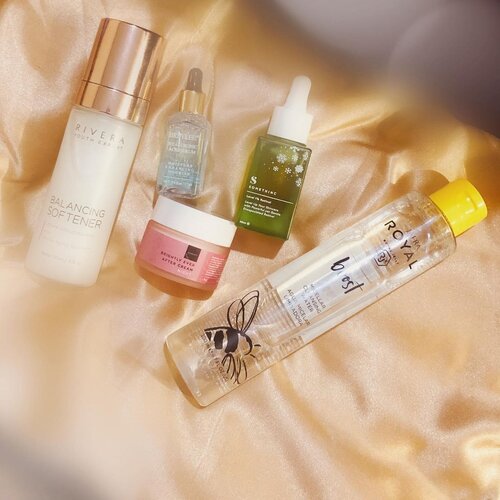 Lagi nyobain rangkaian skincare 𝘮𝘰𝘳𝘯𝘪𝘯𝘨 𝘳𝘰𝘶𝘵𝘪𝘯𝘦 baru soalnya FINALLY skincare2 yang lama udah mau habiss biss bisss 🤭. Sejujurnya difoto ini ada 1 skincare yang lupa kefoto yaitu ROYAL JELLY serum dari Jafra yang lagi aku cobain tapi tinggal 2x pake lagi abis sepertinya-- otw repurchase soalnya kebetulan cocok banget dikulit 🥲. T𝘢𝘱𝘪 𝘨𝘢𝘱𝘢𝘱𝘢 𝘥𝘦𝘩 𝘥𝘦𝘮𝘪 𝘨𝘭𝘰𝘸𝘪𝘯𝘨 𝘭𝘪𝘬𝘦 𝘢 𝘴𝘩𝘪𝘯𝘪𝘯𝘨 𝘴𝘵𝘢𝘳 ✨. Anyway produk yang aku baru coba tuh dari berbagai jenis varian serum sama pelembab . Ada micellar water dari Jafra -- ini makenya gantian sama stock micellar water aku yang lain. Karena di rumah masih ada 2 botol lain tapi menurutku gapapa kalo micellar water dipake ganti-gantian so yeeaaah🤭. Terus aku ada @somethincofficial retinol berhubung ini mild bgt di kulit akuu, jadii aku suka pake di pagi hari juga dengan catatan aku jaga banget biar ga terpapar langsung sinar matahari mukanya selama 2 jam setelah pake produk ini. Terus ada @breyleeid hyaluronic acid serum biar kulit aku 𝘴𝘵𝘢𝘺 𝘩𝘺𝘥𝘳𝘢𝘵𝘦𝘥, @riveracosmetics balancing softener as first essence/ toner yang aku pakai setelah micellar water. And lastly, moisturizer terbaru dari @scarlett_whitening . Yang difoto ini Day Cream nya . Aku juga punya night cream nya. Eh.. terus baru inget juga ada 1 produk yang gak kefoto juga karena udah nyaris EMPTIES dari @mamaschoiceid yaitu daily protection moisturizer with SPF 25++. Nanti aku bakal review 1-1 ya produk yang baru aku coba, yang ada difoto ini 💕❤️
#clozetteid
#morningskincare
#morningskincareroutine
#morningroutine
#morningvibes

+ View more details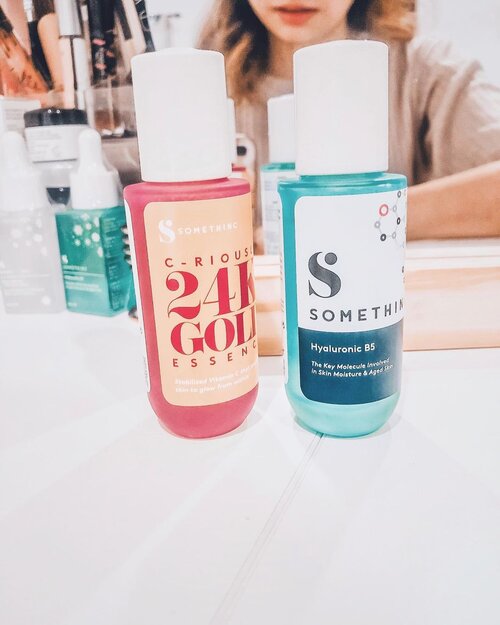 Everyone has different skin type and skin tolerance. So I guess there's no such thing as a single "correct" skincare routine. Choose what's suitable for your skin type! 🤗And here's what I love to apply after morning cleanse : @somethincofficial Hyaluronic B5 + C-Riously 24K Gold Essence for my normal to dry skin 😍❤️P.S. Kadang ku suka gatel ngga cocok vit C, apalagi klo kadarnya agak tinggi. Tapi yg ini kayak namanya, it c-riously good. Stable form of Vit C, Ascorbyl Glucoside. Kadar ngga perlu tinggi" tp efektif deliver antioksidan yg dibutuhkan kulit 😍
#morningskincareroutine
#clozetteid
#bucinsomethinc
+ View more details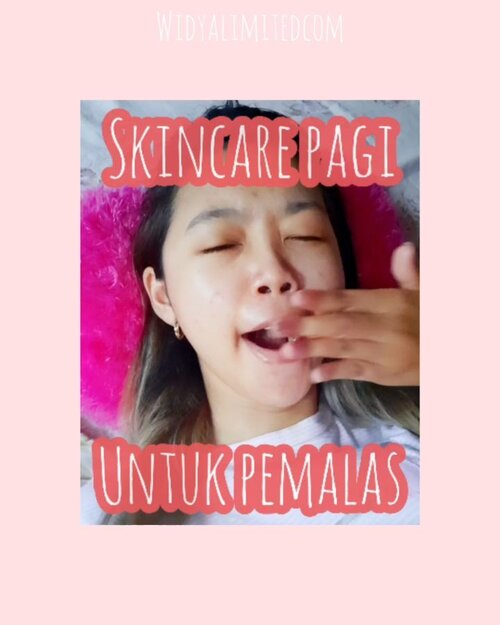 + View more details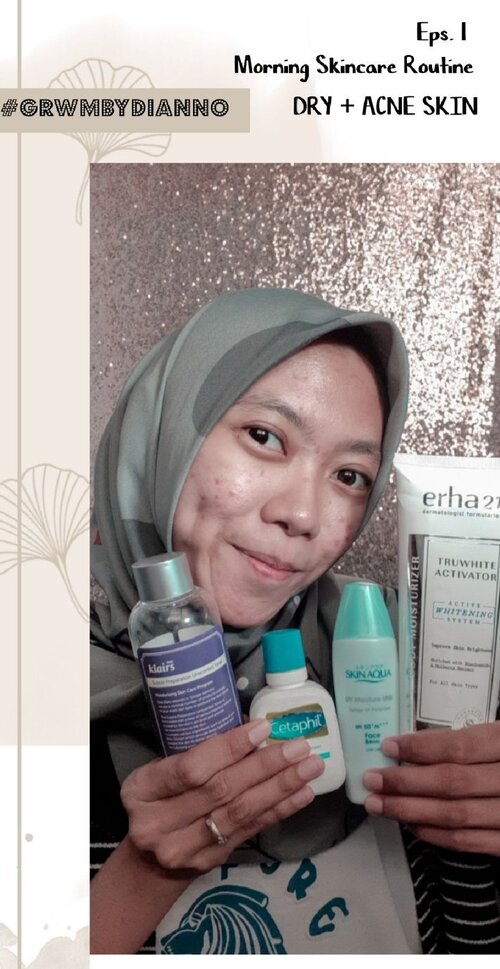 Assalamualaikum bifellas,
Kali ini mau share basic morning skincare routine yg tiap hari aku lakukan. Jenis kulit aku kering, sensitif, dan berjerawat.
Untuk produk yg aku pakai di video ini alhamdulillah semua cocok, tapi bukan berarti pasti cocok juga di kulit kamu ya, karena kondisi kulit tiap orang kan beda beda 😉 Harus tetep di-trial and error, kalo enggak gitu, mana tau ya kaaan? 😊 Semoga cocok juga di kulit kamu.
Terimakasih udah mampir dan nonton videonya. 🙏
Yang belum follow, yuk follow juga. Nice to meet you here 💕
#GRWMbyDianno
#beauty
#Skincare
#MorningSkincareRoutine
#SkincareRoutine
#BeautyReview
#Skincare
#DiannoIGTV
#clozetteid

+ View more details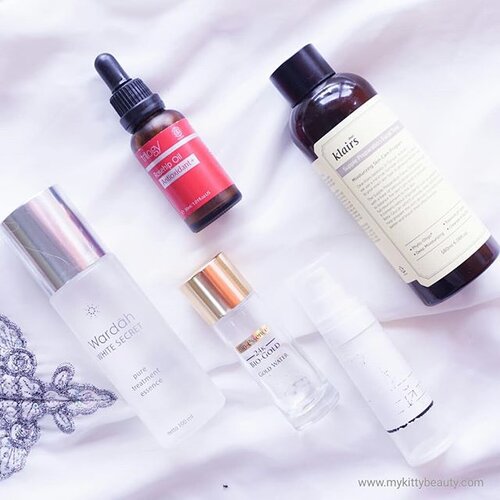 Current morning skincare menu 💃 :..🌱 @sensatia_botanicals cleopatra rose facial wash (not in the picture). Someone told me to try this one and yeah, I am falling in love 😍😍. ..🌱 @wardahbeauty white secret pure treatment essence.. Just added this essence two weeks ago. But I think I love it. And now only half a bottle left 😁😅. Light.. Easy to absorb.. Perfect for 7 skin method 😍...🌱 @klairs.global supple preparation facial toner. My all time fave hydrating toner. 😍...🌱 @bioessenceid gold water. Just added it a month ago. OMG this is so good. The texture is a little bit thick, but. I think it suitable for all skin type. A little bit tacky, but you might love to use it before makeup 😉😉😉. ..🌱 Last drop of @trilogyproducts rosehip oil antioxidant. Yes my last drop 😭😭😭. ..🌱 @votre_peau sun shield. For those of you who lazy to use sunscreen, please try this one. And you gonna love the sunscren 😍😍. It become my fave part of skincare routine 😉😉😉. ...
#mykittybeauty
#clozetteid
#skincareroutine
#morningskincare
#morningskincareroutine
#femaledaily
#jogjabloggirls

+ View more details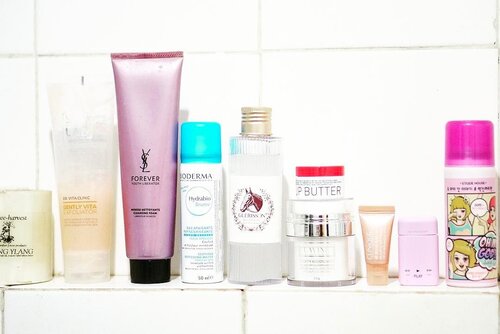 + View more details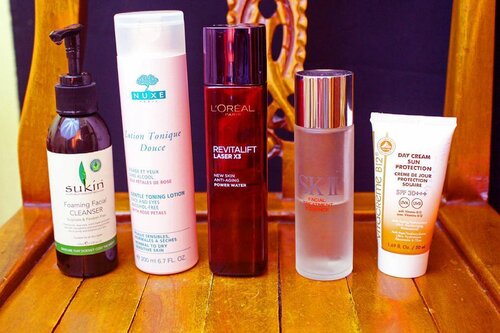 + View more details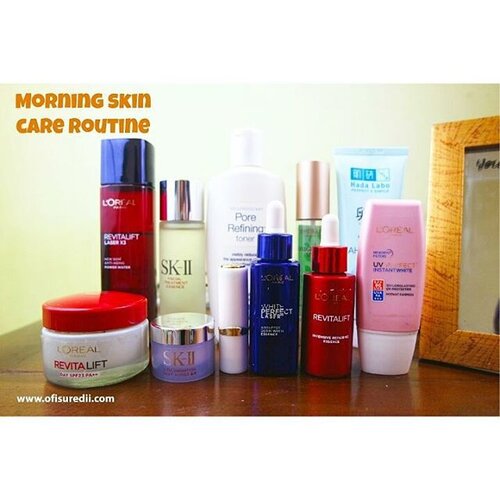 + View more details

loading ...
Back To Top