loading...
Search
68 RESULTS FOR MOSQUE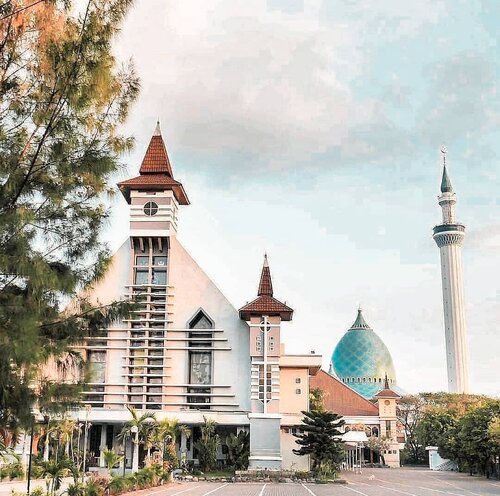 + View more details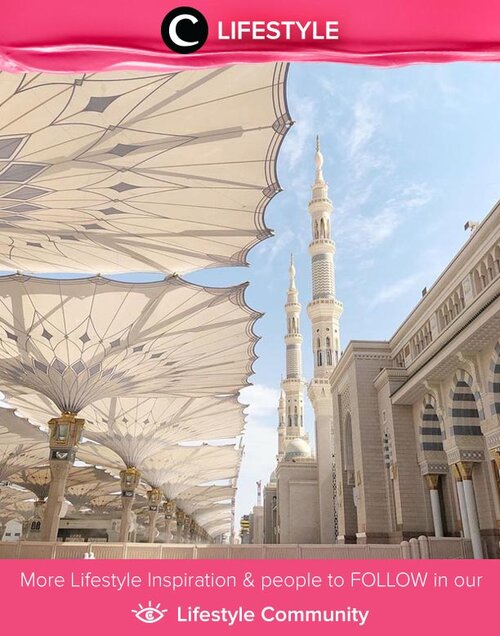 A very pretty post from Clozette Ambassador @sabrinamaida in her self-healing moment at Nabawi Mosque, Madinah. Simak Lifestyle Updates ala clozetters lainnya hari ini di Lifestyle Community. Yuk, share juga momen favoritmu.

+ View more details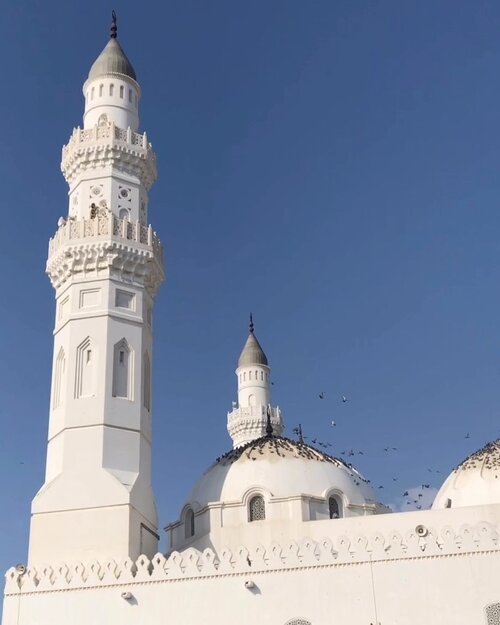 + View more details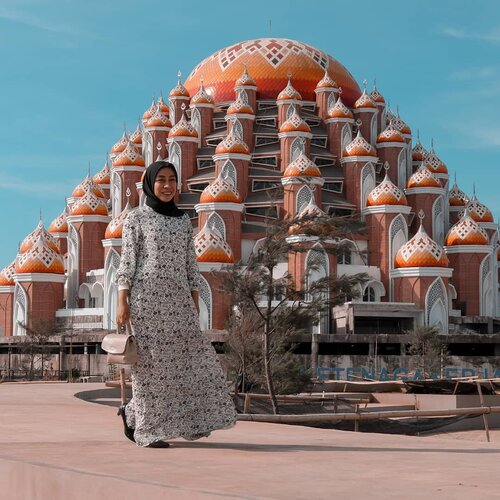 + View more details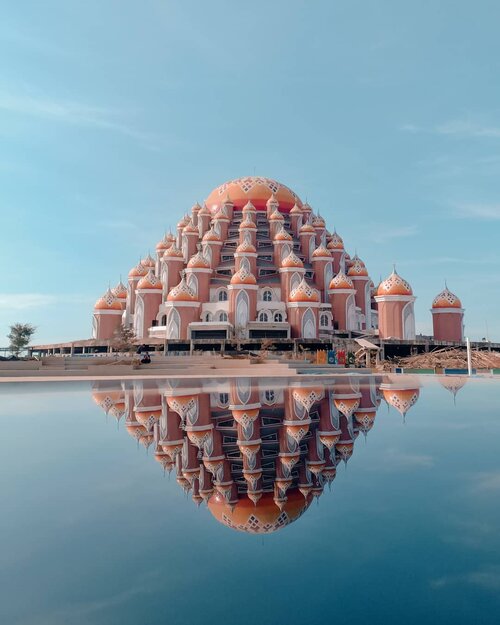 ~ Masjid 99 Kubah ~
.
Masjid 99 Kubah berada di kawasan Center Point of Indonesia (CPI), Makassar Sulawesi Selatan.
.
Sampai saat ini masih dalam tahap pembangunan, walaupun begitu pesonanya sudah berhasil menarik perhatian banyak orang.
.
Tidak sedikit orang yang datang untuk melihat langsung dan mengagumi keindahan masjid karya Bapak @ridwankamil ini. .
Melihat, kagum dan tidak lupa mengabadikannya dalam sebuah jepretan kamera. .
Waktu terbaik untuk datang ke sini adalah pagi dan sore hari, karena kalau siang hari Mataharinya nyolot banget 🤭.
.
Kalau mau lebih adem sih datang aja pas mepet di waktu sunset. Mataharinya dah lumayan kalem plus kalian bisa foto saat golden hour.
.
Masjid ini (kayaknya) bakalan jadi Landmark baru yang akan didatangi turis saat ke Makassar. Posisinya pun bersebrangan dengan Pantai Losari, perfect banget buat ngabisin sore kalian dengan santuy!
.
Habis foto2 jangan lupa ibadah magribnya jangan dilewatkan yaa 😉.
.
.
.
📷 taken by @oppoindonesia f9
.
.
.
#pakekamerahp
#mainsimple
#garagarainstagram
#raw_indonesia
#instamakassar
#visitmakassar
#pesonaindonesiaofficial
#travelblogger
#mosque
#fillyawietraveldiary
#Clozetteid
#travelphotography
+ View more details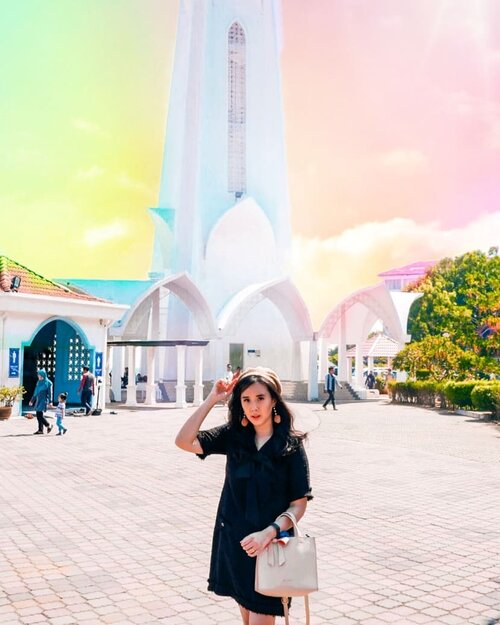 + View more details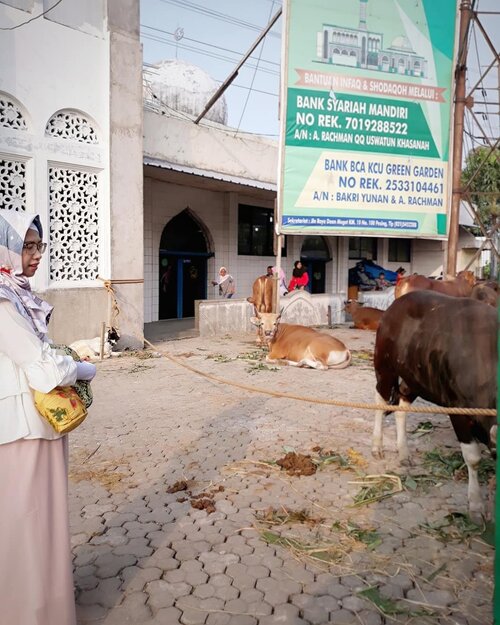 + View more details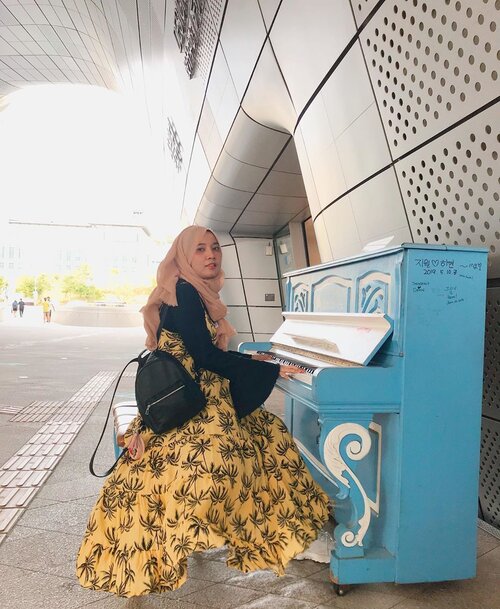 You're like that song I want to sing over and over ♥️🎵.This was taken at Dongdaemun Design Plaza which was designed by Zaha Hadid. It's fun to chill around here in the afternoon, there are some sofa beds too, you can take a break for a while and let yourself indulge the relaxing breeze of summer from the second level of this building 🤤 we loved to kill some time here and listened to the passer by played the piano, I thought it was broke but apparently it worked and well-tuned 😅.The downside here and anywhere in the down town is that there's no prayer space, you really got to go out of ur way to the halal restaurants or the central mosque, unlike Japan which becomes more and more muslim-friendly country recently with the prayer space facility within a big mall and station. So, may be in Seoul we just have to pray in the open area if we can't find any proper space, with people's eyes on you obviously 😅.Btw today I'm spamming ur timeline, sorry in advance 😩
#clozetteid
#mellatravelogue
#mellainkorea

+ View more details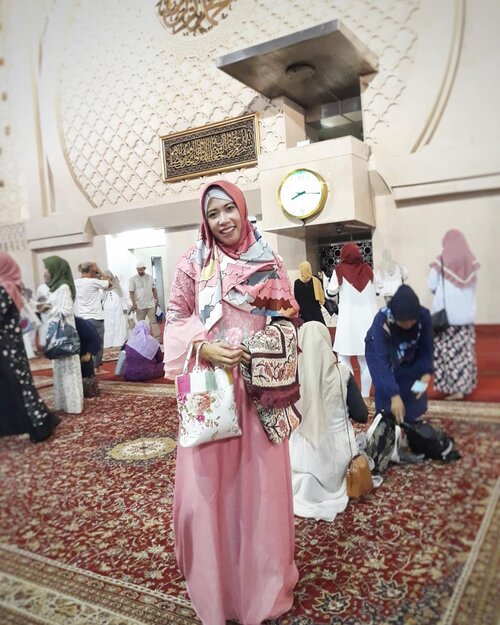 + View more details

loading ...
Back To Top