loading...
Search
526 RESULTS FOR MOTHER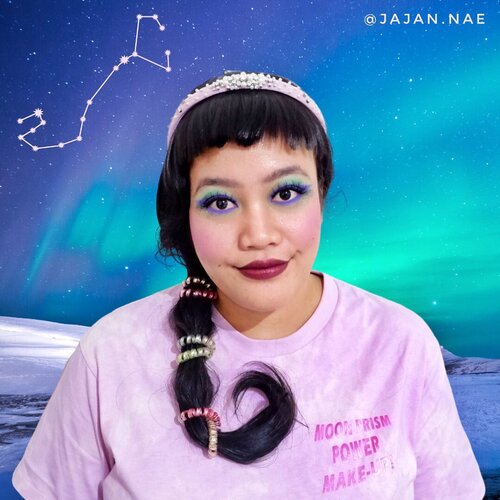 Halo, kali ini aku ikutan makeup collab bareng @pkubeautyblogger dengan tema ZODIAC MAKEUP 😆 Awalnya bingung mau bikin apa, teru terinspirasi sama kisah Artemis dan Scorpio, jadilah begini 😅
.
Artemis is the Greek goddess of the hunt, the wilderness, wild animals, the Moon, and chastity. Kebayang kaya dark moon princess, dengan rambut semi kepang ala capit kalajengking haha! But still pastel yaah karena scorpio gak black heart ❤ just our lipstick 💄 Oh ya, bonus scorpius constellation di langit malam 😂
.
Aku bakal cerita sedikit Legenda Scorpio yah! ♏️
.
Scorpio, in Greek Mythology, comes from the story of Orion. This giant of a man was the son of Poseidon and Euryale, and was also said to be the most handsome man alive. He and Artemis were hunting partners.
.
This made her brother, Apollo, jealous. He went to Mother Earth and asked her to create a giant scorpion, which then stung and killed Orion. Zeus placed both of them in the heavens as a constellation. Scorpion is a pretty big constellation. The bright star, Antares, is the Scorpion's heart.
.
Btw gw sebenernya pakai kaos Sailor Moon, you know lah galaxy banget kan 🎉
.
@pkubeautyblogger
#pkubeautyblogger
#pkubbmakeupcollab
#zodiacmakeup
#zodiacmakeuppkubb
.
.
#fantasymakeup
#scorpiomakeup
#makeupart
#ClozetteID
#rainbow
#rainbowmakeup
#makeuplover
#beautybloggers
#beautyvlogger
#beautycreator
#cutemakeup
#colorfulmakeup
#zodiacsigns
#zodiac
#scorpiozodiac
#scorpiosign
#scorpiomystique
#artemis
+ View more details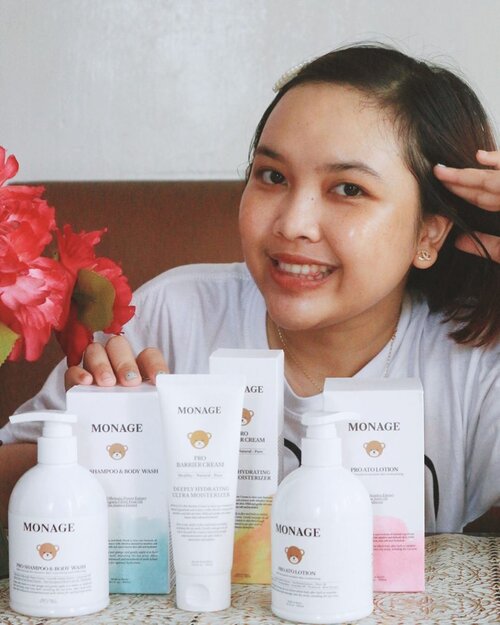 These past months I am starting to simplify my skincare routine and I found this vegan friendly skincare brand. Monage is a Korean cruelty-free beauty brand that focus on natural ingredients and their cosmetics do not contain any artificial fragrances, preservatives, mineral oils, etc. All their product can be used for babies to pregnant mothers to be and promise to deliver sensitive-skin friendly hypoallergenic treatments
#srsbeauty

+ View more details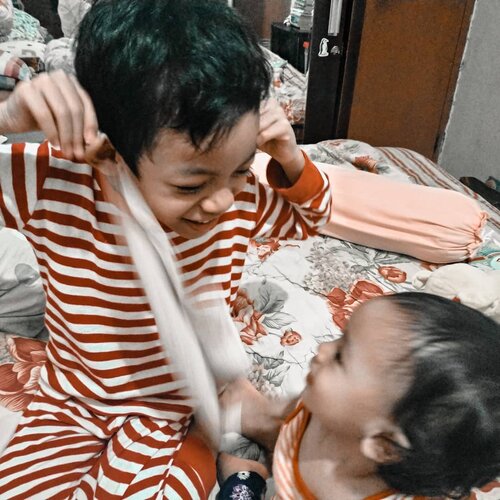 TERNYATA BEGINI YA PUNYA 2 ANAK 😁
Kalau dulu saat nikah, masa2 pacaran sebelum punya anak, bilang ke suami, gimana ya rasanya punya anak? Pasti rame banget ya? Karena aku dulu jeda punya anak sekitar 3 tahun, jadi gak langsung hamil. Kemana2 berduaaan aja sama suami. Ya ke bioskop, travelling, kulineran. Saat diluar rumah, hepi. Tapi saat pulang ke rumah, udah deh kerasa sepi lagi.
Makanya bilang ke suami, gimana ya kalo nanti kita punya anak, rasanya gimana ya, rumah pasti berantakan terus kali ya? Katanya kalo udah punya anak hubungan suami istri katanya jadi berubah? Selalu mengutamakan anak ya?
Saat punya Narend, baru tau begini toh rasanya punya anak? 😁
Trus sekarang sudah ada Rissa, begini toh rasanya punya 2 anak? 😁
Ya rumah berantakan terus, ngomel2 terus tiap hari, kruntelan di kasur bareng2, sering begadang iya, ya serunya ada, ya nyebelinnya juga ada, makan atinya juga ada, nano2 deh rasanya 😁
Trus sekarang punya anak cowo dan cewe, jadi ngerasain deh, alhamdulillah jadi seru di rumah 😁
Sehat2 selalu yaaa anakkuuu 🤗❤️
#momlife
#spring
#babygirl
#confidence
#photooftheday
#walk
#together
#family
#momblogger
#parenthood
#happines
#happy
#motherhood
#selfie
#mother
#weekend
#happyfamily
#clozetteID
#happyfamily
+ View more details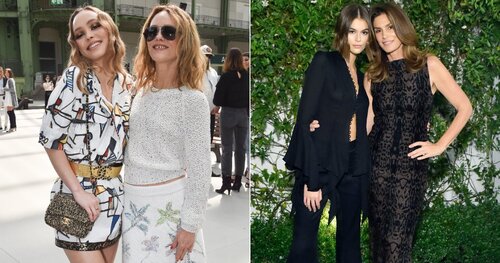 Despite their sometimes-questionable clothing choices, we must admit: our mothers basically built the foundation for our love of fashion. From where to shop...
Simak juga artikel menarik lainnya di Article Section pada Clozette App.

+ View more details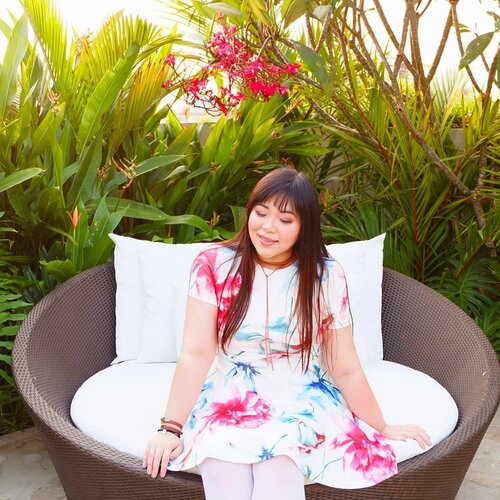 Words cuts.
Too often people finds it so easy to say things that they think is funny, or means nothing - just some flippant words for a cheap or two, but for some (i would say a lot) those words cuts. Deeper than you ever thought and for plenty of us who feels more, we carry it with us like scars.
I'm used to be teased, being bigger than your average petite Asian stereotypes, even when i was once skin and bones, i was never skinny enough for people to stop commenting about my body.
With my demeanor (i am naturally shy, some people mistaken my shyness as bitchiness and sometimes arrogance but when you are older than me/someone i know/a friend of a friend then i tend to hide my shyness with jokes and laughter - which again people mistaken as a welcome sign to say demeaning jokes about me) and my years-younger-appareance (young uns, i'm probably old enough to be your mother) it's just so easy to get too comfortable to say stupid things to me and think that it's okay.
What's weirder to me? Is those people who attacks with their snakey tounges usually have their own weight problems (on both spectrums), this makes me believe that it's their own inability to accept and love their bodies that makes them bitter with the way i love mine. Sad people are pathetic, in their minds others who they think shares their problem (although honestly, they are usually a lot bigger than me) should be as sad and bothered as them, therefore they try to bring you down by saying mean things about you.
Have you ever think people who says mean things about you this way? Coz i know for a fact that it's true... Why can't we all be a little kinder, a little more cautious with our words?
#ootd
#ootdid
#mybodymyrules
#sbybeautyblogger
#bblogger
#bbloggerid
#influencer
#influencerindonesia
#surabayainfluencer
#beautyinfluencer
#beautybloggerid
#beautybloggerindonesia
#bloggerceria
#beautynesiamember
#influencersurabaya
#indonesianblogger
#indonesianbeautyblogger
#surabayablogger
#surabayabeautyblogger
#bloggerperempuan
#clozetteid
#girl
#asian
#notasize0
#personalstyle
#surabaya
#effyourbeautystandards
#celebrateyourself
+ View more details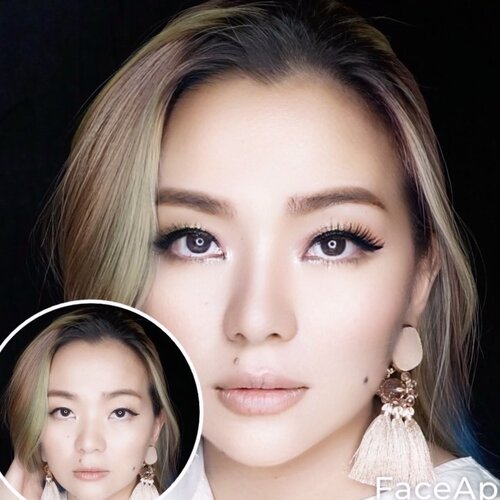 + View more details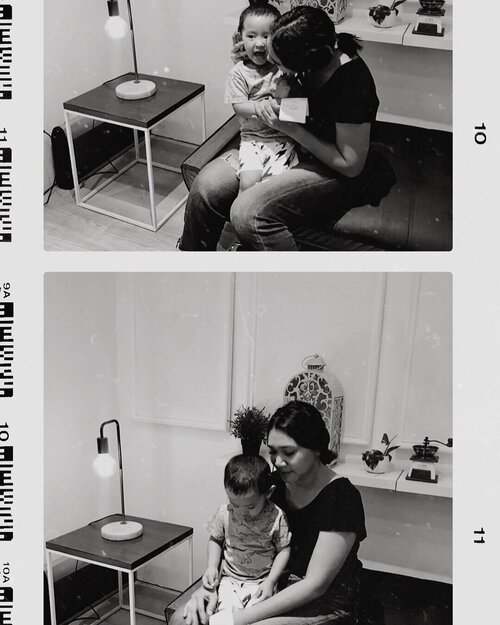 Mothers,World doesn't need a perfect you-Just show the world how we can be so soft and kind but also strong at the same time. That we can be vulnerable but maternal. And be happy, because that one thing, does bring a happier child.- Happy International mother day mommies. I know it's a one day late. But why not 🙈

+ View more details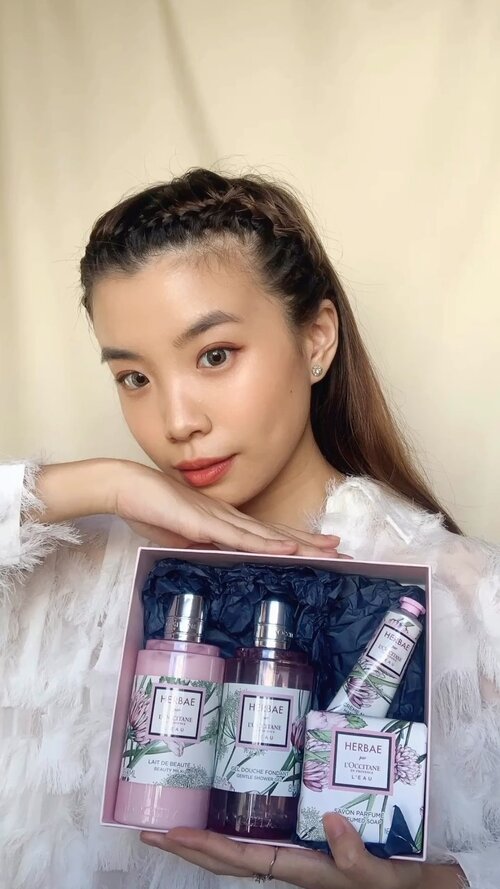 Check out @loccitane_id for your gifts and hampers ideas which is perfect for your loved ones or Hari Raya or the upcoming International's Mother's Day. Simply shop through their webstore
https://id.loccitane.com
or
#LOccitaneID
Whatsapp +62 822-7737-1818 ❤️ So stay home, let them deliver your purchases right to your doorstep 😍🎉

+ View more details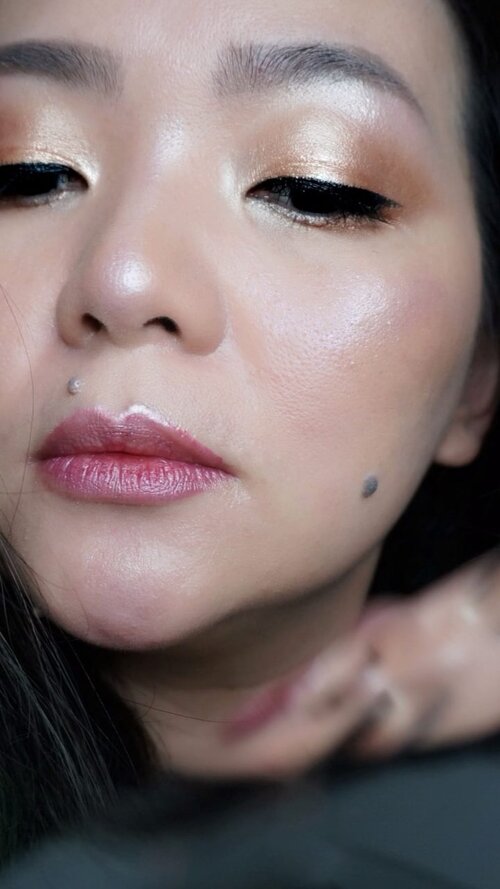 Sekali-sekali ngomong pake bahasa Indonesia sambil mainan
#makeup
dan
#skincare
.
Ngomong nya jadi merepet cepet serasa mercon bantingan, nggak ada titik koma 🤪
Bukan tutorial.
Ngobrol aja apa Yang di suka dari @diormakeup @diorskincare
Suka pada nanya, ini di
#diorboutique
beli apa ini Yang bagus ? Nah ini some of my favorites from the brand. —————— Once a while , I talk in my mother language while playing with @diormakeup @diorskincare
Not makeup tutorial. Just sharing what I love from the brand.
First time editing in 4:5 ———————————
Products used:
Skincare Dior Lift Sculptor
Foundation Dior undercover 24H Full coverage 010
Concealer armanibeauty power fabric 2
Setting powder dior skin nude
#rosepowder
Highlighter base Dior rouge liquid 601
Highlighter ✨✨✨Dior backstage Glow Face Palette ✨✨✨
🌝 Bronzer Contour 🌚 Dior Backstage Contour Palette
Eyeshadow Dior Backstage Floe Face Palette 🎨
Eyebrow Dior Brow Styler 004 Black
Eyeliner Tomford Eyedefiner
Blush Dior Rouge Blush 601 Hologram
Upper tightliner 3ina the automatic eye pencil ✏️ Lipstick Dior Addict Lip Tattoo 351 💄
Brushes used Dior 15
Sigma Blending brush ———————————
#rebahan
#stayhome
#stayathome
#clozette
#clozetteid
#makeuplife
#makeuptalk
#makeupaddict
#dior
#diormakeup
#diorskincare
#dirumahaja
#beautyblogger
#diorshow
#dioraddict
#diorbackstage
#makeupartist

+ View more details

loading ...
Back To Top