loading...
Search
572 RESULTS FOR MOTIVATION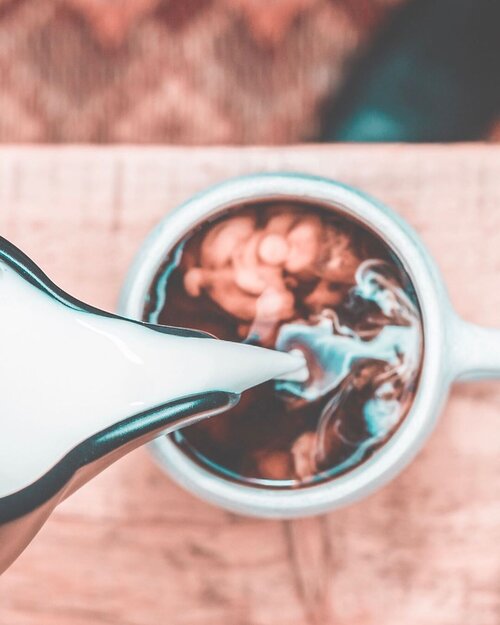 + View more details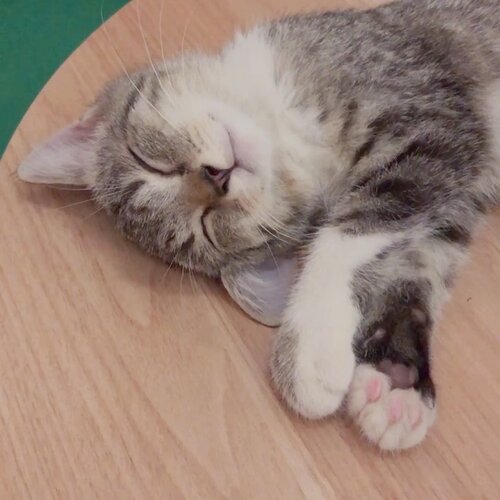 Pas lihat kucing lucu ini tidur dengan damai, aku mikir gini, "kok capek ya jadi manusia, pingin jadi kucing aja" 🙃.Sebagai orang yang baru aja mulai merintis usaha, pastinya ada rasa penat dan bingung, mesti gimana, dan banyak halangan ini itu. Tapi tentu aja semuanya harus disyukuri, meski pasti ada rasa jenuh waktu kerja, tapi setidaknya kita masih diberi kesempatan untuk kerja, ya kan? Banyak orang yang nggak bisa/belum dapat kerjaan, jadi bisa bekerja harus disyukuri apalagi kalau bisa mengerjakan apa yang kita sukai ✨.Gimana dengan kalian? Lebih seru mana, kuliah atau kerja?....
#jessicaalicias
#WorkLifeBalance
#NewCEO
#motivation
#clozetteid

+ View more details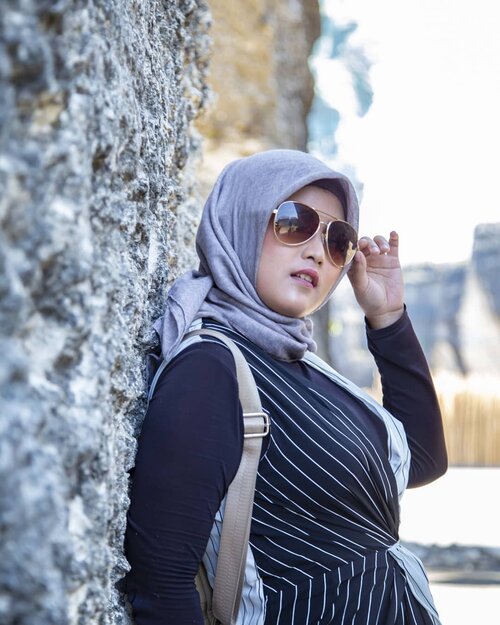 Still my day right??? Let me dream as high as possibleThings I want to achieve at 26✅ umroh✅ nikah di tanggal cantik dengan jodoh terbaik dari Allah✅ di endorse keliling dunia huwaaghhhh ~ yaaah yang deket2 aja dulu kek cem thailand, korea, jepang, hongkong aamiin✅ belajar nyetir mobil biar dapet SIM A ~ beli mobilnya nyusul✅ nerbitin buku "the story of tante julit" berisi tentang perjalanan mencari om julit 😅 (emang ada yang mau baca??? Hmmmm 😌🤔)✅ becoming great beautravelpreneurfluenceryoutuber (dowoneeee)✅ get better job opportunity (ku ingin kerja di asean or another job yang kerjanya bareng bule2 yaa allah)✅ belajar skill baru ~ design dan lalalayeyeyenya✅ punya tabungan, bebas financial✅ menjadi pribadi yang anggun, gradakan semakin teredam, berpendidikan, ga aneh2, kerjaan mapan, kalem, lemah lembut keibuan, bisa masak tanpa micin touching, biar menjadi calon istri idaman mama kamu 😎😎😎-Aamiin seng banter 🙏🙏🙏-Saya halu??? Bukaaaaan. Saya cuma mimpi kok. Mumpung masi gratis belum kena pajak apalagi denda. Saya ga tahu doa mana yang akan dikabulkan duluan sama Allah, yang pasti saya tidak pernah berhenti berusaha dan doa-Selamat bermimpi, jangan lupa tulis mimpimu, siapa tahu malaikat sampaikan mimpimu kepada Tuhan dan menjadi kenyataan 🙏🙏🙏-Lady was born at Oct, 9, 1993With loveCyntia
#cyntiayoga
#travelblogger
#beautyblogger
#lifestyleblogger
#fashionblogger
#blogger
#hijab
#hijabtravel
#hijabers
#modelhijab
#travelenthusiast
#traveling
#traveladdict
#backpacker
#wanderlust
#lovetravel
#explore
#influencer
#clozetteid
#libra
#birthdaygirl
#librarian
#motivation
#selfreminder
#selfreminder
#dream
#birthday
#wish

+ View more details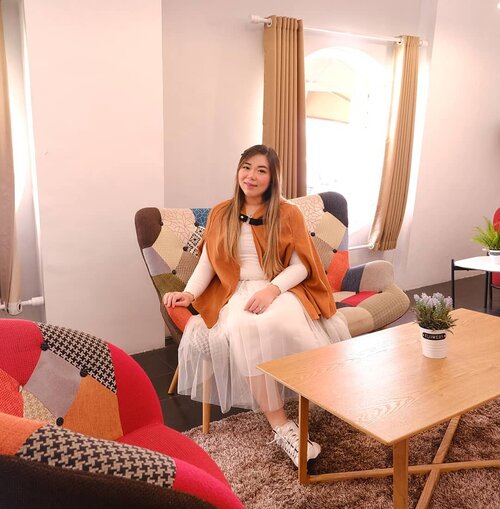 A year older.. As i grow older, birthdays become more and more of an ordinary day - and at some points i even want to avoid them because i don't want to be reminded that i am getting older 😂. But at the same time, at every birthday i am reminded of how lucky i am. How blessed. It always feels like a fresh beginning, a motivation to make my new age the best just yet. I haven't been in the best state of mind in a while, it's something that i even i am struggle to understand, but that's life - we don't get to choose what happens next but we can learn to grow and deal with it, getting wiser as we do. I am still in the midst of it, but i am determined to come out of it better. As i grow older i learn that i don't want or need any fancy gifts, just happiness, contendness and a peace of mind - all things that money can't buy. So what's the best birthday gifts you can give me? Positive thoughts and well wishes, slip me into your prayers tonight ☺️☺️☺️.
#birthday
#birthdaygirl
#birthdaywishes
🎂
#pinkinmalang
#pinkinbatu
#clozetteid
#sbybeautyblogger
#beautynesiamember
#bloggerceria
#influencer
#jalanjalan
#wanderlust
#blogger
#indonesianblogger
#surabayablogger
#travelblogger
#indonesianbeautyblogger
#indonesiantravelblogger
#girl
#surabayainfluencer
#travel
#trip
#pinkjalanjalan
#lifestyle
#bloggerperempuan
#asian
#ootd
#bunniesjalanjalan
#kapalgardenhotelmalang
#asian
+ View more details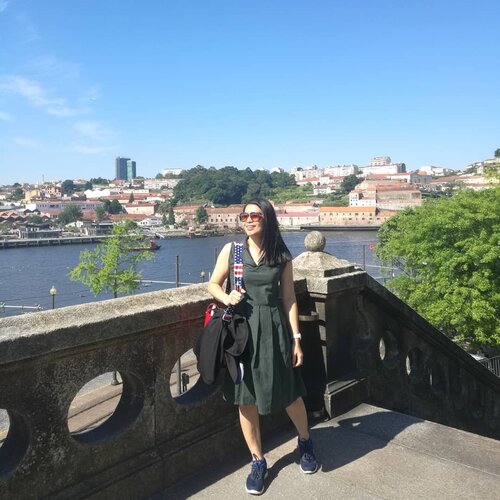 + View more details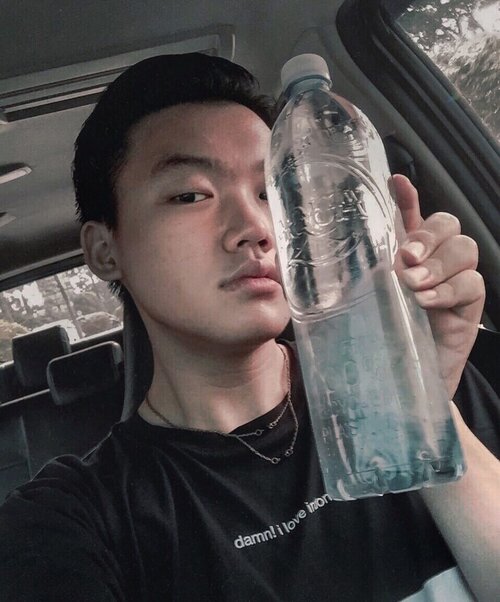 Sudah minum Aqua belom hari ini? –Hey guys, I wanted to share with you all about something that weird but super motivated me for a past few days. So, I just realized that @sehataqua has a new bottle like this. Believe it or not, I'm super enjoying with this new recycled bottle that they've had. Seriously, I'm addicted with it because, it's just gave me a new vibe of water bottle. What do you think? –And how many liters of water did you drink today?
#sehataqua

+ View more details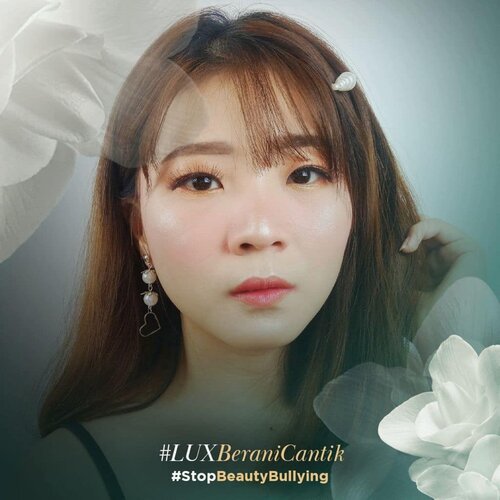 "Muka kaya sampah!" Itu bullying pertama yang aku terima saat terjun di dunia beauty. Sampe sekarang masih inget dan gak pernah lupa. Ya nama nya juga cewek lebih sensitif dan ada aja insecure nya. Kadang hal kecil kaya komen gitu aja bisa dipikirin 3 hari 3 malem 😂 Tapi makin kesini udah makin selow aja sih. Komen negatif udah satu paket yang gak bisa dipisahin dari dunia yang aku jalanin sekarang. Yang penting self love, stay kind, be confident, keep going to follow your passion ❤ ssstt, i just use my haters as my motivators 😝..Kalian punya pengalaman Beauty Bullying juga gak nih? Kalo punya, yuk ikutan kompetisi LUX. Hadiah nya banyak banget! Ada kamera, HP, dan voucher Gopay juga. Langsung aja cek IG @LUX_id atau visit
LUX.com/id/beranicantik
untuk info lebih detail
[email protected]
@wind1403 @safiranys @arindatan
#LUXBeraniCantikXClozetteID
#STOPBeautyBullying
#ClozetteID

+ View more details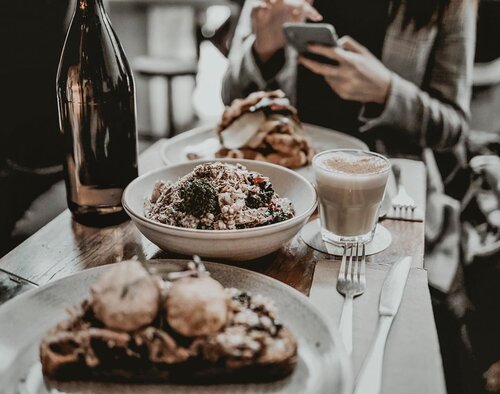 Somehow, after all this mess, what I need is a dinner that filled me up. Whoever and whatever I eat, it depends on my mood :(. //I know it hurts when, you're just feeling down because there's 80/90% jealousy feeling inside of you:(. It should be a motivation, but somehow deep down there, you can feel it all over. Somehow yes, it makes me stressed out so bad.....but what can I do to stop that? Nothing......people are just people. How they work, hustlin, and compete. But just so you know that, every job has its consequences and risks. You might never know, what comes after a grief or your good times.....maybe, it could be a miracle? Not sure....but I hope so:). //For some of you yang lagi down, you're okay because you're not alone. And remember, always take a high road. Don't compete them, just try your best to feel okay. Anyway, have a good dinner everyone. .......
#styleblog
#feast
#inspocafe
#getrepost
#indoblogger
#bloglifestyle
#bloggerstyle
#asianmenstyle
#tealandgray
#foodismylife
#foodofmylife
#unsplashphoto
#foodgasmic
#clozetteid
#theshonet

+ View more details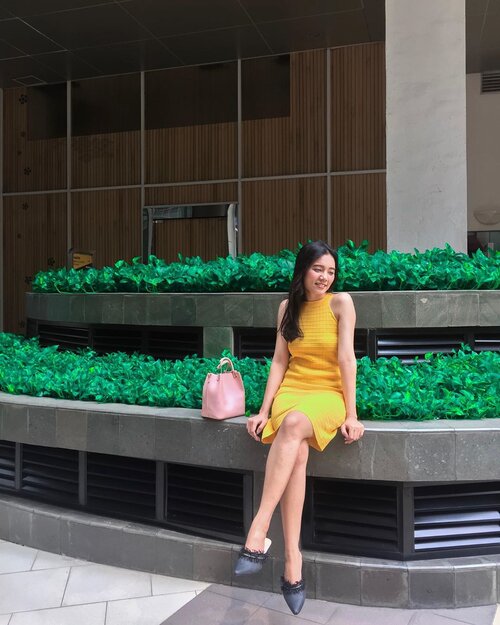 Menunggu itu adalah hal yang paling banyak dibenci khususnya aku. aku tuh paling males nunggu, pengennya cepat" apa yang diinginkan harus langsung ready gak mau nunggu (egois orangnya) 😂😂 Tapi ternyata dibalik prosesnya yg menyebalkan itu kita banyak belajar seperti sabar.
kayak yang aku alami sekarang, yaitu menunggu jodohku 😂😂 Jodohku, dimana kah kau berada, ingin segera jumpa meski lewat nada (siapa yg tau lagunya) loh koq jadi kuis sih😅😅😅 enjoy your night 😇 .
.
#goodnight
#relationship
#couplegoals
#ootd
#bloggerperempuan
#motivation
#kocak
#clozetteid

+ View more details

loading ...
Back To Top