loading...
Search
514 RESULTS FOR MOVIES
#KicasXMovie
Gone Girl (imDb : 8.1/10)
Drama, Mystery, Thriller
-
Pertama kali nonton ini karna racun seorang temen kuliah. Walaupun berawal atas nama rating & ada Mas Ben, malah beneran jatuh cinta sama ceritanya.
Film ini tentang Nick Dunne (@benaffleck) yang bingung karna Istrinya, Amy Dunne (@mspike), tiba-tiba menghilang. Di pagi hari yang cerah, persis di hari 5 tahun anniversary Pernikahan mereka.
Yang bikin Nick makin bingung/pusing, all eyes on him. Apalagi ada tuduhan dari kalau Nick yang bunuh Amy.
Do i love the movie? Of course, i do. Aktor & Aktris yang super! Terasa banget ambience gelapnya, secara cerita maupun visual. Oh yeah, i love anything dark 🖤 Mungkin terdengar lebay, tapi buatku, film ini kayak kasih 'pengalaman tersendiri' setelah nonton pertama kali. Story line-nya? GILA! GILA!! GILA!!! GILA!!!!
Sebenernya kalau ditela'ah lebih jauh, banyak pesan postif dari film ini. Banyak sisi lain yang ku lihat dari Pernikahan. TAPI ENDING-NYA!!! UGH! Rasanya pengen marahin atau Nick Dunne & Amy Dunne. Paling gak, pengen banget ngomong kotor ke mereka 😭😭😭 SPOILER : Pertama, as i said, jangan berharap ada HAPPY ENDING. Kedua, you'ree gonna see Ben Affleck NAKED 😏😏😏
Slide 1 : Amy ON FIRE!
Slide 2 : Potongan trailer video
Slide 3 : Barang Bukti
Slide 4 : Amy menikmati jadi Ibu Rumah Tangga
Slide 5 : Moment Nick & Amy pertama ketemu
Source - @imdb
•
•
•
#ClozetteID
#Movie
#MovieReview
#mystery
#mysterymovie
#gonegirl
#gonegirlmovie
#gonegirledit

+ View more details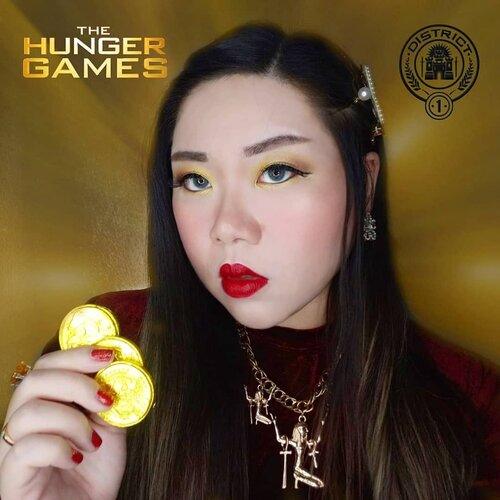 + View more details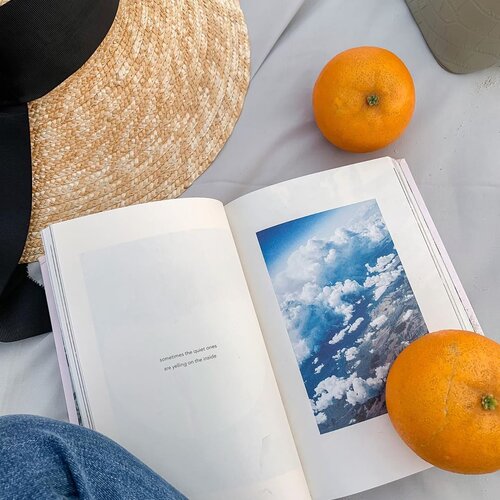 + View more details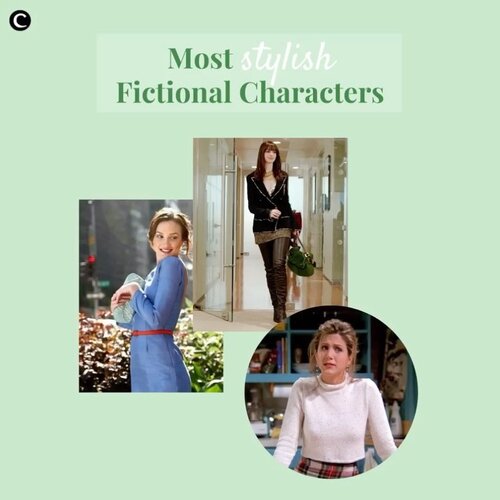 When it comes to style icons, in odd moments, it comes from the fictional characters that we see on the screen. So, here's 4 most stylish tv and movie characters whose their wardrobe are still wearable even for now✨
#ClozetteID
#ClozetteIDVideo

+ View more details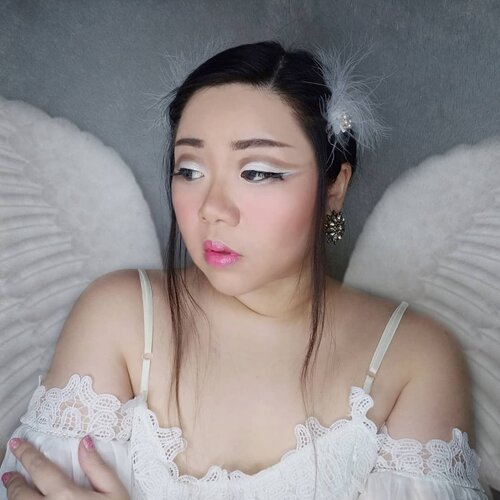 + View more details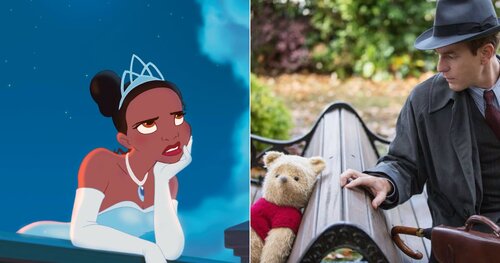 Damn, we love Disney (and Netflix)!...
Simak juga artikel menarik lainnya di Article Section pada Clozette App.

+ View more details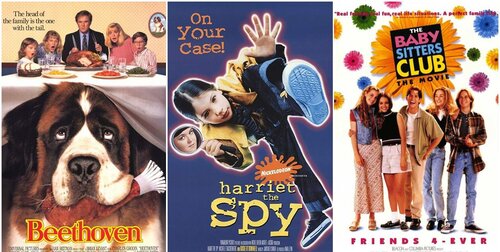 LOL, remember 'Flubber'?...
Simak juga artikel menarik lainnya di Article Section pada Clozette App.

+ View more details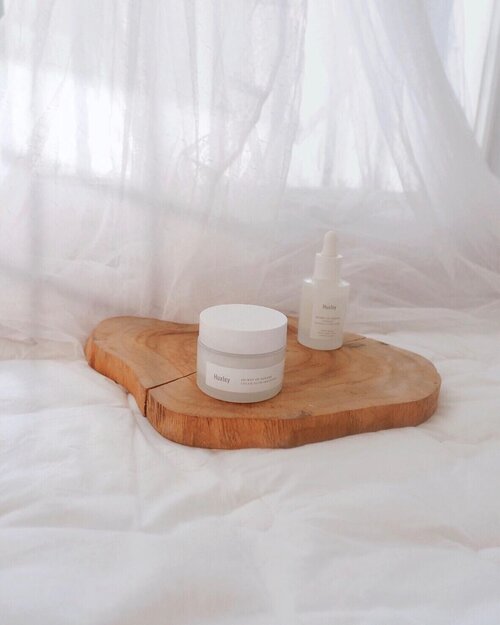 [QUICK REVIEW SKINCARE]This premium Korean skincare 🤍Huxley Secret of Sahara Cream: Glow Awakening & Secret of Sahara Essence: Brightly Ever AfterIt's been more than 3 weeks using these two as key element of my skincare everyday. I was intrigue from the first time because, admit it, the name made you curious. isn't it? It's like something out of a movie or something hehehe-I dont really like using too much skincare at the same time so, I use both everyday, once, morning for the cream & evening for the essence. -First, the cream; I love the light-weighted texture, easy to absorb on my oily skin, but still long enough to give a smooth texture but not too oily and not too much.But, if you have a dry skin this one would do some more advantage because it moist the skin wholly, and I can say it stays long for dry skin.It contains Vitamin E and Prickly pear seed oil among others. __Second, Essence; I feel this one complete the cream because you will get better result if using this two together. It's milky textured, but still easy enough to absorb in my oily skin and not sticky. You just need to wear this a bit and it will hydrate you enough for hours. Also, it's not clogged pores eventho it moist enough. It contains Black Mulberry fruit extract, and Sea Buckthorn oil among others.-Again, I'man oily skin person but I don't have problem using this and still comfortable enough. for people who have dry skin, this one must try! As it really hydrates skin throughout the day. -
#Huxley
#koreanskincare

+ View more details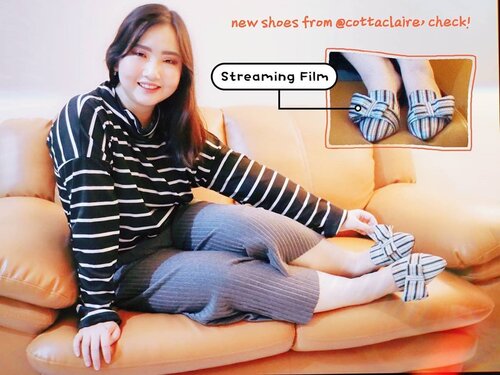 SENENG BANGET DAPET HADIAH SEPATU 👠 ..Whoaawww!!Wadidawww speechless aku tuh pas tahu menang games nya @cottaclaire yg ternyata hadiah nya sepatu yg secantik ini ✨ .Cotta Claire baru saja menghadirkan series terbaru "Cotta Claire Limitee Movie Time" Honestly, pertama kali launch series terbaru, aku langsung jatuh hati sama Movie Date Today & Streaming Film (Namanya unik bgt! Iya, ini nama series sepatu mereka loh) 🌠 .Pengen banget punya sepatu @cottaclaire & udah jadi wishlist ku bulan depan, eh tapi mereka ternyata bikin Giveaway & Games berhadiah sepatu, ya udah aku coba ikutan dulu, siapa tahu beruntung kan. And, HAPPY BANGET! Aku menang Games nya mereka donk, jadi WINNER TERNIAT 😋 .MAKIN SUMRINGAH LAGI, aku dpt hadiah sepatu yg jadi FAVORITKU, yaitu "Streaming Film" 👠🎥 BAGUS BANGET!! Model sepatunya cantik, nyaman dipake, kualitasnya juga oke! You Must Have it Now Super EXCLUSIVE shoes with WARRANTY CARD guys ❤️ ..Once again, thankyou @cottaclaire ✨ Aku mau rekomendasiin ke kalian juga @feldrey @elsa_sitorus @2veronica5 @marciangel20 @oviecue ..🦋 フひ刀乇 10, 2020.
#AforAlinda
#Alindaaa29
#Alinda
#ClozetteID
@clozetteid
#IWearCottaClaire
#IWearCotta
@cottaclaire
#shoes
#shoesaddict
#womanshoes
#cottaclaire
#inspirasikecantikan
#tampilcantik
#influencer
#influencers
#influencersemarang
#endorsement
#endorsementsemarang
#dirumahaja
#ubahinsekyurjadibersyukur
#jalani_nikmati_syukuri
#rezekigakketuker
#VloggerSemarang
#BloggerSemarang

+ View more details

loading ...
Back To Top