loading...
Search
26 RESULTS FOR MOZ5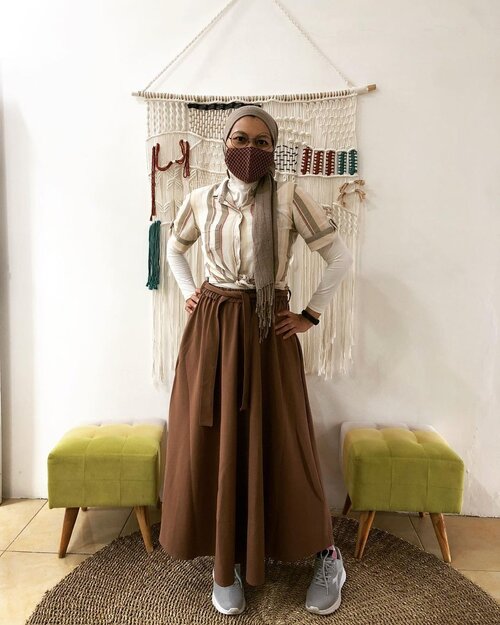 The perks of wearing mask: no need to touch up 😁Padahal udah kucel kemringet karena suhu yang gak bersahabat: ketinggian kayak standar kamu 😁Yang penting dress code tetep stand out 🤜🏻🤛🏻Rok mekrok a.k.a. umbrella skirt emang gak pernah salah. Sebelas dua belaslah sama boot cut alias cutbray yang nggak terlalu ngebray. Masih sangat kondusif buat melenggang ngangkang-ngangkang di atas motor bang ojol 🤭Beli di @thenblank yang posisinya tinggal ngesot dari pintu kamar, ada di deretan diskonan alias sale. Sungguh menyenangkan bukan? Sisanya, seperti biasa baju lama hasil lungsuran 👌🏼Hidup modis 🤜🏻🤛🏻Numpang mejeng di @moz5salon Garut, jauh ye? Masih fresh karena baru banget dibuka. Tempatnya asyik, luas dan banyak spot OOTD kece heuheuheu Lupa permisi juga sama yang punya Garut @aimanrickyy 😁 punteeen nyaaaa 🙏🏼
#clozetteid
#dandanSenin
#hotd
#ootd
#hijabstyle
#hijabstreet
#hijabstreetstyle
#fashionate
#fashionableme
#fashionhijab
#latepost
+ View more details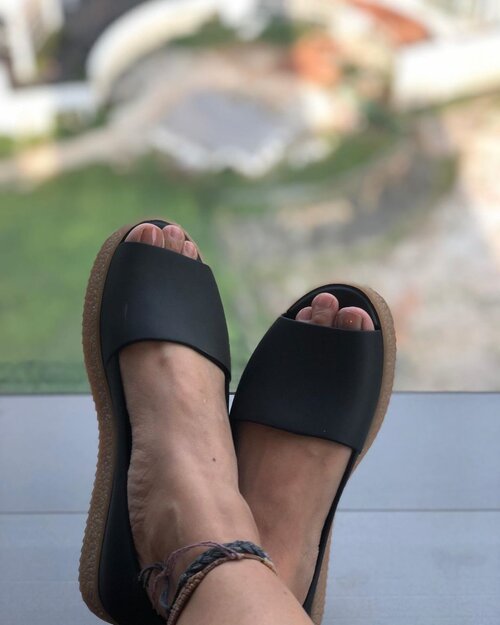 Sudah lama tidak melakukan ini.Bukan, bukan nongkrongin kaki di atas meja. Tapi menyerahkan tangan dan kaki supaya kukunya cantik terawat dengan manicure-pedicure 💅🏼Sebelum pandemi, 2-3 bulan sekali pasti ke salon langganan sejak 18 tahun lalu ini. Puas banget ngelihat kuku bersih bercahaya 🤩 Jadi inget pertama kali manicure dipelototin temen so-called SJW perhijrahan "kamu pake kuteks ya?!" Bukan penyuka cat kuku sih, tapi emangnya kenapa gitu kalo pake kuteks 😛Glowing from top to toe, harus banget. Kan gak lucu kalo mukanya terawat tapi tapak kaki apalagi kukunya kusam kotor hiiy 🥴FYI @moz5salon langganan udah mulai buka layanan ini kok, tentunya kudu booking dulu via whatsapp yah supaya bisa diatur karena jumlah pengunjung masih dibatasi demi kebaikan kita semua.
#melissashoes
#toenails
#instagood
#clozetteid
#lifestyle
#instafeet
#instafeetlover
#latepost
+ View more details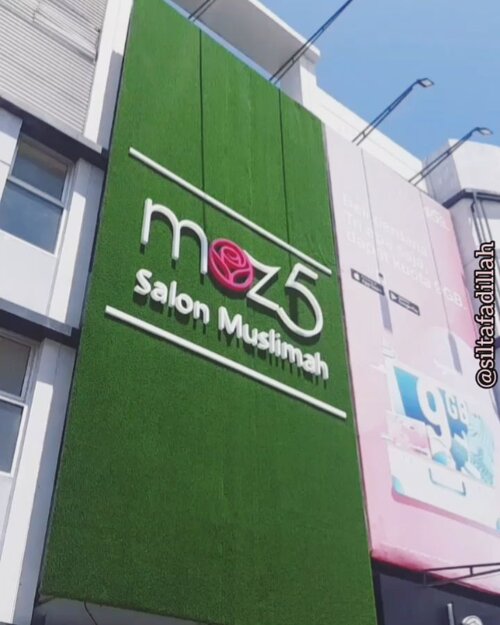 Aku mau berbagi pengalaman aku di Salon Muslimah andalan aku di kota Palembang, jadi ini Outlet terbaru Salon Muslimah @moz5salon di area Ruko Palembang Squad lokasi tepatnya berdampingan dengan Pal TV 💖Grand Opening Outlet terbaru Moz5 ini sebenernya udah lama banget, di akhir tahun 2019. Tetapi aku berhalangan hadir dan tidak bisa ikut acara mereka 😭 buat yang tau dari akhir tahun 2019 aku kemaren kan sakit parah ya 😢Nah jadi beberapa minggu yang lalu aku memiliki kesempatan untuk mampir dan mencoba Treantmemt andalan aku di @moz5salon ini 😍 dan tentunya untuk melihat Outlet baru mereka dan merasakan nuansa baru ❤️Treantmemt nya masih tetap sama, keramahan pegawainya pun tetap terjaga dan tentunya tempatnya tetap nyaman, hanya saja kemarin saat aku treantmemt ga di kasih snack atau minum seperti biasanya dan aku juta ga sempet tanya sih kenapa ☹️ yah mungkin karna pandemik juga kali ya.Dan jangan hawatir karna terapis disini tetap melakukan protokol kesehatan kok, seperti menggunakan seragam pelindung dan juga masker 🤗
#ClozetteID
#siltareview
#palembang
#palembangmoz5
#salonmoz5palembang
#salonmoz5
#salonpalembang
#salonmuslimah
#salonmuslimahpalembang

+ View more details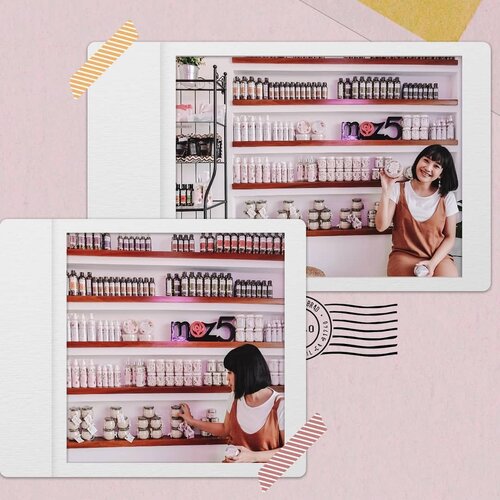 + View more details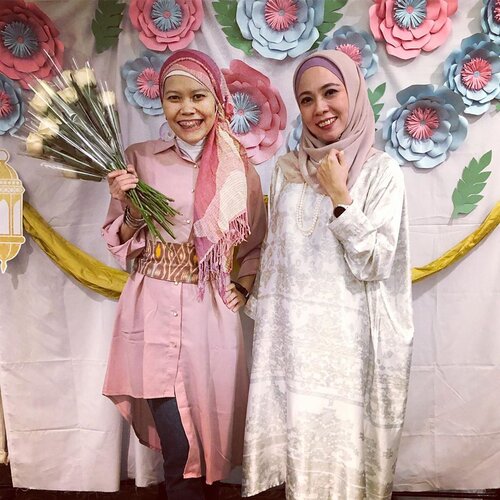 + View more details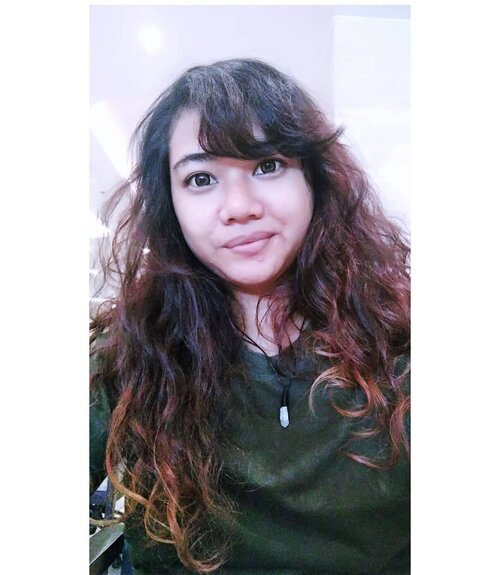 Bare face with my current
#hagridhair
this morning. My hair is thin and dry because of bleaching and coloring, but fortunately I have
#curlyhair
so it looks thicker.
Kemarenan sih sempet hair spa - bleaching - hair spa lagi. Belum sempat ngewarnain wambut uuuu.
Selain nyobain produknya @moayu_id
seri baru, kemarin disempetin nyobain hair spa + back therapy di salon @moayu_id yang baru buka di Kemang. Lalu hair spa + full body massage + foot reflexy di @moz5salon.
Bedanya antara dua salon itu apa? Review gak yaaaa? --
Kalung: clear quartz yang diwarnain biru dari @manikara.id dikasih sama @sekardiahp. Uwuuu! .
.
.
#clozetteID
#clozette
#clozetter
#clozetterid
#hair
#beauty
#fotd
#faceoftheday
#curlyhairdontcare

+ View more details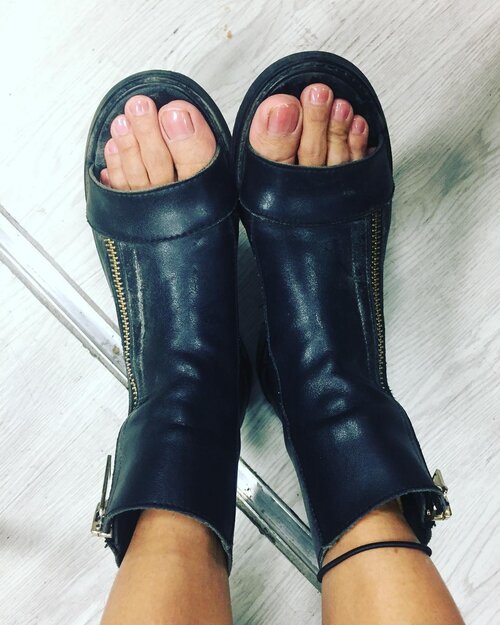 + View more details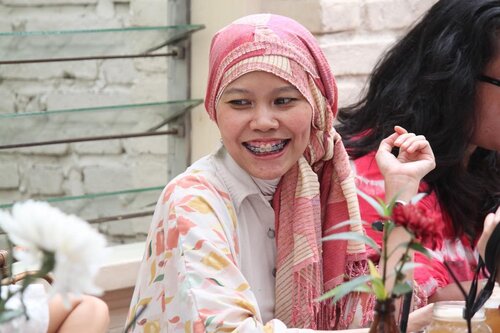 + View more details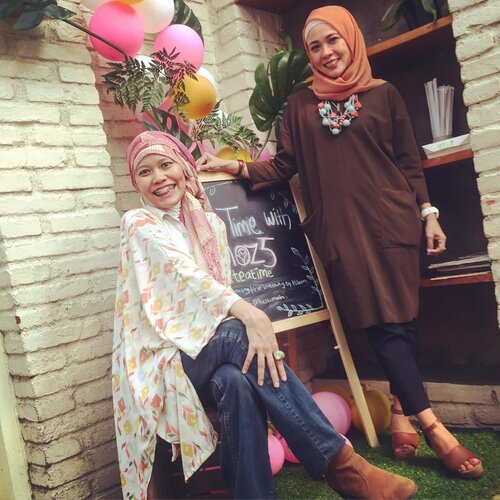 + View more details

loading ...
Back To Top