loading...
Search
101 RESULTS FOR MUSK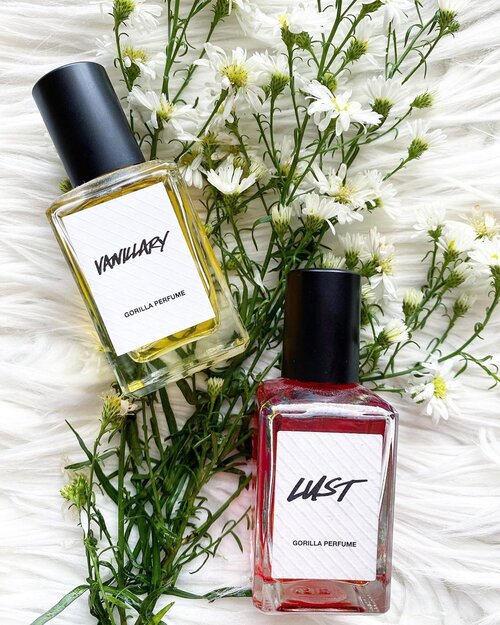 They are still the best.
These babies last for a really long time, doesn't change nor altered, stay consistent and smells so good.
Vanillary comforts me, and Lust excites with pure jasmine.
Jadi inget dulu sukaaa banget sama White Musk The Body Shop, lalu Fuzzy Peach nya juga, dan perfume seperti Acqua di Gio (blue cyan color), Kenzo l'eau par pour femme, and I still love them, jadi ada aroma yang amat sangat memorable and masih tetap kucari.
Kalian gitu juga gak sih? Ada perfume yang sampai kapanpun gak pernah bosen 😌 sampai cari perfume baru pun aroma nya mirip-mirip
#lush
#perfume
#edp
#eaudeparfum
#love
#lust
#vanillary
#vanilla
#jasmine
#flowers
#beauty
#igstyle
#igbeauty
#instabeauty
#instagood
#potd
#clozetteid

+ View more details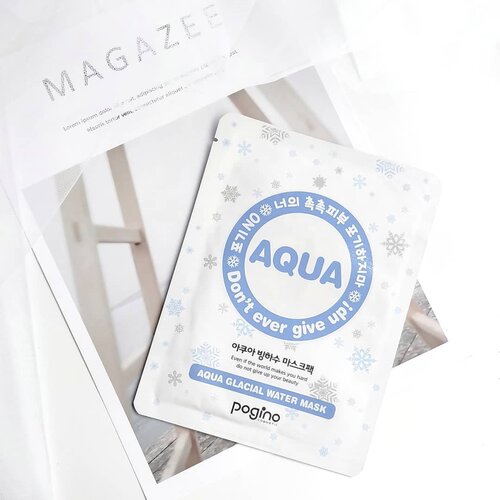 Pogino Aqua Glacial Water Mask
.
I got this mask from @skencos a few months ago. I'm sure my Indonesian beauty friends don't know much about this brand, so do I. Thank you so much @skencos for giving me the chance to try some masks that I didn't even know they were exist 😁.
.
The main ingredient is Glacial Water, supplies moisture to skin & helps in temperature care. The other ingredients are Complex Hyaluronic Acid, Rosa Centifolia Flower Extract & Bambusa Vulgaris Water provide a refreshing feeling on dry skin, regulates skin balance and helps maintain lively & moist skin.
.
The sheets is very thin, using nude mask sheet made from 100% natural vegetable materials.
.
If you look at the packaging there are snowflakes pictures, I assume that this mask will provide great soothing or cooling sensation. But it turns out it only provides soft soothing sensation.
.
It has a lot of essences, it looks like I can use it to take a shower, 😂😂😂. The essence is clear and slightly viscous, not greasy but a little bit sticky. With hints of a refreshing musk and powdery scent.
.
I used this mask for 30 minutes, I really liked the sheet material that adheres well on my face. It felt so comfortable and the scent gave me relaxation. After I took off the sheet, the essence left on the face felt a little bit sticky and needed time to be absorbed. Just as its claimed, I felt my skin become moist and well hydrated after using this mask.
.
.
.
.
.
#kbeauty
#koreanbeauty
#kskincare
#koreanskincare
#koreanmask
#koreansheetmask
#clozetteID
#beauty
#beautyblogger
#beautyreview
#beautycommunity
#skincare
#skincarereview
#skincarecommunity
#skincareroutine
#skincarediary
#skincarelover
#sheetmask
#sheetmaskreview
#mask
#maskreview
#sheetmasklover
#sheetmasksddict

+ View more details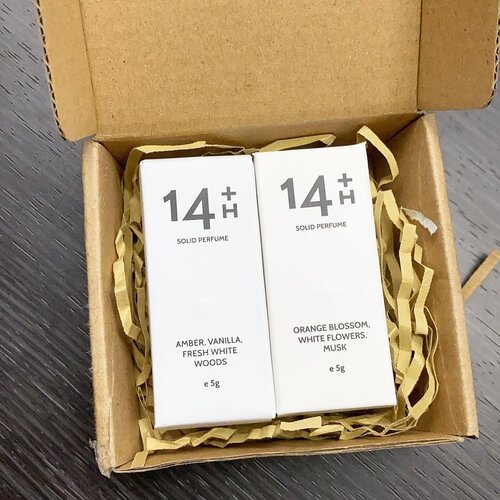 The Second and The Third dari @fourteenth.fragrances
Beli ini direkomendasi oleh @christinaleae and I love it (The Third).
Years and years ago (sekitar 20an tahun yang lalu) pernah punya solid perfume yang lovable banget dan aroma bunganya masih memorable sampai sekarang. Karena perfume itu sifatnya personal dan build based on memories, jadi kalau kita dari kecil sudah biasa cium aroma tertentu yang mengingatkan kita akan sesuatu yang membahagianan, we will grow to love that scent.
Aroma The Third yang fresh and clean with orange blossom, white flowers and musk (plus jasmine, white peach,etc) is really good. Aromanya lebih menarik saat di kulit dibanding di kemasan.
The Second aromanya lebih manis (vanilla), luxurious (amber), dan lebih umum as a perfume. Aroma yang perfume lover pasti dengan mudahnya asosiasikan dengan beberapa merk yang ada di pasaran.
Solid perfume for me felt a bit more personal juga karena jarak ciumnya yang lebih dekat dibanding sprayed perfume, jadi don't really expect it would merebak kemana-mana. So you really need to find one that you reallllyy like to use it.
#thefourteenshop
#solidperfume
#parfumlokal
#love
#scent
#smellsgood
#igbeauty
#igdaily
#instadaily
#igers
#clozetteid
#whiteflowers
#musk
#vanilla
#review
#igreview
#fresh
#freshscent
#bblogger

+ View more details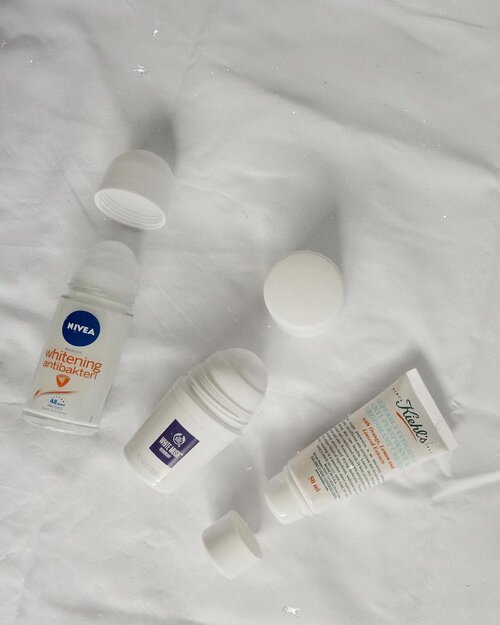 My fav deo: drugstore to high-end.Drugstore:Nivea Deo. Around 30k.Udah dari lama pakai ini, varian apapun lah senemu nya aja di minimarket. Paling gampang dicari apalagi kalo lg nginep2 trs lupa bawa deo. Best solution banget. Bisa nahan bau seharian. Ga bikin jadi bau aneh gitu karena nyampur keringet. Kalo lagi aktivitas luar yg panas2an bisa dicoba. Dibandingkan Dove, ternyata lebih cocok sama nivea. Cukup lama pakai brand ini sebelum akhirnya beralih ke The Body Shop.Middle.The Body Shop White Musk. Rp109.000,-Harga mati pakai varian yang ini aja. White musk cuma wangi di awal selebih nya calm. Tp bebas bau seharian. Bahkan adik aku yg itungannya masa remaja dan BB karena efek hormon, nyoba deo lain ga ngaruh pas pake ini, kelar masalahnya. Jangan coba varian lain apalagi cherry blossom. Meskipun kerja indoor, kadang ttp ngerasa gerah dan keringetan dikit. Nah si cherry blossom kalo kecampur keringet malah bau aneh (yg kecium sama diri sendiri). Pernah pas aktivitas outdoor terpaksa pakai cherry blossom. Hmm rasanya pengen buru2 pulang mandi, ganti deodorant. Ga tahan bgt 😭High End.Kiehls Superbly Efficient Anti-respirant & Deodorant Cream. Rp270.000Beli karena iseng aja dpt voucher 200k. Mayan kan ya... eh ternyata enak. Bentuknya cream bukan roll on jadi diolesin pake jari ke ketiak. Ada aroma jeruk/lemon yg samar2. Ga bikin BB meskipun udh kecampur keringet. Bikin kulit ketiak jd lebih halus. Biasanya kalo abis waxing blm 24 jam tp harus pake deo, aku pake yg ini aja. Lebih aman untuk menghindari iritasi. Pakenya diirit2. Hahaha.
#clozetteid

+ View more details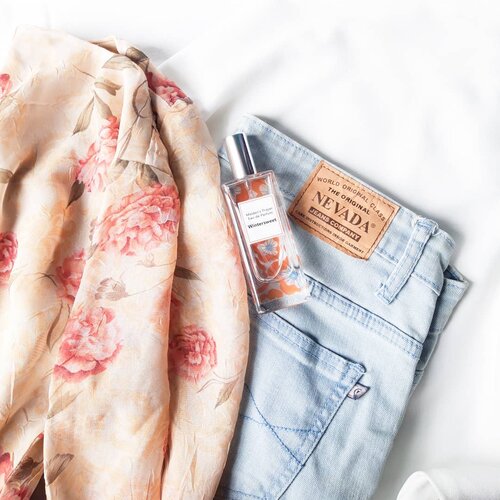 I hope to wear this dress again in the beach. Sky above, sand below, peace within 🌞🌊Corona please don't take the summer & holiday away 😆Happy Sunday!..Maiden's Prayer EDP, feels so fresh and sweet scent. Top: Cassis buds, green, pearMiddle: Lily of the valley, rose, jasmine, irisDry-down: Dry amber, Musk
+ View more details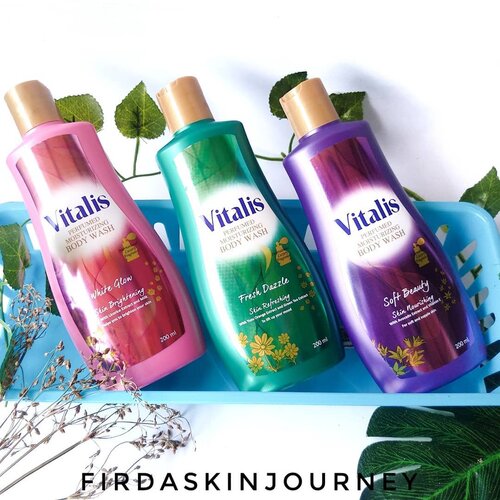 Vitalis Perfumed Moisturizing Body WashBeberapa waktu yang lalu, aku mendapatkan hampers dari Vitalis yang isinya 3 buah produk terbaru mereka, Vitalis Perfumed Moisturizing Body Wash. Sebenarnya ini bukan produk yang muncul 1 atau 2 bulan sih, aku sudah pernah baca review produk ini tahun lalu. Pas aku baca-baca, produk ini launching bulan September tahun 2019.-✨Main ingredients❤️Licorice Extract, Milk Protein Extract💚Green Tea Leaf Extract, Yuzu Orange Fruit Extract💜Vitamin E, Avocado Fruit Extract-Body wash ini dikemas dalam botol yang desainnya cantik menurutku, langsing dan enak digenggam.-✨TextureProduk ini punya tekstur yang mirip seperti body wash lain yang pernah aku coba. Licin, kental, dan terlihat mengkilap.-✨ScentKarena ada 3 varian, pastinya setiap varian punya wangi yang berbeda. White Glow punya aroma fresh fruity yang manis, Fresh Dazzle punya aroma floral-musk yang terkesan mahal, dan Soft Beauty punya aroma fruity-floral yang elegan, tipe fruity nya bukan yang asam/manis gitu. Tapi yang Soft Beauty gak dominan fruity, jadi aroma khas fruity nya hampir gak terasa.-✨ResultSaat pertama pakai, aku enjoy banget pas pakai ini karena wanginya enak dan bikin tenang. Pas dicampur air, busanya lumayan banyak (aku suka pake foaming net karena lebih banyak busanya).❤️White Glow:Saat dibilas memang agak terasa licin, tapi efek lembapnya sangat terasa di kulitku. Bahkan setelah aku mengeringkan badanku, lembapnya tetap terasa. Aku gak merasa ada efek brightening di kulitku.💚Fresh DazzleUntuk varian Fresh Dazzle, rasanya sedikit berbeda dibanding yang White Glow. Saat dibilas terasa sedikit kesat tapi gak membuat kulitku kering.💜Soft Beauty:Menurutku, varian ini yang paling sempurna karena gak licin/kesat tapi lembapnya oke banget. Jadi setelah dibilas tetap terasa nyaman.-Dari ketiga varian, aku memilih varian White Glow sebagai favoritku karena wanginya aku banget dan lembapnya enak di kulitku.-Kalian sudah coba produk ini? Favorit kalian yang mana? Share di kolom komentar ya.-*gifted

+ View more details
Blooming Cell Dual Effect Mask "Red"
.
Containing 35ml of highly enriched milky essence, wow 😮 that's a lot! Is not the same as the regular mask!
.
This mask comes in 3 different variants, the blue mask for moisturizing, green for brightening and the red one that I have is for Improving elasticity.
.
Claims to make skin resilient from inside & repair damage skin barrier.
.
Main ingredients:
❤ Ceramide.
❤ Lotus Root Extract.
❤ Assai Extract.
❤ Pomegranate Extract.
❤ Gingseng Extract.
❤ Lotus Extract.
.
Material & Fit
The sheet was made from 100% ultra fine cotton, super soft & hypoallergenic. Has a great adhesion that wrapping up the skin. The fit actually was good, except the lip area, it was too small.
.
Essence & Scents
It has non-sticky milky essence that left velvety finish. The scent was quite nice, the combination of powdery & musk scent.
.
My experience
Even though the sheet material is very thick but it doesn't feel stuffy at all, it feels comfortable enough to use. I used it for 20 minutes, the sheet was drenched in essence when I took it off. It leaves a little bit oily, but after the essence fully absorbed it feels velvety smooth. My skin looks firmer & well moisturized.
.
.
Get yours now at my Charis Shop!
https://hicharis.net/yourwilddaisy13/IIT
Or click link on my bio ❤
#BLOOMINGCELL
#DUALEFFECTMASK
#MASKSHEET
#CHARIS
#CHARISSTORE
#charisAPP
@hicharis_official
@charis_celeb
.
#kbeauty
#sheetmask
#clozetteID
#koreansheetmask
#koreanbeauty
#kskincare
#koreanskincare
#sheetmaskaddict
#sheetmasklover
#sheetmaskoftheday
#maskoftheday
#MOTD
#sheetmaskreview
#maskreview
#beauty
#beautycommunity
#skincarecommunity
#beautyblogger
#instablog
#instabeauty

+ View more details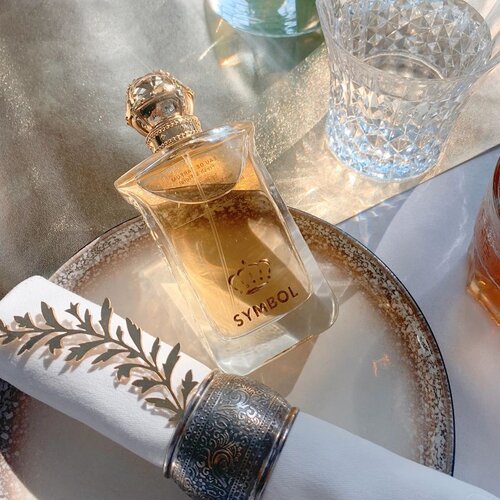 + View more details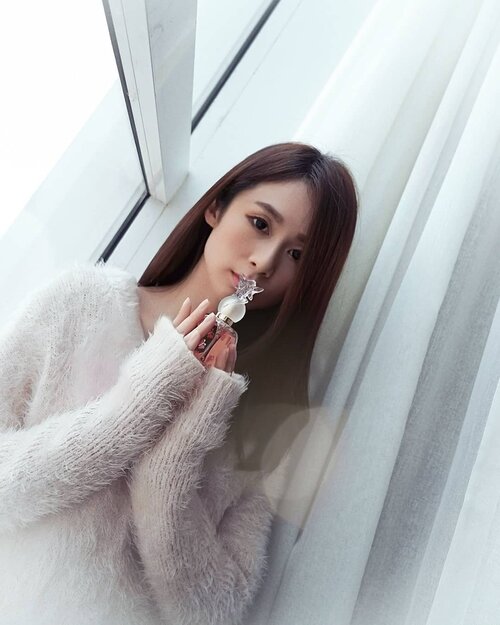 + View more details

loading ...
Back To Top