loading...
Search
178 RESULTS FOR MYKITTYBEAUTY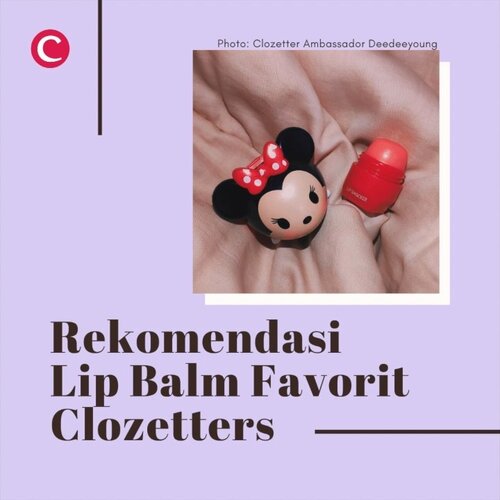 Salah satu problematika kita bersama saat puasa: bibir jadi lebih rentan kering! Tenang, Clozette sudah rangkum rekomendasi 8 lip balm dari high end dan drugstore brand favorit Clozetter @steviiewong @saycintya @fransiska_wenda @claudiaayoung_ @kpmputri @mykittybeauty dan @phieselphie. Bye bye chapped lips! 👄✨.
#ClozetteID
#ClozetteIDVideo
#ClozetteIDCoolJapan
#ClozettexCoolJapan

+ View more details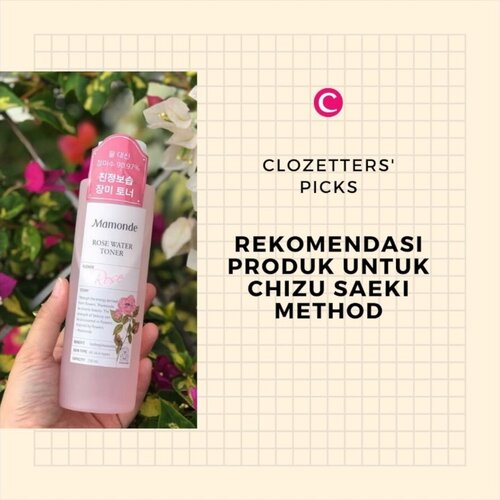 Sudah kenal dengan Chizu Saeki? Penulis & skincare guru asal Jepang ini memopulerkan banyak metode skincare, salah satunya Lotion Mask Technique/Method yang kini lebih dikenal dengan CSM atau Chizu Saeki Method..Metode skincare ini adalah mengompres wajah selama 3 menit dengan kapas lembap yang telah direndam di dalam hydrating lotion..Metode skincare ini sudah populer dan banyak dicoba oleh Clozetters, lho karena bisa menggantikan fungsi sheet mask. Apabila kamu ingin coba metode ini, intip dulu rekomendasi 5 produk untuk melakukan Chizu Saeki Method favorit Clozetters @mykittybeauty @rahmameis_ @felyfey dan Carolinelle berikut ini, yuk..
#ClozetteID
#ClozetteXCoolJapan
#ClozetteIDCoolJapan

+ View more details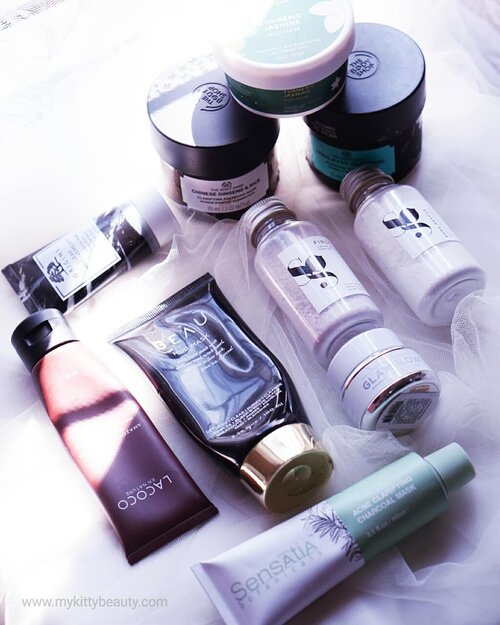 Happy weekend!On rotation. Dalam upaya menghabiskan skincare sebelum akhir tahun. Akhirnya harus rotasi skincare serajin mungkin agar semua habis sebelum PAO nya. Dan tau-tau clay/mud mask udah sebanyak ini aja 😅
..Clay/mud
mask buat kulitku yg acne prone agak tricky sih. Kalau pakainya bener hasilnya kelihatan. Kalau pakainya ngasal bakalan bikin bruntusan atau breakout..So far, nemu cara pakai clay/mud mask yg paling efektif di kulitku:🐾 Kebiasaanku maskeran di malam hari.🐾 Gunakan di kulit yang sudah bersih pastinya.🐾 Gunakan di kulit yang lembab. Aku punya kebiasaan semprotin face mist ke wajah sebelum aplikasiin face mask.🐾 Aplikasikan dengan rata secepat mungkin. Ga perlu tebal. Tipispun gapapa asal merata di wajah.🐾 Untuk produk yg baru, lama pemakaian biasanya bakalan ikutin direction, tp biasanya bakalan di adjust lg sesuai kondisi kulit🐾 Bersihkan mask sebelum totally dried di wajah.🐾 Instead rubbing your face, biasanya aku bakalan dabbing tangan yg basah ke seluruh wajah agar masker yg td kering jd kembali lembab, jika sudah lembab semua, beri sedikit circullar motoin dan massage kulit dengan perlahan. Apply se-gentle mungkin. Gerutama buat masker yg ada scrubnya. Gerakan ini juga membamtu agar masker jd gampang terangkat dari kulit.🐾 Jika dirasa cukup, rinse off semua excess yg menyisa di kulit, ga perlu dikosrek2 ya wajahnya. Apply se gentle mungkin.🐾 Biasanya aku bakalan langsung ke step skincare biasanya. Tp kalau maskernya jenis yg susah dibersihin, dari pada gunain micellar water, aku lebih seneng angkat sisanya dengan toner menggunakan kapas, bersihkan sisanya dengan kapas yg sudah dibasahi toner dan jangan pelit, buat mengurangi gesekan di kulit🐾 Bila perlu, apply hydrating mask atau 7 skin method agar kelembaban kulit kembali.🐾 Untuk face mask yg gentle bisa dilanjutkan dengan actives produk. Tp untuk masker yg cukup ngeringin biasanya aku bakalan skip penggunaaan actives di kulit...Nah itu kebiasan aku kalau pakai clay mask. Kalau kamu punya kebiasaan khusus juga ga? ☺☺..
#mykittybeauty
#clozetteid
#idskincarecommunity
#claymask
#mudmask
#facemask
#abcommunity
+ View more details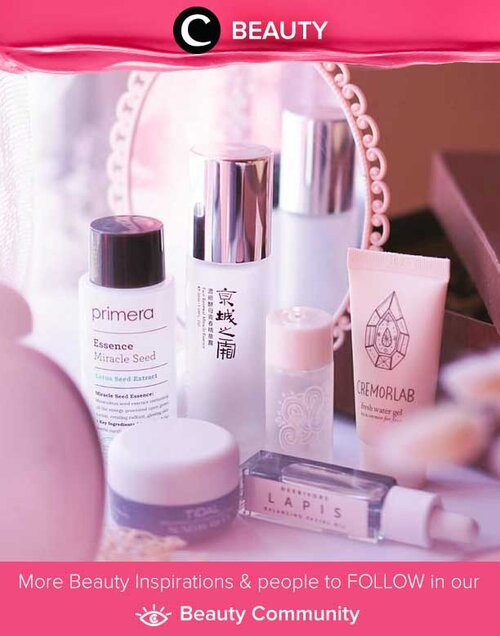 Pecinta travel/mini size mana suaranya? Foto di atas ini merupakan produk skincare dengan travel size favorit Clozetter @mykittybeauty. Simak Beauty Update ala clozetters lainnya hari ini di Beauty Community. Yuk, share juga beauty product favoritmu bersama Clozette.

+ View more details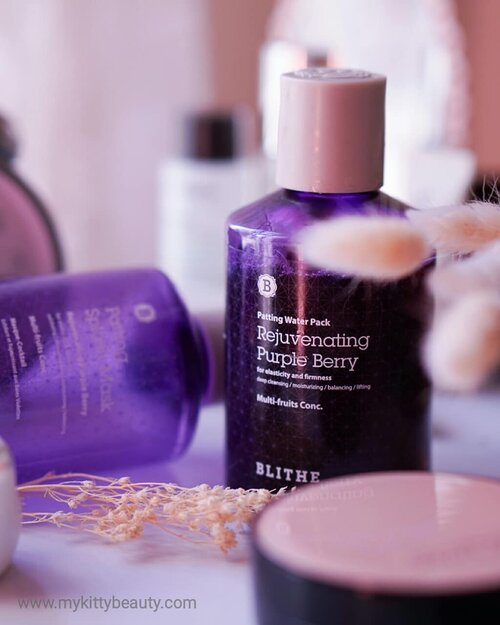 Which one are you? Finish your skincare as soon as possible, then try and play the new skincare? There is no word for turning back to the same product because there are so many tempting products in this world.Or keep and repurchase your fave product again and again until you get bored, then looking for a new product, then purchase a new one and the old one at the same time? Me? The second one :) ..Freaking love about this mask. It gives me mild exfoliating that very gentle for my sensitive skin. But hydrating dan plumping my skin at the same time. It boosts anything that I layer afterward. Such a game changer makes my routine simpler and faster.Full review on my blog, link on bio.
#mykittybeauty
#clozetteid
#1empty1newbie
#idskincarecommunity
#skincareroutine
#blithe
#pattingsplashmask
#fdmademebuyit
#abcommunity
+ View more details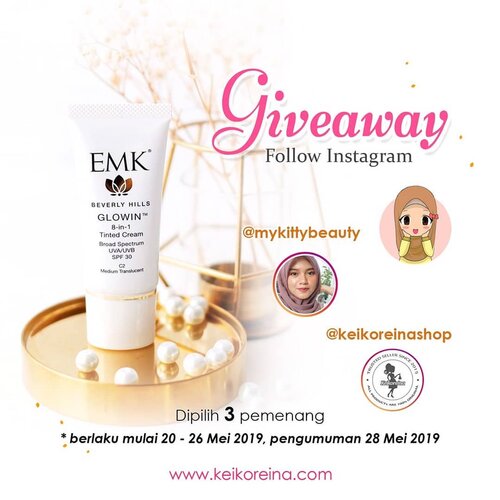 [Giveaway]..Siapa nih kemaren yang katanya mau nyobain EMK Glowing 8-in-1 Tinted Cream Broad Spectrum UVA/UVB SPF 30? Yuk merapaaatt!!!! 💕✨..Jadi aku dan @keikoreinashop mau bagi Giveaway berupa EMK Glowing Tinted dengan total hadiah IDR 1.800.000,- untuk 3 orang pemenang. Lumayan banget kan biar makin cantik pas lebaran 😍😍😍✨✨✨..Caranya?? Simpel aja yaa..1. Giveaway ini terbuka untuk follower @mykittybeauty & @keikorenashop..2. Seandainya nih, seandainya yaa kmu punya kesempatan bikin beauty brand atau ada brand yang ngajakin kamu buat collab bareng. Produk jenis apa yang akan kamu bikin, develop dan release untuk pertama kalinya. Boleh sheetmask, cleanser, serum, atau apapun. Dan jelaskan kenapa? :) .Bebas bermimpi sebesar-besarnya loh. So, lepaskanlaaahh💃💃💃 (Sapa tau ide kamu ada yang ngelirik 😍😍) Aamiin....3. Mention dan ajak 2 orang temenmu yang juga beauty enthusiast. Makin banyak makin seru!!!..4. Giveaway ini berlangsung tanggal 20-26 Mei 2019. Dan diumumkan tanggal 28 Mei 2019..5. Pss. Semakin banyak interaksi dengan aku @mykittybeauty & @keikoreinashop , maka akan semakin besar kesempatan kamu buat menang.💛..Dimulai dari sekarang yaa. Selamat berbuka puasa dear. Semoga kamu beruntung ✨✨💛💛💛....
#mykittybeauty
#giveaway
#clozetteid
#idskincarecommunity
#indonesiagiveaway
#skincareroutine
#skincarereview
#skincareaddict
#giveawayindo
+ View more details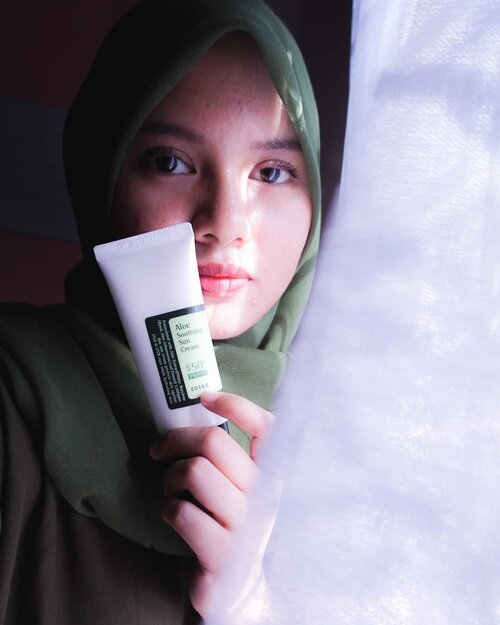 Are you ready with sun exposure? Yass, as long as using a great sunscreen no matter whether it's hot, rainy or cloudy. Then reapply when you are exposed the sun for longer.Reunite with the sunscreen that I used when I got the worst breakout a few years ago. I couldn't imagine what would happen without it. It has a creamy texture. It might be rather thick and a little bit sticky than any sunscreen that I've ever tried. But it was very comfortable to use on my sore, red and itchy skin due to irritation or breakout. Contains aloe vera extracts help to soothe and calm my irritation skin. And now after a long time, everything feels the same.Glad to know that this @cosrx_indonesia Aloe Soothing Sun Cream has officially entered Indonesia. Feel free to find it out at @sociolla and grab it fast while discount lasting. ..Happy saturday everyone 💛
#mykittybeauty
#2in1suncream
#clozetteid
#idskincarecommunity
#cosrx
#suncreen
#skincareroutine
+ View more details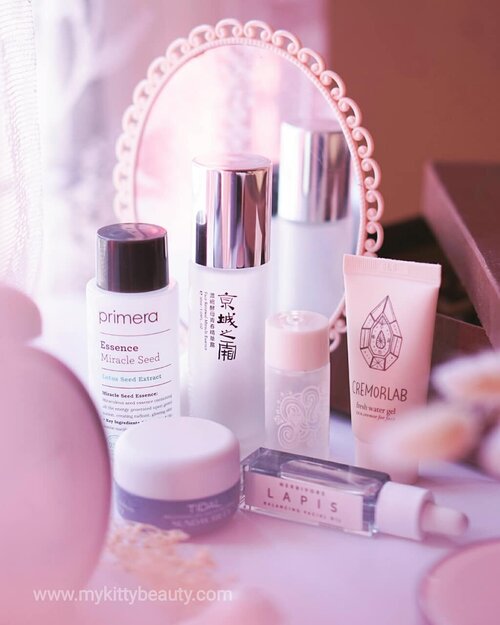 Thank you for beauty brands that provide mini size or travel size product. Having a mini size means having the opportunity to try many times in various way so you can decide wether you need to buy the full size or not...So this is the mini size that I tried and completely stole my heart. Consider buying the full-size soon...💛 @primera.official Essence Miracle Seed .💛 @naruko.tw Face Miracle Essence . .💛 @cremorlab_kr Mineral Treatment Essence..💛 @cremorlab_kr Fresh Water Gel..💛 @herbivorebotanicals Lapis Face Oil..💛💛💛💛💛 @sundayriley Tidal.....
#mykittybeauty
#clozetteid
#minisize
#travelsize
#skincareroutine
#idskincarecommunity
#abcommunity
#primera
#herbivore
#cremorlab
#naruko
+ View more details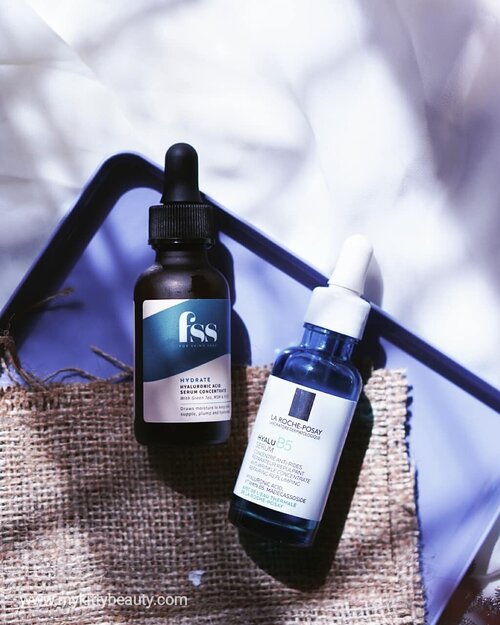 Do you believe when someone tells you that "hydration" is a key?After trying so many products, going through various trials and errors. Sometimes it works, sometimes it ends with a breakout instead. But in the end, hydration is a "key" for every condition. Whatever happens, whether it's being irritated, breakout or dehydrated, this one becomes my basic and stable product in my skincare routine. And it has been proven by these HA serum, @forskinssake and @larocheposayusa ...💦 @larocheposayusa has slime texture, thick, a bit tacky and tricky to all over my face. It needs time to fully absorbed and sometimes ended balling up when I did too much layering. With this one, I need to layer as simple as I can. But it works well when combined with LRP B5 (my another fave). The perfect duo every time my skin feels itchy, sore, rough, red. The calming effect and the ingredients are undeniable ....💦 @forskinssake Hyaluronic Acid. It comes to be my 4th and get ready for my 5th bottle. I never thought I'd spend as much as this. When compared with Vitamin C and Retinol, HA is indeed not too tempting. But, it has a jellyish texture. It feels less tacky than the LRP one. Easy to absorb and leave your skin plump and well hydrated. It is not as hydrating as LRP, but it is suitable for everyday use. I even thought the Retinol and Vit A works better when combined with this HA.Enjoy your breakfasting. Don't forget to give a drink to your skin. 🍹🍵...
#mykittybeauty
#clozetteid
#skincareroutine
#basicskincare
#forskinssake
#larocheposay
#fdmademebuyit
#idskincarecommunity
+ View more details

loading ...
Back To Top