loading...
Search
1,474 RESULTS FOR MYSELF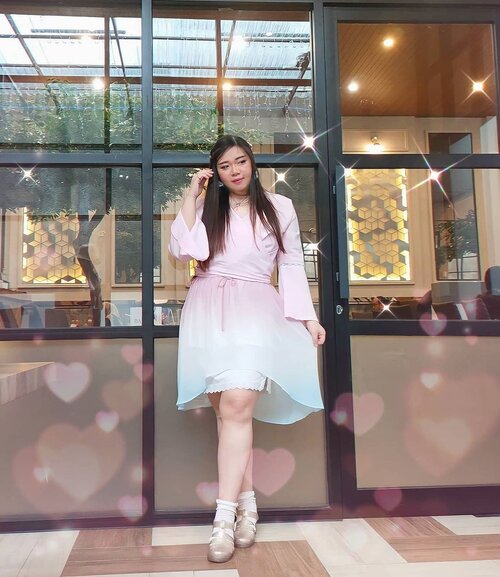 OOTD for our belated Galentine lunch 😁.
As Valentine's Day and CNY were so close together this year i was like, i should do OOTDs for both occasion! But then i was too lazy to bring change of clothes 🤣 (which happens 99% of the time), this is why i'm so impressed by those Instagrammers who would change multiple times in one day and cafe hop as i find it hard to find the motivation to do 🤣.
Anyway, i decided to go for Valentine's direction and wore pink but then i realized that the cut and the arm flare actually sends Hanfu vibes so i think i actually managed to accomplish my original plan? LOL.
Btw, some ppl who haven't met me in a while asked me if i lost weight (FYI, i HATE this question. If you think i lost/gain weight, keep it to yourself, i don't think talking about my physique is an interesting topic and it makes me feel uncomfortable), which i can't answer as i don't regularly weigh myself (it's a source of mental distress lol) but my clothes seem to confirm it as that skirt used to too tight and now it hangs super loose, which is weird coz i thought i would've quarantine weight gain as i don't do as much physical activities as i normally do and i binge eat sometimes 🤣. Well, i guess my unintentional intermitten fasting and detox are working somehow.
PS : i had to retype the whole caption because IG's acting up as usual, the draft works like shit nowadays and i keep on forgetting to back it up at notes!!! I hope some of you bother to read the the whole thing at least 🤣.
#ootd
#ootdid
#clozetteid
#sbybeautyblogger
#BeauteFemmeCommunity
#notasize0
#personalstyle
#surabaya
#effyourbeautystandards
#celebrateyourself
#mybodymyrules
+ View more details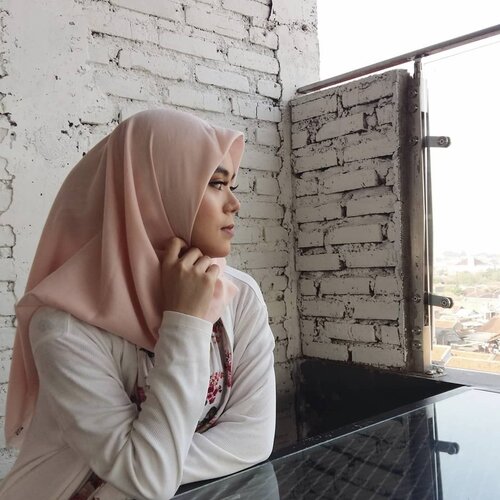 self love is a topic that means a lot to me. simple thing but has great meaning. easy to say but hard to do. self love teaches me to be grateful. Bersyukur dengan keadaan tanpa membandingkan satu sama lain, because everyone has their own self love journey. Aku jadi lebih mengenal diri sendiri. Mengetahui sampai mana batasan yang bisa aku lalui.. when i'm tired, rest. Take a little break and then go back. Aku baru mengenal diri sendiri akhir2 ini. What makes me happy? What i like? Is it too late to learn self love? I don't think so. Karena menurutku, self love akan selalu menjadi pelajaran dan perjalanan yang penting agar aku selalu bersyukur. Coz i love myself. Aku akan berusaha menjadi lebih baik. Terus belajar untuk mencintai diri sendiri dan be myself"어제의 나 오늘의 나 내일의 나(Yesterday's me, today's me, tomorrow's me)I'm learning how to love myself"-BTS,Answer:Love Myself-
#SelfLoveWithEsqa
#clozette
#clozetteid
+ View more details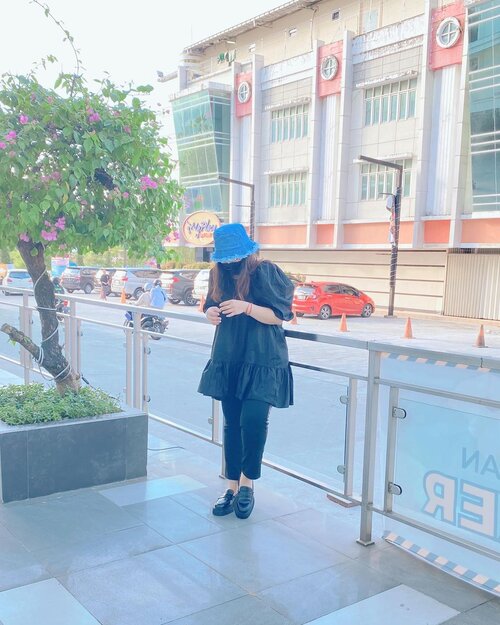 Hi 🙋🏻‍♀️ nyadar gak sih kalau hari ke hari ditahun 2021 ini tuh berlalu sungguh cepat sekali ya. Anyway, how's your February guys? Mine was busy for these past 4 weeks. Benar-benar ngerasain hectic yang super hectic, ya namanya juga hidup yakan. Ada asam manis pahit pastinya.
Anyway, aku tersadar outfitku makin kesini makin gelap ya haha padahal aku selalu colourful, aku merasa sih mood bisa mempengaruhi cara berpakaianku pribadi. Emang lagi nyaman aja seperti ini jadi ya ikutin aja apa maunya diri ini but that's how I accept myself
.
.
When it comes to appreciate myself, it doesn't require anyone else's permission. So yeah, I'm looking for myself again

+ View more details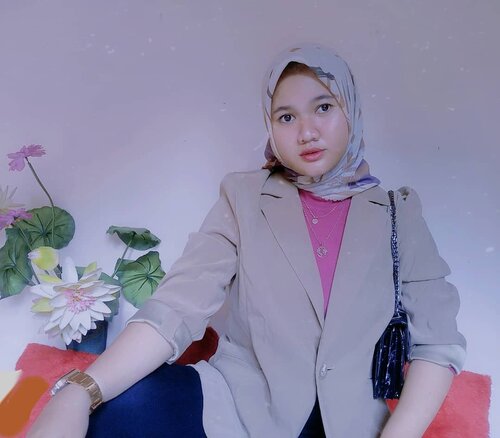 + View more details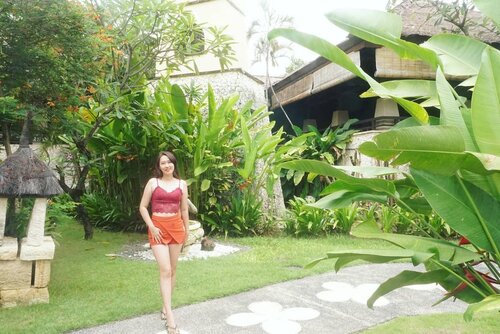 + View more details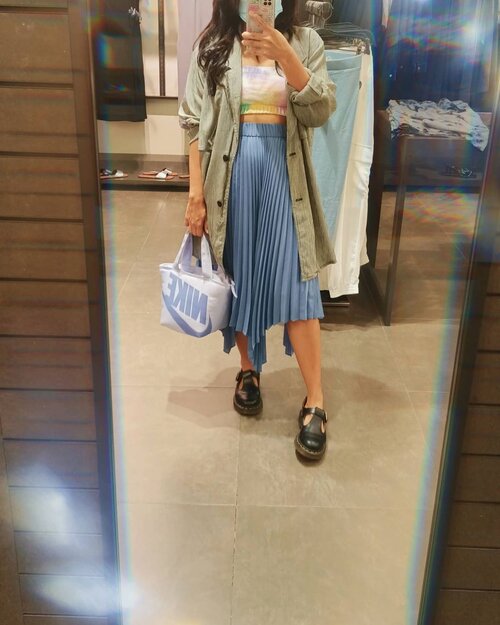 "Date yourself, take care of yourself, do yoga and meditation regularly, eat vegetables and the most important thing is celebrate yourself", I said to myself

+ View more details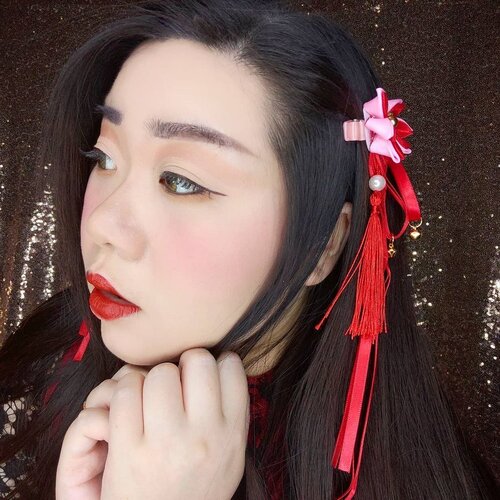 Expectation : Fang Bing Bing in The Empress of China.Reality : Na Cha (Ne Zha / Chun Li 🤣🤣🤣. Anyway, i've discovered in the past year that i love to recreate makeup looks and adapt it to my own style, this light Chinese Opera eye makeup really was inspired by Fang Bing-Bing's look in The Empress of China, using very muted and light color but still emphasizing in the fluid, Chinese Opera singer eye makeup style. I purposefully wanted to make my eyes look more slanted and small but it's not as easy as making my eyes look bigger 🙈, due to the shape of my eyes that are already rounded in the first place. It's yet another simple look but i love how it turned out and the effect it created. Very Chinese New Year indeed 😛.Red lips are mandatory for this look, i'm using a slightly darker one (to stop me looking too much like a real opera singer) - it's @mahanacosmetic lip cream in Sexy Red.Oh and my hair clips have bells kn it so i jingle and jangle when i took the pics, pissing myself off after a while in true Mindy style 🤣.
#thematicmakeup
#red
#chinesenewyear
#chinesenewyearmakeup
#chinesenewyear2021
#BeauteFemmeCommunity
#SbyBeautyBlogger
#clozetteid
#startwithSBN
#socobeautynetwork
+ View more details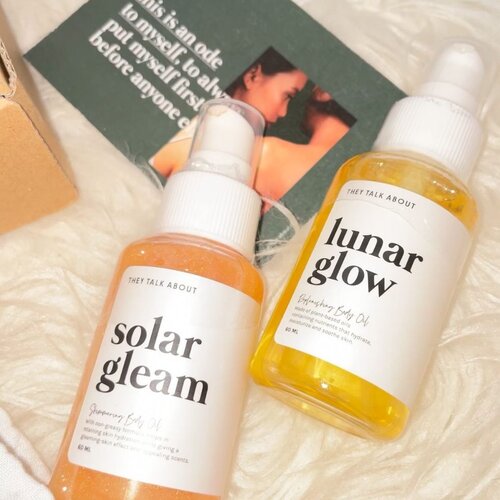 + View more details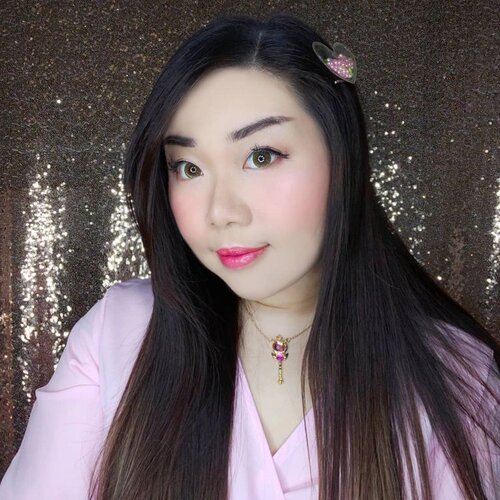 + View more details

loading ...
Back To Top