loading...
Search
34 RESULTS FOR NATURALPRODUCT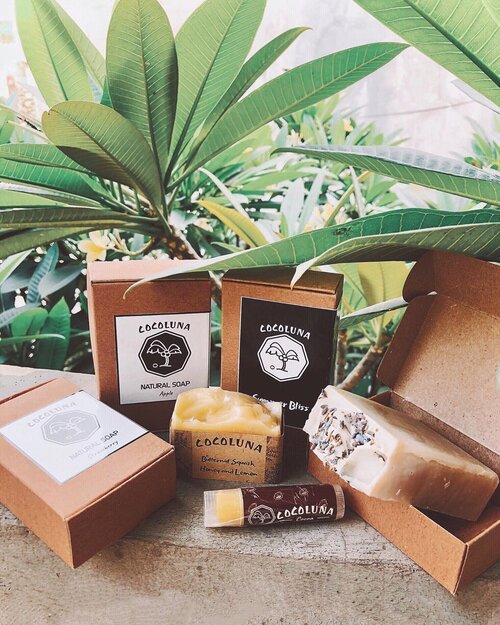 + View more details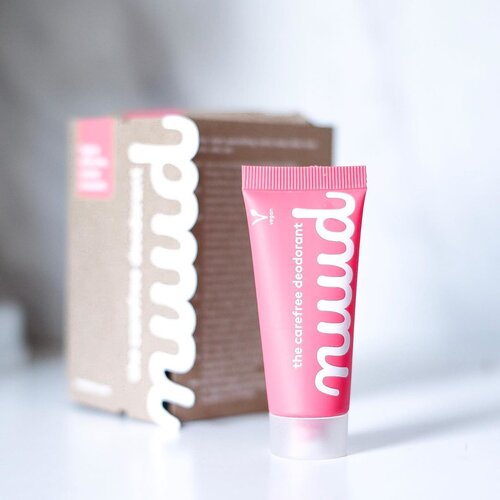 @nuud.care the all natural anti-odorant in a bioplastic sugarcane tube ✨———I recently change my deodorant with this Nuud. Claim nya itu pake sedikit aja dan tahan sampe up to 5 days even udah mandi, olahraga etc. Gue sih cuma nyoba 2 hari tanpa pake lagi yak hahaha insecure sendiri klo enggak pake lagi kelamaan 🤣 Menurut gue oke sih ini jd irit, sayang belum dijual di indo. Free shipping worldwide but still, nunggu nya agak mager klo kelamaan 😌
#clozetteid
#naturalproducts
#bioplastic
#sugarcane
#bloggerindonesia
#deodorant
+ View more details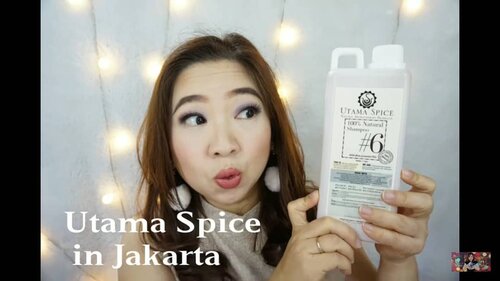 + View more details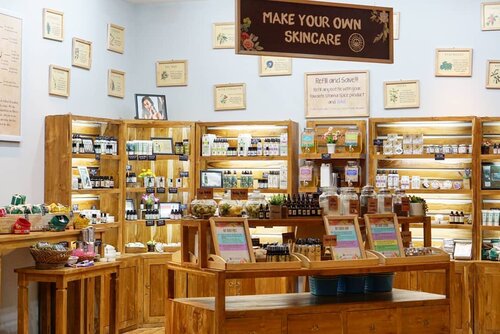 I still remember, a few years ago talking to @riatempler about having these customise skincare bar where customers can DIY their own stuffs and now IT IS HAPPENING here in Plaza Indonesia.
I'm so excited as they are not just making these DIY body scrub, body mist, liquid cleanser, lip balm, and so on but they have a refill station. So yes! Good bye to wasting more plastic or container to the earth, you can prolonged one by keep refilling. Do check my ig story, there's shampoo, liquid soap, and even home cleansing agents.... it's amazing!! I'm bringing home so much. From our favorite insect repellent (a must have for every family) to their new liquid shampoo, body scrub, body mist, body oil, and lemongrass oil (loving it!!). Stay tune as I'll definitely giving you a shout out for every items I've tried.
#love
#utamaspice
#musttry
#recycle
#greenskincare
#environmentfriendly
#recommended
#diy
#Clozetteid
#diyskincare
#naturalskincare
#naturalsoap
#naturalproducts
#essentialoil
#Bali
+ View more details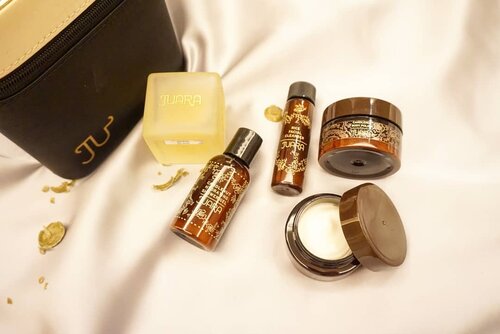 + View more details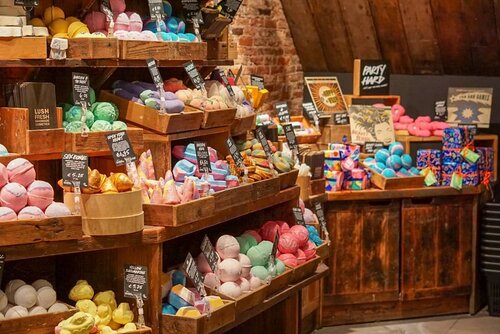 + View more details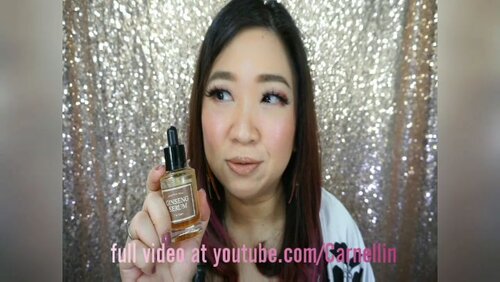 + View more details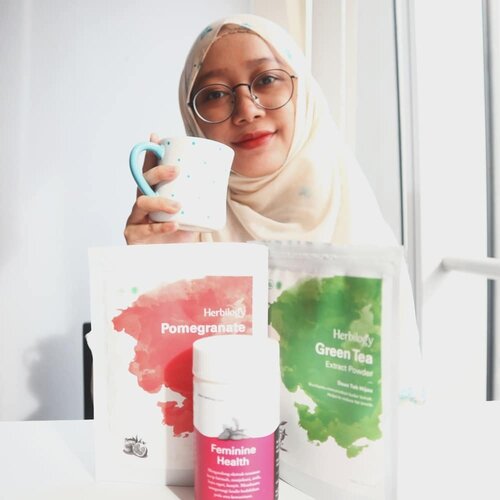 I know this kinda too late to post. Meanwhile I need to prove something before I share information to my followers_______________________________Dua bulan lalu saya mendapatkan produk dari @herbilogy yaitu green tea dan pomogranate peel extract powder. Selain itu ada juga Feminine Health..Nah, saya baru baca baca dan baru tahu kalau antioksidan EGCG yang dikenal sebagai antioksidan antiaging terbaik hingga saat ini terkandung pada daun teh yang dipetik di waktu tertentu. Jadi ternyata kamu harus tahu kapan tepatnya memetik daun teh untuk bisa mendapatkan manfaatnya 🤪..Selain itu tergantung dengan proses pengeringannya, pomegranate peel juga bisa memberikan antioksidan baik buat tubuh dan kulit. Menarik 🤔..Nah, saya enggak selalu minum dua duanya tiap hari, tapi cutin. Misal 1-3 kali seminggu. Ngefek gak sih? Saya ngurangin cemilan sampai bisa ngestop 60% keinginan ngemil. Sebetulnya minum green tea itu lebih ke arah memberi pengaruh untuk bisa mengontrol nafsu makan. Sementara karena saya ngurangin cemilan kurang sehat, plus minum pomegranate, hasil ke kulitnya lebih ke arah jerawatnya terkontrol..Jadi gaya hidup ngaruh banget selain mengonsumsi makanan tertentu. Jaga waktu tidur, jaga asupan makanan, sering olahraga, plus ditambah suplemen bisa menjaga diri kita. Oya, yang Feminine Health bisa lho dipakai untuk mengurangi efek lendir berlebih pada daerah kewanitaan. Setelah saya coba semua, buat saya semua produk berfungsi dengan baik 👌..Overall: 3.85/5..Thank you
#herbilogy
atas opportunity-nya!
#veganhealth
#veganlifestyle
#healthyskincare
#lossweight
#skinhealth
#veganbeauty
#naturallife
#naturalproducts
#insommiareview
#clozetteid
+ View more details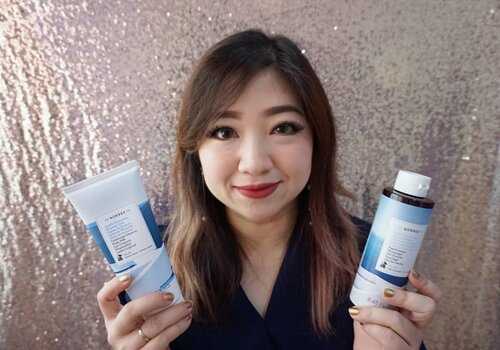 + View more details

loading ...
Back To Top