loading...
Search
533 RESULTS FOR NEUTRALS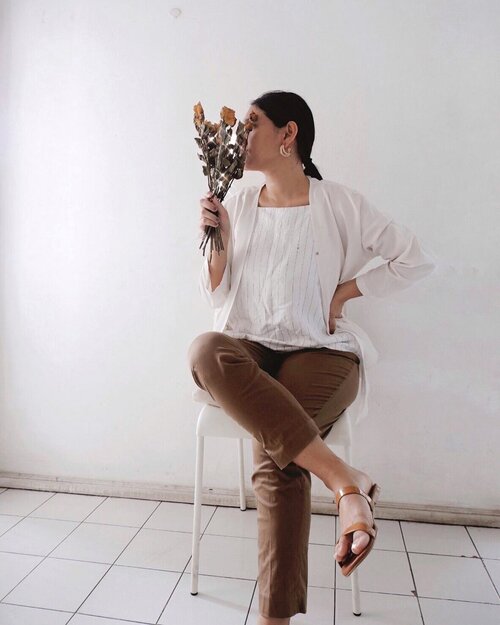 My outfit journey has been change all over and over again since I love to blogging about what I wear in 2007.
-
I once love the colorful vibrant hues, crazy about patterns, then changed to black all day everyday (you know fashion magazine kinda thing because I worked there), and get bored with it so I change started to wear another dark color but not black.
-
And now, Most of clothes are white, black, brown, nude, and other neutral & earthy colors. This is me now and I proudly says with fashion, I've been there done that. Even the craziest rock and roll with ripped stocking and else. I know you didn't believe. Old photo update soon 🤣🤣🤣🤣
-
#CellisWearing
#ClozetteID

+ View more details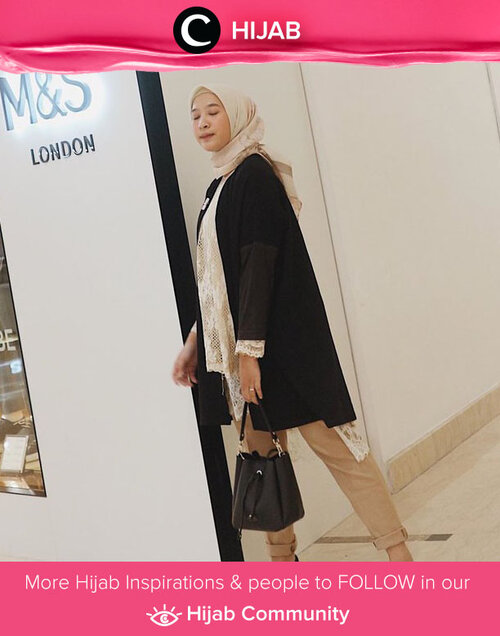 Clozette Ambassador @prapancadf choose neutral colors for her Monday outfit. Simak inspirasi gaya Hijab dari para Clozetters hari ini di Hijab Community. Yuk, share juga gaya hijab andalan kamu.

+ View more details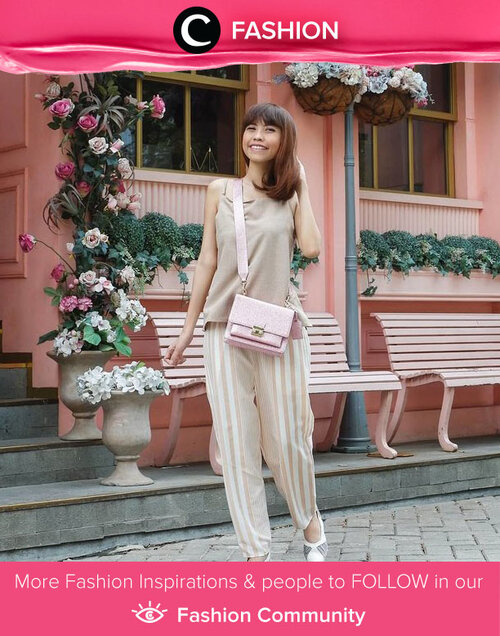 Clozetter @isnadani chose neutral colors for her day out. We love it! Simak Fashion Update ala clozetters lainnya hari ini di Fashion Community. Yuk, share outfit favorit kamu bersama Clozette.


+ View more details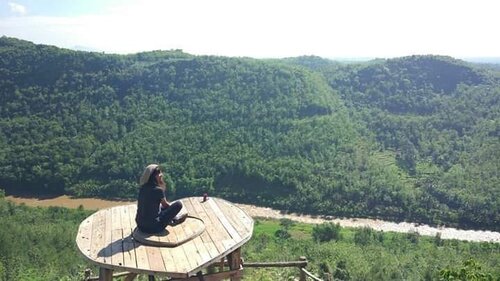 Udah Siap Menyambut Gerhana Matahari Cincin (GMC) Hari Minggu Ini .. ? 📸...Kubaca di @kompascom ,Kali ini beda .. soalnya bertepatan dengan summer solstis.. jadilah disebutnya Cincin Api Solstis! ...Menurut Lembaga Penerbangan Dan Antariksa (Lapan), 21 Juni 2020 Akan terjadi Cincin Api Solstis.. moment ini langka banget Karena terakhir terjadi 21 Juni 1648 (we o we!) Dan next.. 21 Juni 2039! ...Di Indonesia, tidak semua daerah Bisa menyaksikan fenomena ini, Kali ini, Bisa dinikmati di 432 Kota di 31 provinsi.. dimulai di Aceh jam 13.16 .. diakhiri di Papua jam 17.37 .. ...Excited boleh, tapi jangan sekali-kali melihat fenomena GMC dengan mata telanjang tanpa alat Bantu optik ya! Karena Bisa menyebabkan kerusakan permanent di Mata!Kalau kamu punya filter matahari/kacamata matahari jenis Filter Neutral Density 5 (ND5) atau kacamata pengelas/welder glass min no 14, baru deh Bisa lihat langsung .. ...Hati-hati melihat ke matahari di jam-jam tadi ya, teman2 .. ...Paling Aman.. pantau portal Berita atau official socmed untuk tahu proses Dan hasil fotonya 🤩Can't hardly wait for the result 📸🖤
#clozetteid
#summersolstis
Foto diambil akhir tahun 2017, aslinya anaknya lagi diem di rumah untuk photoshoot 🖤

+ View more details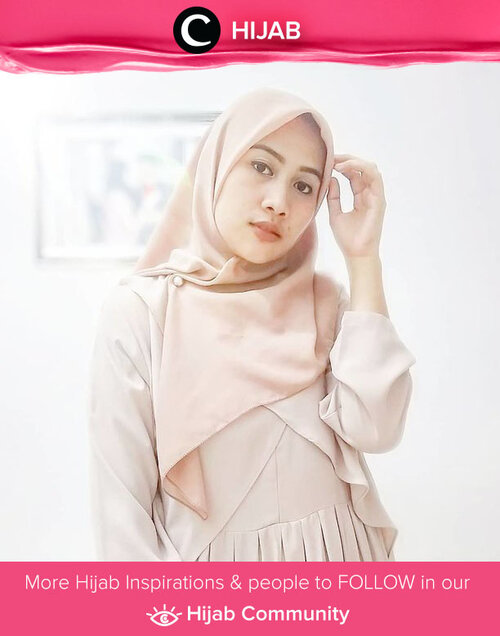 Sunday's mood: all in neutral colors ala Clozetter @Yuniea_5eb02f3f1517. Simak inspirasi gaya Hijab dari para Clozetters hari ini di Hijab Community. Yuk, share juga gaya hijab andalan kamu.

+ View more details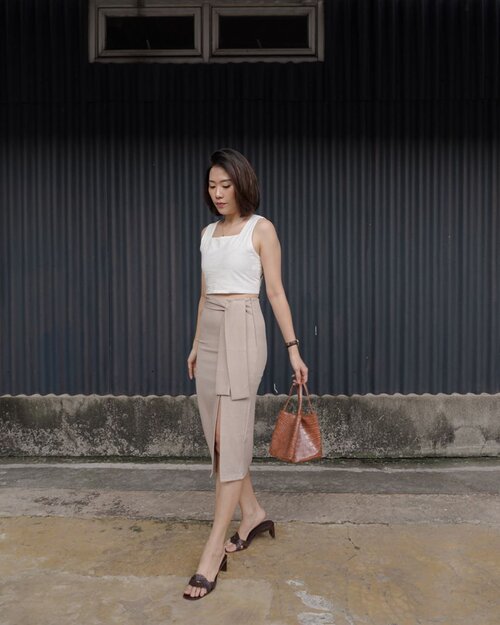 [
#KoreanGirls
inspo]
jadi berhubung lagi keracunan korean style, ini salah satu mix-match summer outfit wearing @lange.apparel —— perpaduan crop-top dan midi skirt 💯 warnanya juga super neutral, me love it! 🌹
#iwearLangeApparel

+ View more details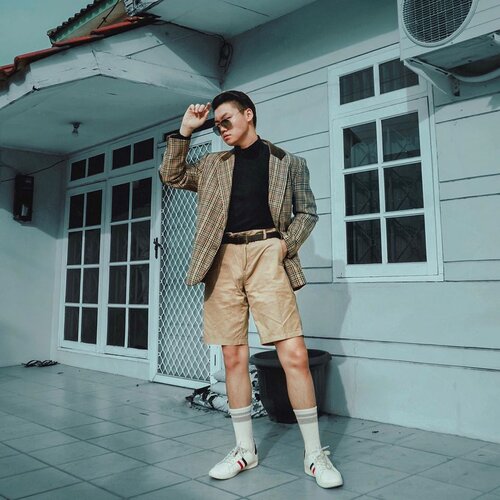 If you were born in the 90's, this style might be for you. Today , I'm going to give you a few tips to achieve the 90 's retro street casual look with neutral colors outfit.
•
These are a few tips you need to know to achieve the stylish and polished 90s casual street look:
•••
1. Wearing a blazer with patterns such as plaids/stripes might help to enhance your complete look.
––
2. Something cozy, warm, and comfy shirts or turtle neck will work. But, make sure it is a basic color and simple with no patterns or any eccentric symbols on it.
––
3. As for the bottom, you can wear a baggy jeans/oversized ones or if you wanted to be more chill, you can wear 3/4 knee shorts.
––
4. Remember to wear socks. But at this point, it doesn't have to be a bright or eccentric ones.
––
5. Essentially, to get this neutral color feel, what you need to know is just wearing a simply similar neutral color scheme from top to bottom.
•••
So, how was it? Super easy right? Let me know what you're thinking or maybe you have other suggestions? Share your thoughts on the comment section.
•
•
•
•
#90sretro
#90sstyle
#ootdformenindo
#lookbookindonesia

+ View more details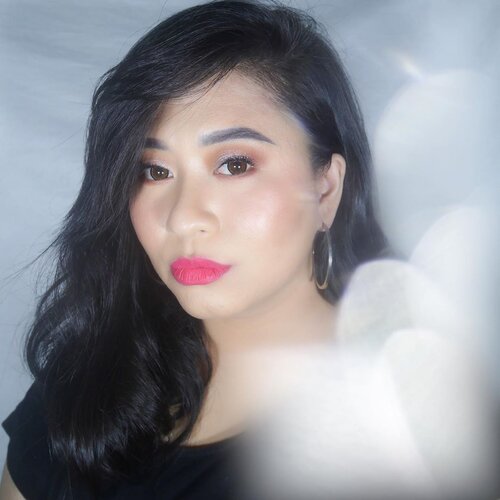 YO YO YO! SHOUTOUT TO THE LEGEND, @nyxcosmetics_indonesia @nyxcosmetics SOFT MATTE LIP CREAM!Setuju kan? SMLC tuh kayaknya salah pioneer lipstick matte pada jamannya. TERUS, BOOM, tiba-tiba Kak @bylizzieparra upload video youTube Review + Swatches produk ini. Gak nanggung, Kak Ichil punya 22 shade. Makin kepengen lipstick ini deh jadinya.Dari sekian banyak, akhirnya 5 shade ini yang aku keep ;- Photo 1 : Antwerp, light pink dengan warm undertone.- Photo 2 : Sao Paolo, mauve dengan hint warna pink yang masih aman untuk kulit Asia. Kayaknya Sao Paolo lipstick mauve cintaku sepanjang masa deh.- Photo 3 : Morroco, bright orange kesukaannya @vanyaaaw Hihihihi- Photo 4 : Amsterdam, the classic red. Merah dengan neutral tone. Yup, gak terlalu cool gak terlalu warm. PAS!- Photo 5 : Monte Carlo, dark red! Tapi lebih ke cranberry tone. Tekstur lipstick ini creamy dan agak mousse menurut ku. Cukup blendable, walaupun beberapa warna ada yang harus 2 sampai 3 layer to get maximum color pay-off. Doe-foot applicator nya juga enak, gampang buat pengaplikasian produk ke bibir. DAN, aroma vanilla/kue/manis nya ituuuuu lohhhhhhhh 😚😚😚😚•••
#ClozetteID
#SoftMatteLipCream
#NYXCosmeticsID
#nyxcosmetics
#nyxprofessionalmakeup
#MyFirstLoveLipsNyx
#mattelipstick
#mattelipcream
#liquidlipstick

+ View more details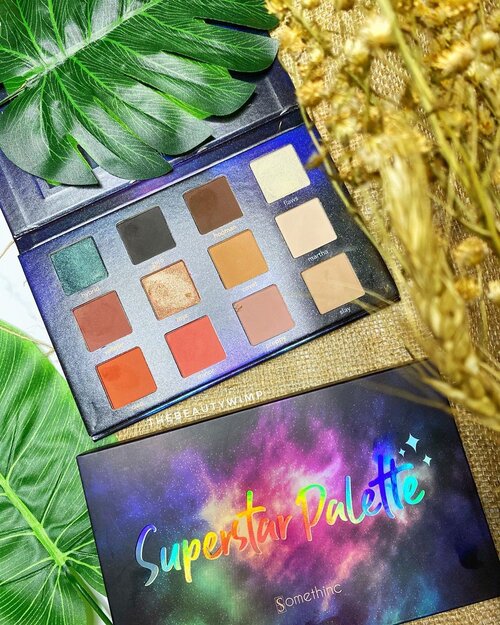 + View more details

loading ...
Back To Top