loading...
Search
8,686 RESULTS FOR NO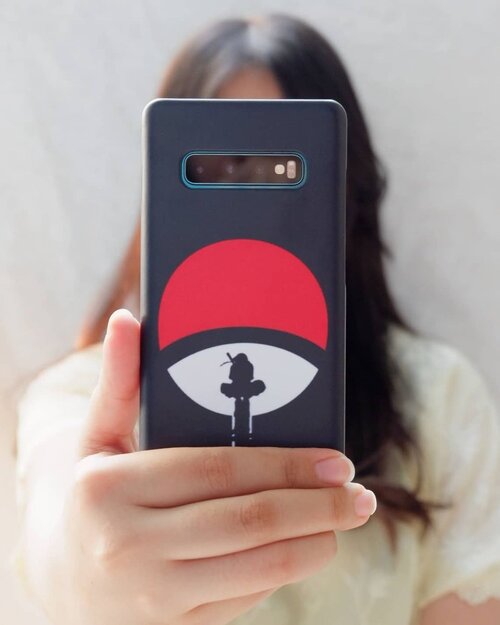 + View more details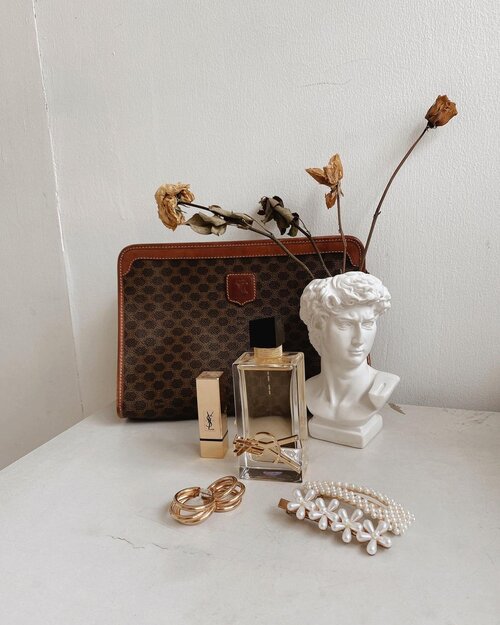 Current favorites ✨______Quick review for the Libre Perfume from @yslbeauty, the smells is luxury and I feel like I am a mature women wearing it 🤣 no kidding. It's a kind of perfume my mom wore when I was a kid (which is literally ysl & chanel perfume) and it smell like this. It smells like a rich woman hahahaha I always thought that about this kind of perfume idk why!

+ View more details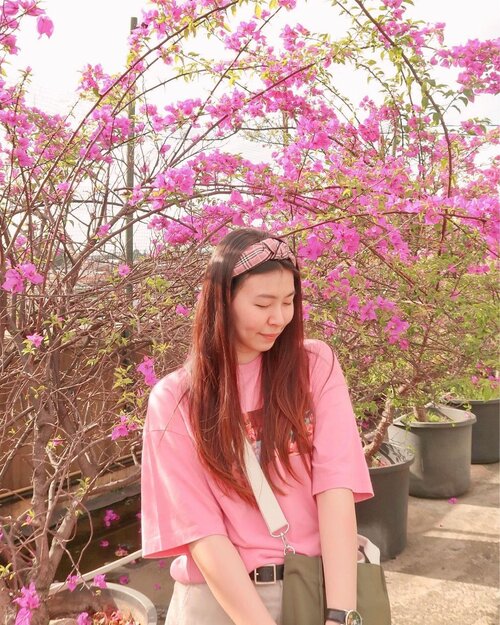 + View more details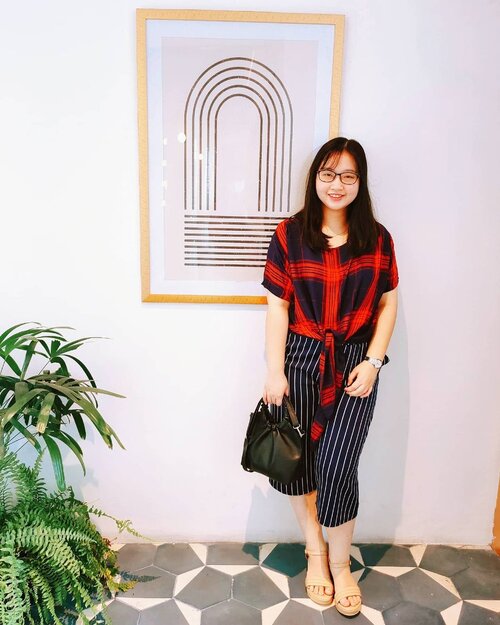 + View more details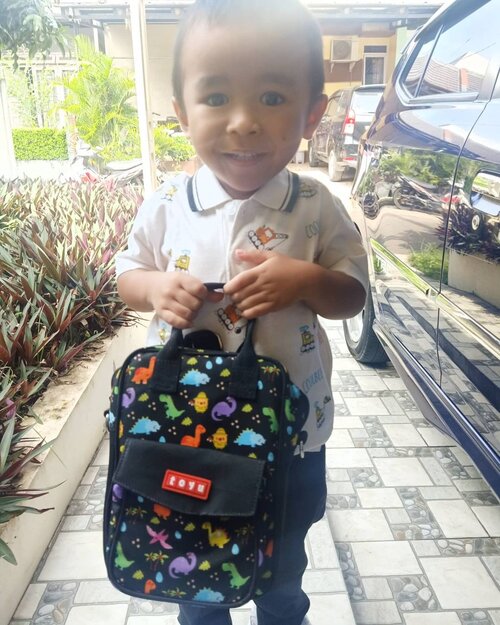 Sekarang kalau Rio pergi keluar rumah (biasanya ke rumah Uti Akung), dia bertanggung jawab untuk packing & bawa tas kecil sendiri. Dalam rangka mengajarkan life skills sejak dini sih, ya masa mau pergi tapi ibunya yang selalu kerepotan, no no no~ 🙅🏻‍♀️ I believe that kids should learn to be responsible for their belongings at an early age. 👌🏻
Tapi alhamdulillah Rio senang-senang aja tuh, karena merasa dikasih task yang besar dan penting kali ya hihi. 😆 Biasanya sih, saya tanya dia mau bawa apa. Nanti baru ditambahin kalau ada hal yang dia lupa. Lumayan loh, sekarang kalau pergi-pergi, saya tinggal bilang tolong siapin tasnya ya. Rio udah gerak cepat sendiri. 👏🏻👏🏻
Biasanya di dalam travel bagnya ada :
🎒 Baju ganti + handuk kalau pergi lama / mandi di rumah Akung Uti
🎒 Toiletries - minyak telon, dkk
🎒 Hand sanitizer
🎒 Tissue
🎒 Masker tambahan
🎒 Snack
🎒 Mainan
Pas banget ada produk terbarunya @toyu.id yaitu mini bag. Rio suka banget yang gambarnya dinosaurs dan muat bawa tab 7 inch-nya (only on weekends!). Satu tas ini bisa dipakai tiga cara jadi tas selempang, tas ransel dan tas jinjing. Kualitasnya juga bagus dan tahan air. 😍 Penting nih karena sudah mulai musim hujan.
Oiya kalau beli tas ini dalam mini bag kit, sudah termasuk :
✅ hand gel sanitizer
✅ masker kain premium Toyu
✅ 1 set multivitamin @youvitforlife
Pas sekalian mengajarkan anak untuk packing di era new normal ini! Buat liat motif lainnya atau keterangan lebih lanjut bisa langsung ke IGnya @toyu.id yaa. Psst, lagi ada giveaway loh disana. Yuk ikutan dan semoga beruntung!
.
-------
.
#satriorpradana
#toddlerboy
#toddler
#son
#toyuid
#tasanak
#travelbaganak
#kidstravelbag
#tastravel
#tastravelanak
#toyuminibagkit
#youvit
#toyuforyou
#fitnfunwithtoyu
#tassekolah
#tassekolahanak
#clozetteid
#clozettedaily
#momblogger
#mombloggerindonesia

+ View more details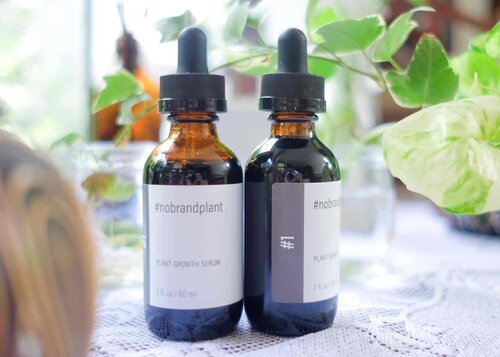 #NoBrandPlant
#1
PLANT Growth Serum 🌿 (ini SERUM BUAT TANEMAN YA!)
Karena banyak banget yg tanya di DM gue ya mending gue post sekalian aja disini 😅
Ini gue beli pas kemaren mereka restock di Tokopedia, i'm one of the lucky buyer karena restock 1000 abis dalam waktu 45detik 👌🏻🙂
I'm not a plant parent, i bought this for my mom @tikaindah @tikspix ❤️
Buat apa sih serum ini? Gaya sekali bukan taneman aja butuh serum? 😌 katanya sih ini buat membantu pertumbuhan si taneman, hasilnya gimana bisa liat aja di ig nya @asokaremadjas yah!
Katanya emang se cucok itu makanya jd rebutan, tapi ya gue juga baru beli jd belum bisa liat sendiri hasilnya di taneman nyokap gue. Ntar ya gue update di story ajah (udah gue bikinin tuh highlight nya!)
Kalian kalau mau beli better beli sendiri, soalnya sekarang ada palsu nya 😅 offline bisa beli di @thesabhouse or @park5.cilandak (terms and condition buat beli serum nya please check or ask sendiri okehhh)
Kemaren di TokPed gue beli harganya Rp.59.000 - enggak tau kalau di the Sab or Park 5 harganya sama atau beda (again, check sendiri plis)
+ View more details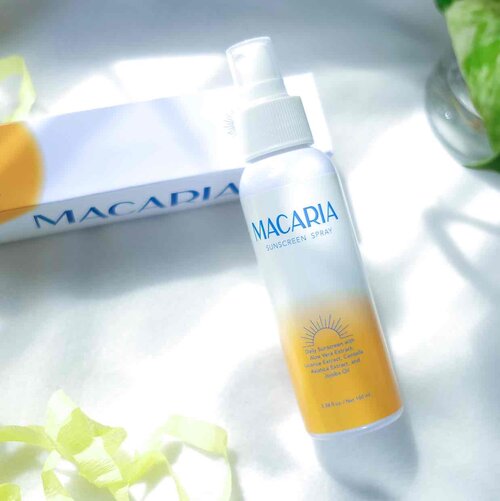 @macaria.ind
______ Sunscreen Spray
Hai! Kalian jangan lupa untuk selalu re-apply sunscreen ya. Sebaiknya kalau banyak kegiatan outdoor ya re-apply 2-3 jam sekali. Kalau banyak indoor 3-4 jam sekali cukup kok!
Sayang loh udah pake segala macem skincare or serum ini itu tapi lupa untuk pake dan re-apply sunscreen 🌞
Macaria ini cocok buat re-apply sunscreen karena bentuk nya spray. Jadi enggak repot oles oles di wajah gitu loh~
✅ What's in it?
Centela Asiatica
Aloevera
Titanium Dioxide
Jojoba oil
❌ No White Cast, No Fragrance, No Alcohol, No Animal Testing, No Paraben
#clozetteid
+ View more details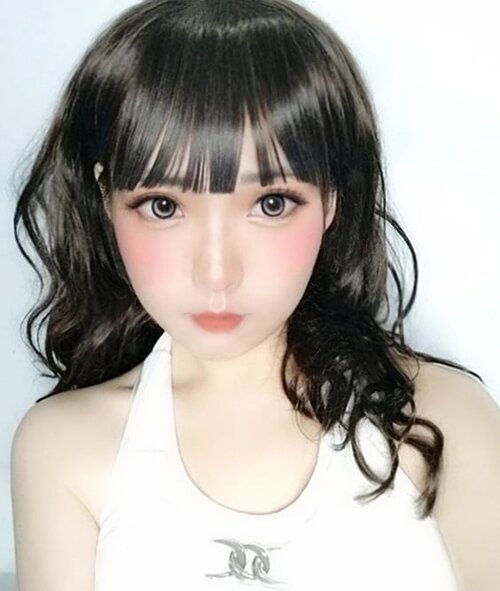 I promise i will conquer anything to reach my '1000 Dreams'. I'm telling myself thousand times : "If you're not creating, you're disintegrating yourself. C'mon, become your authentic self― You must be more creative and inspirative. Be flamingo in a flock of pigeons. You came here not to be an ordinary". - A note to myself..I'm too strict to myself, i know. But this is how i master 'Self-Discipline' - Since i was a little kiddo. I never hesitate to give a punishment to myself if i make a mistake or being lazy - I often punish myself when i start to feel lazy..I hate when i have nothing to do - and i feel useless if i can't inspire others. And this is me, an introverted girl who can't stop my creativity and ideas to pop-up..No one teach me how to master 'Self-Discipline'. I think i'm natural born as a strict-perfectionist person 😒 it's a blessing and curse at the same time. An double edged sword . If i have a kids in the future, i will teach them how to be discipline and independent person.....
#JapaneseStyle
#JapaneseMakeup
#Gyarumakeup
#GyaruGal
#Gyaru
#makeup
#可愛い #かわいい #ギャル
#JapaneseBeauty
#kawaii
#beauty
#girls
#fashion
#モデル  #メイク  #ヘアアレンジ #オシャレ  #ギャルメイク #美人 #ファッション #ガール #かわいい
#clozetteid
#クリスマス #クリスマスメイク
+ View more details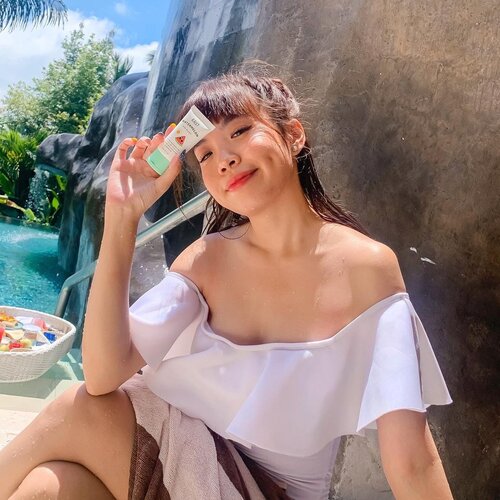 Never forget your sunblock !! 🍉 give your skin the protection it needs, to avoid unwanted skin problems and early aging signs. Been using this @kaleyskincare watermelon sunblock on my last trip to Bali and I could definitely tell you it's safe for my acne prone and sensitive skin. So far no breakout or so... love that this sun block has a very light texture that sinks in your skin after application and no white cast at all ❤️ Upon usage it makes my feel smooth, soft and well moisturized just ready for my makeup. So if you're in the hunt for a new sunblock try this out! P.s. it's locally made as well 🌴 so happy that these days there is a lot of local beauty products that actually worth trying... ......
#makeup
#skincare
#sunblock
#collabwithstevie
#clozetteid
#style
#exploretocreate
#whatiwore
#beauty
#review
#localproduct
#watermelonsunblock

+ View more details

loading ...
Back To Top