loading...
Search
87 RESULTS FOR NUTRITION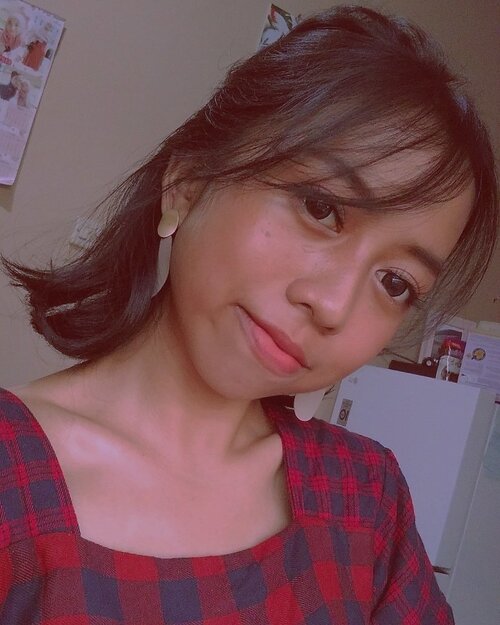 No Foundation Make Up
🔶 UV Perfect Anti-Dullness SPF 50/PA ++++ @lorealindonesia
🔷 Fantastic Eyebrow Pencil Shade Brown @fanbocosmetics + Brow Pomade Pencil Shade Warm Brown @esqa
🔶 Hyper Glossy Liquid Eyeliner Black @maybelline
🔷 The Blushed Nudes Eyeshadow Palette @maybelline + Effortless 3 in 1 Velvet Multi Lip Blush Shade Felicific (u/ eyeshadow) @madformakeup.co
🔶 Cheek Lit Cream Blush Shade Peach @eminacosmetics
🔷 Everyday Moisture Lip Nutrition Varian Honey @wardahbeauty
🔶 Creamy Tint Shade Brick Town @eminacosmetics
🔷 Classiques - 1172 x Li Jing @artisanpro
+ View more details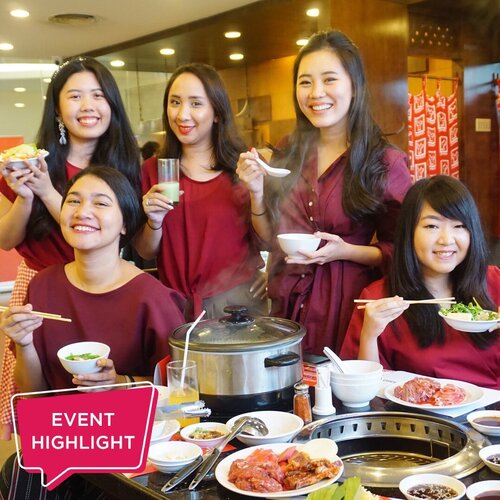 Hari ini Hanamasa mengajak Clozetters untuk makan siang bersama sekaligus membeberkan fakta mengejutkan tentang budaya konsumsi makanan di Indonesia..Tahukah kamu bahwa Indonesia merupakan penyumbang sampah makanan kedua terbesar di dunia berdasarkan hasil studi Economist Intellegence Unit (EIU) dan Barilla Center for Food and Nutrition. Maka dari itu, Hanamasa mengajak Clozetters untuk berkontribusi peduli terhadap sesama manusia dengan tidak menyisakan makanan melalui campaign "Dari Meja ke Meja"..Bertujuan untuk membantu saudara-saudara kita yang kurang mampu, "Dari Meja ke Meja" merupakan aksi nyata dari konsumen untuk tidak menyisakan makanan dan menyebarkan kebagian ke "meja" lainnya. Dengan mengunggah foto kondisi meja yang bersih dari sisa makanan ke instastory dan mention @hanamasa_id serta
#TersisaPercuma..Yuk
, Clozetters kita tularkan kebahagiaan kita kepada mereka anak-anak pemulung dan ibu hamil di wilayah TPSA Bantar Gebang dengan mengikuti campaign "Dari Meja ke Meja".
#ClozetteID
@hanamasa_id

+ View more details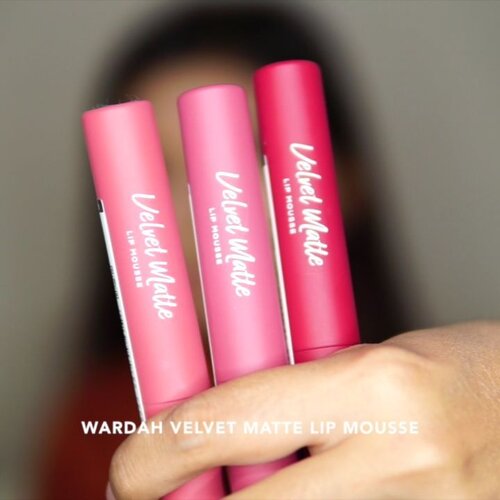 One brand makeup tutorial menggunakan @wardahbeauty untuk cuaca panas🔥biar tetap fresh dan orang lain yang lihat adem 💦😉
.
💚Exclusive flawless cover cushion
💚Lightening loose powder 01
💚Eyebrow kit eyeXpert
💚Exclusive eyeshadow palette 02 rose glow
💚Lightening two way cake 02 Golden Beige
💚Moisture lip nutrition
💚Velvet matte lip mousse 03 Rose Balerina, 04 Pink Sweetheart, 07 Red Pioneer.
.
Have a nice weekend!
.
#indobeautygram
#indovidgram
#beauty
#ClozetteID
#indonesianbeautyblogger

+ View more details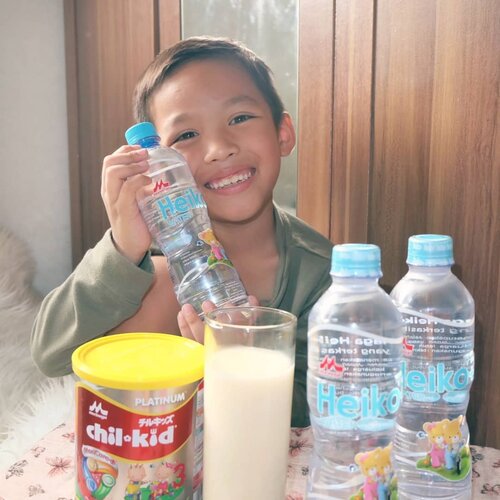 Pernah kepikiran ga sih moms air yg kita pakai untuk melarutkan susu atau makanan pendamping asi bagusnya pakai air yg seperti apa..Jujur aku baru tahu lho kalau ternyata air mineral kurang cocok untuk melarutkan susu dan makanan pendamping asi, apalagi kalau dipanaskan sampai mendidih.. Karena bisa merusak komposisi nutrisi dan mineral yg ada di dalam susu tersebut lho...Menjawab kegalauan aku ini, Kalbe Nutrition punya produk baru Morinaga Heiko+ Water yg merupakan air demineral yg relatif lebih aman untuk melarutkan susu dan makanan pendamping asi..Selain bebas mineral, bebas bakter dan higienis, 9 dari 10 ibu setuju kalau Morinaga Heiko+ Water lebih cocok untuk melarutkan makanan (susu dan bubur) si kecil...Aku juga bahas banyak lagi kelebihan Morinaga Heiko+ Water di
#anitamayaadotcom
monggo dibaca yah moms... 💕.
#HeikoAlamiMurninya
#KemurnianNutrisiAnak
#MorinagaHeikoWater
#HeikoWater
#HeikoSterilHigienis
#bloggerslife
#mommyblogger
#ClozetteID

+ View more details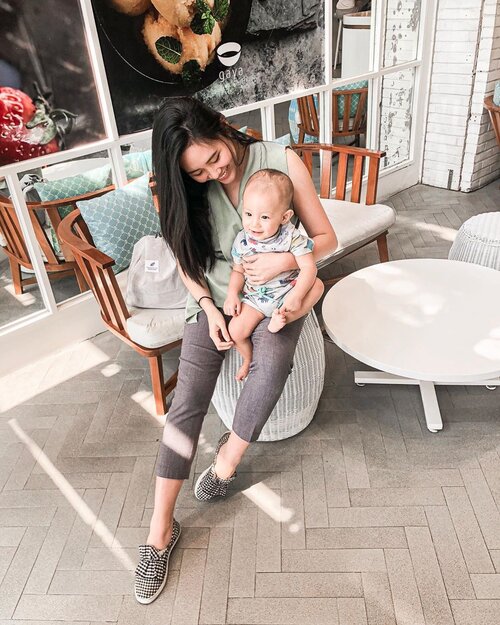 Breastfeeding moms cannot gain weight - that's a myth! Or an overly-simplified statement. Yes, breastfeeding helps you lose more calories. But you can still gain weight if your calorie intake is more than what you burn.That said, if you maintain a healthy lifestyle and balanced diet (note that it is not recommended for breastfeeding moms to go on a strict diet because what you eat affects your baby's main source of nutrition), it does help keep your overall body weight and fat in check. I still have 2.5kgs over my pre-pregnancy weight but to my surprise, according to the thorough BMI check I did today, I'm already 2 kgs below the ideal body weight and my fat mass is just in the middle of the normal range for women my age. The perks of breastfeeding, I guess!Anyway, setiap ngepost sepatu ini pasti ada yang nanyain. Ini merk Rubi yang suka ada di Cotton On, tapi udah lama banget kayaknya sih udah gak ada sekarang.Kalau atasan ini bisa beli di @basicbynash yah, bukan nursing top tapi nursing-friendly karena modelnya bisa dibuka depannya. Fittingnya juga bagus bikin keliatan kurus.Tote bag dari toko BABYFB di Shopee dan aku masih punya promo code ya kalau mau belanja di situ. Check di highlight "PROMO CODE".
#clozetteid
#ootd
#ootdmommy
#9monthsold
#nursingfriendly
#momblogger
#honestmothering

+ View more details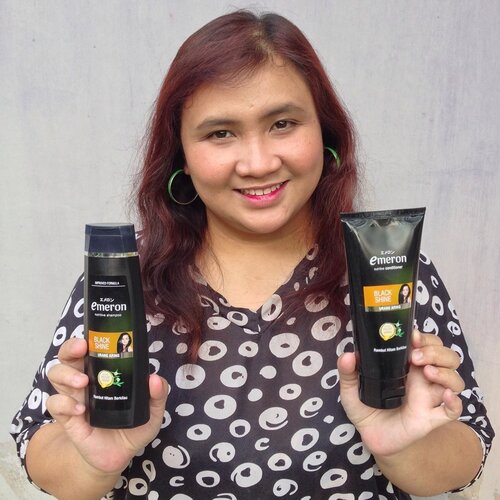 Hello
#sobatcantikku
selamat siang. Hari ini aku mau merekomendasikan Hair Care Lokal yang selama beberapa bulan ini rutin aku pakai yaitu @emeronhaircare
Disini aku pakai isi paket yang isinya adalah Emeron Nutritive Shampoo & Conditioner Black Shine Urang-Uring, Emeron Hijab Nutritive Shampoo Clean & Fresh, Emeron Hair Vitamin Black Shine & Sisir Kayu yang menggemaskan 😊. ✔️ Emeron Hijab Nutritive Shampoo bikin kulit kepala aku seger banget, adem, rambutku jadi halus lembut mudah diatur dan terhindar dari rasa gerah & bau matahari. ✔️ Emeron Nutritive Shampoo, Conditioner, & Hair Vitamin Black Shine bagus BANGEEET. Rambutku jadi lebih hitam, lebih berkilau sehat, lembut, halus, & anti lepek seharian. Sangat aku sarankan digunakan secara berurutan ketiga produk ini agar hasil lebih optimal 😍. ✔️ Sisir gemasnya juga praktis, travel-friendly dan tidak membuat rambutku rontok saat digunakan.
Tertarik buat mencoba? Yuk mulai rutin merawat & peduli dengan rambut kita menggunakan @emeronhaircare
Terimakasih @beautygirls.squad ❤️💖💝💜
#dengarkanrambutmu
#merdekadarirambutapek
#haircare
#perawatanrambut
#hair
#rambut
#hairgoals
#hairoftheday
#hairlove
#hairideas
#hairtrends
#shampoomurah
#shampoo
#sampo
#conditioner
#hairvitamin
#comb
#sisir
#hairofinstagram
#hairporn
#naturalhair
#hairgrowth
#rambutcantik
#perawatanrambutrusak
#clozetteid

+ View more details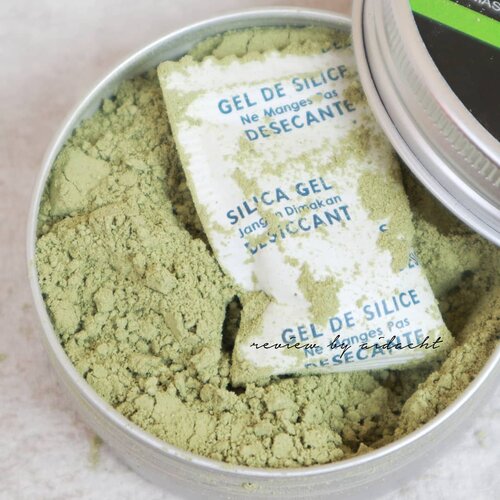 + View more details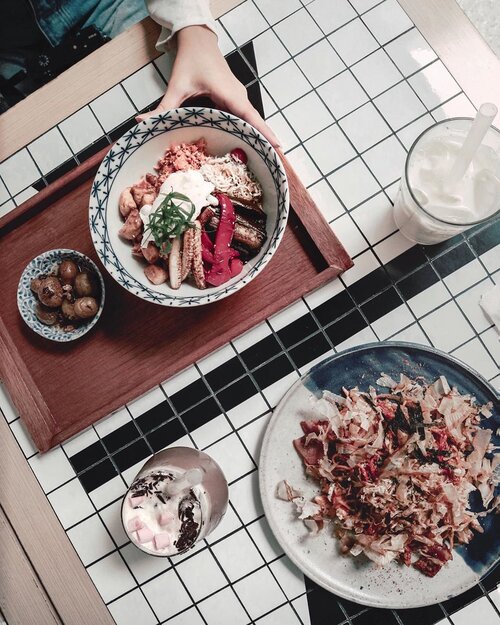 Get your nutrition dear 🌿//For me, the best solution for your stressful day is food:), always about food:). No matter, who's gonna be your companion, what foods you're eating, and where, it's just the same, "FOOD". Rice, egg, veggies, or meat, you'll choose. //
#throwbackshoot
#howareyou
#foodblogging
#ggrep

+ View more details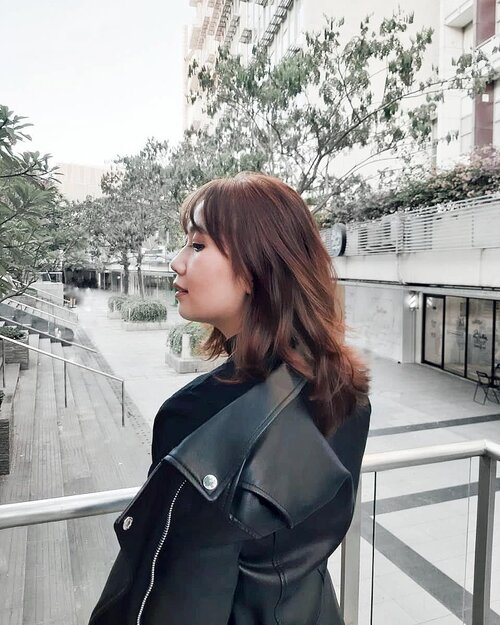 + View more details

loading ...
Back To Top