loading...
Search
454 RESULTS FOR OBSESSION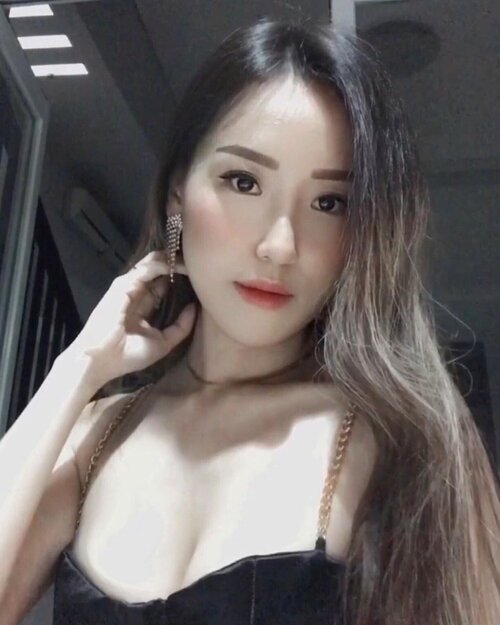 Bustier & accessories: @selcouth.plus .Tell someone who's so obsessed with your life: You can dress like me, try to be me, but you'll never be me. 😏.
#clozetteid
#socomyid
#socomy

+ View more details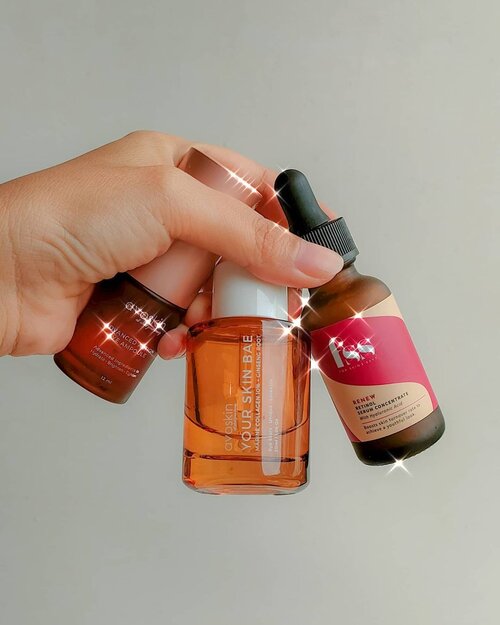 Growing old, aging, wrinkles, smile line. Betul sekali, itu cuma tanda kalau kita -manusia- hidup. Tapi saya kok ndak suka. Sekitar satu dekade lalu saya bahkan obsessed pada immortality. Pengin sekali jadi vampir biar nggak perlu menjadi tua dan keriput. Selain karena keriputnya, menjadi tua -secara abstrak- artinya nyaris ekuivalen dengan nggak berdaya, merepotkan, irrelevant, dan sederet adjektif nggak menyenangkan lainnya. Scary, ain't it?Ada yang merasa takut juga menjadi tua? Nyari temen ceritanya ✌️---
#clozetteid
#skincareroutine
#antiagingskincare
#nowrinklesplease
+ View more details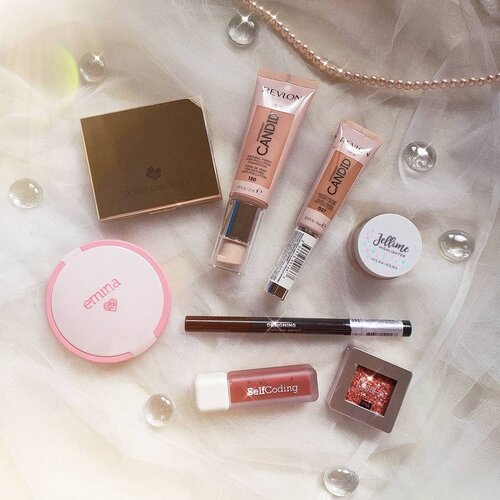 Products used in previous video and my first impression of them :1. @revlonid PhotoReady Candid Foundation (130) - very light, almost feels like a tinted moisturizer to me. Not my fave but imma try it again and see if it grows on me. Shade matches me pretty well.2. Revlon PhotoReady Concealer (027) - i like the packaging and the wand. It's good for my under eye but probably a bit thin to cover blemishes. I quite like it tho. Can go a shade lighter, but it's the lightest in my collection, i can make it work.3. @missha.official Modern Shadow Glitter Prism ⭐ (not sure of the shade coz i can't find it in the packaging, pretty sure it's
#1
Lucid) - it solidifies the fact that I LOVE KOREAN GLITTER EYESHADOWS ! Super duper pretty. Kinda dying to add every shade in my collection 😓.4. @thefaceshop.official Designing Eyebrow Pencil (03 Brown) - not a big fan, too creamy for my liking. I like that it comes with a spoolie tho.5. @holikaholika_official Jellime Highlighter ⭐ (01 Feel so Candy) - IT'S BEAUTIFUL 😳😳😳, was scared of the jelly/slime texture but it works well even over powder! It's glittery but not chunky and it's what every highlighter-obsessed girls' dreams are made of. The first wet highlighter that i actually love!6. @eminacosmetics Bare with Me Mineral Compact Powder (01 Fair) - it's okay, i prefer a bit more coverage from my compact powder but it's wearable. It works pretty well with the foundation tho, i enjoy how my complexion turned out yesterday.7. @poppydharsonocosmetics Perfecting Color Blush (02 French Rose) - it's a lot more pigmented than i expected and a little harder to blend, it's alright.8. @selfcoding.official Code Crush Matte Liquid Lipstick in
#Nostalgia
, it's my 2nd Code Crush lippie and i already know i like it, the shade is bolder than it appears on the tube (it looks more pale nude in the tube) and i like it better than i expected.Most of the products are just okay, 2 are super good tho - any product you want me to review in more detail first? I would probably talk about each in the future after a few more use!
#BeauteFemmeCommunity
#SbyBeautyBlogger
#clozetteid
#startwithSBN
#socobeautynetwork
+ View more details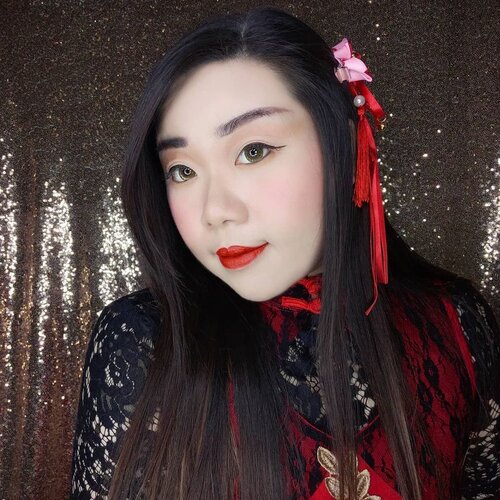 I was obsessing over Cheong Sam top at Shopee for this look but i also remembered that i once bought a dress with cheong sam collar many moons ago but i just didn't know where it was (if you ever been to my walk in closet, you'd understand why i could never find anything 🤣🤣🤣) - but i think my guardian angel was looking out for (my wallet) me because i suddenly find it 🤣. It's sleeveless though so i decided to layer it with my black lace top - and i actually think the final result is convincing enough so i'm pretty happy!
Oh and the gold tassle thingy i'm holding is actually a pen that costs me 4k 😁.
#thematicmakeup
#red
#chinesenewyear
#chinesenewyearmakeup
#chinesenewyear2021
#BeauteFemmeCommunity
#SbyBeautyBlogger
#clozetteid
#startwithSBN
#socobeautynetwork
+ View more details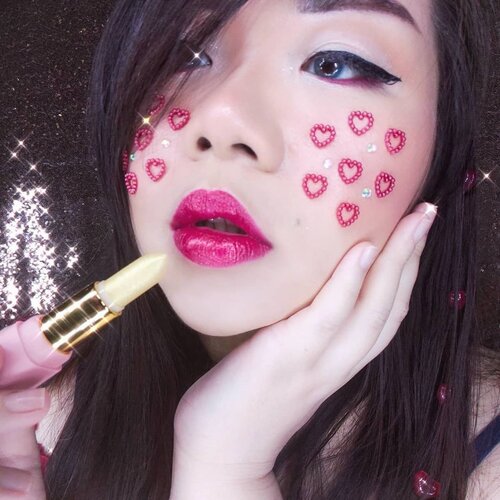 Remember that gold glitter lipstick? Yeah, i ended up being a little obsessed with it 🤣, i use it as a topper all the time now and i have so much fun watching lippie color changes as i apply it on top! Can you spot in the pictures which ones are already topped and which one's not yet? The red lippie's @wardahbeauty btw (Wardah Exlusive Matte Lip Cream in Red-Dicted) it's one of my all time fave true red lippie and i almost alway reach for it whenever i feel like wearing red lips.My concept for this Love hearts inspired look is very simple, i want a clean but sultry eye makeup (i only used 2 shades on my lid, light brown and white plus red and brown on the waterline for some sultry pop of color) because i want the centre of attention to be the little hearts (and lips).For those of you who keeps on asking about the heart appliques (because i have used them in a few looks. They come in multiple colors but i also paint them with nail polishes if i don't have the shade i want, like black!), yes they are ready to use applique, i bought all of my appliques at Shopee and i always stick everything to my face using eyelash glue (tips from my fellow content creators : peel off mask also works!).
#thematicmakeup
#red
#lovehearts
#redhearts
#valentinesmakeup
#BeauteFemmeCommunity
#SbyBeautyBlogger
#clozetteid
#startwithSBN
#socobeautynetwork
+ View more details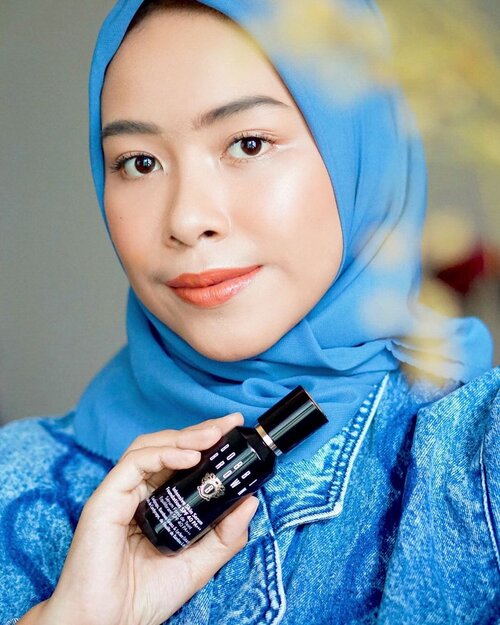 Makeup yang flawless & minimalis adalah look yang paling aku suka. Aku lebih suka bereksperimen dengan complexion daripada eye makeup seperti eyeshadow ataupun eyeliner. Setelah sekian lama, akhirnya aku nyobain juga nih Bobbi Brown Intensive Skin Serum Foundation SPF 40 PA+++ yang udah jadi holy grail banyak orang. Menurutku foundation ini ringan sekali dan rasanya kayak abis aplikasiin skincare aja gitu di wajah. Tekstur dari foundation ini easy to blend dan gampang nyatu di kulit. Aku lebih suka aplikasiin foundation ini dengan jari atau tap-tap dengan sponge basah dari @aerisbeaute 💫 auto-flawless!——Oh iya, aku juga lagi obsessed sama glossy finish lip cream. Disini aku pakai Bobbi Brown yang Crushed Lip Color yang shade Juicy Date. Cakep banget!
#ClozetteID

+ View more details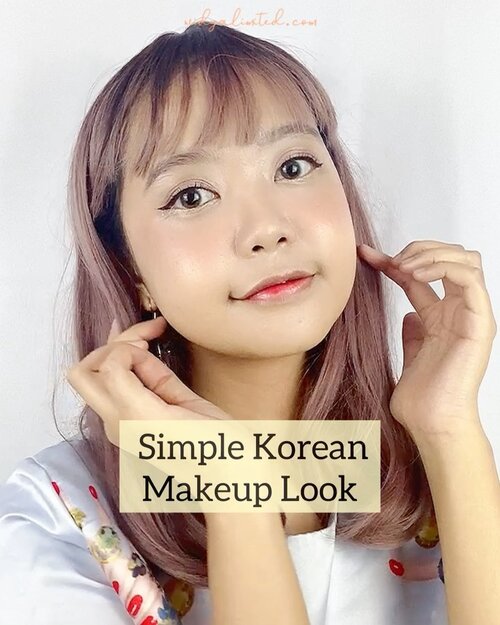 Obsessed with this korean makeup look! Thanks to @sisterann.id for the great products! 😍Biasanya cushion korea bakal terlalu putih di kulitku, tapi kali ini enggak looh! Perfectly matched with my skintone 🥰Eyeliner dan eyeshadow pencil nya juga oke banget, bikin makeup mata yg simple tapi tetep kece, dan tentunya mudah digunakan bahkan untuk pemula 😘Lip tint nya juga oke banget, ada 6 pilihan warna dan ini aku pakai 2 warna untuk jadi ombre, finishnya lebih kayak lipgloss gitu sih jadi glowing2 gimaanaa gitu 🤣Yang mau cobain langsung cek di Shopee! Pastinya banyak diskon hihii 🤗Shopee : Sister Ann (link di highlight story)
#naturalmakeup
#koreanmakeuplook
#simplekoreanmakeup
#widlimselfie
#clozetteid
#bandungbeautyvlogger
#bandungbeautyblogger
#indobeautysquad
#beautygoersid

+ View more details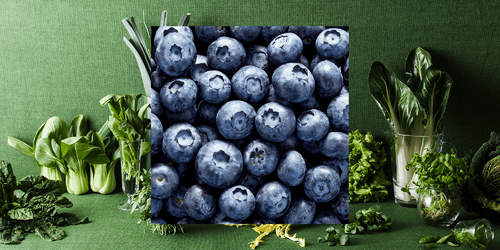 Gimme all the kombucha.
Simak juga artikel menarik lainnya di Article Section pada Clozette App.

+ View more details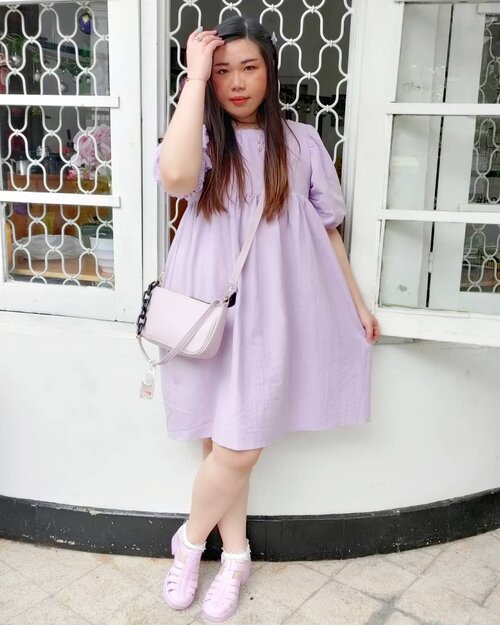 + View more details

loading ...
Back To Top