loading...
Search
294 RESULTS FOR OCEAN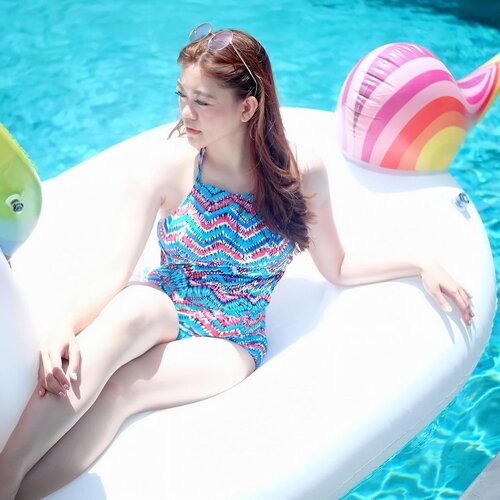 + View more details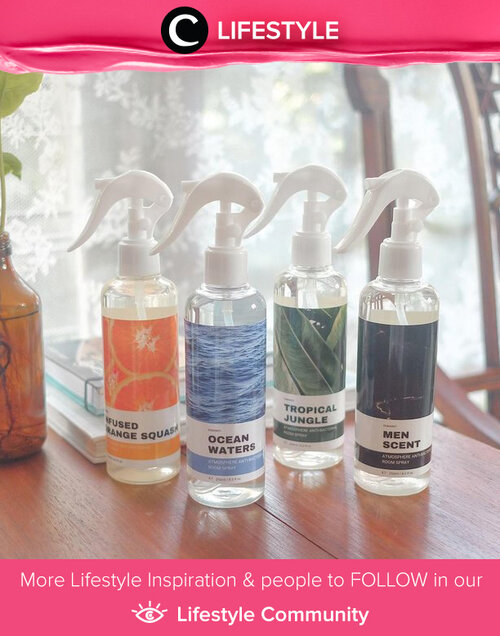 Kiumarket menghadirkan Anti-Bacterial Roomspray dengan aroma-aroma unik, lho. Ada Infused Orange Squash, Ocean Waters, Tropical Jungle, dan Scent of Man. Mana yang ingin kamu coba lebih dulu, Clozetters @rayditaa. Simak Lifestyle Update ala clozetters lainnya hari ini di Lifestyle Community. Yuk, share momen favoritmu bersama Clozette.

+ View more details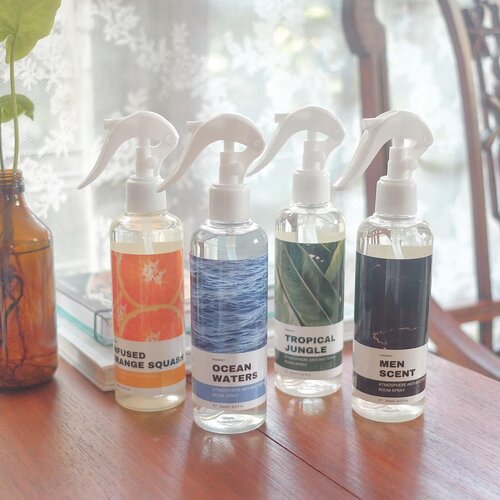 #Repost
from Clozette Ambassador @rayditaph.
@kiumarket Anti-Bacterial Roomspray
✓ Non-aerosol spray
✓ IFRA Certified (safe for use)
✓ Vegan & Cruelty free
✨ Ocean Waters - FRAGRANCE NOTES: Sparkling Waves, Salted Ocean Air and Deep Blue Water
—— My number 1 favorite, aroma nya seger banget, remind me of my old perfume tapi lupa apa. Fresh a bit citrusy sih sebenernya, refreshing banget 🌊
✨ Scent of Man - FRAGRANCE NOTES: Masculine Night Air, Frosted Citrus and Shopisticated Dark Flower
—— This one really remind me of masculine kind of smell, aromanya yg ini seger & ada little hint of musk nya 🕶
✨ Tropical Jungle - FRAGRANCE NOTES:
Midforest Tropical Wind, Bamboo Leaves and Relaxing River Flow
—— Aroma nya ada sedikit manis, mirip sama Ocean Waters with a bit of sweetness
✨ Infused Orange Squash - FRAGRANCE NOTES: Sliced Frozen Orange, Sparkling Breezy Water and Wild Lemon Mist
—— the first Kiu's product that i'm not fond of :( aroma nya mirip sama S***** huhu
Overall tapi roomspray nya kiu itu aroma nya enak, udh sering beli dari jaman kemasan masih imut 🤣
Mereka juga jual scented candle tapi skrg gue prefer roomspray soalnya lebih aman buat gue
Btw, Kiu's roomspray ini juga ada on off lock nya loh 👌🏻
Harganya Rp.39.000 aja buat botol segede gini, tapi ya beli nya emang harus pake "nge-war" dulu sih 🙃
#clozetteid
#roomspray
#antibacterialroomspray
#scentedspray
#JakartaBeautyBlogger
#MomBloggerIndonesia
#JBBinsider
+ View more details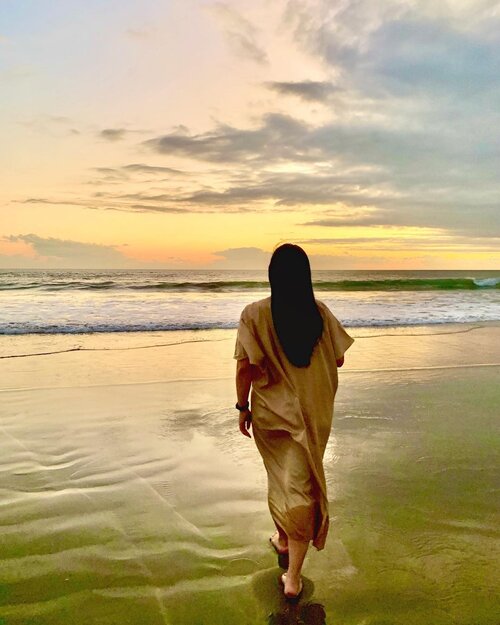 + View more details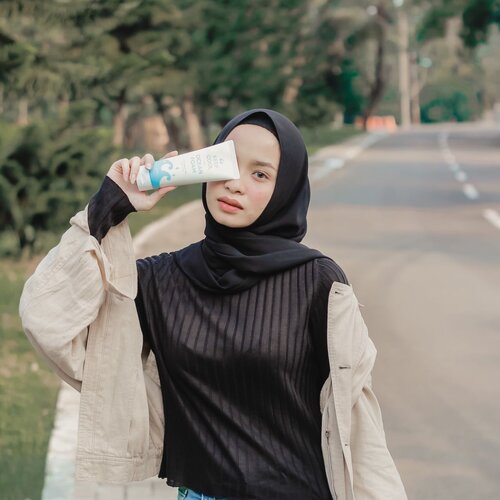 Gak kerasa ya besok udah mau lebaran aja, dari pada nungguin orang yang suka dateng pergi seenaknya mending kita skin care-an aja yuk dirumah mumpung masih PPKM nih 😝

Btw akhir-akhir ini aku lagi pake Keep Cool Ocean Deep Cleansing Foam. Been using this for a month. Honestly, setelah pake facial foam ini muka aku gak kerasa ketarik sama sekali. A most have item buat daily skincare routine kalian sih! Ingeeet, invest more in ur skin!!

- Mengandung dua jenis partikel micelle, yaitu Hydrophile dan Lipophilic
- Mengandung Hydrating Complex yang kuat, Hydrating Oceans Five (Deep Seawater, Spirulina, Chlorella, Classwort, Green Confetti), yang baik untuk memberikan kelembapan untuk kulit kering.

+ View more details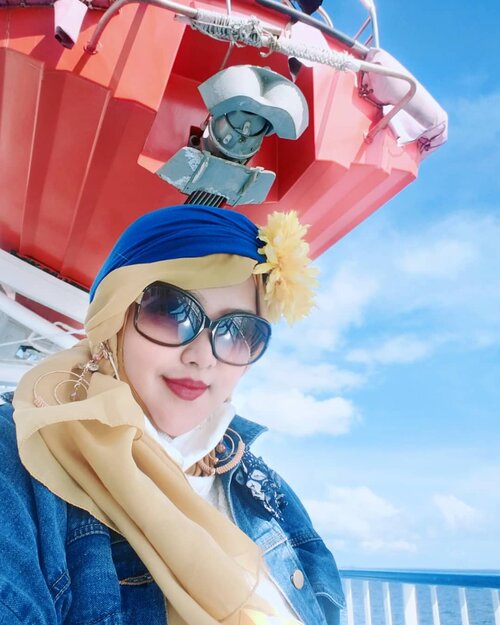 + View more details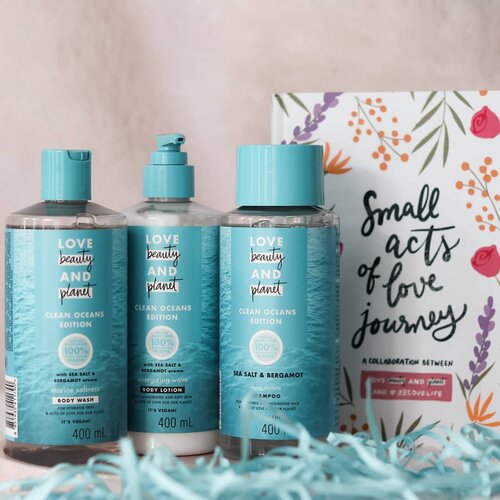 Clean Oceans Edition Sea Salt & Bergamot adalah varian body care @lovebeautyandplanet_id yg pertama kali gue coba.
Kandungan utamanya yaitu Balinesse Sea Salt, yang kaya Mineral, Organic Coconut Oil yang bagus untuk merawat rambut dan kulit , dan wangi Bergamot juga bikin segar loh.
What i love about LBP
- 100 % Vegan
- Ethically Sourced Fragrance
- 100% Recyclable Pack
- No Dyes (tanpa Pewarna)
- No Paraben
- No Silicones
- Organic
- Sustainable Sourced
- Guilt and Cruelty Free
That's why gue jatuh cinta dan memilih produk @lovebeautyandplanet_id untuk face and body care sehari hari. Karena dari
#SmallActsofLove
gue udah bisa membantu menjaga dan mecintai planet ini.
✨Nourished hair, glowing skin & a little ❤️ to the planet✨
.
.
.
#clozetteid
#bodycare
#lovebeautyplanetid
#LBPLovers
#FaceTheNaturalYou

+ View more details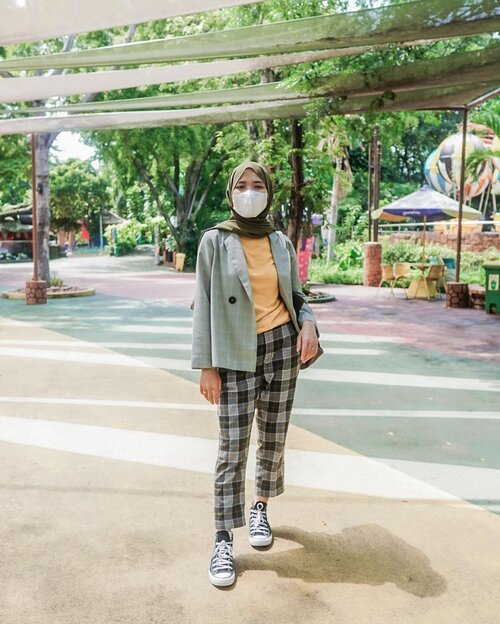 Kunjungan lama, bikin kangen balik lagi kesana deh 🥺Suasananya beda banget karena memang ada pembatasan pengunjung. Demi kenyamanan dan keselamatan bersama, disana juga menerapkan protokol kesehatan dg ketat seperti wajib memakai masker, adanya spot utk mencuci tangan dan hand sanitizer serta menjaga jarak.Selain itu, pembelian tiket juga secara online dan by scan barcode utk meminimalisir kontak dg orang lain.Namun tidak mengurangi keseruan setiap pertunjukannya. Buat kamu yang mau ke Ocean Dream dan Seaworld, pastikan beli tiketnya dulu secara online ya 💕..
#mainlagikeSamudra
#thinkfishSahabatLaut
#oceandreamsamudra
#seaworldancol
#cicidesricom
#clozetteid
@seaworld.ancol @oceandreamsamudra
+ View more details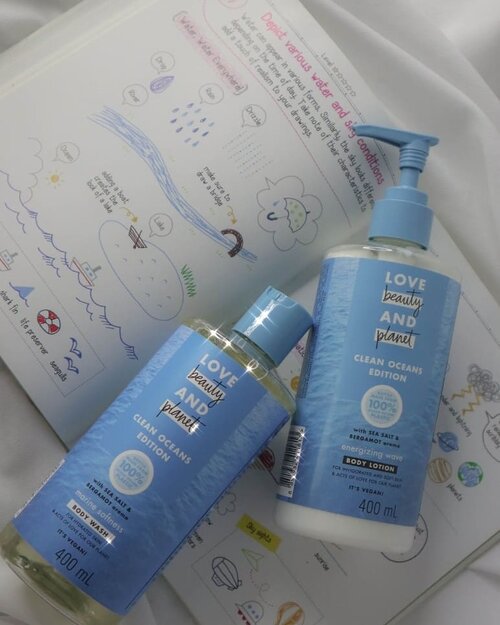 Meskipun nggak cinta-cinta amat sama alam (saya masih beli air minum botolan, masih ngirim paket pake plastik, masih beli hand sanitizer kemasan plastik, masih pakai masker sekali pakai, masih pakai pembalut pas mens), tapi saya selalu tertarik kalau ada produk yang campaign-nya bagus. Merasa senasib aja. Bikin campaign yang keren susah, Bund.Lalu suatu hari saya butuh body wash, scroling di Shopee dan tertarik lihat si LBP. Mereka emang branding-nya cinta alam gitu. Lalu saya pilih yang series Clean Oceans yang konon komponen pembuatan botolnya dari hasil daur ulang sampah plastik. Kan cakep ya. Kemudian nyoba deh body wash dan body lotion-nya. End up these two masuk ke rubrik Current Favorite di
#JurnalSaya.Kalau
mau baca reviunya ada di jurnalsaya.com artikel paling atas. Atau klik link di bio.---
#ClozetteID
#Beautiesquad
@beautiesquad
#skicareblogger
#cleanbeauty
#sustainablebeauty
#BeautyThings
+ View more details

loading ...
Back To Top