loading...
Search
18 RESULTS FOR OOTDMENINDO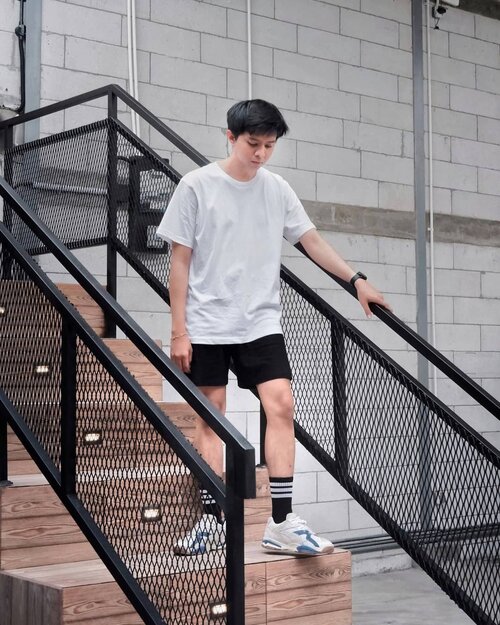 + View more details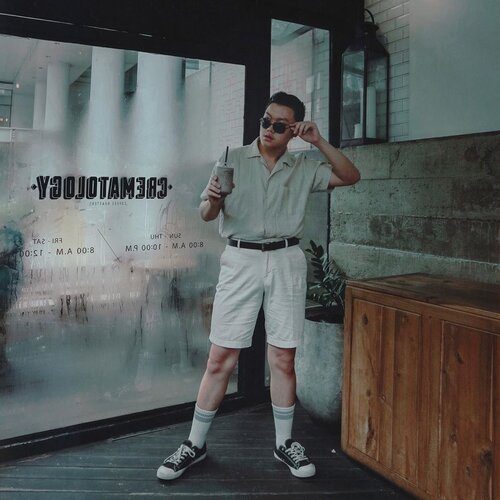 + View more details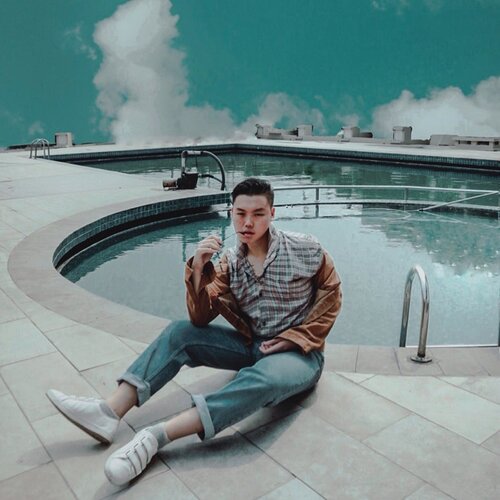 + View more details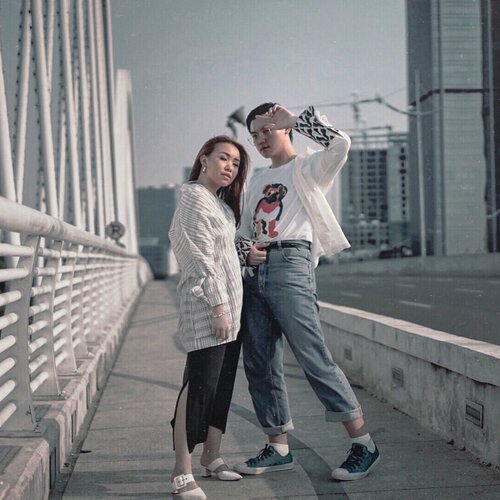 For your references, I'm not an active person to change all my outfits all the time and buy a new expensive one. –
//
But what I always enjoying is probably wearing what I love, comfy, and it doesn't have to be super expensive. That's why I'm wearing my basic high waist jeans (1st fave item on my wardrobe) and probably this @converse_id shoes.
#ootdmenindo
#wewearlookbook
#outfitposts
+ View more details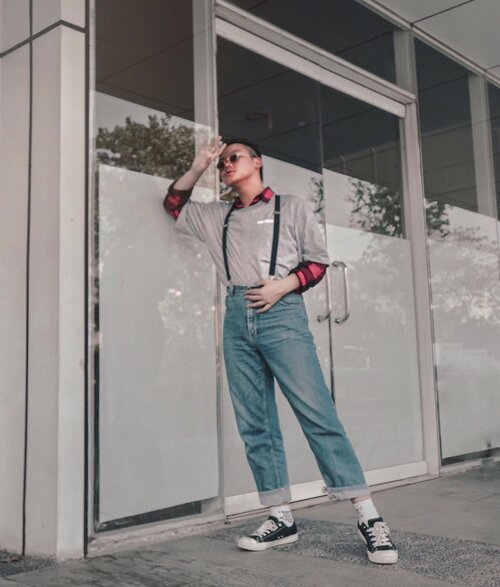 + View more details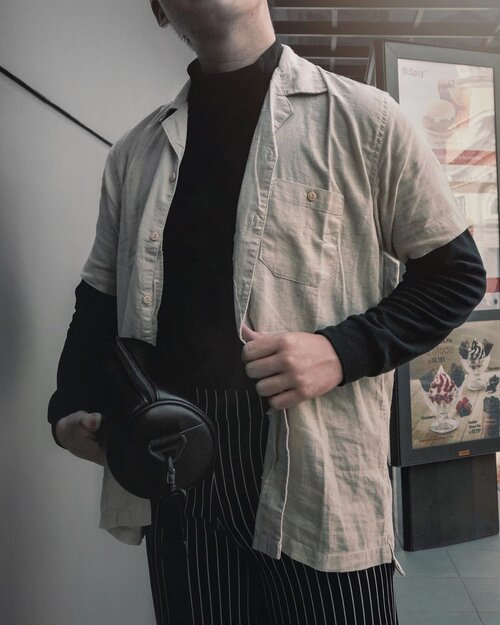 + View more details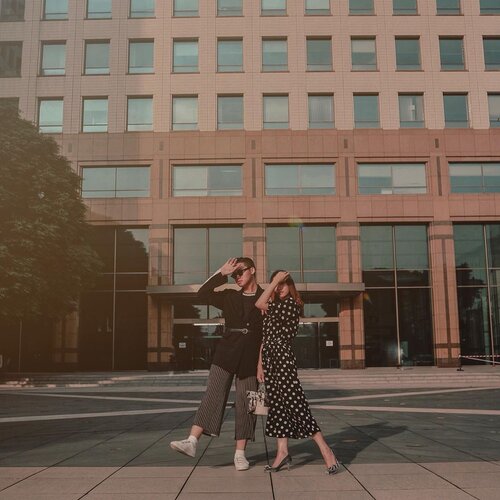 + View more details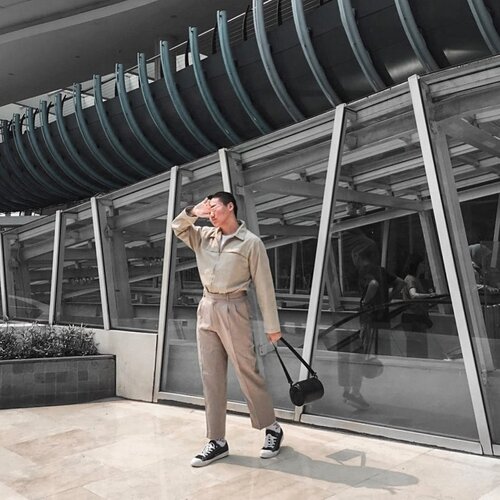 "MIX AND MATCH SIMPLE DAN LOW BUDGET YANG PAS UNTUK KE MALL"
–
Hey guys, buat kalian yang masih suka untuk bingung cara mix and match untuk pergi ke mall, nah kali ini aku punya tips and tricknya and you know what: pastinya ini sesuai budget kalian banget👌🏻.
–
1. Kaos putih - make sure ya kamu punya kaos putih atau kaos polos warna apapun. Kenapa? Iya soalnya, kaos polos itu mudah buat untuk di mix dengan bawahan yang bermacam-macam. Contoh: kaos polos putih dengan ripped denim short atau mungkin dengan high waist with loose end jeans misalnya. –
2. Sepatu Lace up casual Sneakers - percayalah, mau look casual kek, street, retro, even urban look pun akn terlihat cucok dengan sepatu kayak gini.
–
3. SPECIAL TIPS: Beli baju pas lagi sale!! Wkwkwkwkw. Percaya deh tips yang ini bermanfaat bangett loh. (Baju yang biasanya harganya mahal, tapi kalo lagi diskon wahh harus tuh di borong ye gak? Wkwkwk) –
4. Kaos kaki (boleh yang polos atau yang bergrafis)- buat kalian yang terjun ke arah street atau retro look somehow, kaos kaki itu lumayan penting sih (especially buat look aku) why? Karena, itu akan melengkapi essence retro atau street look loh:). –
5. Last but not least, accessories- kalo yang ini bisa berupa tas sling/pocket bag atau mungkin jam tangan dan kalung emas yang simple gitu motifnya. –
So, dare to achieve this simple and low budget look? 🔥. SEMOGA BERMANFAAT YA :) .
.
.
.
.
#mixandmatch
#lowbudgetlook
#ootdjakarta
#fashionjakarta
#ootdformen
#ootdmenindo
#ootdindokecee
#lookbookindonesia
#lookbookformen
#menslifestyle
#fashionbloggerindonesia
#currentlywearing
#whpstyle
#ijulwardrobe
#asianguy
#mensrepublic
#clozetteid
#theshonet
+ View more details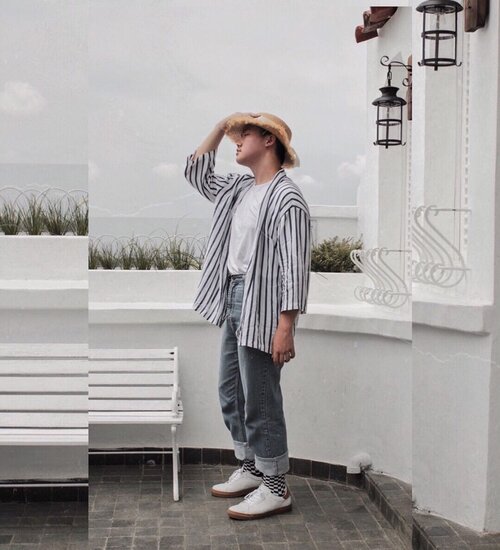 "THE BEST WAY TO ESCAPE..."
–
Beberapa orang berpikiran bahwa, kerja keras dan tanpa liburan di hari biasa itu merupakan salah satu hal yang membuat kita sukses. Nah, kalau menurut kalian tuh gimana sih? Kalo menurut aku, kita memang perlu untuk kerja keras dalam bidang pekerjaan kita masing masing, namun tidak ada salahnya kita mengambil satu, dua hari, atau mungkin beberapa minggu untuk melepaskan kelelahan di tempat kerja, agree? Begitu pun sama halnya dengan sekolah atau kuliah. Sejujurnya, kalian itu boleh kerja/belajar keras, but you have to know the time went you have to just relax and chill out.
–
Buat yang masih sekolah atau kuliah, aku mau mengatakan bahwa: you have to be smart to manage your time. I know it sound like weird, karena aku juga sedikit payah dalam time management, but after finished my college year, I feel like I can express a lot of things that I would never had a chance back then. Kalo dulu, pasti dikit dikit ngerjain projek kan? Dan pasti gak punya sepeser waktu pun untuk hangout atau mungkin kulineran atau whatever you like to do and enjoy. –
Jadi saran aku, you guys need your own personal time and moment. Kalau cara aku sih, tingga pergi ajam nongki atau foto foto di tempat yang bisa menyegarkan pikiranku dan tentram (but also aesthetic hehehehe).
–
Q: How About You? How would you enjoy your personal time or moment? .
.
.
.
.
#menslifestyle
#lifestylecontent
#throwback
#throwbackmoment
#tuesday
#positivevibes
#unfold
#ootdcowok
#ootdcowokindo
#ootdmenindo
#ootdjakarta
#fashionasia
#clozetteid
#theshonet
#theshonetinsiders
#lifestyleblogger
#fashionbloggerindonesia
#fashionmenindo
#indofashionpeople
#metime
+ View more details

loading ...
Back To Top